How the Sprawling Fight Over Permitting Reform Could Capsize Congress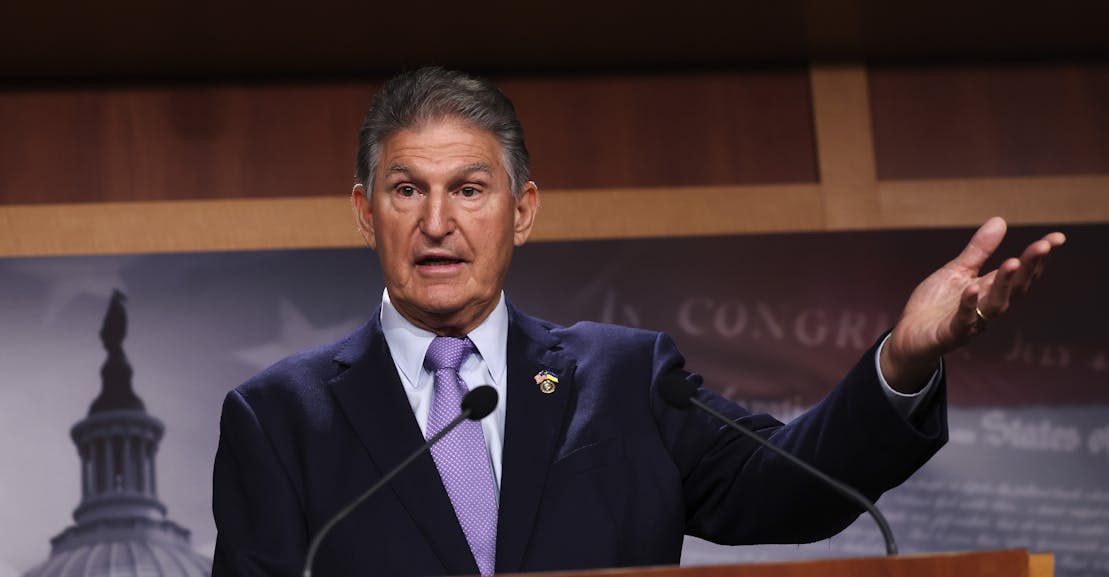 "Chuck cut the deal without talking to me," Kaine said. "I was hoping that, before the bill was final, that if I told them the concerns I had, then the final product would address my concerns. It doesn't." Kaine told me that he believed there could be some kind of separate bipartisan bill on permitting reform, but also didn't go so far as to say that he would not vote for a C.R. that included Manchin's bill. "I'm not threatening anything. I'm just telling people I got a major objection to it," he said.
For his part, Senator Mark Warner, Kaine's colleague from Virginia, said in a statement that "the process around the Mountain Valley Pipeline stinks." "In the coming days, I'm going to work with my colleagues to see if we can't make some reasonable fixes while we work to keep the government up and running," Warner said.
Some Democrats have expressed support for the bill, noting that it would expedite transmission pipelines to send clean energy to rural population centers. "I continue to support it because I believe that transmission is going to be one of the biggest challenges in the deployment of clean energy," Senator Brian Schatz told reporters, arguing that a transition to clean energy ​​"won't work if transmission lines take 15 years to permit."