Unvaccinated Novak Djokovic unsure of Australian Open status: 'I don't have any regrets'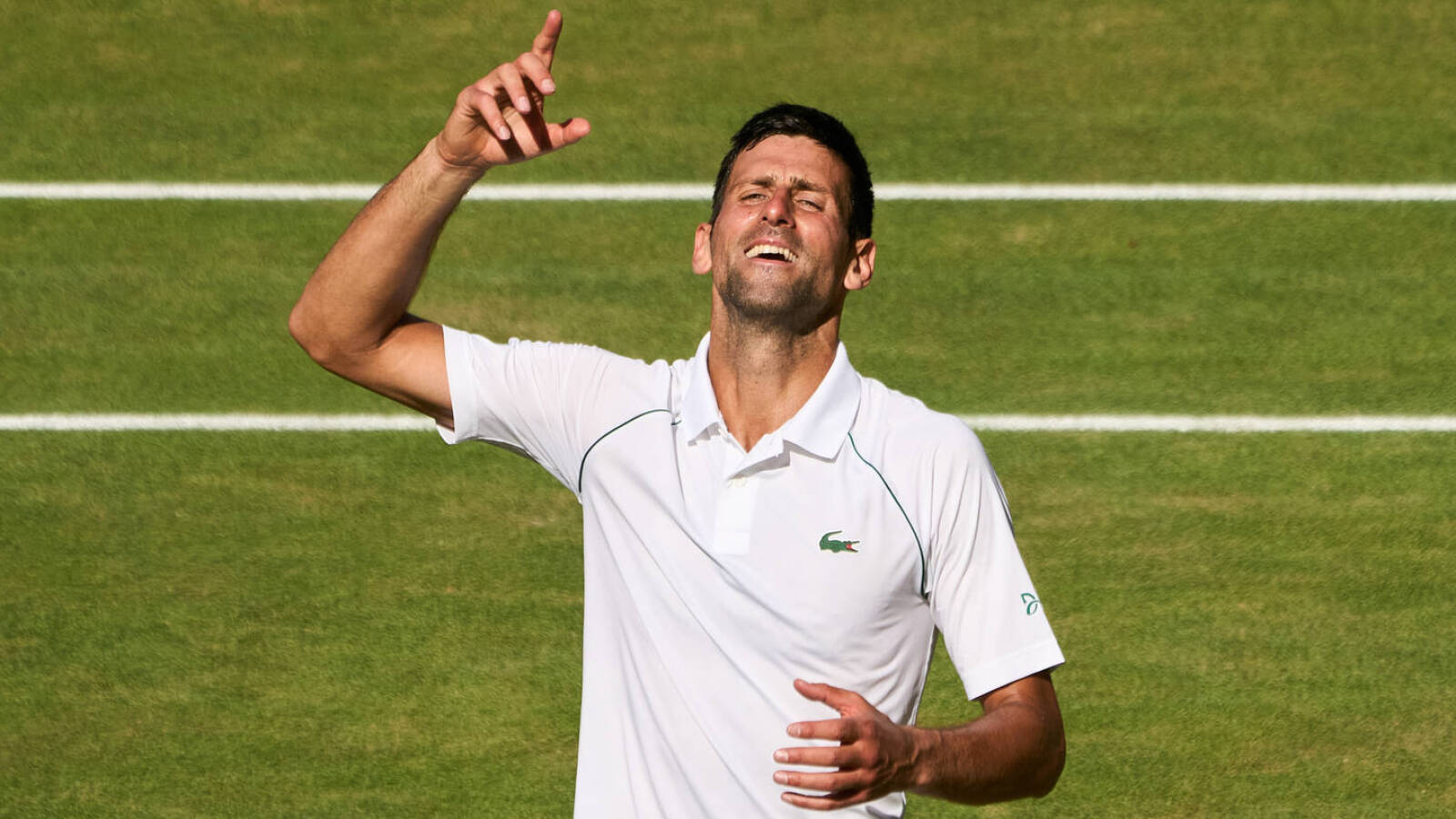 Novak Djokovic's status as one of the premier players in men's tennis history has put his decision not to get vaccinated against COVID-19 under a microscope since 2021. It appears the issue will continue to be discussed at length heading into the first Grand Slam event of 2023 with the Australian Open in January.
Djokovic is preparing to compete in the upcoming Laver Cup — which takes place Friday through Sunday — along with the retiring Roger Federer and others. Although the Australian Open is still more than three months away, "The Joker" addressed his status for the Grand Slam on Thursday.
"It's really not in my hands right now," Djokovic said, according to an Associated Press and ESPN report. "So I'm hoping I will get some positive news."
The Serbian captured three majors in 2021, but was ruled ineligible for both the Australian Open and the U.S. Open in 2022 due to his vaccination status. Djokovic was able to play in the French Open however — where he fell to Rafael Nadal in the quarterfinals — and was eligible for Wimbledon play, where he earned his 21st Grand Slam singles crown.
Nadal is the all-time leader in men's singles titles with 22, Djokovic has 21 and Federer has 20. Due in large part to his ineligibility for two Grand Slam events this year, Djokovic has fallen to seventh in the men's tennis ATP rankings.
"I don't have any regrets. I mean, I do feel sad that I wasn't able to play [at the U.S. Open], but that was a decision that I made, and I knew what the consequences would be," Djokovic said. "So I accepted them, and that's it."