MTV VMAs 2022 – live: Taylor Swift seen enthusiastically rapping along with Nicki Minaj's 'Super Bass'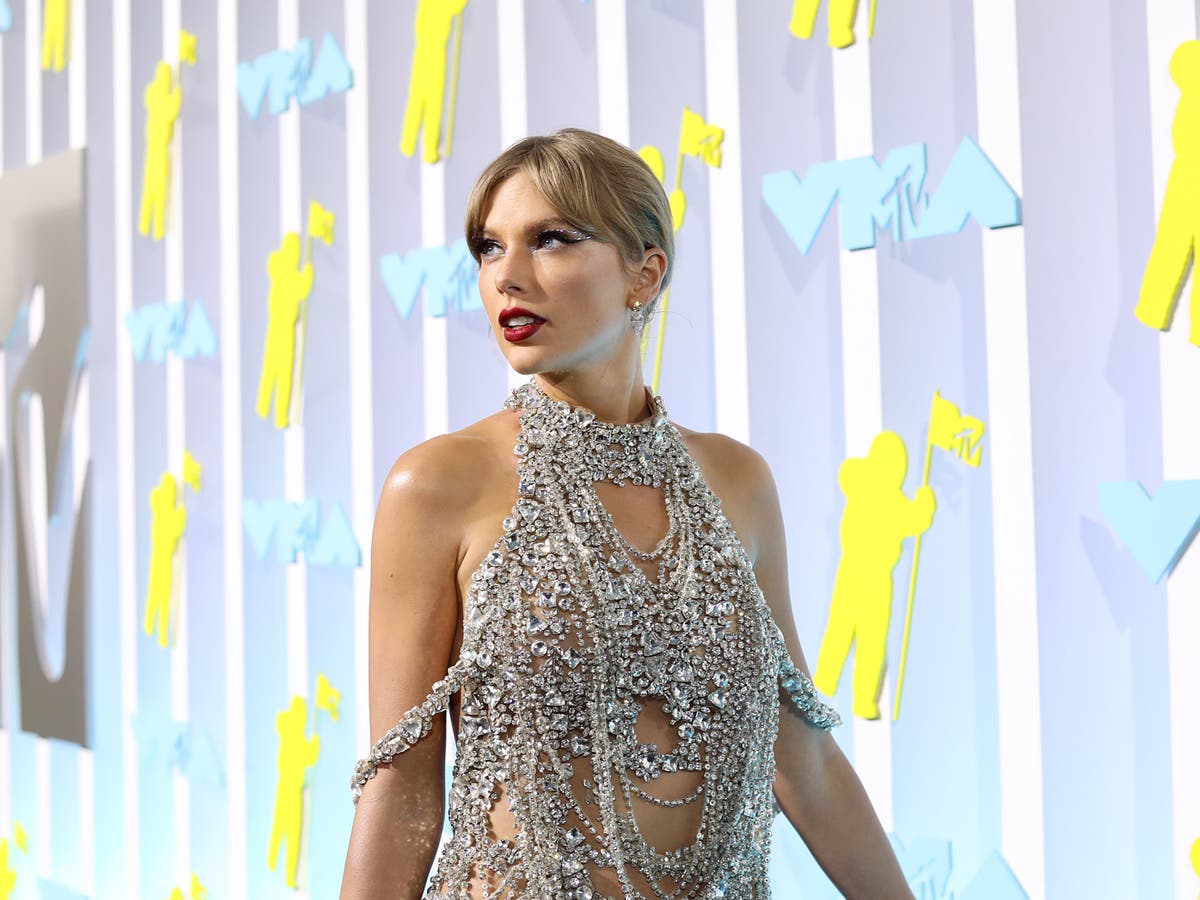 Johnny Depp appears as Moonman astronaut at MTV VMAs 2022
The MTV VMAs are taking place tonight (Sunday 28 August) at a live ceremony at the Prudential Center in Newark, New Jersey.
This year's event will be hosted by rap stars LL Cool J, Nicki Minaj and Jack Harlow, with performances to come from Eminem and Snoop Dogg, Lizzo, K-pop group Blackpink, and Italian rock band Maneskin.
So far both Taylor Swift and Johnny Depp have made surprise appearance at the event, the latter confirming reports that Depp would be among those attending the ceremony.
As well as winning for Best Longform Video, Swift was spotted enthusiastically rapping along with Nicki Minaj's 'Super Bass' from her seat in the crowd.
See the full list of MTV VMA 2022 performers here.
Harlow and Lizzo are up against Lil Nas X, Drake, Bad Bunny, Harry Styles and Ed Sheeran for the coveted Artist of the Year prize.
See the full list of MTV VMA 2022 nominees here.
Follow the liveblog below