I Celebrated the Release of Megan Thee Stallion's New Album With the Hotties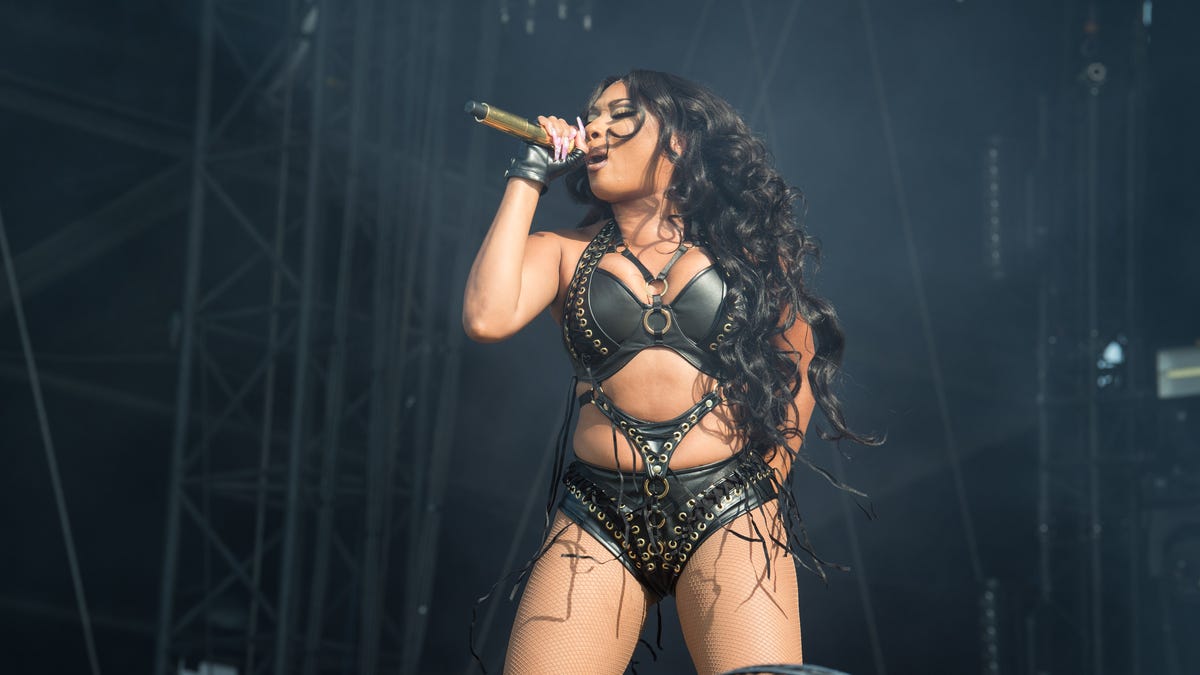 Megan Thee Stallion performs 'Her' on 'GMA' | GMA
During a short interview on stage with GMA's TJ Homes, Megan explained that this new album is one of her first projects where she authentically expressed her emotions in her writing, saying, "So usually, I could be sad, and I could write a song like 'Body,' or I could be mad and write a song like 'Big Ole Freak'. It's clear that this album correlates with how she actually felt the moment she wrote the lyrics.
Traumatize comes after a long fight with her record label, 300 Entertainment; an upcoming trial against Tory Lanez, whom she has accused of shooting her in the feet after a party at Kylie Jenner's house in July 2020; and after tragically losing both her mother and grandmother in 2019.
She passionately thanked her fans, snatching up phones for videos and snapping a few pictures on her own phone after she performed. She even asked a few people their names, as she knew that she had interacted with a few of them over social media. It felt like her fans were her family. Hopefully, this brief, early morning celebration after a turbulent and traumatizing past 3 years for Megan was a highlight for the H-Town Hottie.