NFL Hall of Famer Terrell Owens Posts Video of Argument with 'Karen'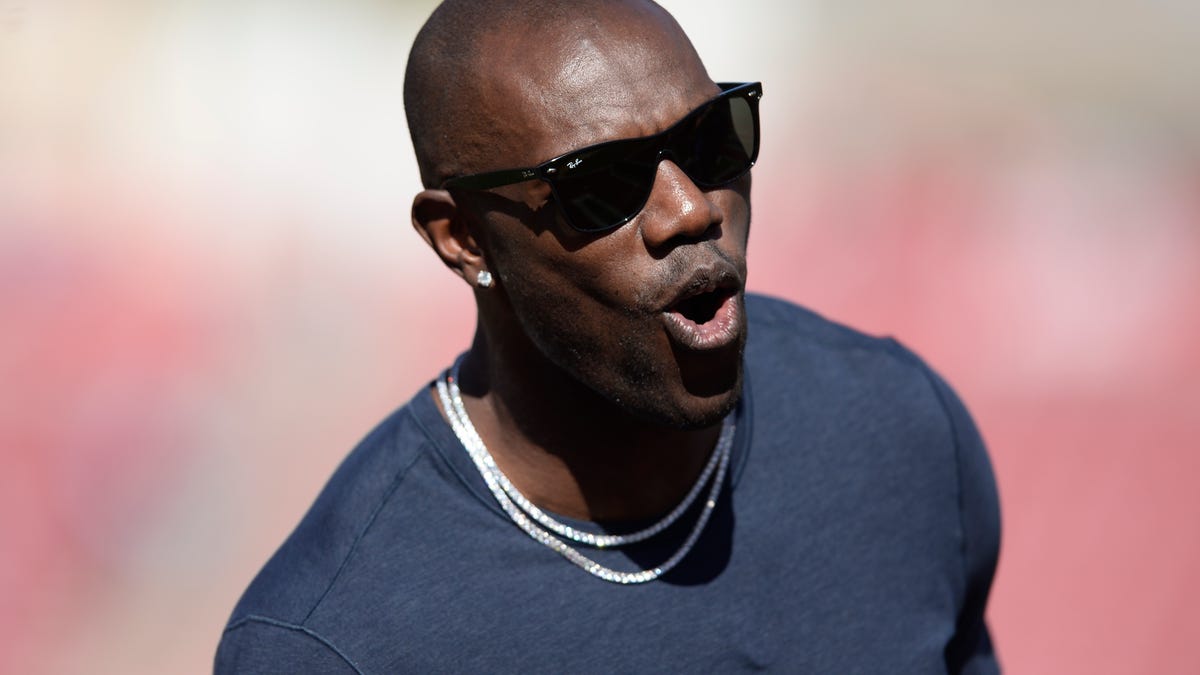 The two continue their back and forth argument until another woman, who cannot be seen on camera, is heard coming to Owens' defense, claiming that she saw the whole thing from her garage. She said he did not "almost" hit Karen and that he was not speeding through the neighborhood.
Owens also claims in the video that Karen also accused him of being behind on his Homeowners Association payments, which he denied. The video ends with T.O. saying, "This Karen stuff is really real. It's real. That's all I gotta say."
No arrests were made in the incident.
Owens is one of the best and most infamous wide receivers to ever play in the NFL. In his 15-year NFL career between 1996 and 2010, Owens played with the San Francisco 49ers, the Philadelphia Eagles, the Dallas Cowboys, the Buffalo Bills and the Cincinnati Bengals. He caught 153 touchdowns, gained over 15,000 receiving yards and amassed over 1,000 receptions.