On This Day In Space: July 28, 1851: First Photo of a Total Solar Eclipse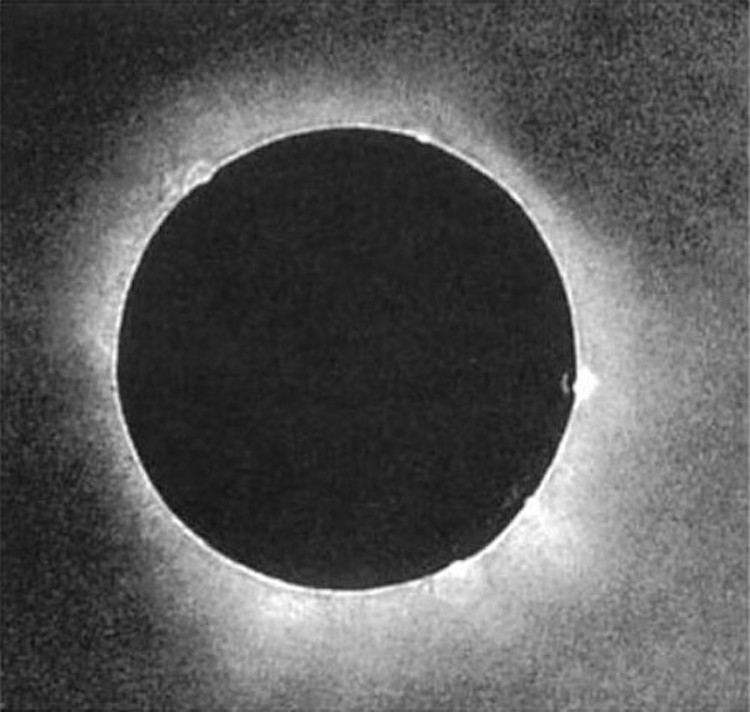 On July 28, 1851, the first-ever photo of a total solar eclipse was recorded by a Prussian daguerreotypist named Johann Julius Friedrich Berkowski.
Daguerreotypy is an old photographic process that uses silver-plated copper treated with chemical fumes that make it light-sensitive.
Previous attempts to take photos of solar eclipses failed to show the contrast between the sun's corona and the dark disk of the moon.
Using a small, six-centimeter telescope, Berkowski captured an 84-second exposure starting right after the moon moved completely in front of the sun.
Catch up on our entire "On This Day In Space" series on YouTube with this playlist (opens in new tab).
On This Day in Space Archive!
[embedded content]
Still not enough space? Don't forget to check out our Space Image of the Day, and on the weekends our Best Space Photos and Top Space News Stories of the week.
Follow us @Spacedotcom and on Facebook.