The Democrats Tried—and Failed—to Quickly Pass Police Funding Before Summer Vacation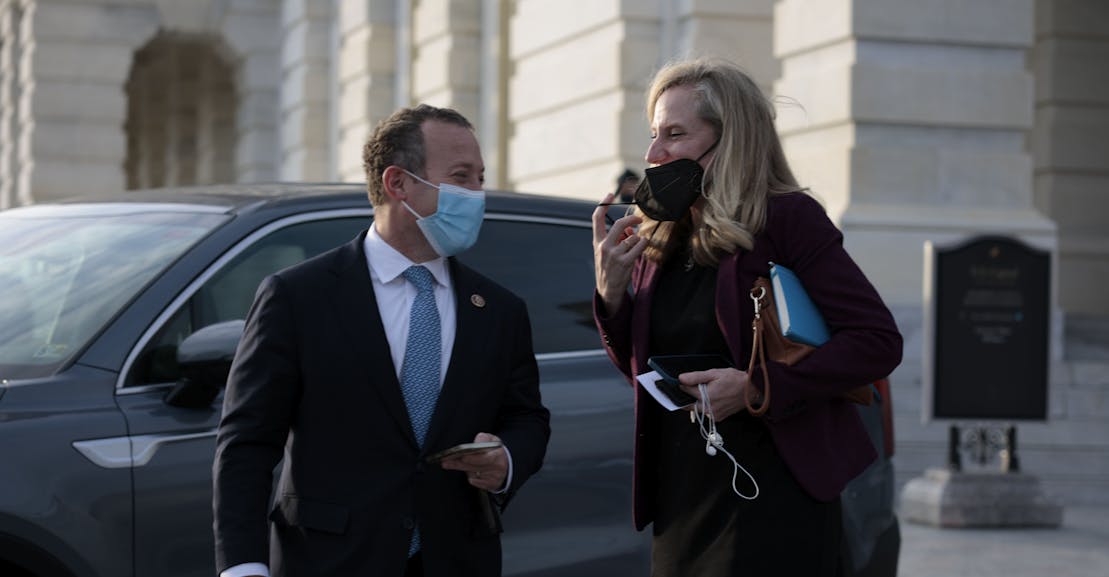 Representative Pramila Jayapal, the chair of the Congressional Progressive Caucus, highlighted the bills by Horsford, Porter, and another by Representative Val Demings as "common-sense public safety bills that invest in evidence-based strategies to reduce crime and improve community safety, and that unite Democrats" in a statement to The New Republic.
"We believe firmly in accountability for law enforcement, and that discussions to ensure Congress passes such legislation have time to continue," Jayapal said. "We also believe firmly that the assault weapons ban, which has tremendous support across the Democratic Caucus, is desperately needed to save lives in this time of mass shootings, and has the votes to pass should be put on the floor immediately—not held hostage to ongoing negotiations on public safety bills."
Senator Cory Booker, who had been communicating with the Congressional Black Caucus about including accountability measures, told reporters on Tuesday that "the gulf here is not that great." "Everybody [thinks] we should be giving resources to departments who are really feeling strapped, but to do it in a way that's frankly responsible, as well as balancing the needs for increasing transparency and accountability," Booker said. Booker was previously involved in negotiations for police reform legislation with Republican Senator Tim Scott that fell apart last year, although Booker insisted to The New Republic that the two were still talking about the issue.