'The work is complex, varied and exciting': why my career in auditing has been anything but predictable
There are many myths about careers in auditing. You might have heard people say it's only for maths experts or that the job's a tick-box exercise, but this couldn't be further from the truth, says Charles Samuel, a digital audit partner with PwC.
Samuel, who joined PwC in 2002 in Lagos, Nigeria, before moving to the UK in 2005, says the sheer variety of the job was a revelation. "In my career as an auditor I've travelled to 34 different countries. The organisations I've worked with, the experiences I've had; that has really surprised me, and I'm sure that is at odds with people's perceptions of working in audit."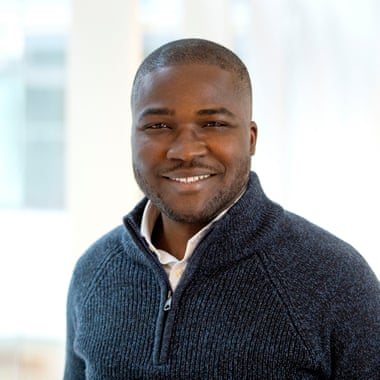 Laura Pegram, who joined PwC as a graduate in 2016, agrees. "One of the biggest myths is that an audit is a box-ticking exercise, a simple yes or a no. In fact, an auditor's role is to gather the right evidence to determine whether the financial statements of organisations accurately reflect their position and performance.
"As an auditor you gain exposure to a diverse range of companies and industries. That, along with the opportunity to obtain an internationally recognised professional qualification, means my first years gave me a really solid grounding and understanding of business." Auditors also get to meet leaders in almost every industry sector and to become authorities on emerging business trends.
With an increasing focus on the auditing of non-financial information in areas such as environmental, social and governance (ESG), particularly around climate and climate-related risks, the profession is changing rapidly. As international sustainability reporting and auditing standards evolve, so too will the ability of auditors to scrutinise companies' reporting against commitments to net zero, and the risks posed to businesses by the climate crisis.
Pegram is now a manager in PwC's ESG assurance and reporting team, which sits within the audit practice. She works with a number of large brands, and her role involves assurance around non-financial, ESG-related information, which can range from carbon emissions, water and waste, to social impact. She says: "Cop26 has brought the transition to net zero to the global stage."
As more organisations make net zero commitments, carbon emission reporting not only includes direct emissions from a company's operations and indirect emissions from things such as energy use, but also activities beyond a company's direct control, such as emissions associated with consumer use of their products, she says. "This requires accurate measurement and reporting, which is a challenge, but also key to tackling the climate crisis, which makes the work so rewarding."
PwC's global investor survey revealed that 79% of investors now consider ESG an important factor in their investment decision-making. "A key question for investors and stakeholders is whether they can trust the ESG information that is being reported," says Pegram. "Assurance over that is key to building trust, and the contribution that we make as auditors is crucial."
Another significant development within the audit profession is the evolution of digital and tech tools. Recognising the huge impact this would have on the direction of auditing, PwC has invested heavily in tech, as well as establishing a digital audit team.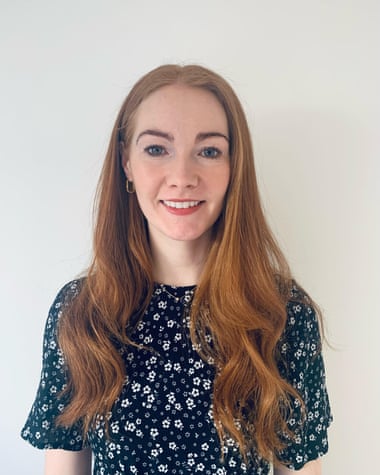 "Digital technologies that can help capture data, automate procedures, and analyse information have impacted the work we do massively," says Samuel. For example, it has enabled the move from paper-based sample auditing, which focuses on a selection of the items within an account balance or transactions, to a full population of transactions being reviewed. "As a result, the audit is more robust and the quality is much higher, all of which builds trust," adds Samuel.
"Auditors play an important role in building trust in our capital markets. Without auditors, the safety and the trust in those markets for investors would not be there, so for me personally being able to work with highly skilled people and use leading technology every day to make a difference through the job I do is fantastic."
On the most enjoyable aspects of a career in audit, Pegram and Samuel agree; it's the fact that it is a people business first. Pegram adds: "I'm passionate about sustainability and climate change, and about transparency and reporting. And having the opportunity to work with and learn from so many skilled climate change experts at PwC is one of the things I love most about my job."
As a newly promoted partner, people development has been one of the most rewarding aspects of Samuel's work. He has been involved in mentoring for a number of years, both with the firm and in his local community, where one individual he has mentored since the age of 14 recently joined him at PwC in the digital audit team. But it's not just at the start of their careers that people need to be offered opportunities to develop. "The higher people go within the firm," he says, "the more important it is to continue developing them through coaching and mentoring."
Pegram says there has never been a more exciting time to be an auditor: "With the growth we are seeing across reporting of non-financial information, increased scrutiny over this information and developments in standards and guidelines, it's complex, varied and really exciting."
Whether you're just starting out or have a wealth of experience under your belt, find out more about career opportunities at PwC