The Baby Formula Crisis Shows The Risks Of Corporate Concentration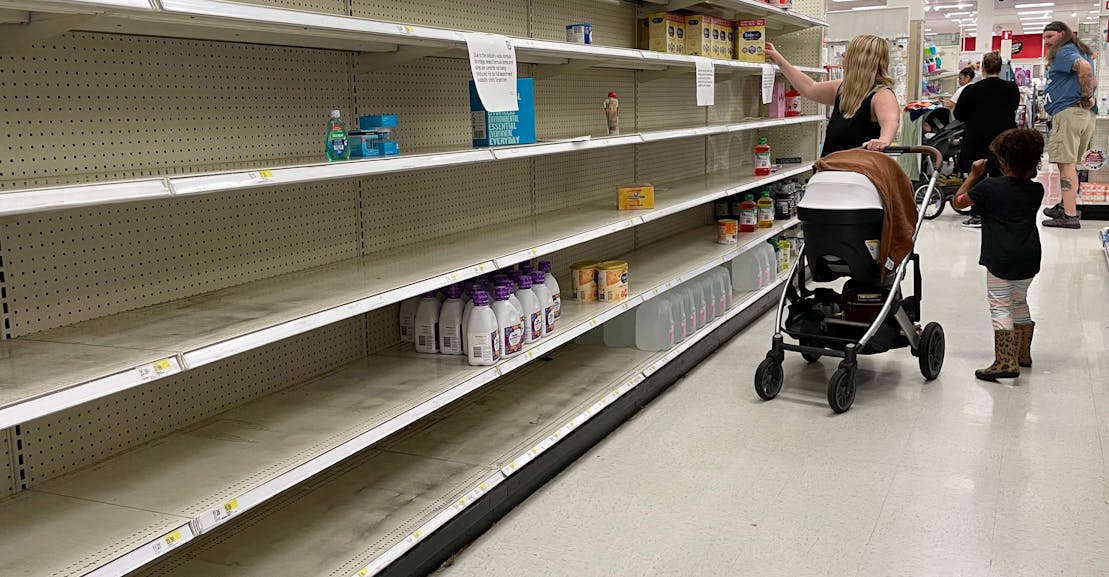 The FDA also announced on Monday that it would make it easier to import some infant formulas. According to the agency, the U.S. produces 98 percent of formula it consumes, but given the shortage, it had "outlined a process by which the agency would not object to the importation of certain infant formula products intended for a foreign market." The FDA's stringent regulations have contributed to the concentration of formula production in so few companies. Much of the formula product that comes out of Europe is illegal to purchase in the U.S., with some being rejected on technicalities like labeling requirements.
"As we're mindful of competition in the market, we may have to explore whether imports should be allowed in the long term, and then how does that reconcile with FDA standards, particularly around safety, but also standards that they're imposing on domestic manufacturers," Dittmeier said.
On a press call on Monday, Susan Mayne, the director of the Center for Food Safety and Applied Nutrition at the FDA, told reporters that the agency would approve new types of formula on a case-by-case basis. "I think we're looking at weeks in terms of getting the imported product into the market," Mayne said. (Nestlé said on Tuesday that it was airlifting formula from the Netherlands and Switzerland, Bloomberg reported, and is determining what other baby milks could temporarily be cleared under the new FDA guidance.) But Representative Rosa DeLauro, the chair of the House Appropriations Committee, raised concerns on Tuesday about safety, saying that "these actions do not do enough to ensure the formula FDA imports is safe for consumers."