Iga Swiatek reaches Italian Open final with 27th consecutive win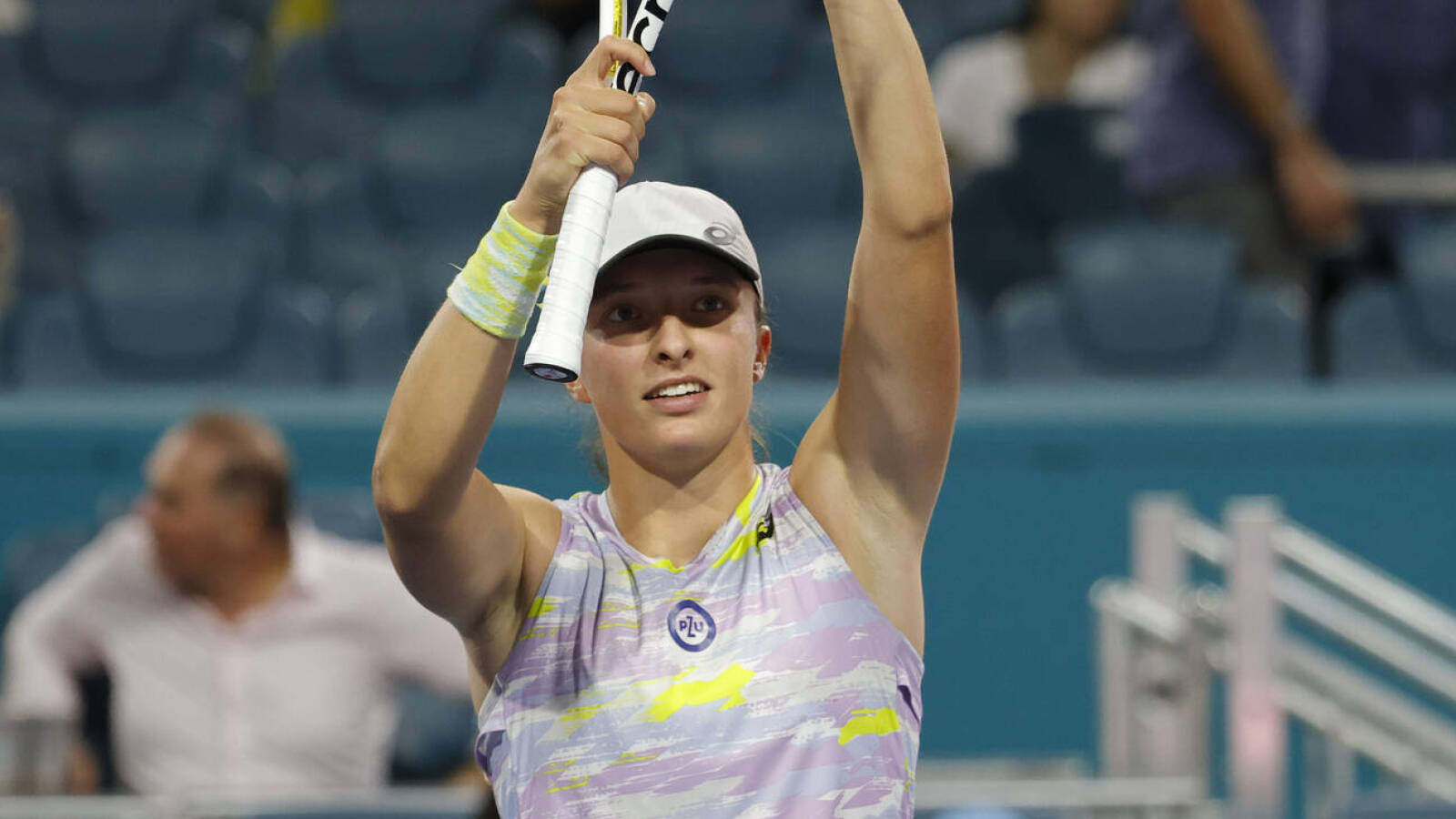 Iga Swiatek extended her run of dominance to 27 consecutive wins Saturday with a 6-2, 6-1 thrashing of Aryna Sabalenka in the semifinals of the Italian Open.
Swiatek, 20, inherited the world No. 1 ranking in women's tennis when Ashleigh Barty abruptly and surprisingly retired from the sport in March, two months after winning the Australian Open. In Barty's absence, Swiatek has been unstoppable.
Over the course of her 27-match win streak, the WTA's longest since Serena Williams won 27 straight in 2014 and 2015, Swiatek has played in a third set just five times. Her win against Sabalenka, the eighth ranked player in the world, took just 76 minutes.