Burnley v Leicester postponed, transfer latest and Afcon action – live!
Tomorrow's scheduled match between Burnley and Leicester at Turf Moor has been postponed at the request of the home side. Already a centre-forward down following Chris Wood's move to Newcastle United, Burnley's application to have the game called off due to injuries and a Covid outbreak in the camp has been granted by the Premier League.
This means Leicester will have had three Premier League matches in a row postponed, while they will also have to find a window to fit in February's scheduled match against Chelsea now that Thomas Tuchel's side have got through to the Carabao Cup final.
Here's our story:
Manchester City v Chelsea: "Man down," says Thomas Tuchel. We wish his central defender well.
Norwich City v Everton: Norwich City host out-of-sorts Everton tomorrow in a game Dean Smith's side must win if they are to have any chance of lifting themselves off the foot of the table. Norwich were dismal in defeat against West Ham earlier this week and have scored just eight top flight goals this season, but Smith has called on his players to demonstrate a siege mentality.
"We have certainly spoken in the the dressing room about having a siege mentality at the moment," said Smith. "We understand with the results and the run we are on, that we are going to come in for criticism – that happens and you have to get on with that.
"But we want that siege mentality where we want to come out and fight and try and prove people wrong. I am not bothered what people outside think. Everybody will have an opinion, rightly or wrongly.
"We know what goes on inside this football club, we know how hard we work and the restrictions we were under for three of the previous six games. We have got players coming back now and when we have got them back, we need to go and prove what we are about, to show the real us."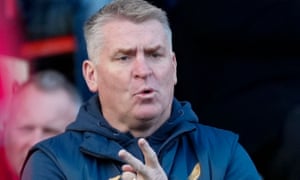 More from Eddie Howe: The Newcastle boss insists his employers will not allow other clubs hold them over a barrel during the January transfer window as they try to get new bodies in the door during what remains of the January transfer window.
"Absolutely, you have to be in that position," he said, when he was asked if they'd be willing to walk from deals if the transfer fees being charged were too exorbitant.
"You have to draw a line in certain situations and say, 'No, we're not going to pay that money', otherwise where does the game go? It goes to an uncomfortable place, I think. It's all about the individual player and judging each situation on individual merits, and that's what we've tried to do."
Newcastle continue to be linked with Lille defender Sven Botman, Sevilla defender Diego Carlos, Norwich midfielder Todd Cantwell and Reims striker Hugo Ekitike, among other players.
Newcastle United v Watford: Eddie Howe has been chatting to the media ahead of his side's massive ding-dong against Watford tomorrow and has been talking about Chris Wood, the latest recruit to the Newcastle ranks.
"Nothing will be new to him, nothing will faze him," he says. "He's a person I admire as well from speaking to him. Getting to know him in a very short period of time, I've been hugely impressed with his character and his attitude."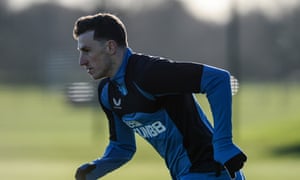 Brighton v Crystal Palace (Friday 8pm GMT)
Manchester City v Chelsea (Sat 12.30pm)
Norwich City v Everton (3pm)
Wolves v Southampton (3pm)
Newcastle v Watford (3pm)
Burnley v Leciester City (3pm)
Aston Villa v Manchester United (5.30pm)
West Ham v Leeds United (Sunday 2pm)
Liverpool v Brentford (2pm)
Tottenham Hotspur v Arsenal (4.30pm)
Another weekend of Premier League action looms, bookended by tonight's intriguing not-quite-a-derby rumble between Brighton and Crystal Palace, and Sunday's that's-more-like-it set-to between north London neighbours Tottenham Hotspur and Arsenal.
In between, there are no shortage of mouthwatering fixtures, including a mouthwatering ding-dong between Manchester City and Chelsea, the mother of all six-pointers between Newcastle and Watford, and a reprise of Monday night's FA Cup tie between Aston Villa and Manchester United.
Throughout the day, we'll bring you news from assorted pre-match press conferences being staged at training grounds the length and breadth of the UK, while staying across any other major talking points at home and abroad. With another four matches slated to kick-off at the Africa Cup of Nations in Cameroon, it promises to be a very busy day.