Medicare for All Needs a Sunrise Movement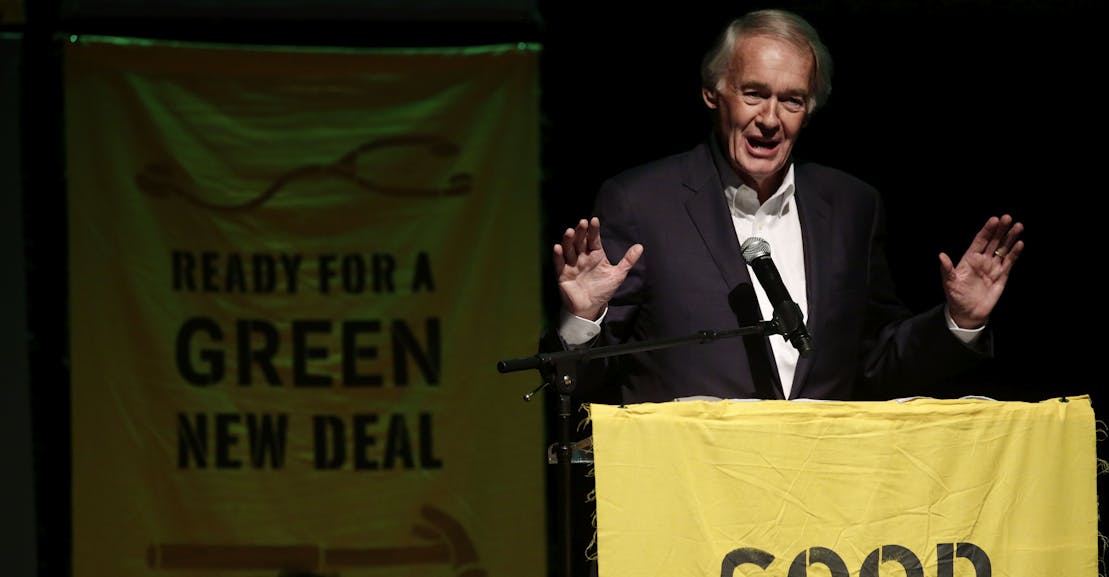 After Biden, whose climate plan Sunrise first gave an "F," prevailed over Sunrise's preferred candidate, Bernie Sanders, the group issued a letter congratulating him but outlining what it saw as his shortcomings. The Biden campaign reached out for its input, and a new climate plan soon followed, including a $2 trillion investment for a renewable energy economy with 40 percent of the funds going to disadvantaged communities. Sunrise subsequently put its get-out-the-vote network to work on Biden's behalf for the general election. The campaign also created a Biden-Sanders Unity Task Force on climate, with Ocasio-Cortez as co-chair and Varshini Prakash, co-founder and executive director of the Sunrise Movement, serving as the Sanders surrogate. Biden's pick for secretary of the interior, Deb Haaland, was also on a list of Sunrise Cabinet recommendations.
Sunrise hasn't gotten everything it's asked for: Its other recommended picks for Cabinet positions didn't make Biden's, some of their endorsed candidates lost, and their request to the Democratic National Committee for a primary debate dedicated to climate change was ignored. But more politicians are taking notice, including on the state level, where changes can be more quickly enacted and which can serve as a testing ground: The New York City mayoral front-runner, comptroller Scott Stringer, embraced activist recommendations with an ambitious climate plan, including banning fossil fuels; Boston city councillor Michelle Wu, a leading contender for the mayoral race there, just released a 49-page Boston Green New Deal.
By growing and reinforcing a trained activist organization across the country, scoring some undeniable electoral wins, and moving the president-elect leftward, the Sunrise Movement has advanced the cause of climate action in some substantial ways in a short amount of time. Medicare for All supporters might look to Sunrise as a model if they want to gain similar ground in the coming years. The task is by no means uncomplicated: Single-payer health care hit serious and complicated financing roadblocks in Vermont, where conditions (a healthy and liberal populace, and willing political establishment) were ideal. The push for expanded health care could use more local political successes, even as simple as candidates winning on expanding Medicaid in states that rejected it.
Medicare for All activists understand that the inequities of our health care system remain as durable a problem as climate change, and the pandemic has only exposed how urgently this matter needs to be remedied. So you can hardly fault lefty YouTube pundits for recognizing that there was a void of highly visible organizing for health care and attempt to fill it. But when their single, desperate strategy failed, there was nothing else to pursue, and the passion for the cause quickly fizzled into misdirected anger. Medicare for All needs a multiprong strategy and a high-impact organizing base working year-round, staffed with versatile and well-trained organizers who can offer candidates tangible rewards for their support. The Sunrise Movement is the model for getting off the tweets, onto the streets, and into office.