How Newsmax Became Trump TV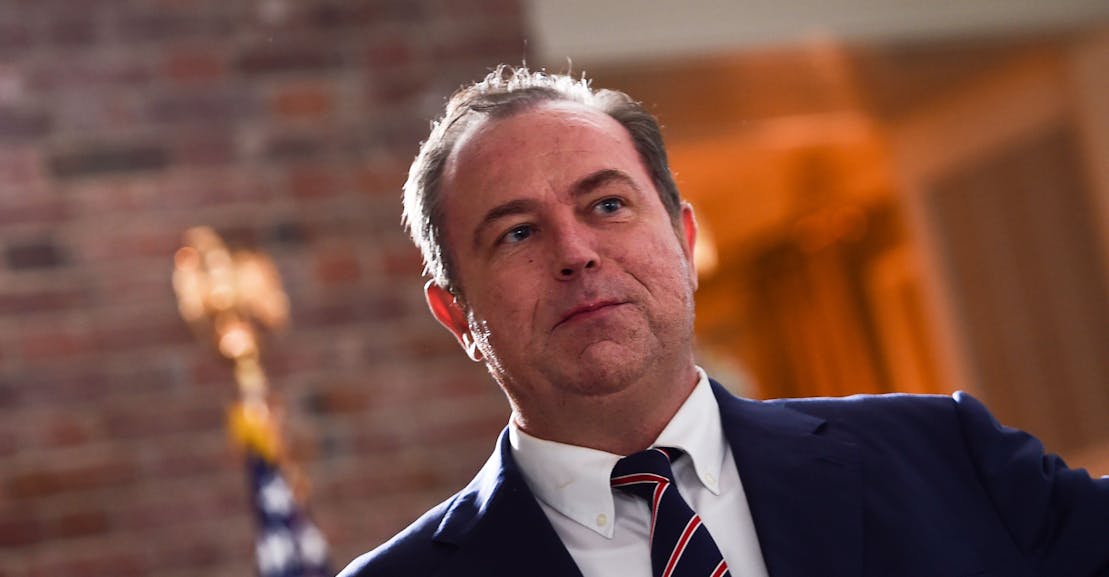 The president has since rewarded this devotion by offering Newsmax extensive praise and hyping it as a landing spot for Fox News refugees. Fox News's ratings have subsequently dropped; Newsmax's have skyrocketed. "Until recently, [Newsmax]'s top shows attracted a paltry 58,000 viewers. On Thursday night, the network drew its biggest audience ever, notching 1.1 million viewers at 7 p.m," reported The New York Times over the weekend.
Ruddy has made it clear that he sees Trump's lies about the election as a once-in-a-lifetime business opportunity. "At the end of the day, it's great for news," Ruddy told The New Yorker's Isaac Chotiner on Tuesday. "The news cycle is red-hot, and Newsmax is getting one million people per minute, according to Nielsen, tuning into Newsmax TV. I think it's good."
Pushed by Chotiner about the implications of what he was saying, Ruddy dug in. "I didn't create the news cycle, Isaac. Donald Trump did. He created this whole thing. He could have accepted the results, but I'm saying, 'Look at the amazing stuff that's done for the news business.'" This is, of course, not so different from what the heads of mainstream TV networks were saying in 2016. CBS's Les Moonves famously said that Donald Trump's candidacy "may not be good for America, but it's damn good for CBS." Ruddy's sentiment is, nevertheless, a more grotesque variation on this theme: He is explicitly arguing that undermining American democracy and serving as a propaganda hub is a solid business decision.