UK coronavirus live: Sheffield city region mayor says 'inaction not an option' as he agrees tier 3 restrictions
This is from Andy Burnham, the mayor of Greater Manchester, this morning.
Here are some more lines from Robert Jenrick's interview with the Today programme this morning.
Jenrick, the communities secretary, blamed Andy Burnham, the mayor of Greater Manchester for the collapse of talks between the region and the government yesterday. He said:
The mayor of Greater Manchester was never willing to draw this to a conclusion. The public health situation was deteriorating. It would have frankly been irresponsible of the government to allow this to continue for many more days without bringing it to a conclusion.

In a meeting with the prime minister, the prime minister offered £55m, Andy Burnham asked for £65m. The prime minister said: 'Look, let's just compromise, and get this done for the sake of people in Greater Manchester.'

Andy Burnham wasn't willing to, so we had to take action.
Jenrick confirmed that the £60m for business support offered to Greater Manchester was "still on the table". He said:
The money is still there. It's got Greater Manchester's name on it.
At his press conference yesterday afternoon, despite repeated questions about this, Boris Johnson refused to confirm that money was still available.
Steep falls in tax receipts and higher Whitehall spending pushed UK public finances into a £36.1bn deficit in September while inflation rose to 0.5%, according to the latest official figures, my colleague Phillip Inman reports.
There is more coverage of the borrowing figures on my colleague Graeme Wearden's business live blog.
Gyms will be allowed to reopen in Merseyside after the UK government failed to provide evidence that they should close under the top-tier strict coronavirus restrictions imposed only a week ago, my colleague Josh Halliday reports.
This is from Steve Rotheram, the Liverpool city region mayor.
The 1.4m people in South Yorkshire joining the Liverpool city region, Greater Manchester and Lancashire in tier 3 means 7.3m people, or 13% of England's population, will be living under the toughest restrictions by the end of the week, PA Media reports.
Dan Jarvis, the metro mayor for Sheffield city region, has now published a statement about his region moving into tier 3 restrictions. Here are the main points.
The new rules will come into force from 00.01am on Saturday and they will cover Barnsley, Doncaster, Rotherham and Sheffield, Jarvis says.
South Yorkshire is getting £41m to help fund the measures, including £30m for businesses, and £11m for public health measures like localised test and trace.
In addition to the baseline tier 3 measures, betting shops, adult gaming centres, casinos and soft play centres will be closed. Gym classes will also be banned, although gyms will be allowed to stay open
Jarvis says:
We all recognise the gravity of the situation and have taken the responsible route to ensure we save lives and livelihoods, and protect our NHS. More older people are contracting the virus. The number of people with Covid in our hospitals has doubled over the last ten days, with no signs this will relent over the coming weeks. Inaction was not an option.

We called on government to offer a local lockdown lifeline for our local authorities and economy, and the new restrictions will be introduced alongside resources which mean we are better equipped to control the virus and limit some of the damage on jobs and businesses.

While infection rates vary across South Yorkshire, collective action was the only practical choice to keep everyone in our region safe. If restrictions are effective, individual local authorities will be able to move to lower alert levels as soon as it is safe to do so, in consultation with fellow local leaders, myself and national government.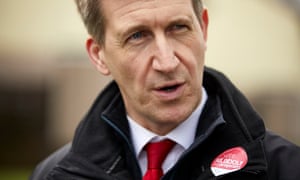 Good morning. Tier 3 is spreading across England like a rash. Yesterday afternoon Boris Johnson confirmed that Greater Manchester was joining Liverpool city region and Lancashire in the very high alert level tier 3, where the strictest coronavirus restrictions apply. And this morning it has just been confirmed that South Yorkshire is joining them. My colleague Helen Pidd has the latest here.
Speaking on Sky News earlier, Robert Jenrick, the communities secretary, appeared to commend local leaders in Sheffield city region, where Dan Jarvis, the Labour MP, is the metro mayor. (He still sits in the Commons because that mayoralty currently has very few powers.) Jenrick said:
We have had very successful conversations with him and with the leaders of South Yorkshire. Again there's a serious situation there, and rightly they wanted to take action.
That seemed an obvious dig at Andy Burnham.
Here is the agenda for the day.
10.15am: Prof John Edmunds, the London School of Hygiene and Tropical Medicine epidemiologist and Sage contributor, and Sir Ian Diamond, head of the ONS, are among scientists giving evidence to the Commons science and health committees, who are holding a joint inquiry into lessons to be learnt from coronavirus.
12pm: Boris Johnson faces Sir Keir Starmer at PMQs.
12.15pm: The Scottish government is due to hold its coronavirus briefing.
12.15pm: The Welsh government is due to hold
Around 12.45pm: MPs begin two opposition day debates on Labour motions on fair economic support for areas under Covid restrictions, and on free school meals. The votes will be at around 4pm and then at 7pm.
Politics Live has been doubling up as the UK coronavirus live blog for some time and, given the way the Covid crisis eclipses everything, this will continue for the foreseeable future. But we will be covering non-Covid political stories too, like Brexit, and when they seem more important or more interesting, they will take precedence.
Here is our global coronavirus live blog.
I try to monitor the comments below the line (BTL) but it is impossible to read them all. If you have a direct question, do include "Andrew" in it somewhere and I'm more likely to find it. I do try to answer questions, and if they are of general interest, I will post the question and reply above the line (ATL), although I can't promise to do this for everyone.
If you want to attract my attention quickly, it is probably better to use Twitter. I'm on @AndrewSparrow.