The Cozy Relationship Between Project Veritas and the Proud Boys
Behind the scenes, McInnes lives a short distance from the Mamaroneck, NY, headquarters of Project Veritas, and, according to sources, frequently drops by to bask in the adulation of O'Keefe's motley coterie of eager young conservatives. "I remember fellow employees being like, 'I can't believe I just met Gavin McInnes!'" one former Veritas member recalled, using a mock-giddy octave.
For his part, McInnes may see O'Keefe mostly as a tool of ideological and financial convenience. After attending a decidedly uncool May 3, 2014 housewarming at O'Keefe's then-new Jersey City condo, McInnes groused privately about how lame the party was. Recollecting it again on a podcast years later, McInnes could not help but rag on O'Keefe between bouts of praise, saying James was "a little on the spectrum," "a little nerdy" and more "like a work friend." After losing to O'Keefe in a dance competition on the eve of Trump's inauguration, McInnes told the New Yorker, "Fuck that guy. He just memorized a bunch of moves. I was dancing from the heart."
---
On a personal level, James O'Keefe's coziness with white nationalists dates back to well before his founding of Project Veritas. In 2006, O'Keefe was photographed at the Robert Taft Club's "Race and Conservatism" conference, an event headlined by Jared Taylor, the self-styled academic white supremacist and publisher of American Renaissance, a journal devoted to, well, white supremacy. Reportedly, just about 40 people attended the event, so it's not as if O'Keefe had accidentally wandered into the wrong ballroom. Around the same time, he added white nationalist Kyle Bristow to his Facebook friends, according to an archive of O'Keefe's early online life—but he was already among his own. The event's organizer, Marcus Epstein, was at that time O'Keefe's friend and his coworker at the conservative Leadership Institute.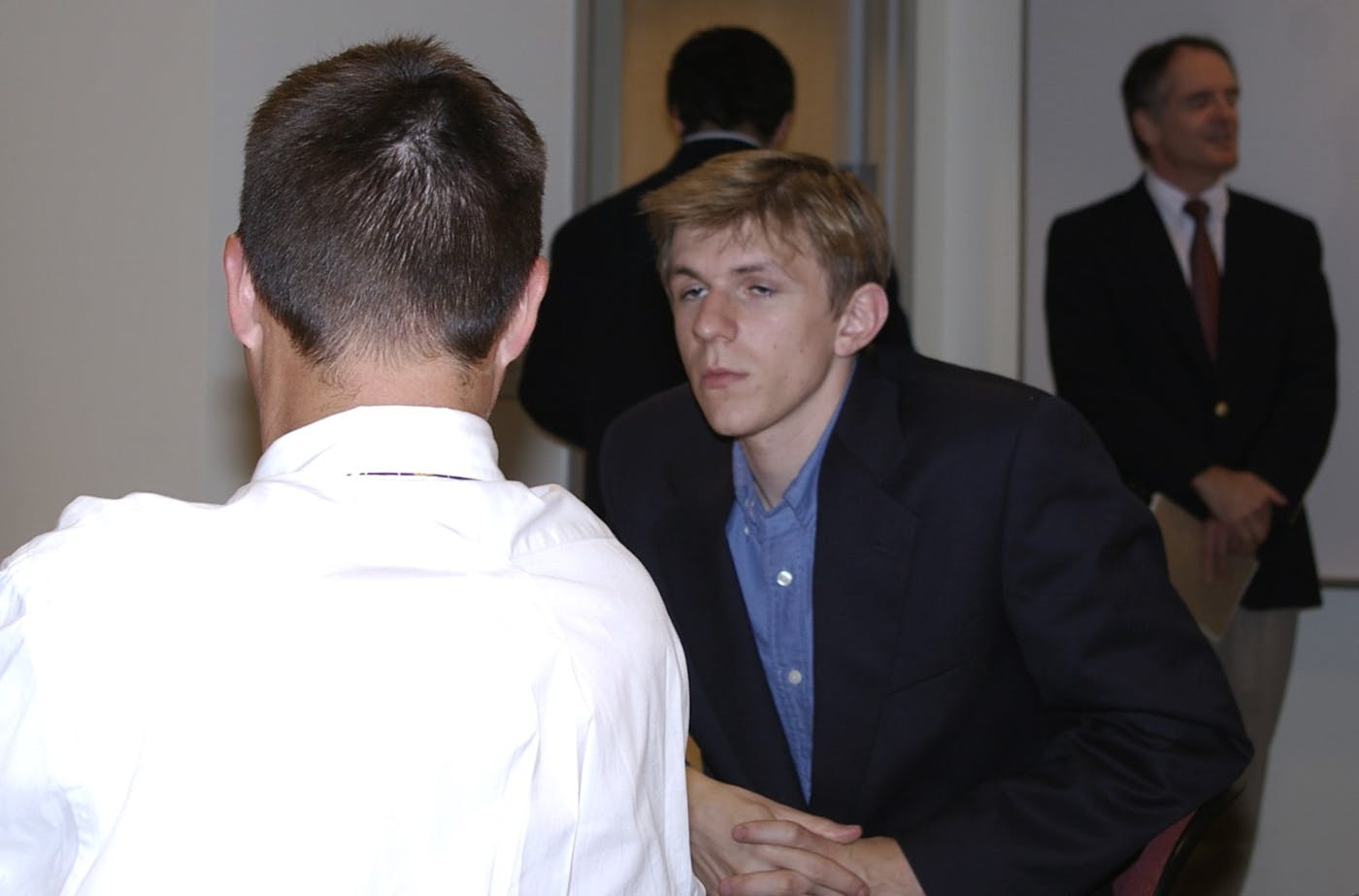 Photojournalist Laura Sennett, who documented the event with antiracist/antifascist researcher Daryle Lamont Jenkins of the One People's Project, remembers seeing O'Keefe hanging with a "clique" beforehand that included Epstein and other future figures on the Alt-Right; O'Keefe appeared to be particularly chummy with Kevin DeAnna, future contributor to name-brand white nationalist Richard Spencer's Radix Journal and founder of the short-lived, far-right campus group Youth for Western Civilization. "Marcus was setting up his literature table and all his little buddies were kind of hanging out around him talking," Sennett recalls. "DeAnna and O'Keefe were obviously chatting as friends. They were sitting right next to each other, chatting."