Presidential debate live: Trump and Biden to face off for first time
Hillary Clinton spoke to MSNBC moments ago, as part of the pre-debate spin for Joe Biden.
The 2016 Democratic nominee said she planned to watch the debate tonight and looked forward to Trump being held accountable for his first term as president.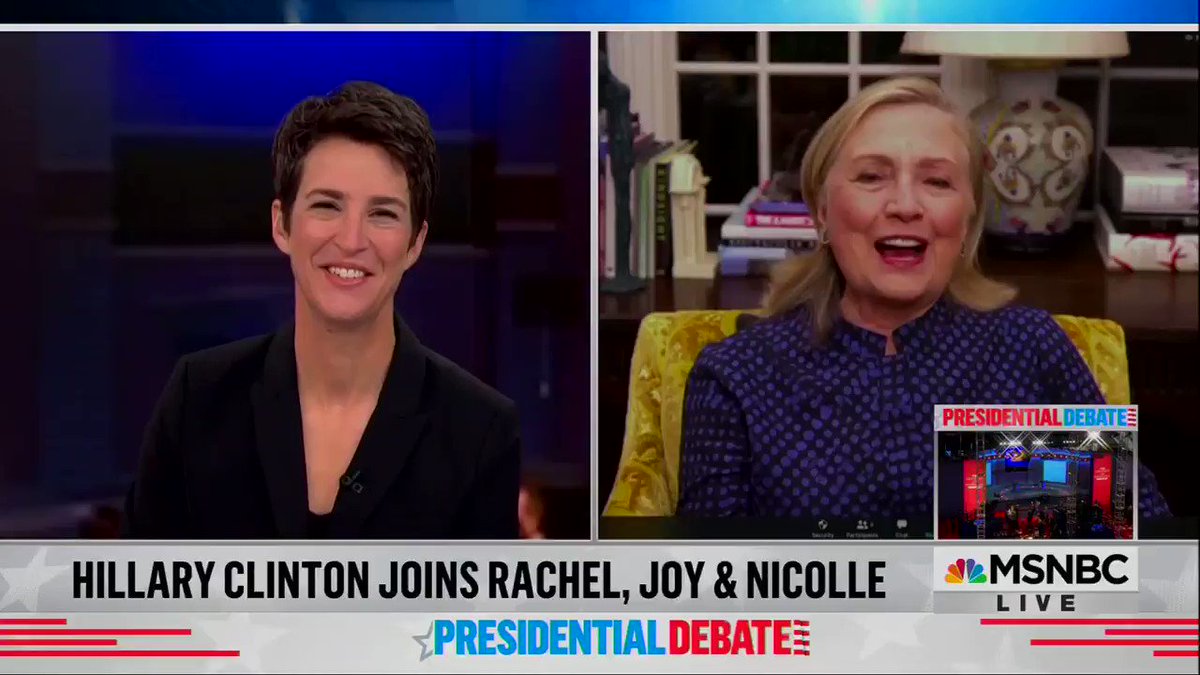 "I'm going to watch it with real interest and a certain level of expectation because, unlike four years ago, Donald Trump now has a record," Clinton said.
As the only other person to ever participate in a general election debate against Trump, Clinton urged Biden not to get drawn into the president's "craziness."
With a wink toward Trump's history as a reality television host, Clinton said of the president, "His series is about to be cancelled."
The first presidential debate is less than 30 minutes away, and Trump is en route to the debate venue in Cleveland, Ohio.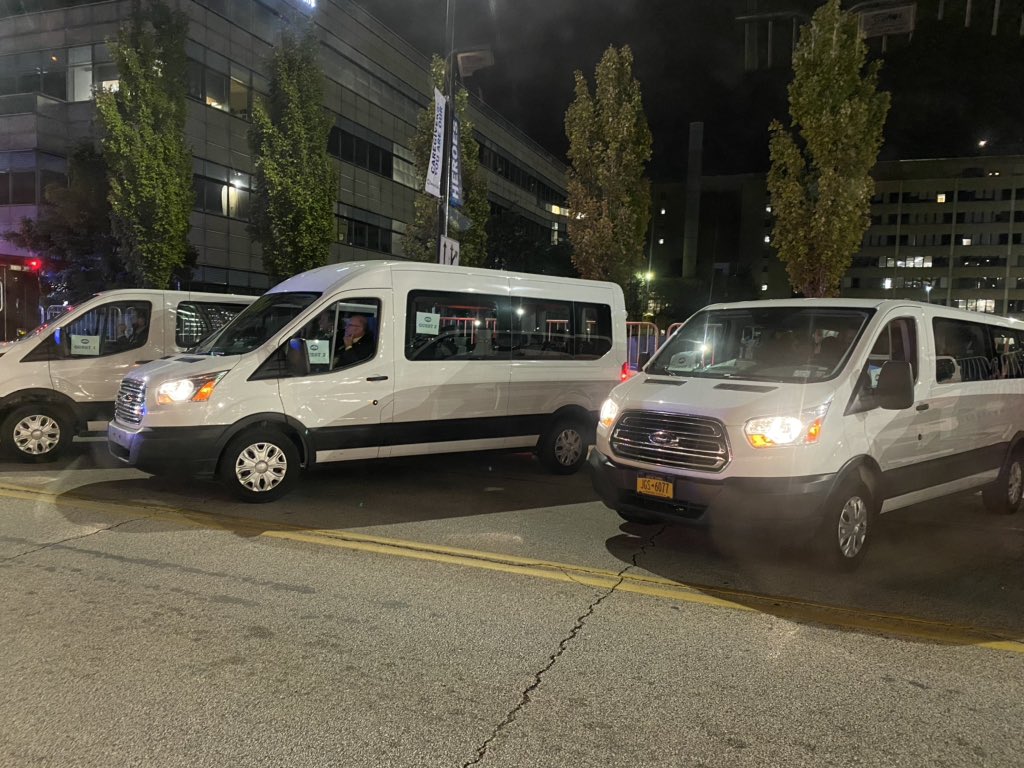 Tonight's debate will take place at Samson Pavilion, jointly owned by Case Western Reserve University and the Cleveland Clinic.
In recent weeks, Trump and his allies have tweeted out videos of Biden's verbal missteps to argue the former vice president does not have what it takes to be commander-in-chief.
But the Trump team has been modifying that attack strategy in recent weeks, painting Biden as an experienced debater in an attempt to raise expectations for the Democratic nominee's performance tonight.
Speaking at a rally in Pennsylvania on Saturday, Trump simultaneously insulted Biden's intelligence and suggested he had an advantage over the president on the debate stage.
"He's a dumb guy. Always known as a dumb guy. But we look forward to seeing him in the debate," Trump said.
"He's got a lot more experience. He's got 47 years. I've got 3 1/2 years. So we'll see. But he's got 47 years of experience."
For what it's worth, when Biden was preparing to debate Republican vice presidential nominee Paul Ryan in 2012, Trump praised the Democratic vice president as "a seasoned and feisty debater."
Another topic sure to be brought up tonight: Trump's tax returns, some of which were obtained by the New York Times.
The Times reported Sunday that Trump paid only $750 in federal income taxes in 2016, the year he won the presidency.
In a clear attempt to criticize Trump for refusing to release his tax returns, Biden and Democratic vice presidential nominee Kamala Harris released their 2019 returns earlier today.
The returns showed that Biden paid nearly $300,000 in federal income taxes last year. It seems very likely Biden will use the release of his tax returns today to attack Trump for lack of transparency with the American people.
Democratic lawmakers, including House speaker Nancy Pelosi and Senate minority leader Chuck Schumer, have also argued Trump's large debt obligations could represent a national security risk.
Pelosi and Schumer have called on Trump to reveal to whom he owes money because they say those parties may have leverage over the US president.
The debate will have six 15-minute segments. It will run for 90 minutes, with no breaks for commercials. There will be no opening statements, and the first question will go to Trump.
Moderator Chris Wallace of Fox News said he's hoping to let the debate flow. He isn't expected to factcheck either candidate – it would be a mammoth, time-consuming task – and has said he will strive to be as "invisible as possible".
Wallace was in charge of selecting the six topics, and they were announced by the Commission on Presidential Debates last week. They are:
The records of Trump and Biden.
The supreme court.
Covid-19.
The economy.
Race and violence in our cities.
The integrity of the election.
As the president prepares for his first debate of this election cycle, the vice president is campaigning in the swing state of Pennsylvania.
"People will ask me, 'How long has the president been preparing for the debate?'" Pence said at a farm in Lititz, Pennsylvania. "All his life."
The vice president later added, "After you see the debate tonight, you'll forget I was even here."
According to CNN, Trump did less than two hours of debate prep total for tonight's event, while Biden has been largely off the campaign trail in recent days to prepare for the debate.
In his remarks, Pence also attacked Biden, arguing the Democratic nominee would be "nothing more than a Trojan horse for the radical left."
According to two recent polls, Biden has a 9-point lead among likely voters in Pennsylvania, which Trump won by less than 1 point in 2016.
With about an hour to go until the start of the debate, Joe Biden has sent a tweet mocking Trump's recent attacks against him.
Tweeting a photo of Apple earbuds and Jeni's ice cream, the Democratic nominee said, "It's debate night, so I've got my earpiece and performance enhancers ready."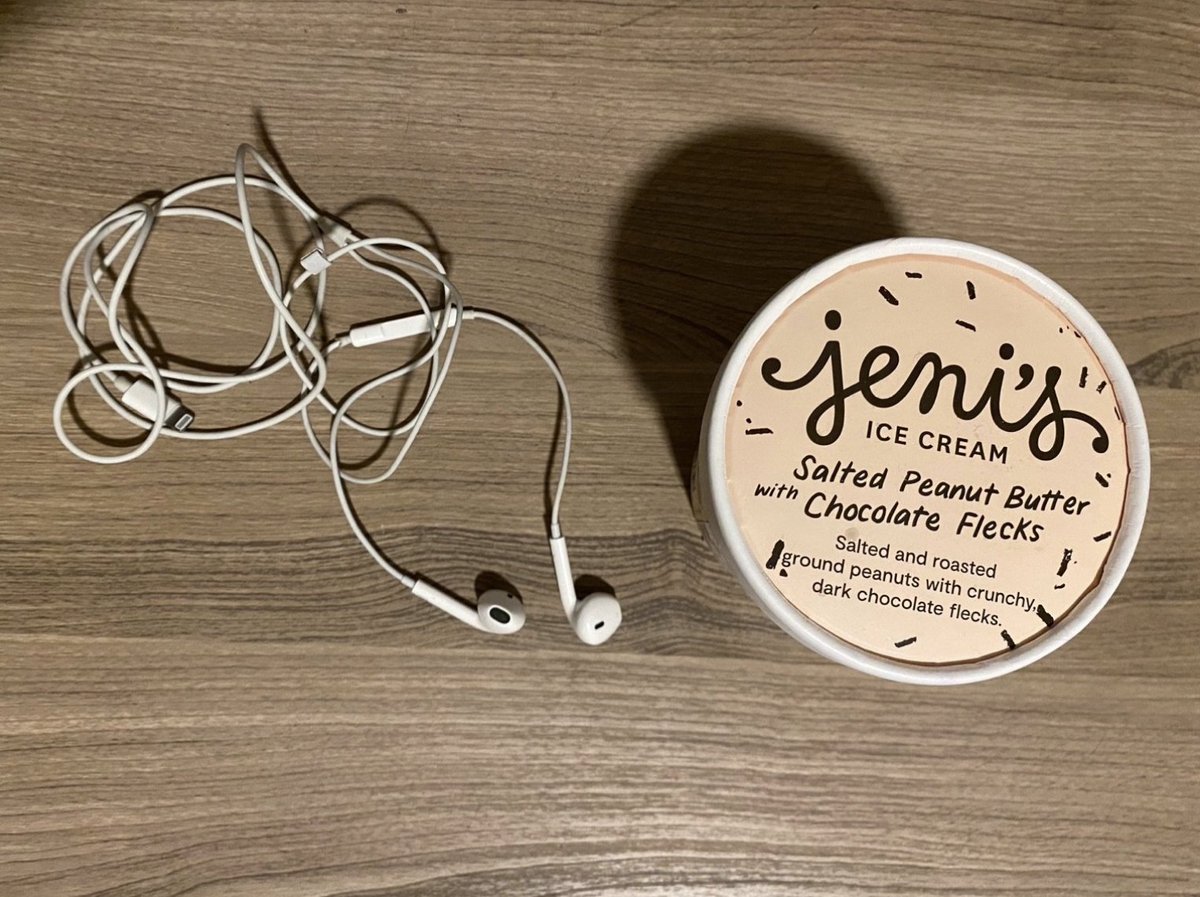 The tweet was a clear jab at Trump, who has suggested (without evidence) that Biden may take drugs or use an earpiece tonight to boost his debate performance.
The Jeni's ice cream was also a bit of an homage to Ohio, where tonight's debate is taking place. The ice cream company is headquartered in Columbus, Ohio.
Hello, live blog readers, and welcome to the first presidential debate.
Donald Trump and Joe Biden are scheduled to take the debate stage at 9pm ET in Cleveland, Ohio, for their first face-off of this election cycle.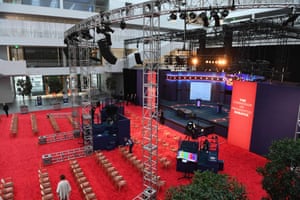 The debate will be unlike others in recent years because of the coronavirus pandemic. The two presidential nominees have been instructed not to shake hands, and the debate audience will be severely limited.
The debate may also be uniquely contentious, given the attacks the two campaigns have launched against each other in recent weeks.
In the hours leading up to the debate, the Trump campaign peddled baseless claims that Biden may take drugs or use an earpiece to boost his performance tonight.
The Biden campaign replied by accusing the Trump team of trying to distract from the substance of the debate out of concerns about the president's performance.
The nominees may repeat those attacks when they take the stage, so moderator Chris Wallace of Fox News will probably have his work cut out for him.
The candidates will take the stage in a little over an hour, so stay tuned.