Somerset v Essex: Bob Willis Trophy final, day four – live!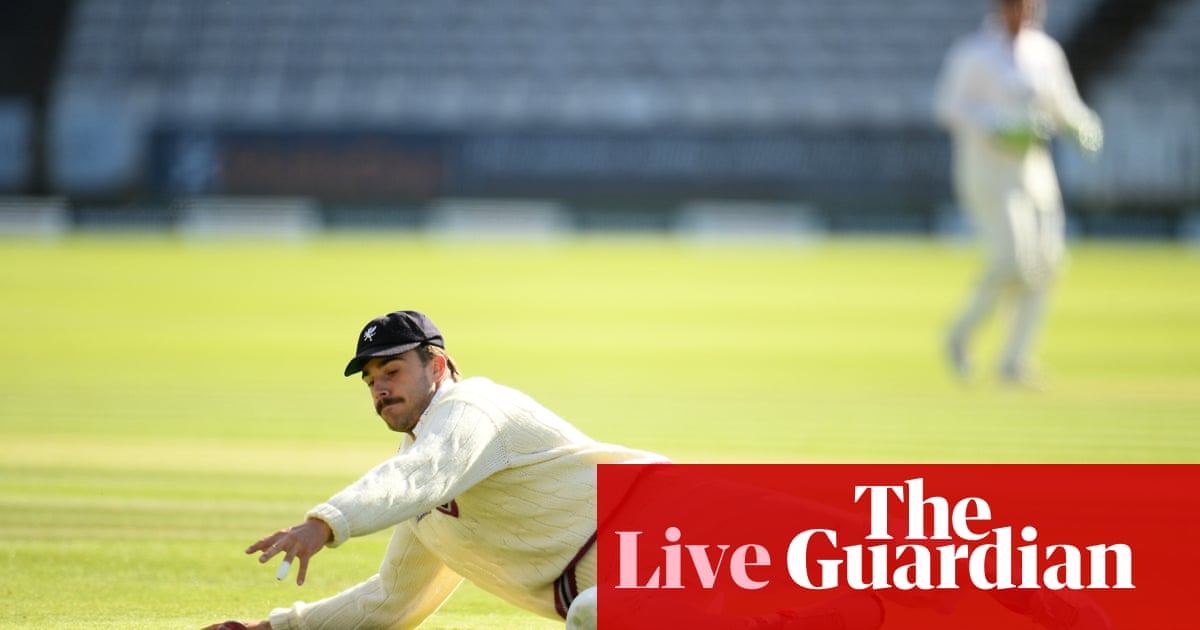 Another smashing catch by Craig Overton at second slip, standing in front of both the keeper and first slip and taking it in front of first slip's face. Unbelievable reaction time.
106 overs: Essex 303-7 (Harmer 0, Wheater 10) Essex grab the lead with four byes, 7.2 overs into the day. Porter yorked spectacularly, but his work was done.
Middle stick! A breakthrough for Somerset but too late to prevent Essex getting the all important first-innings lead.

104 overs: Essex 298-6 (Porter 10, Wheater 10) Completely distracted as Paul Edwards has just opened a brown paper bag from Panzers in St John's Wood and produced two chocolate brownies and two dusted knukle cinnamon rolls.
102 overs: Essex 291-6 (Porter 8, Wheater 10) Wheater tucking into some loose stuff from Overton, two successive fours including a stylish steer to the midwicket boundary. Gregory tighter, but the deficit is now only ten.
100 overs: Essex 283-6 (Porter 7, Wheater 2) A couple of leg-byes nip for four in the opening overs. Overton nippy and occasionally leg side. The wind ruffles the the fielders trousers, with those at slip folding their hands under their armpits, others warming their fingers with their breath between balls.
Craig Overton has the ball, zipping in from the Nursery End.
With a flourish, the ground announcer welcomes everyone to Lord's. The bell has gone and Essex batsmen stand on the grass just outside the pavilion gate.
Excuse me for five mins, I've just realised I've forgotten to bring any lunch and they're about to shut the gates…
98 overs to be bowled: Sessions: 10.30-12.30; 13.20-3.30; 15.50-18.00
Good morning from Lord's where the sky is blue, the wind is fierce and the conditions switch from Provencal in the sun to Arctic in the shade. The teams are out in the middle, Somerset have just done their morning circle time and are now stretching and leaping, a groundsman walks up and down the pitch with the roller. Play starts at 10.30am.