Somerset v Essex: Bob Willis Trophy final, day three – live!
5th over: Essex 8-0 (Browne 3, Cooke 5) It is so cold out there in the shade, a harsh wind blowing horizontally across the ground – which Paul Edwards tells me should make Craig Overton feel right at home as it is what happens at Instow, his home club at North Devon. Brown and Cook nurdle runs but it's not easy. I'm worried that the twelfth man has left Josh Davey's long-sleeved woolly jumper dumped on the grass by the boundary rope – it's still dewy out there, put it on a seat!
2nd over: Essex 1-0 (Browne 1, Cooke 0) Essex survive the first two overs comfortably enough.
The players are out, still a thrill to see Alastair Cook stride through the gate in an Essex helmet. I find his ability to seamlessly slot from England captain to county player quite touching. Overton to bowl the first over. He's in shirtsleeves in the sun from the Nursery end.
A flavour of Lord's.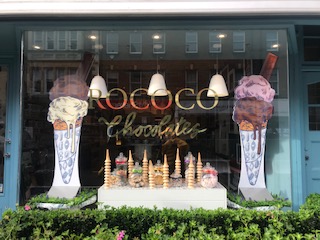 If anyone would like to send in some questions for Vic Marks, he has agreed to sit down and do an ASK VIC for half an hour later today. Ping me either at tanya.aldred.freelance@theguardian.com or via Twitter @tjaldred or get busy BTL.
It's Friday, it's North London, it's chilly but … it's dry. Welcome to the third day of the Bob Willis Trophy Final, the players are out on the pitch in bobble hats and shorts as the clock ticks to ten o'clock.
The aim is to have 98 overs in the day over three sessions: 10.30-12.40, 1.20-3.30, 3.30-6pm. Essex start the day with Somerset's 301 in their sights but Somerset's bowling battalion pawing the grass in readiness.
Here's Vic's report from yesterday: