Women lose court of appeal challenge against UK pension change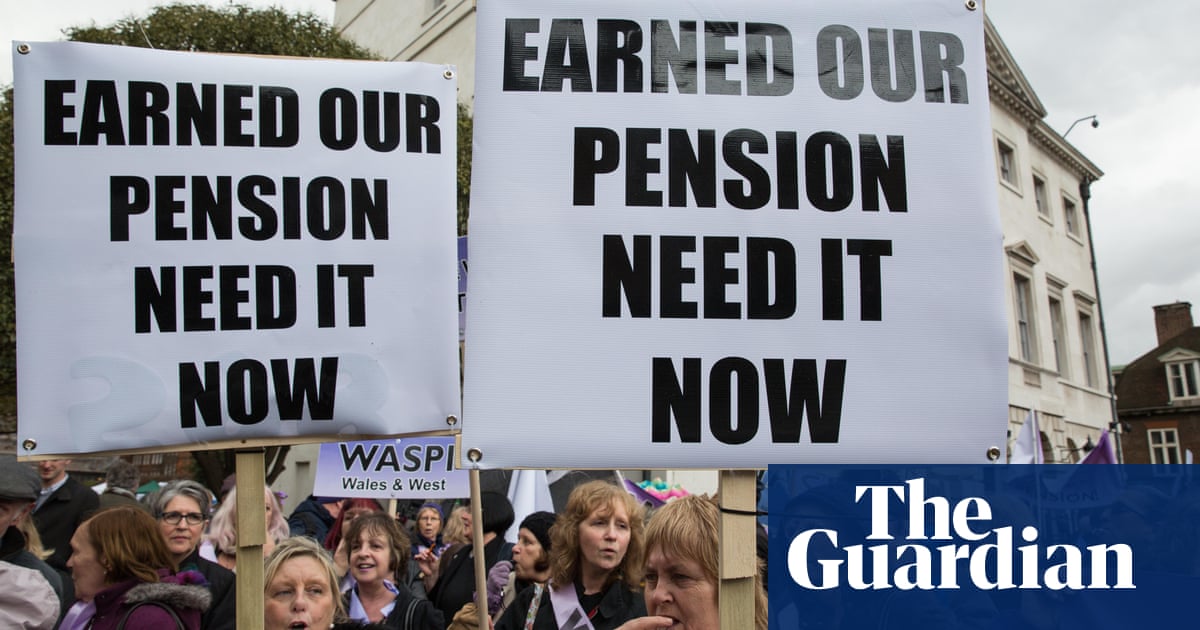 Increasing the age at which women born in the UK in the 1950s are entitled to receive their state pension to 66 is lawful, the court of appeal has ruled.
The unanimous judgment is a major setback for campaigners who have argued that the government's changes will be a "disaster" for those on lower incomes.
Having lost in the high court, the two claimants, Julie Delve, 62, and Karen Glynn, 63, had appealed to the higher court.
In their decision on Tuesday, however, the Master of the Rolls, Sir Terence Etherton, Lord Justice Underhill and Lady Justice Rose said that adopting the same state pension age for men and women did not amount to unlawful discrimination under either EU law or the European convention on human rights.
"There is no basis for impugning the [high court's] conclusion that the legislation equalising and then raising the state pension age was justified," the judges said. "The [high court was] right to approach the issue on the basis that this legislation operates in a field of macro-economic policy where the decision-making power of parliament is very great."
State pensions were introduced in 1909 with the same eligibility age for everyone. In 1940, the age of entitlement was reduced only for women, from 65 to 60.
The 1995 Pensions Act, followed by other acts, increased the age at which women could receive their pensions and accelerated the changes.
The pension eligibility age for men and women has been raised to 66, 67 or 68 depending on their date of birth.
Lawyers for the claimants had argued that they were indirectly discriminated against compared with men aged between 60 and 65 because the lack of a state pension in those years affects women more disadvantageously than it affects men: a higher proportion of women in that age group need the state pension to pay for their basic living costs than men.
The court of appeal accepted that many women in their age cohort arrived at their 60s in a poorer financial position than men but said that did not make it indirectly discriminatory to apply the same pension age to men and women.
The three judges also said that although there was evidence many women, such as the claimants, had not realised they were affected by the legislation until shortly before they reached 60, it was impossible to conclude that the notice provided to the their age cohort had been inadequate or unreasonable.
Responding to the ruling, Christina McAnea, the assistant general secretary of the union Unison, said: "For a generation of women, this is nothing short of a disaster. Raising the state pension age with next to no notice has had a calamitous effect on their retirement plans.
"Those on lower incomes have been left in dire straits, struggling to make ends meet with precious little support from the government.
It's now time MPs intervened to give them the financial help many so desperately need."