If Donald Trump Can't Make History, He'll Steal It Instead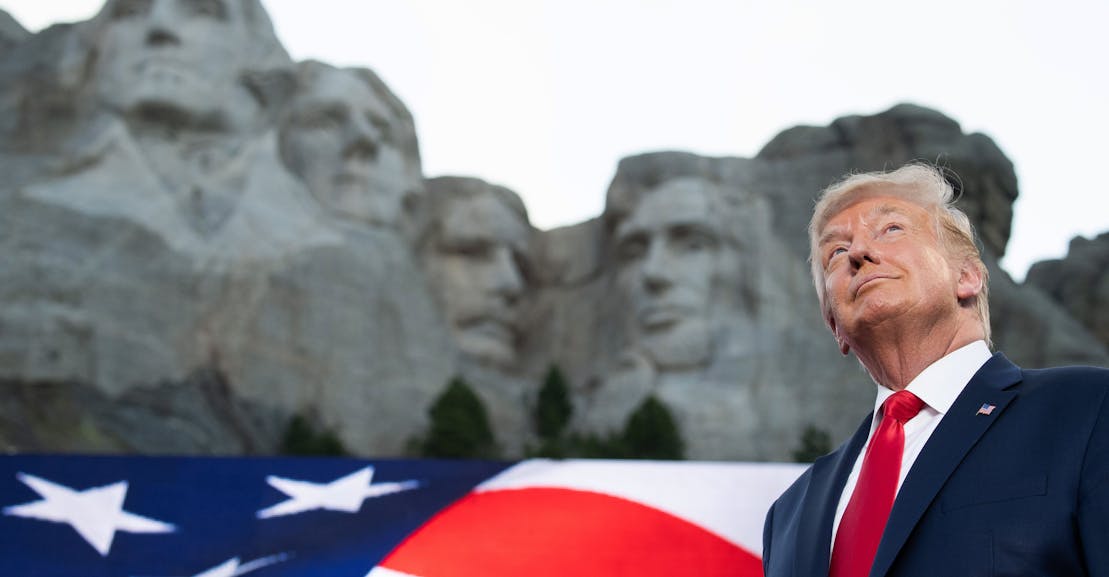 In past remarks about the Civil War in general, Trump has not shown much depth of understanding. His outdated view of the conflict's origins led him to once muse that Andrew Jackson, who died a generation before Fort Sumter, may have been able to prevent it. When asked about the potential visit to the battlefield last week, Trump spoke about its role in American history in vague and superficial terms. "It's a national historic site," he recently noted of Gettysburg. "It's incredible. It's the history, it's incredible, actually, to me. And it was [a] very important place and is a very important place in our country."
Trump may not know much American history, but he grasps its symbolic potency all the same, and clearly hopes to channel it to his own benefit. In May, Interior Secretary David Bernhardt issued a special order to re-open the Lincoln Memorial so Trump could use it as the setting for, of all things, a prime-time interview on Fox News. "I don't think it's ever been done, what we're doing tonight, here, and I think it's great for the American people to see, this is a great work of art, aside from the fact that that was a great man, this is a great work of art," he told the Fox anchors when asked about his choice of the setting during that interview.
The casual reappropriation of the Lincoln Memorial flows from his apparent belief that the federal government's resources are at his personal disposal. Last summer, he hosted a large-scale military parade in Washington, D.C., complete with a speech by him at the Lincoln Memorial, in a remarkable display of self-aggrandizement. For Trump, who never served in the military, the parade was mainly an opportunity to adopt some of their martial aesthetic (and their place in public esteem) for himself. The hollow show of strength took a darker turn one year later, as Trump threatened to deploy the military to major U.S. cities to violent put down civil unrest after the George Floyd protests.
The street for Trump's co-opting of public resources runs both ways. Last summer, Trump floated the idea of hosting this year's G-7 summit at his golf resort in Florida, a move that would have provided a healthy financial windfall for his family business. (He eventually announced it would be held at Camp David, though the pandemic has upended those plans.) Later that fall, Vice President Mike Pence and his entourage stayed at the Trump Organization's golf resort in Doonbeg, Ireland, even though it is on the opposite side of the island from the Irish capital, where most of Pence's high-level meetings were later held. The takeaway, especially for foreign governments, is that Trump's for-profit businesses are informal diplomatic outposts for the United States.