Coronavirus live news: Victoria faces stage 4 lockdown as South Africa cases pass 500,000
When I enrolled in university in 1990, my prospects were good. At that time about 76% of all 20- to 24-year-olds had a job and nearly two-thirds of those in their early 20s were working full time.

By the time I graduated, the recession had happened and just 69% of those in their early 20s had a job and only 55% were employed full time. It was not until 2006 that as many people in their early 20s had a job as was the case in 1990.

There has never again been the same proportion of young people with a full-time job.

Recessions are awful for young people.

But the problem for those now in their 20s is that, unlike for my generation, things were not good even before the recession.

This week the Productivity Commission released two reports that might as well have been titled Young People are Screwed Parts I & II.
The Victorian government is set to announce the details of tougher lockdown measures on Sunday afternoon.
Guardian Australia understands the premier, Daniel Andrews, will spell out the details shortly after lunchtime on Sunday, but they are not expected to include a shutdown of public transport that has been mooted in some media reports.
The ABC's Insiders program reported that the stage 4 lockdown was likely to include further restrictions affecting retail outlets, abattoirs and call centres, while restaurants and cafes would be allowed to offer takeaway if they abide by "strict contactless service provisions". The ABC reported that there could be some restrictions on the operation of Uber and taxi services – and that the tougher restrictions would apply beyond metropolitan Melbourne.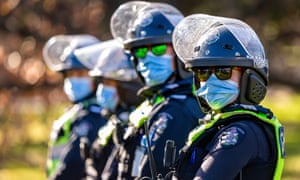 The federal education minister, Dan Tehan, signalled on Sunday that the federal government would be supportive of additional measures aimed at reducing community transmission in Victoria.