George Pell appeal: cardinal faces final high court decision – latest news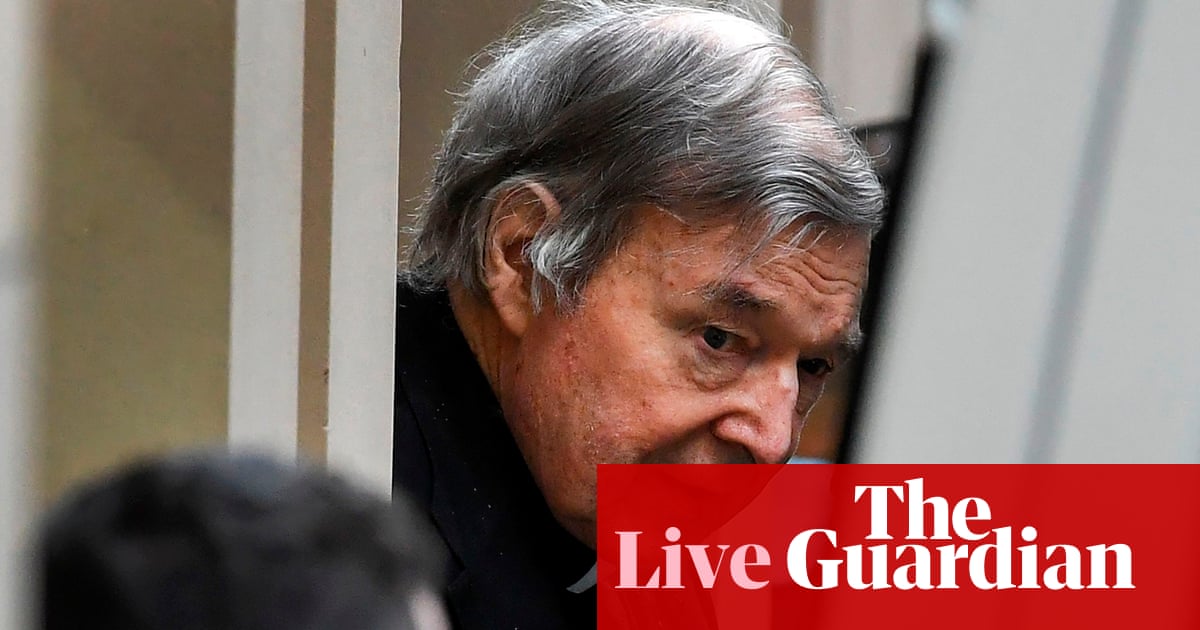 My colleague Melissa Davey has been reporting on Pell's time in court from the start. She has filed this preview of what promises to be a momentous day for the Catholic church, and the nation.
As Melissa writes, Pell's legal team took his case to the high court after his appeal at Victoria's appellate court failed in August.
Over two days in March, the full bench heard arguments from Pell's barrister Bret Walker SC and the director of the Office of Public Prosecutions, Kerri Judd.
You can read Melissa's piece below.
Today, Cardinal George Pell will either walk free or remain in jail to serve the remainder of his six-year sentence for child sexual abuse.
The high court of Australia will at 10am deliver its decision in Pell's appeal against his conviction for sexually assaulting two 13-year-old choir boys in 1996.
In August, Victoria's court of appeal upheld his conviction by a majority of two to one. Pell has always maintained his innocence.
The decision will be delivered in open court in Brisbane. But due to Covid-19 and travel restrictions, it will be difficult for media to be present for the decision.
The judgment delivery will not be livestreamed, which means we may first learn the outcome when a summary is posted on the court's website.