zooco estudio converts former stable into seasonal house in güemes, spain
zooco estudio has converted a former stable into a seasonal house in güemes —a small town, east of santander, in spain. the project, which comprises the renovation and extension of the existing construction, faithfully reproduces the local, simple and unpretentious building system, consisting of stone walls supporting a wooden-structure gable roof with tiles. inside, the main functions of the house are developed as a single unit in the large central space comprising the former stable. to reinforce the idea of an open floor plan, a storage feature is built into the perimeter of the space, freeing up indoor space and highlighting the traditional wooden roof.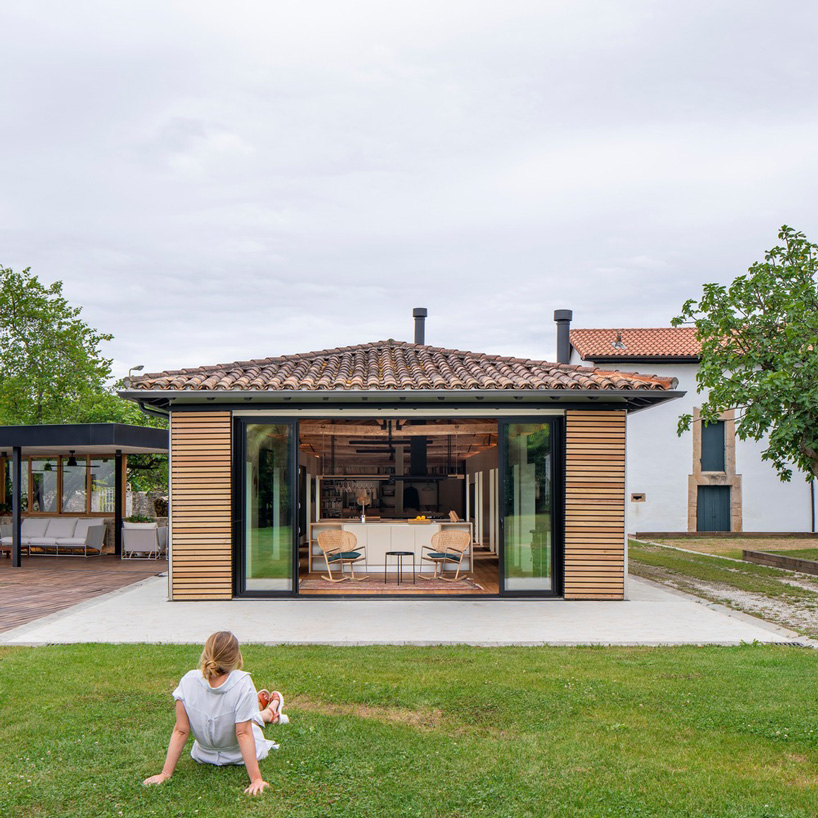 all images by imagen subliminal
zooco estudio's intervention has been developed with absolute respect towards the existing architecture – both in regards to traditional materiality, and to the type of space created inside the house. the former stable now encloses an open plan interior with a sequence of uses composed of kitchen/dining room/fireplace/living room/office/ bookshelves; where all main functions are organized in a linear pattern under the same roof. only the master bedroom, concealed behind a bookshelf, is separated from the general space. a second bedroom, accessible by using the exterior stairs in the original passageway at the entrance of the building is located above the main one, to complete the height of the annexed building.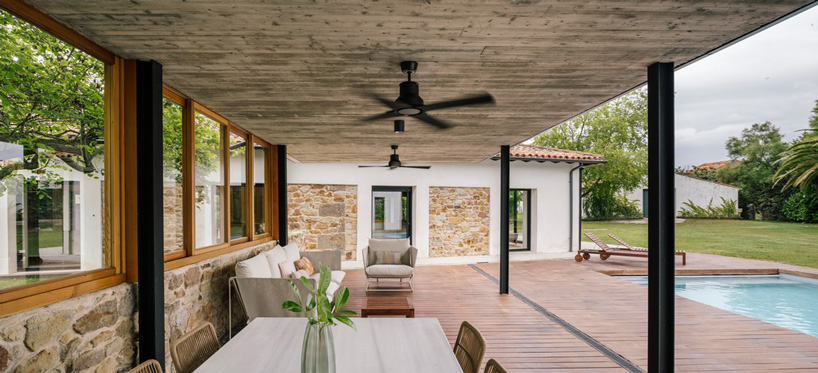 the only modifications the spanish architecture studio has made to the existing architecture are those on the building's façades. existing penings have been enlarged on the east-facing and west-facing façades to incorporate nature and views of the cantabrian mountains into the interior. at the same time, the north-facing and south-facing façades were in poor condition and have been opened completely. another notable feature of the house is its privacy system consisting of sliding louvers on the south-facing façade, giving users full freedom to communicate with the outdoors.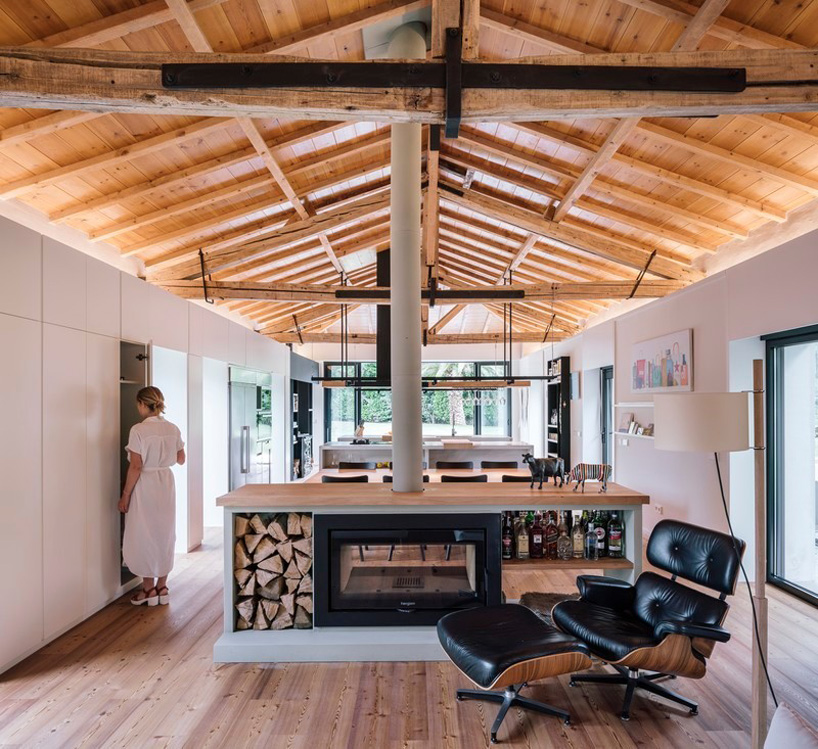 the L-shaped extension building is positioned almost in contact with the existing construction, but without touching it, facilitating thus the creation of an open space between the volumes. this is where the pool is located, and where the site's best views can be enjoyed. the new space consists of accommodation for guests, a meeting room, a sauna and a transition porch area beside the pool. material-wise, the intervention has adopted the existing style, incorporating local woods, stone from the area, white façades and tiles.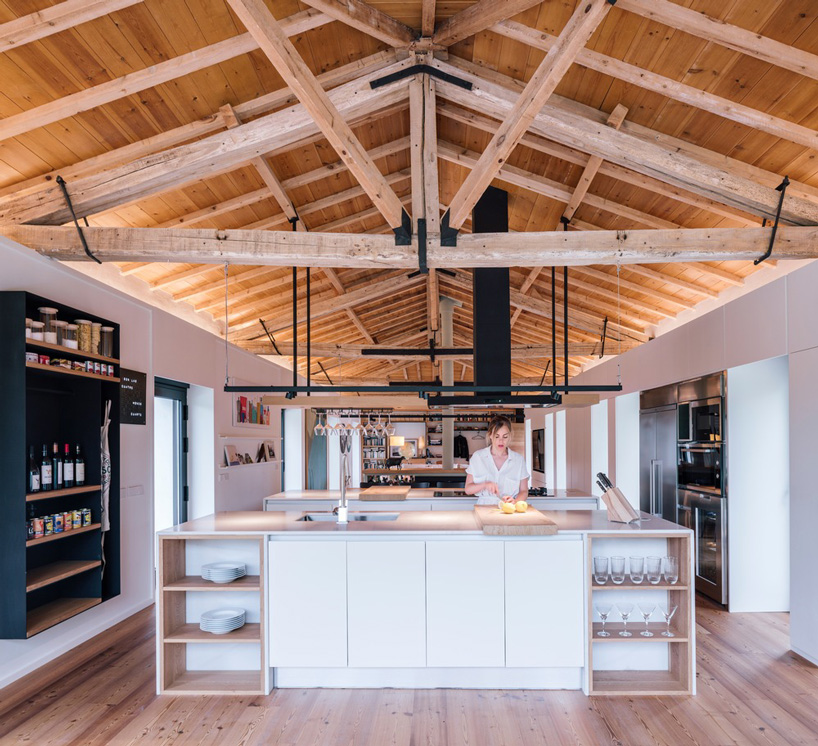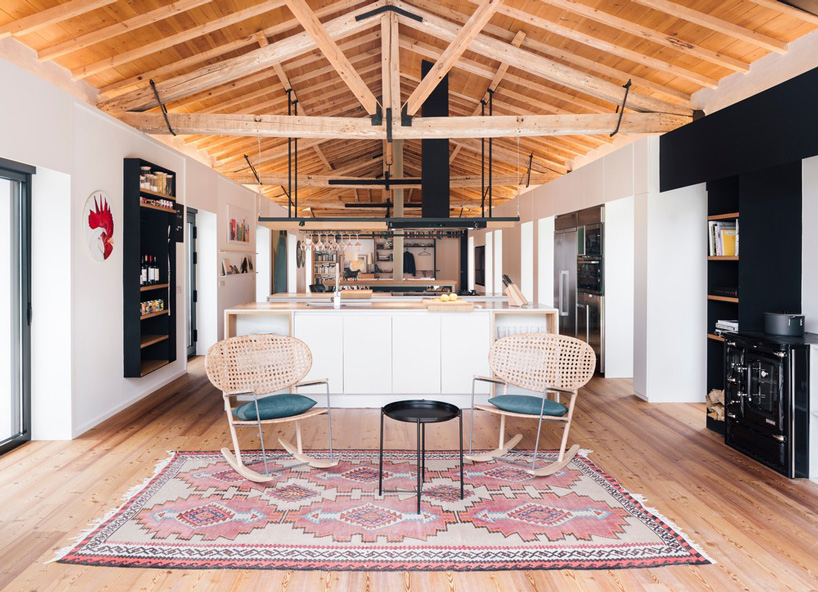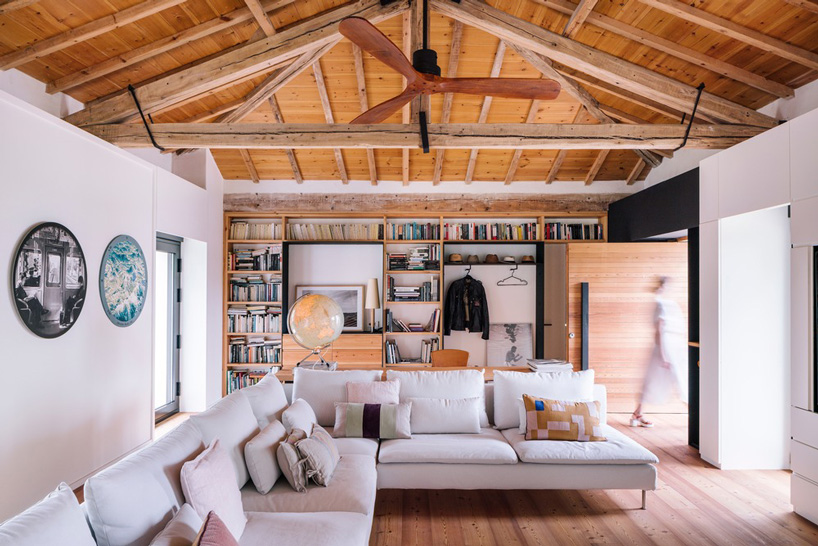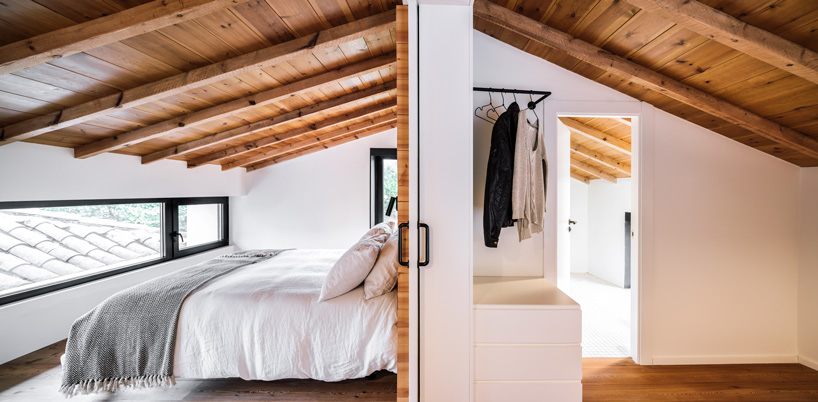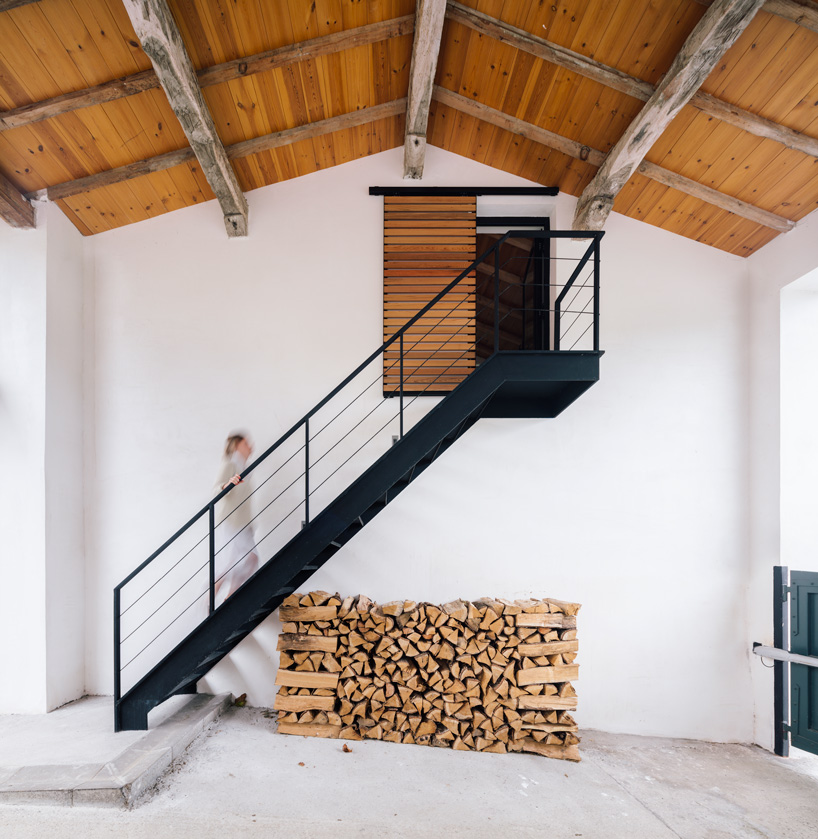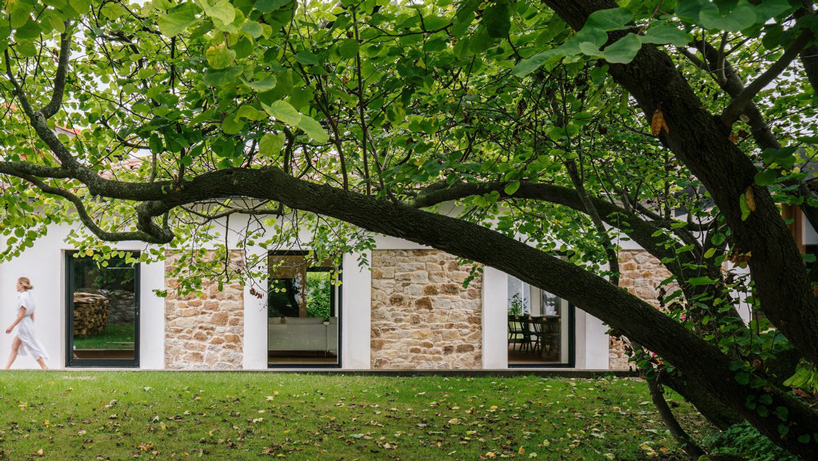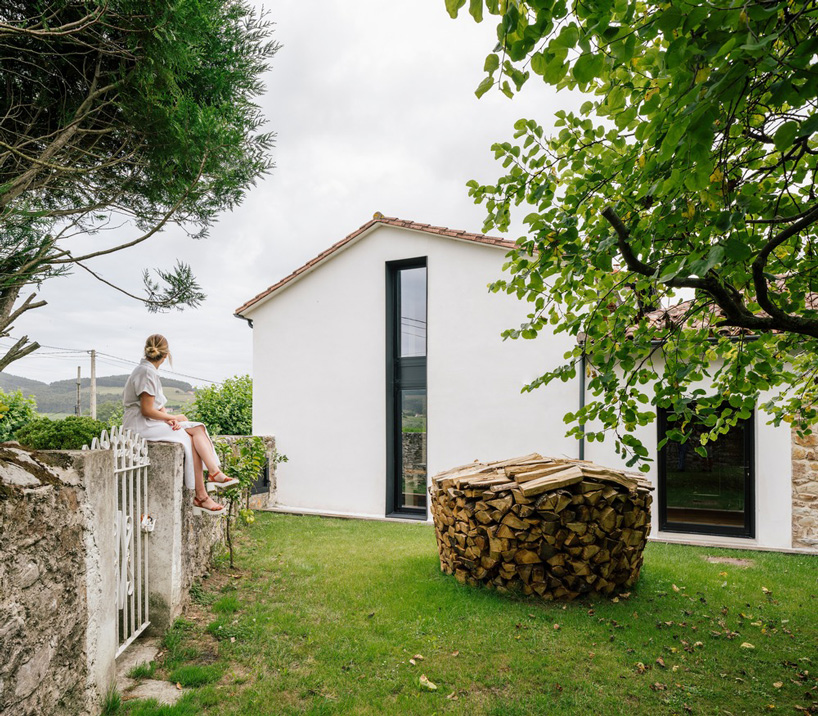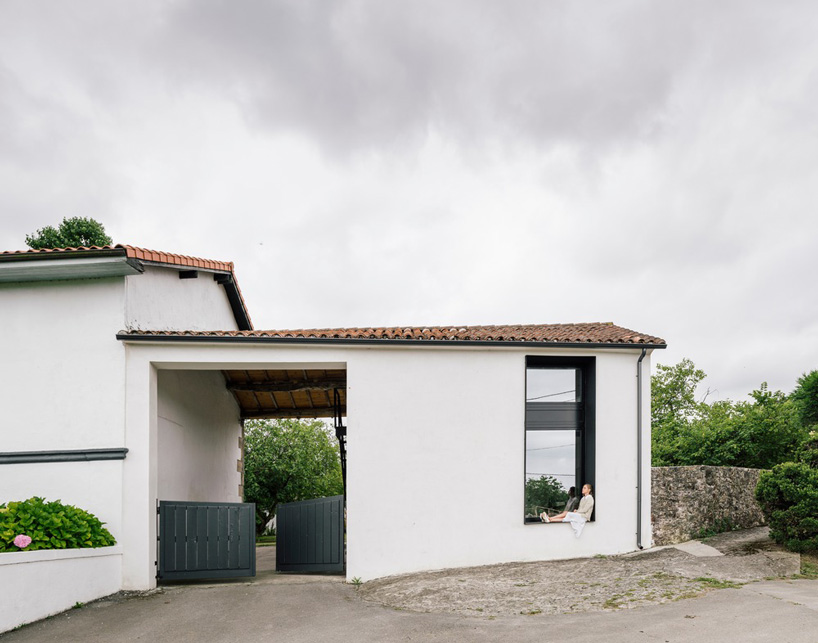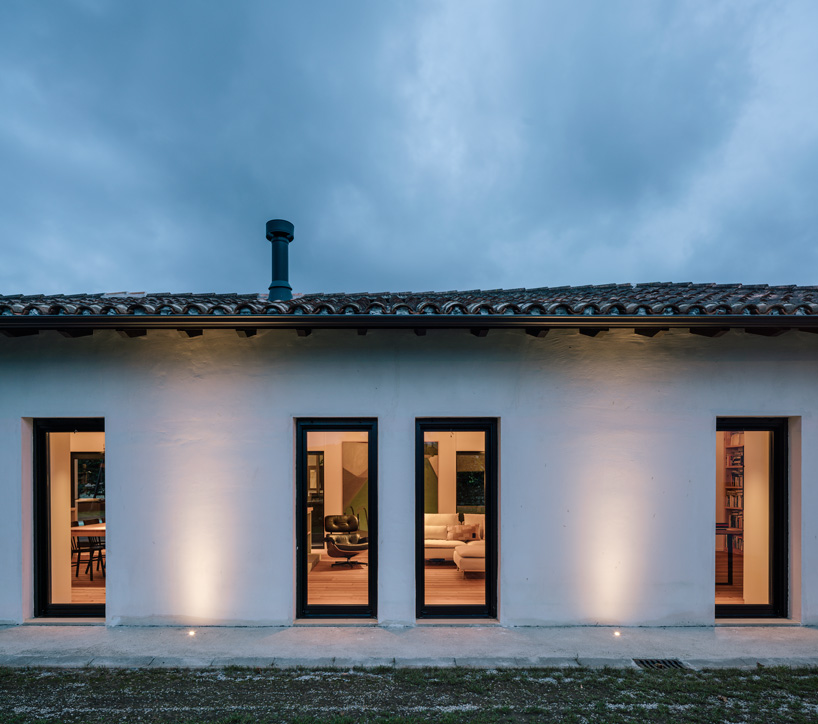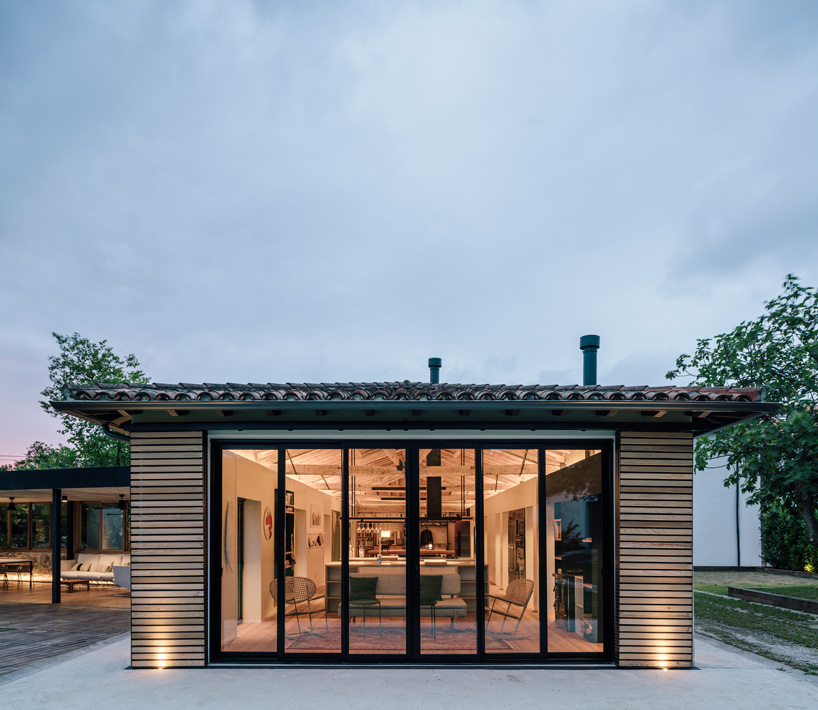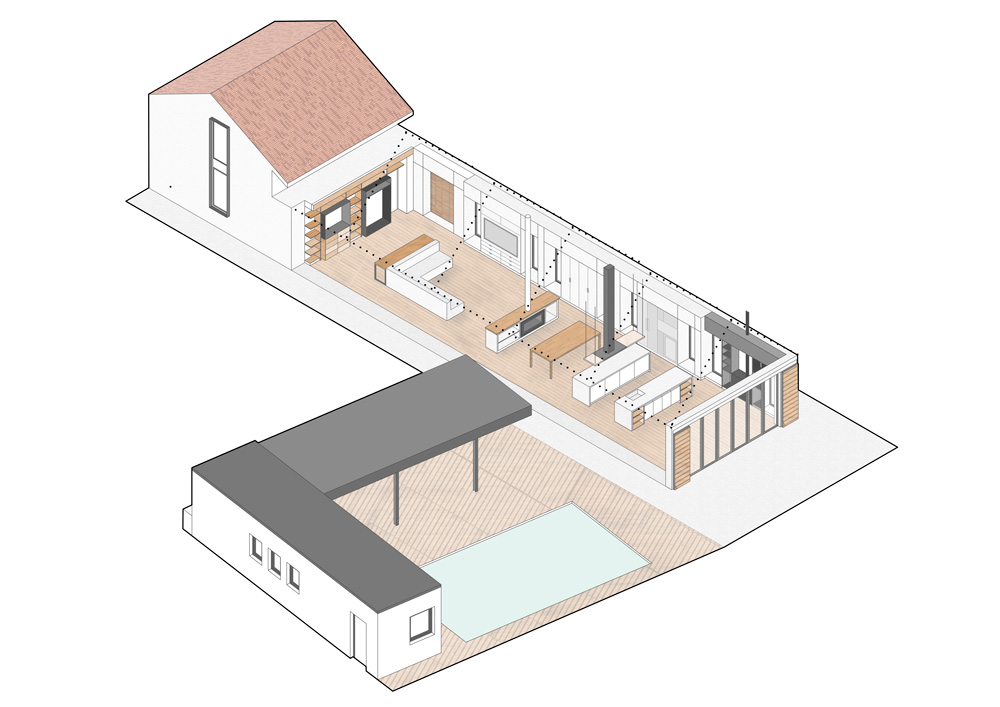 project info:
name: house in güemes
architect: zooco estudio
location: güemes, cantabria, spain
area: 310 m2
sofia lekka angelopoulou I designboom
mar 31, 2020