this modified tesla roadster has been designed to survive anything
los angeles-based concept artist bradbuilds presents the tesla roadster safari, an ideal form of transportation during an 'apocalypse breakout'. finished in matte black, the electric vehicle features essential modifications required for survival including a solar panel, heavy duty tires, and grill guards. rendered in a desert setting, the car can be seen with realistic dirt marks along its sides.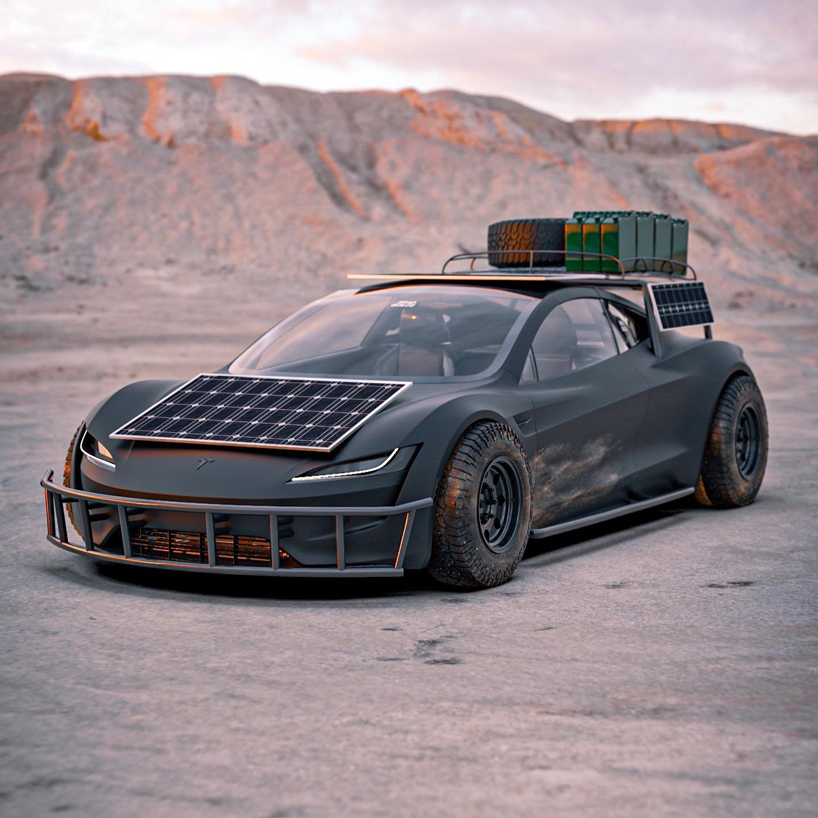 all images by bradbuilds
bradbuilds combines the aesthetic of a porsche 911 safari model with the tesla roadster in his renderings. designed to drive over terrains and survive desert environments, the concept car would have no issues running out of energy thanks to its four solar panels installed on the roof and front of the car. along with security modification of the steel grill guard, the car also has a steel roof rack for storing a spare tire and other necessities.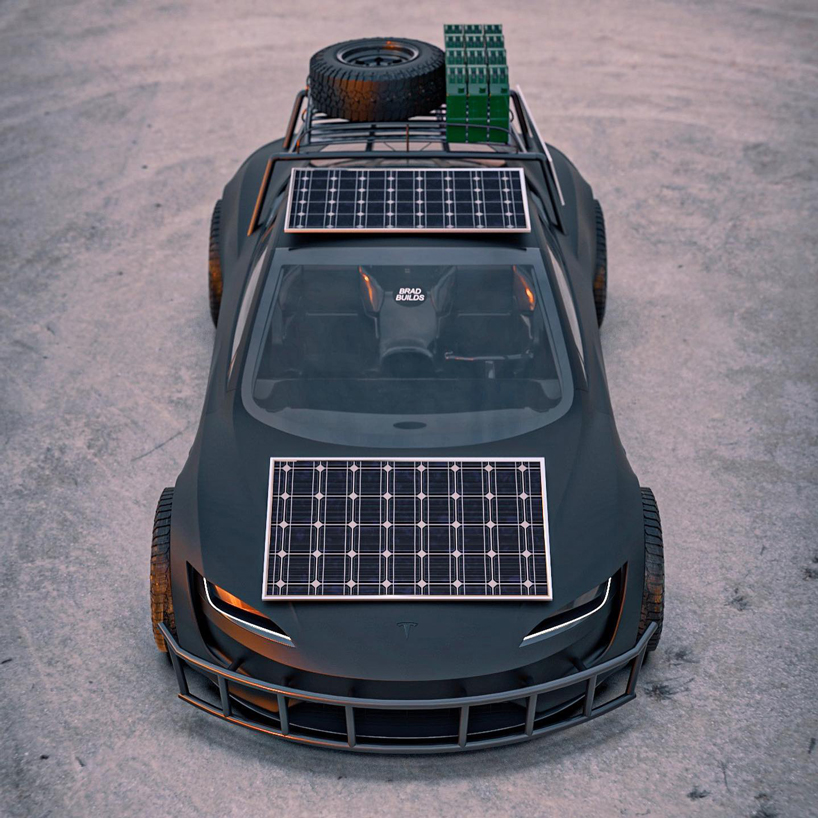 find more of bradbuilds renderings of other concept cars on his website.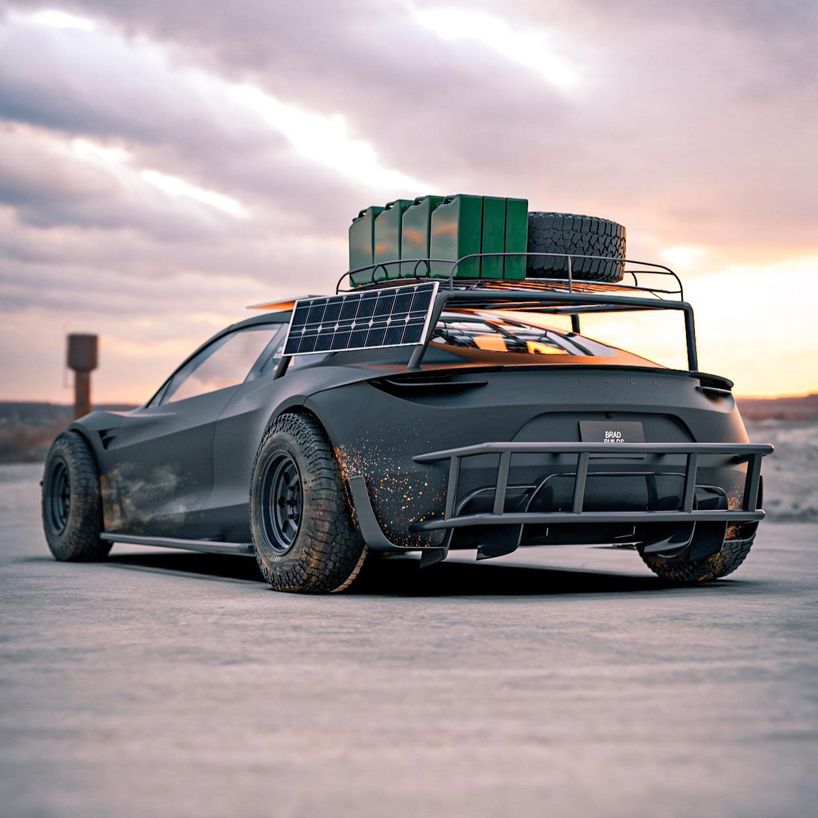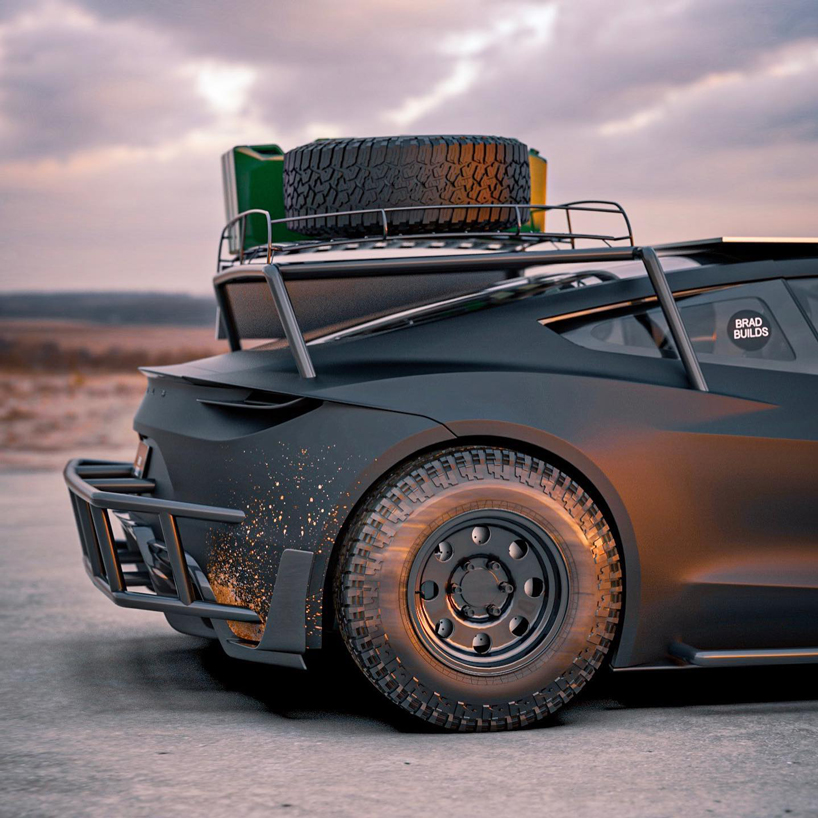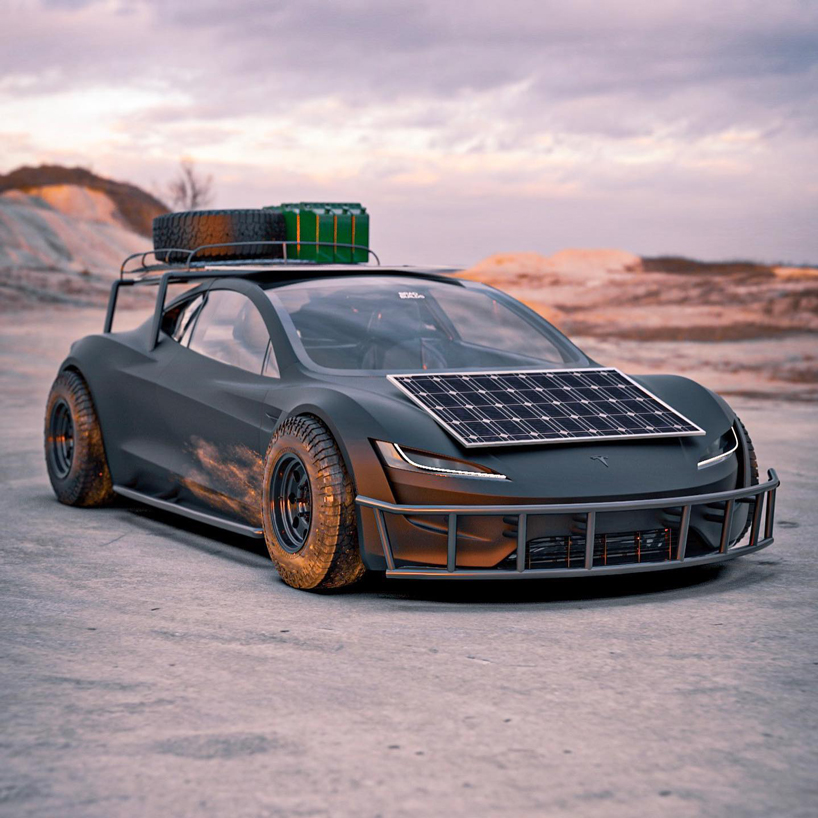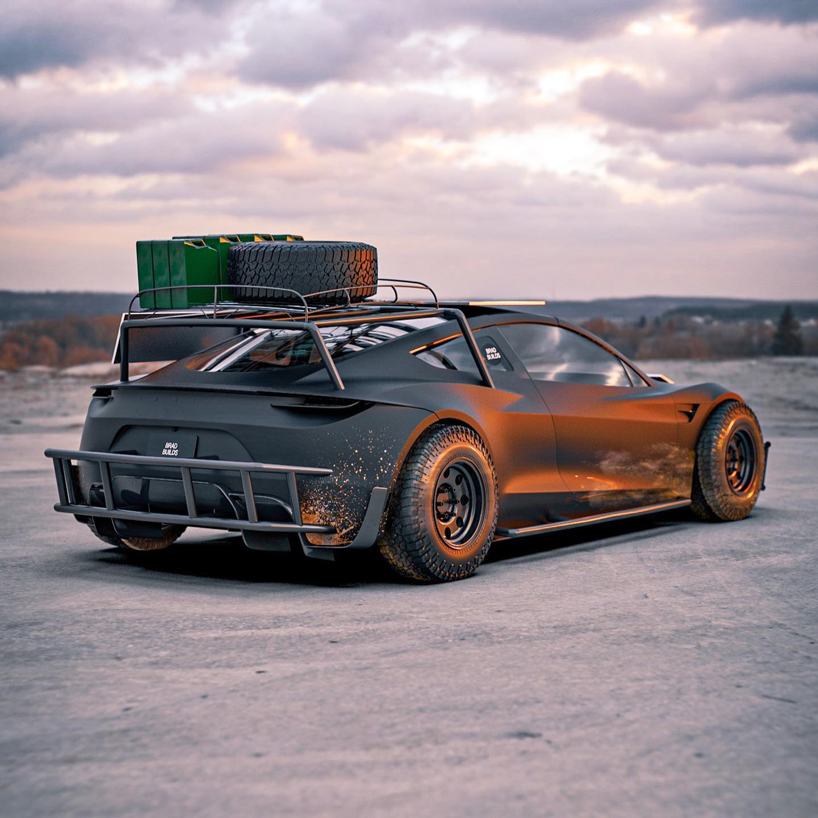 project info:
title: tesla roadster safari
concept designer: bradbuilds
car model: tesla roadster