nendo's stairway house leads into a light, plant-filled interior in tokyo
in a quiet residential area of tokyo, nendo has taken the humble staircase and supersized it to create the main feature of this striking new house. designed for two families, the aptly named 'stairway house' has been designed by the japanese studio to afford openness and connectivity, all the while maximizing the parameters of the site to create a contemporary home flooded with natural light.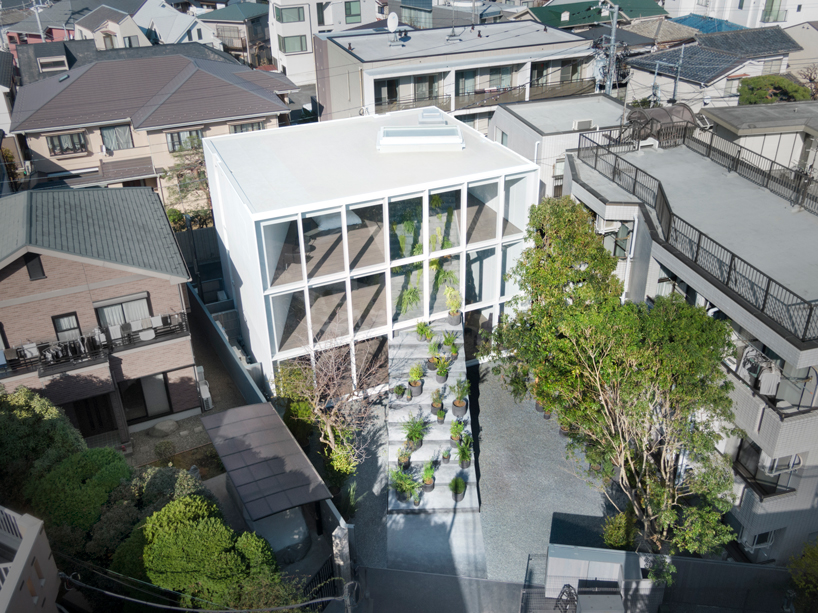 image © takumi ota (main images © daici ano)
the site of the stairway house is surrounded by other apartment buildings, therefore, when nendo approached the design they decided to offset the new volume to the north end of the plot. this allows for more space at the southern elevation, and with a largely glazed facade, brings natural light and ventilation deep into the plan. the glass frontage also lets residents connect with a garden area, helping to bring a little nature into the urban context.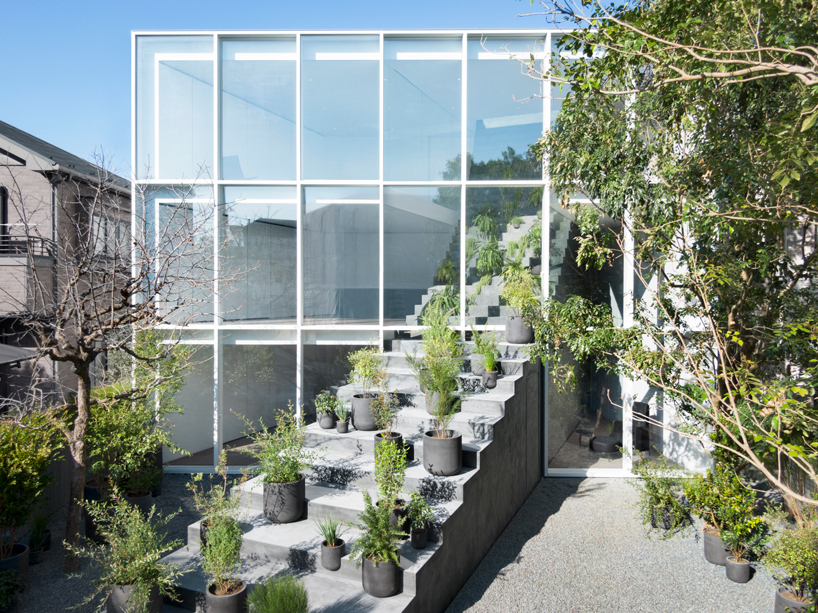 image © takumi ota
built for two families of different generations, the first floor program is designed for the older couple, while the upper floors provide space for the younger couple and their child. the first floor comprises a kitchen, living/dining room, bedroom, study room, bathroom, toilet and storage. additionally, nendo has also catered for the couple's eight cats by means of a cat room. the couple's feline friends are also allowed to roam in and out freely, keeping the mother company while she enjoys gardening.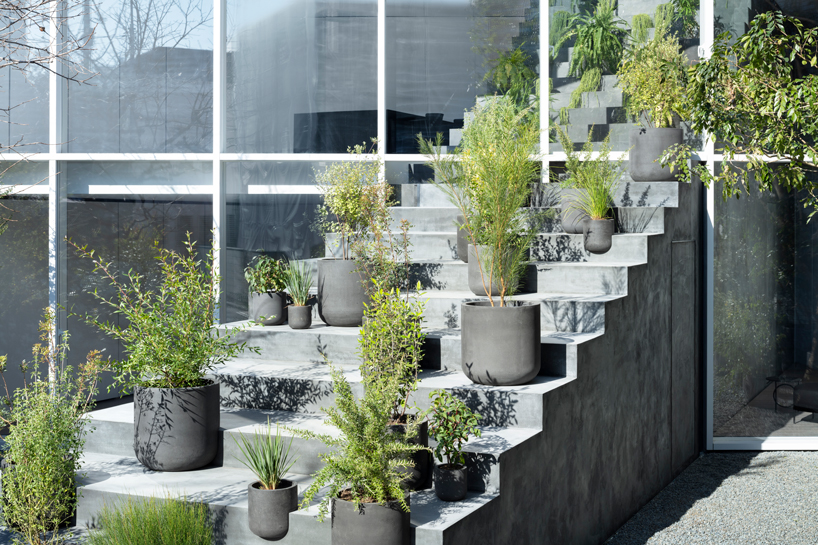 image © takumi ota
the 2nd and 3rd floors are home to the younger couple and their child. these levels contain a large open-plan kitchen, living and dining space, two bedrooms, a bathroom, study room, and several storage areas. to connect the two separate residences, nendo has carved a huge 'stairway-like' structure through the entire volume. penetrating across the three levels, the 'stairway' not only provides a connecting architectural element but also a place to house functions such as the bathrooms, storage and a staircase for actual use.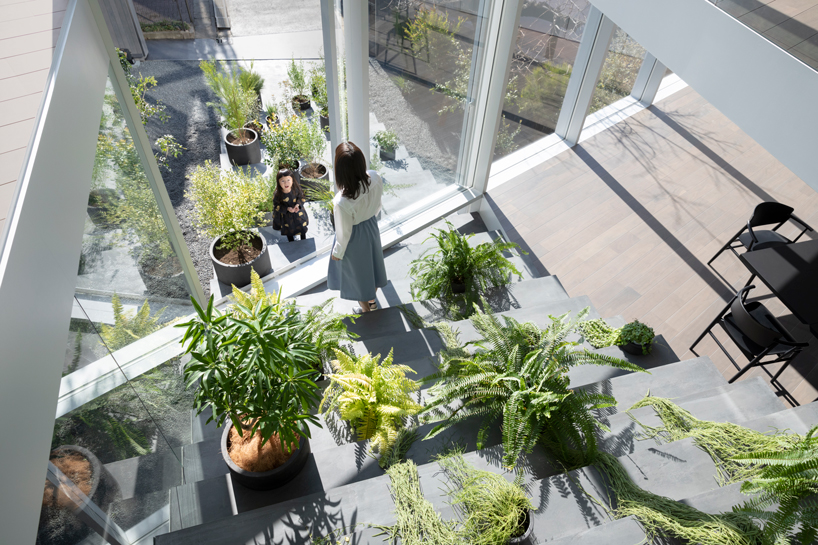 image © takumi ota
the upper part of the stairway appears as a semi-outdoor greenhouse with abundant greenery as well as a sun-soaked perch for the cats to enjoy climbing. in this way, the stairway and greenery gently fuse the upper and lower floors along a diagonal line, creating a space where all three generations can feel connected while also enjoying their own privacy. this structure also aims to expand further out into the surrounding city context – connecting the road that extends southward on the ground level, and out into sky through the rooflight.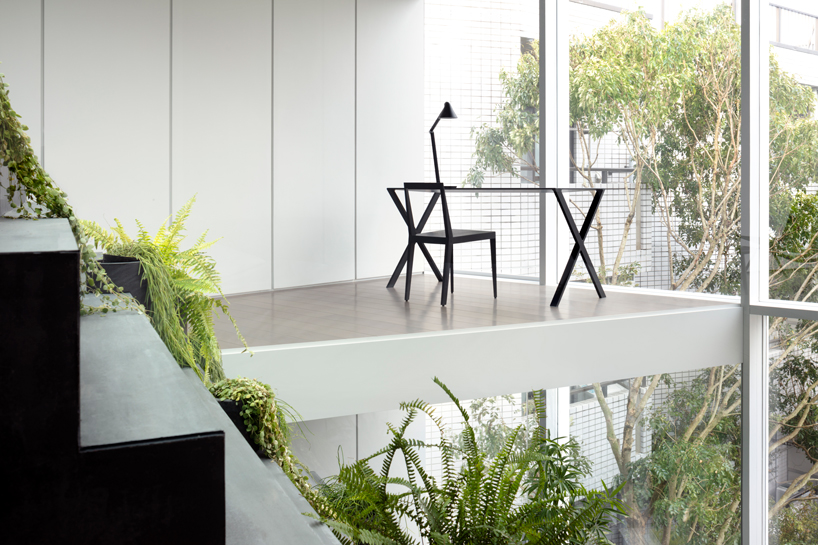 image © takumi ota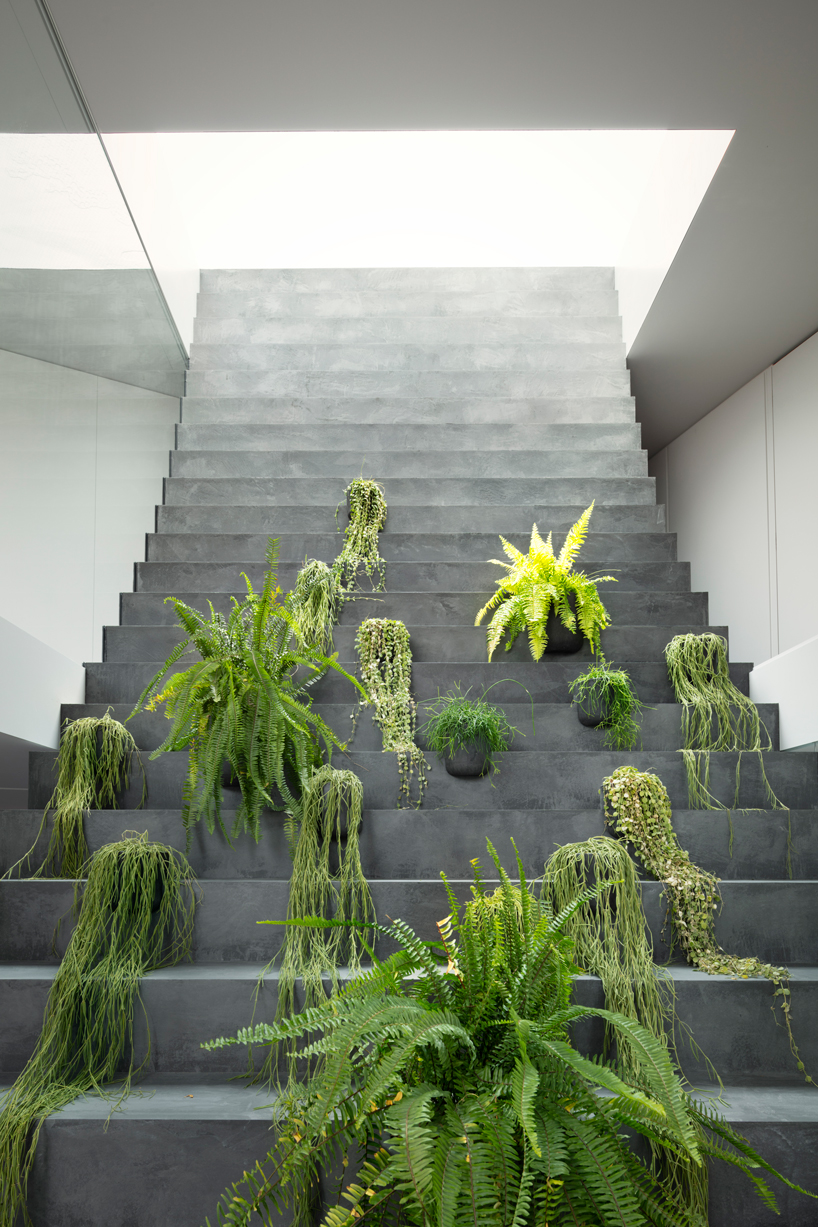 image © takumi ota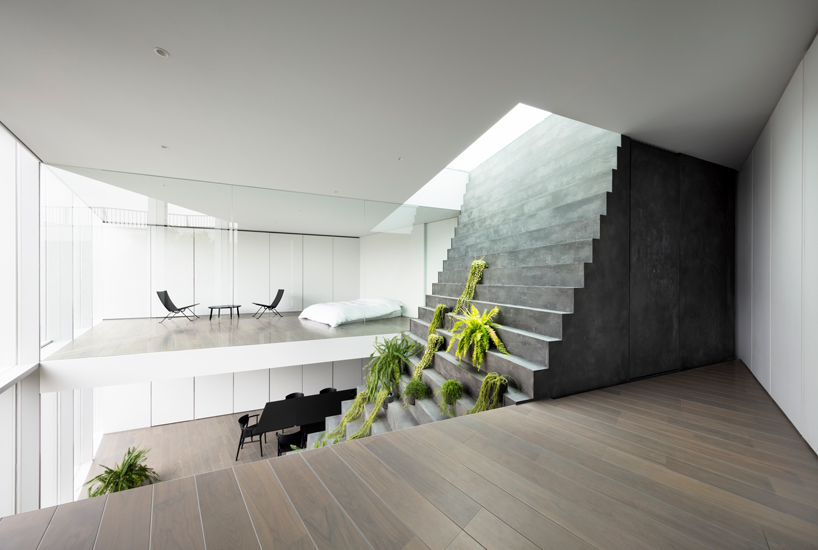 image © takumi ota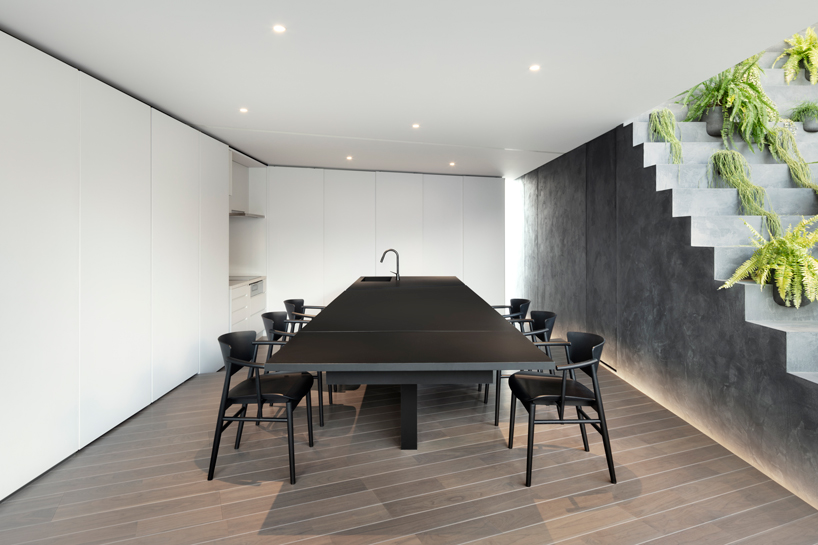 image © takumi ota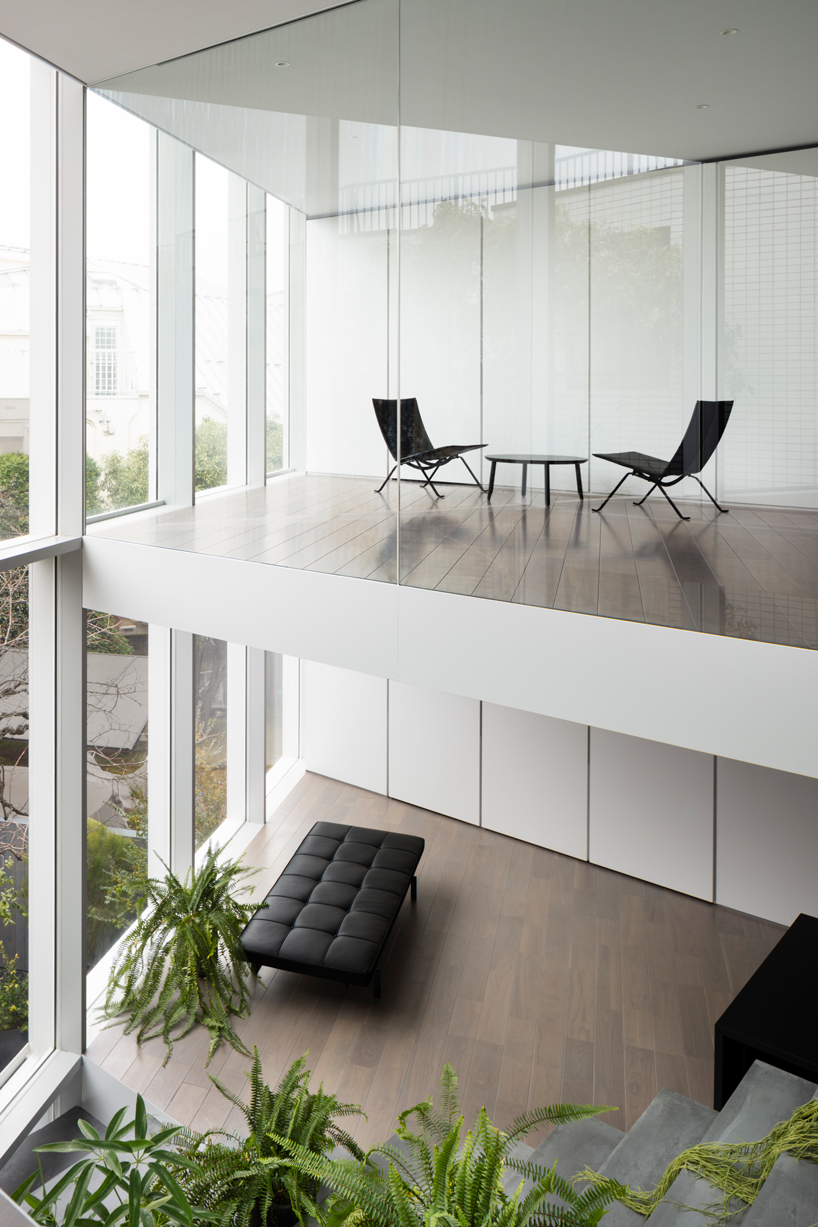 image © takumi ota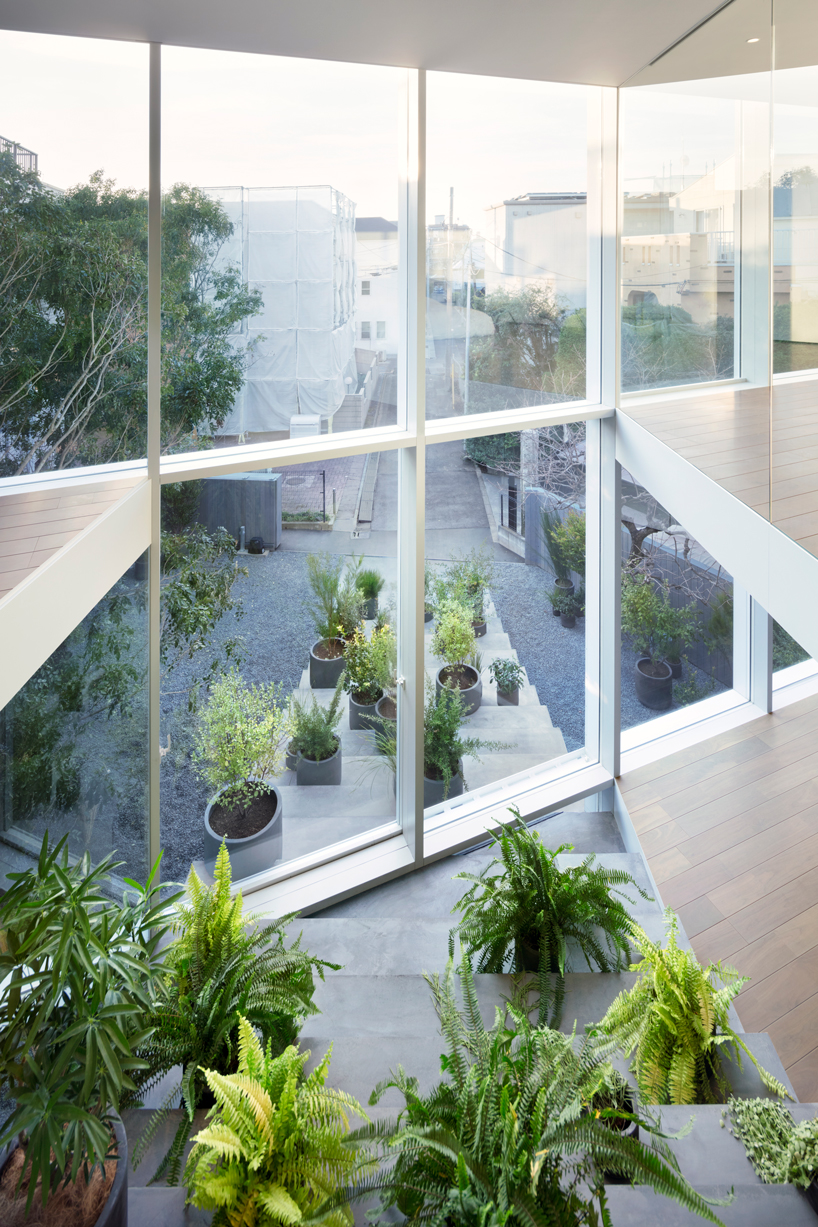 image © takumi ota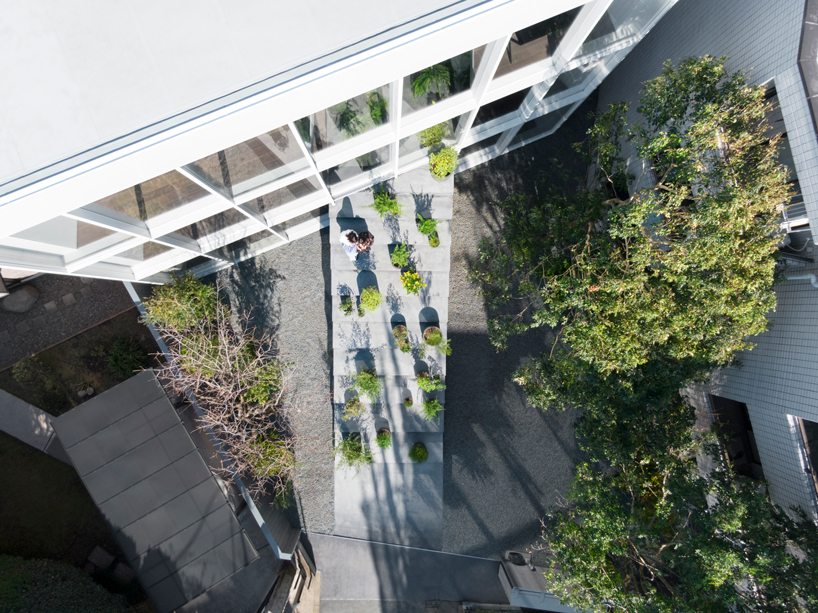 image © takumi ota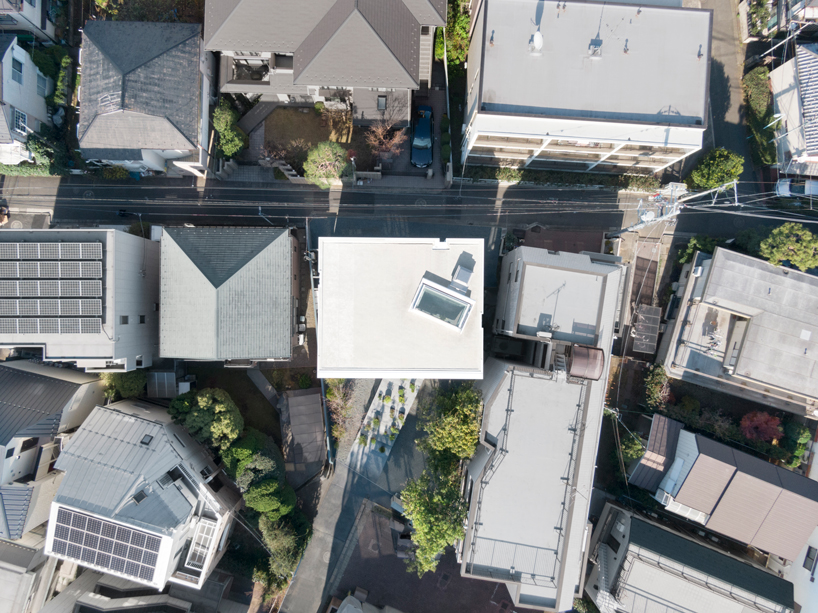 image © takumi ota
project info:
project name: stairway house
location: tokyo, japan
design: nendo
photography: takumi ota, daici ano