GHIDINI1961: a genesis of romance and the destination for luxury
beauty is not only in the eye of the beholder — it's in the effort the creator infuses into their work to craft a statement of splendor; it's in the design of every curve, the detail of every finish, the purpose of each element. at GHIDINI1961, each piece of furniture is planned with the intersection of ingenious design, superior material, and flawless execution.
this engineering process is aligned with elements of futurism and innovation that define the unique collaboration between the vision of its designers, and GHIDINI1961's unmatched ability to execute this visualization.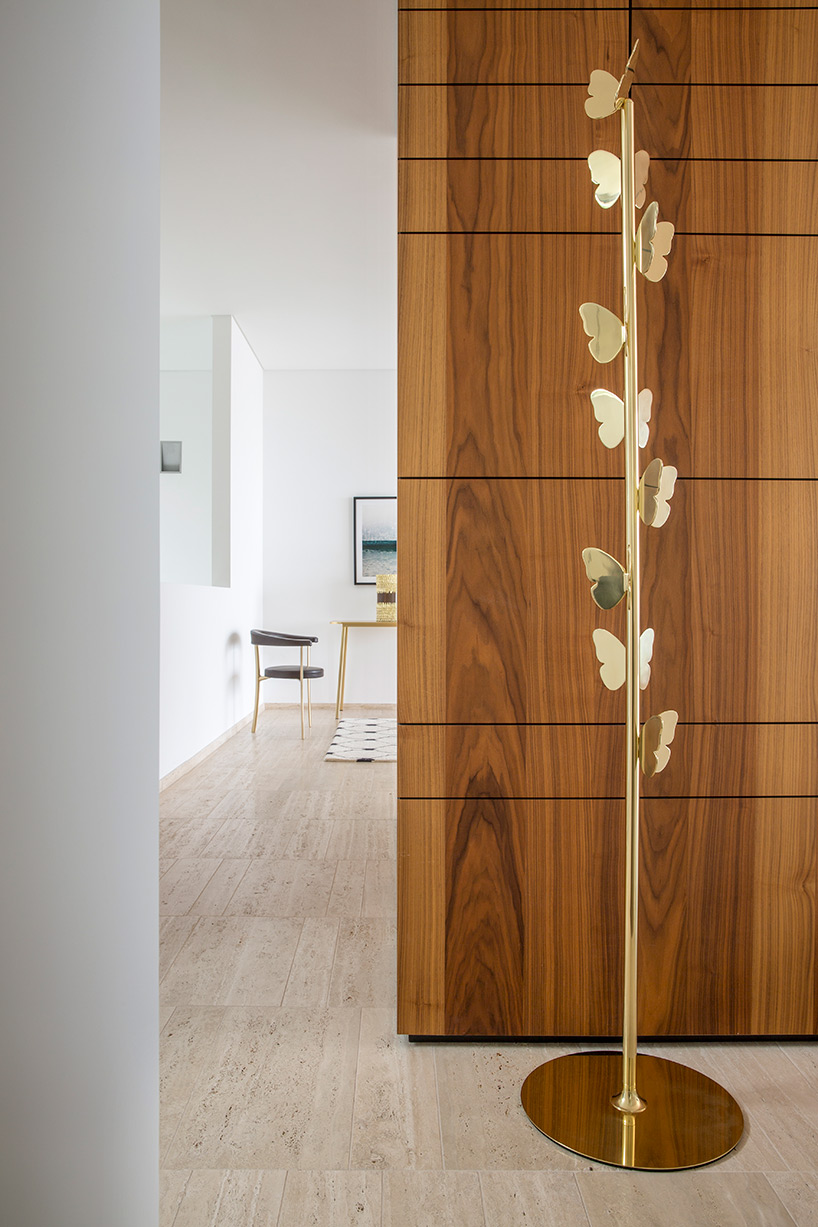 the butterfly coatrack designed by richard hutten
creating liveable art is a divinatory process. from the genesis of an idea to the manifestation of a spirited piece, the architecture of GHIDINI1961 furniture, art, and home accents is distinctive in every way. under the creative direction of stefano giovannoni and the entrepreneurial focus of roberto ghidini, this group of innovators added a contemporary twist to its collections, reviving the detailed taming of precious metals to develop an astounding assemblage of liveable art that fits into a modern and fast-paced lifestyle.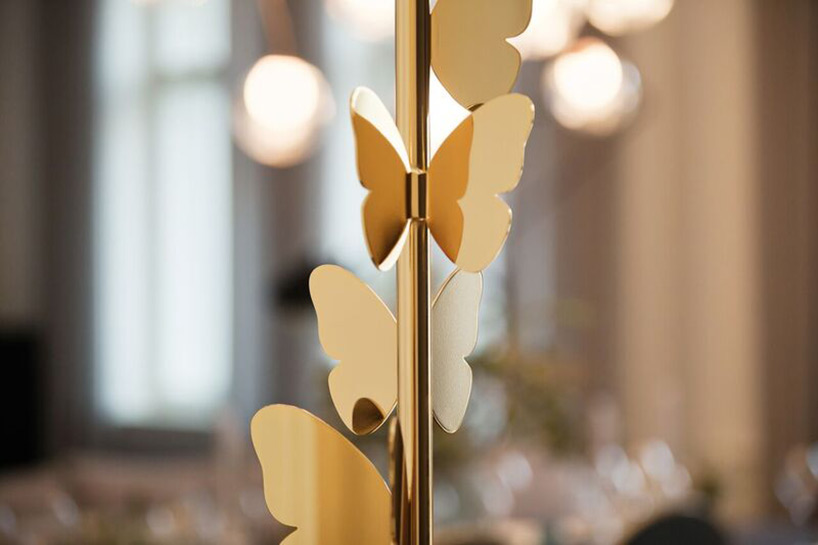 detail of the butterfly coatrack, both playful and elegant
braced by more than 50 years of dexterity and heritage, the production process takes place in-house and is reinforced by GHIDINI's obsession for detail. this careful attention to each element spans from the idea to the end product, passing through various processing stages – from pressure die casting to lost wax and gravity casting, from machining to drilling, from satin-finishing to sand-blasting and polishing.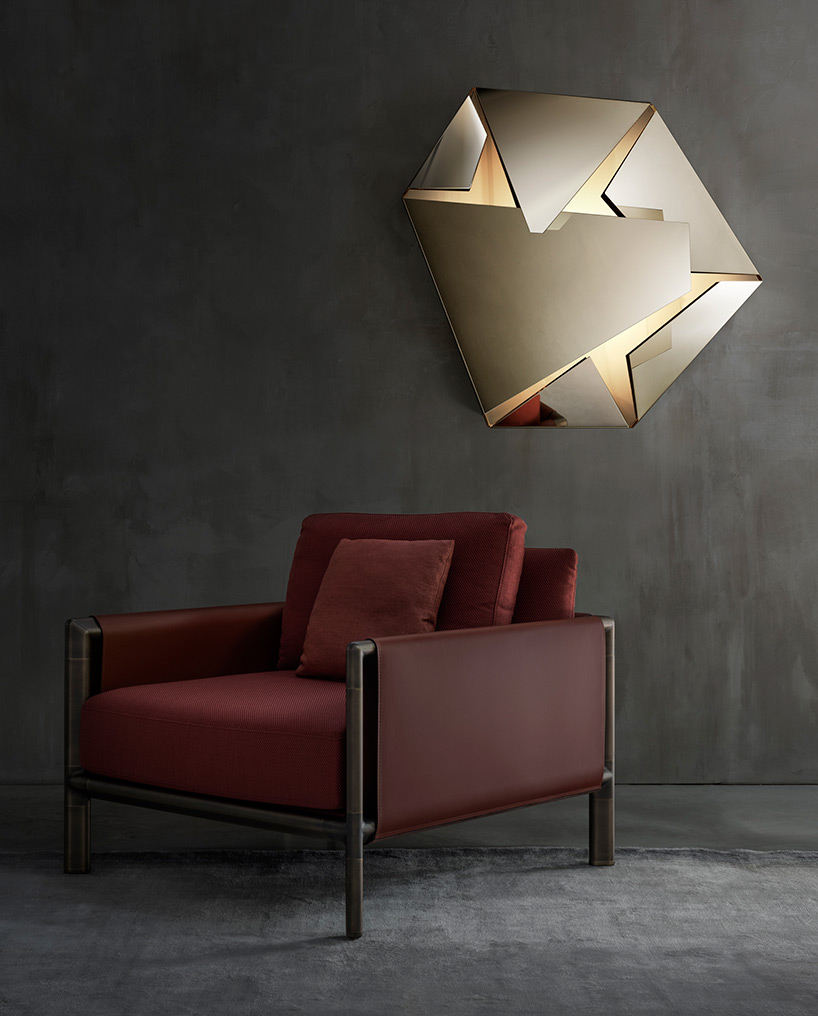 the kaleidos lamp designed by campana brothers, with the frame armchair designed by stefano giovannoni
this highly technical production cycle — combined with superior italian craftsmanship, state of the art technology, and utmost care for material — creates cross-generational pieces that not only accentuate living and working spaces, but also inject an eternal romance between timeless design and superior implementation.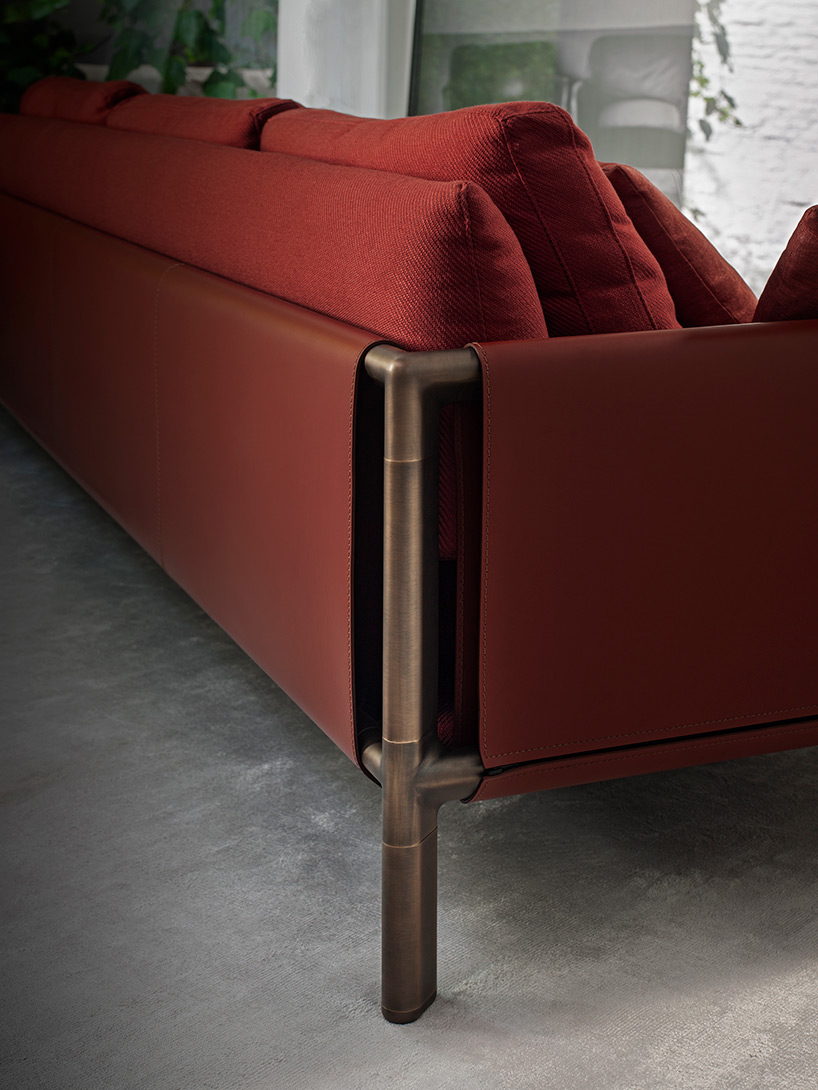 detail of the frame sofa designed by stefano giovannoni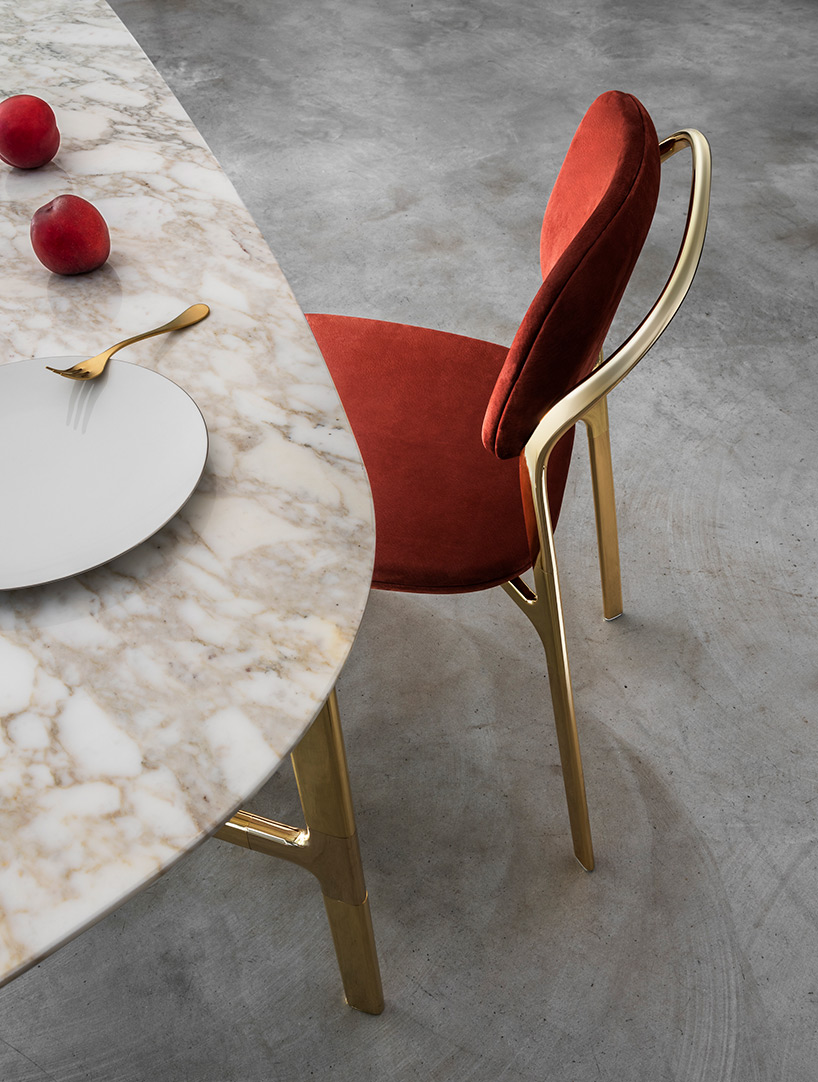 the coast table and chair designed by branch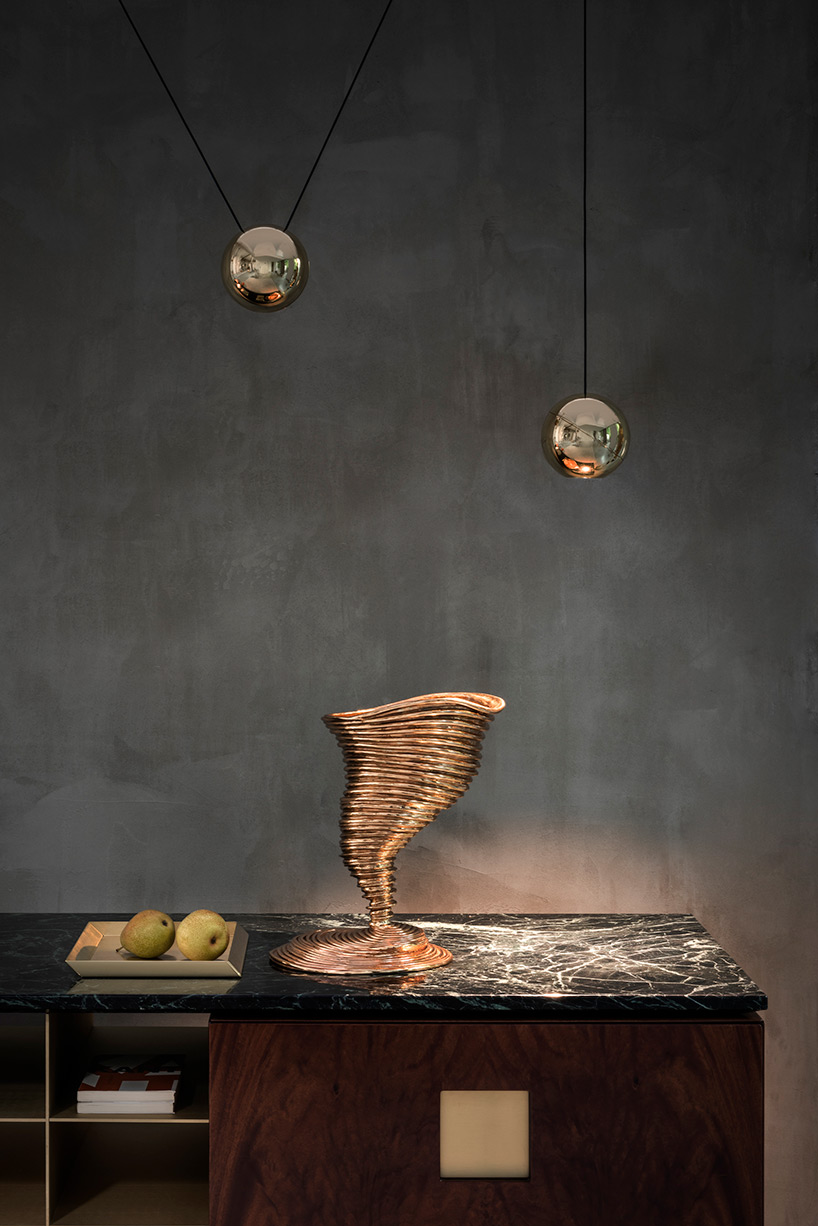 the tornado vase designed by the campana brothers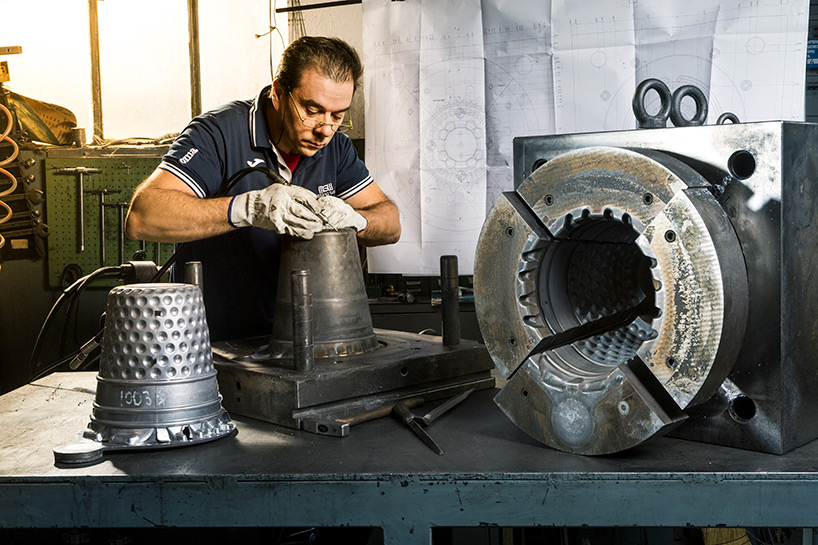 the production process takes place in-house and is reinforced by GHIDINI's obsession for detail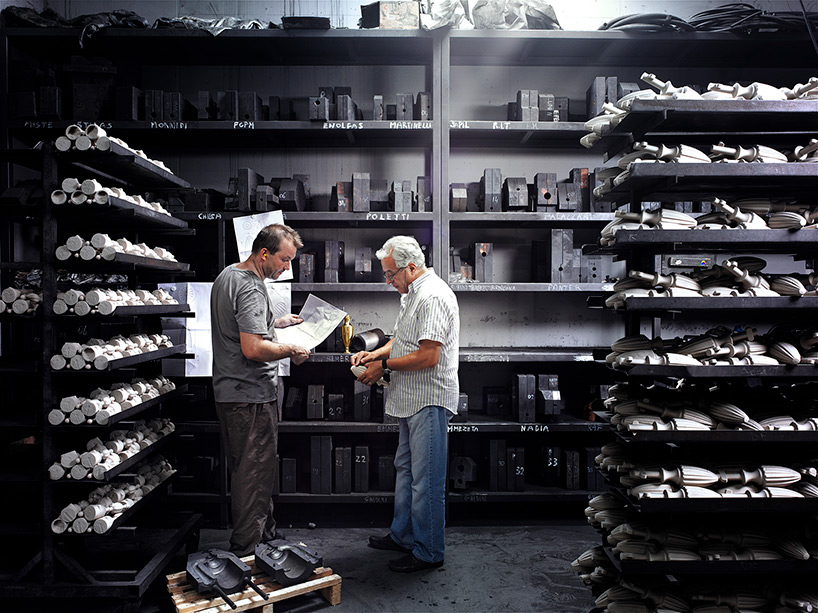 a careful attention to detail spans from the idea to the end product, passing through various processing stages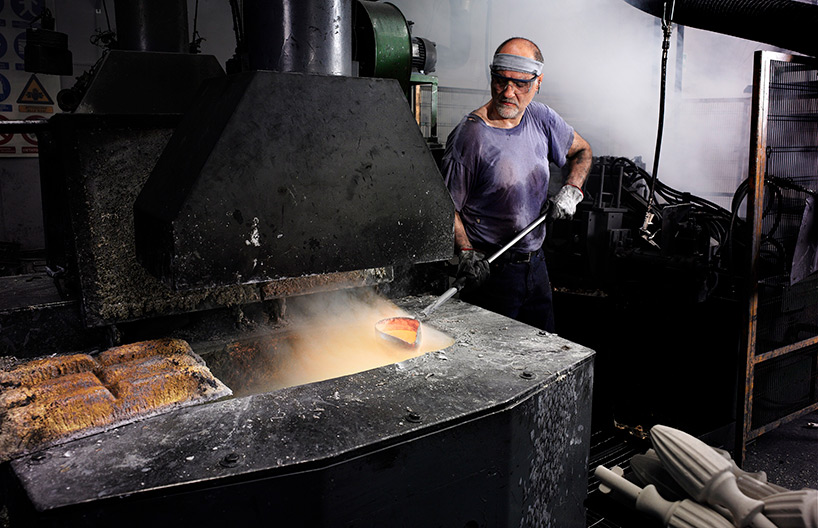 GHIDINI1961 embodies superior italian craftsmanship, state of the art technology, and utmost care for material
nina azzarello I designboom
mar 31, 2020