Boris Johnson says he wants to 'end rough sleeping' for good as he unveils homelessness plan – live news
When Boris Johnson signed the Brexit withdrawal agreement with the EU, he endorsed the non-binding political declaration on the future relationship that was published alongside the withdrawal agreement. That document (pdf) said "the future relationship must ensure open and fair competition, encompassing robust commitments to ensure a level playing field". But Downing Street has recently made it clear that it does not view these commitments as absolute, and this is reflected in some of the briefing ahead of this morning's announcement.
Here is an extract from Gordon Rayner's preview story in the Telegraph (paywall).
A senior Conservative source said: "The prime minister's mandate was derived from the manifesto, which was published after the agreement of the political declaration and is very clear about the Government's intention, which is to get a Canada-style trade agreement and take back control of our borders, laws and money."

Earlier this month, Mr Johnson said "early progress" on agreements over financial services and personal data protection would be "a test of the constructive nature of the negotiating process".

But pledges in the political declaration to reach an agreement on financial services by June 2020, and on data by the end of December, were dropped by Brussels when the EU's negotiating mandate was published.

Government sources said that meant Mr Johnson was fully entitled to ignore elements of the political declaration. Britain will refuse to sign up to EU rules on state aid, and will not build any infrastructure to deal with customs declarations on goods crossing from the mainland to Northern Ireland despite EU demands that they must exist.
David Allen Green, the Financial Times' legal commentator, has posted a Twitter thread on whether it matters if the government disregards the non-binding political declaration. It starts here.
And here is one of his conclusions.
Peter Foster, the Telegraph's Europe editor, has also posted a Twitter thread on this issue. It starts here.
There will be four statements in the Commons today.
I will be focusing on the Brexit one.
Sadiq Khan, the Labour mayor of London, has said the government is "all talk and very little action" when dealing with rough sleeping. In a statement responding to Boris Johnson's announcement (see 9.21am), Khan said:
In London we have been helping record numbers of rough sleepers by doubling our budget since I became Mayor. Although we have been successful in ensuring more than 90% of those we help don't return to the streets there is an ever increasing pipeline of new rough sleepers. We need to deal with the causes and stop people becoming rough sleepers in the first place.

We already have a rough sleeping plan of action for London which sets out how to end rough sleeping and the investment required. We sent this to the government last year – yet they have failed to respond. Instead of wasting time and money with an unnecessary review, the government should look much closer at the impact that a decade of austerity has had, not just here in London but around the country.

If Ministers were serious about ending the blight of rough sleeping, they would reverse their punishing austerity and benefit cuts and invest in more genuinely affordable homes – which would reduce the number of people being forced out on to our streets.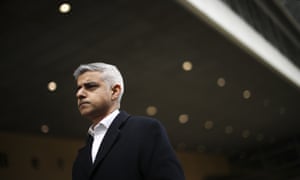 Good morning. We have got two major news announcements coming this morning – the court of appeal decision on the Heathrow third runway, which could kill off the scheme given that Boris Johnson has reportedly decided not to appeal to the supreme court if the proposal is ruled illegal, and the UK's negotiating mandate for the post-Brexit trade talks with the EU – but first we are getting rough sleeping figures for England being published.
As my colleague Robert Booth reports, the credibility of the official figures is being questioned following BBC research showing that the true level of rough sleeping seems to be five times higher than the government statistics imply.
The publication of the new figures coincides with Boris Johnson announcing a major initiative in this area. Johnson, who is visting a homelessness charity this morning, has said that he wants to end rough sleeping within this parliament (ie, by the end of 2024). In a statement issued overnight he said:
It is simply unacceptable that we still have so many people sleeping on the streets, and I am absolutely determined to end rough sleeping once and for all.

Today I've announced extra funding to help thousands more people get off the streets, and I have appointed Dame Louise Casey as an adviser to undertake an urgent review into the causes of rough sleeping and provide expert advice on vital next steps.

We must tackle the scourge of rough sleeping urgently, and I will not stop until the thousands of people in this situation are helped off the streets and their lives have been rebuilt.
A press release with more details says the government is allocating an extra £236m to address the problem. As well as appointing Casey, who "will provide the government with advice on additional action required to end rough sleeping within this parliament", the government says the extra money will go "towards offering Housing First style 'move on' accommodation for up to 6,000 rough sleepers and those at immediate risk of rough sleeping". Housing First is a strategy for tackling rough sleeping pioneered in Finland which is rated by the experts in this area.
Here is the agenda for the day.
9.30am: Annual rough sleeping figures for England are published.
9.30am: Quarterly migration figures are published.
9.30am: Michael Gove, the Cabinet Office minister, takes questions in the Commons.
10am: The court of appeal will rule on legal challenge against the plan for a third runway at Heathrow.
After 11.15am: Gove is expected to make a statement to MPs about the government's negotiating mandate for the post-Brexit trade talks with the EU.
At some point today Liz Truss, the international trade secretary, is meeting the US trade representative Robert Lighthizer.
As usual, I will be covering breaking political news as it happens, as well as bringing you the best reaction, comment and analysis from the web. I plan to post a summary when I wrap up.
You can read all the latest Guardian politics articles here. Here is the Politico Europe roundup of this morning's political news. And here is the PoliticsHome list of today's top 10 must-reads.
If you want to follow me or contact me on Twitter, I'm on @AndrewSparrow.
I try to monitor the comments below the line (BTL) but it is impossible to read them all. If you have a direct question, do include "Andrew" in it somewhere and I'm more likely to find it. I do try to answer questions, and if they are of general interest, I will post the question and reply above the line (ATL), although I can't promise to do this for everyone.
If you want to attract my attention quickly, it is probably better to use Twitter.