carl fredrik svenstedt adds cellar clad in curving solid stone to delas frères winery in france
carl fredrik svenstedt architect has renovated an existing manor house of the delas frères winery in tain l'hermitage, france, and extended it with a new wine cellar and shop, clad in a curving solid stone façade. the existing building has been restored to receive guests, while the new construction offers space for maturing select wines. seen from the house, the chai takes the form of an undulating garden wall, which is topped with a belvedere that offers views of the famous hermitage slopes.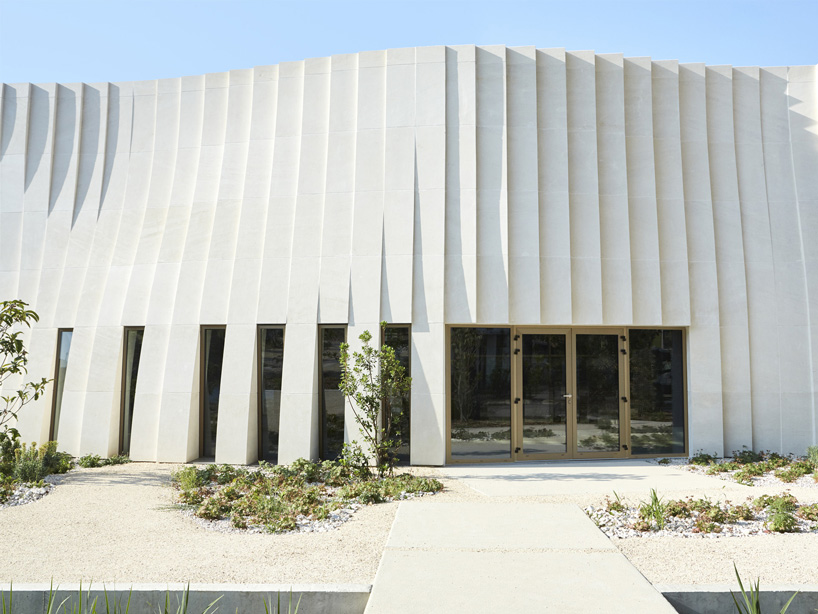 carl fredrik svenstedt architect
in renovating and extending the maison delas frères, paris-based carl fredrik svenstedt architect built on the double identity of the house and its luxuriant garden, and the winery and it's courtyard for the harvest. the project, which sits at the heart of the village, at the foot of the hermitage slopes, comprises the restored reception house, and a newly-built wine chai and shop. the cellar is clad in an undulating, eighty-meters-long and seven-meters-high wall in solid stone, which was carved by a robot and then post-tensioned to the foundations using stainless steel cables. the full fabrication sequence of the blocks for the curved wall can be seen in the video below:
[embedded content]
ramps inside the winery allow visitors to follow the wine making process while ascending along the curving, solid stone walls. the choice of stone has been made both because it relates to the surrounding location, and also because the porous texture of the walls offers ideal conditions for the wine. the shop has been built as a linear space behind shading, staggered stone pillars, forming the opposing garden wall.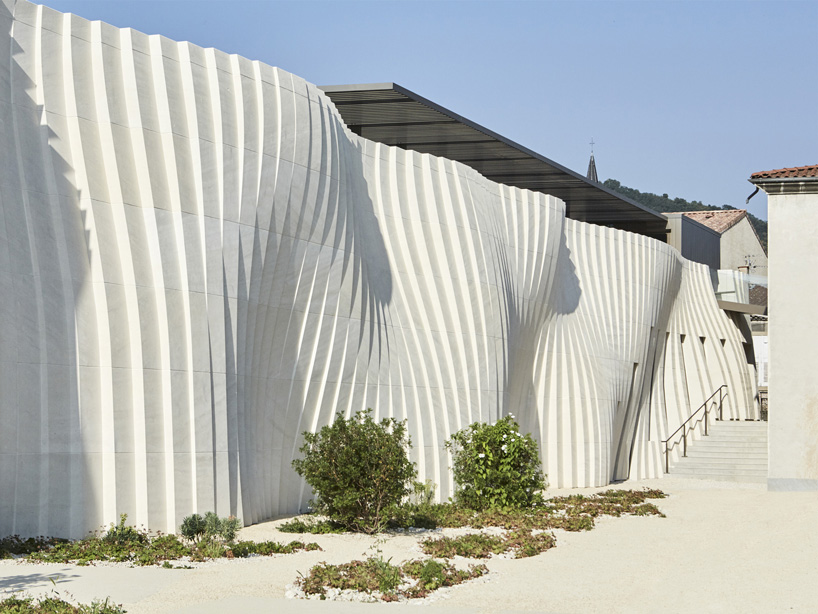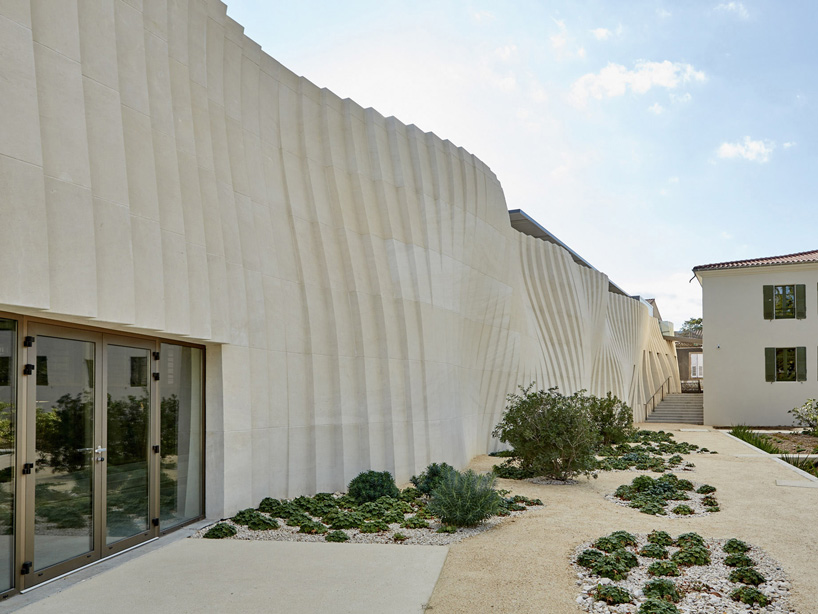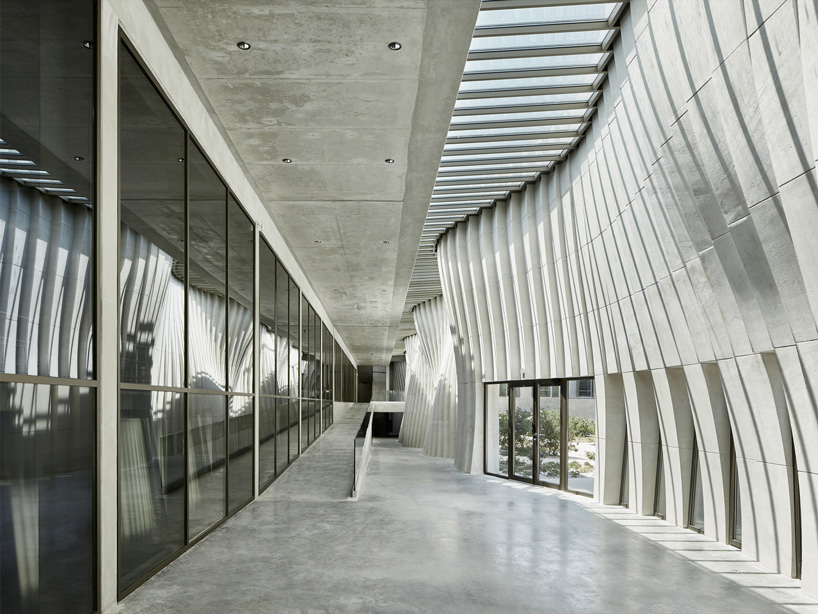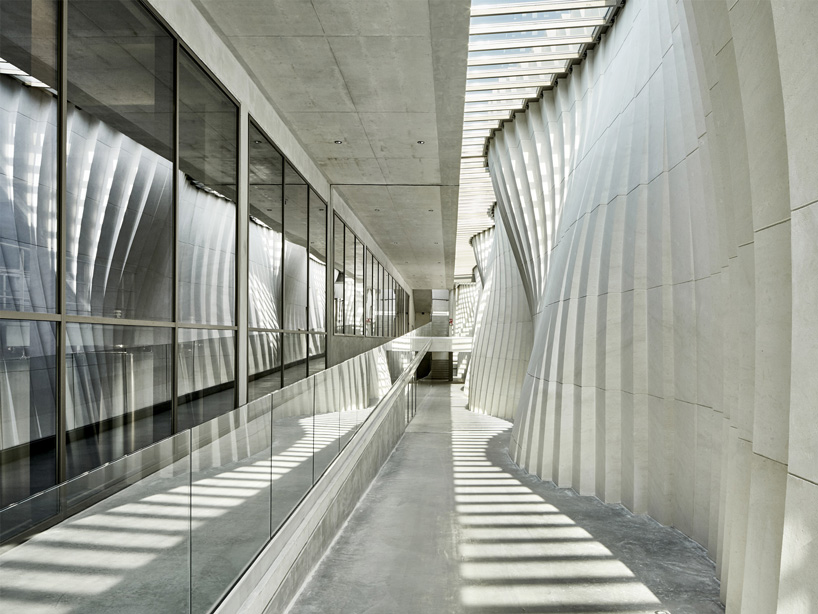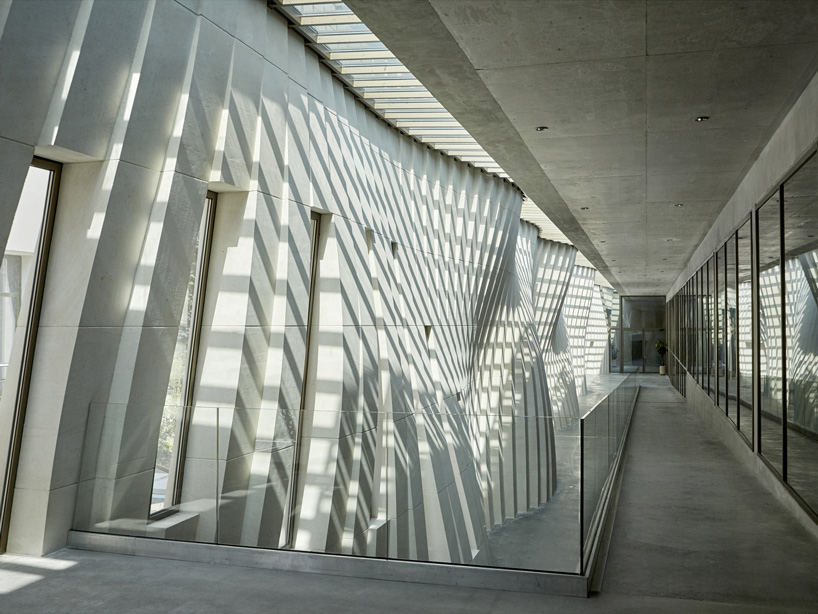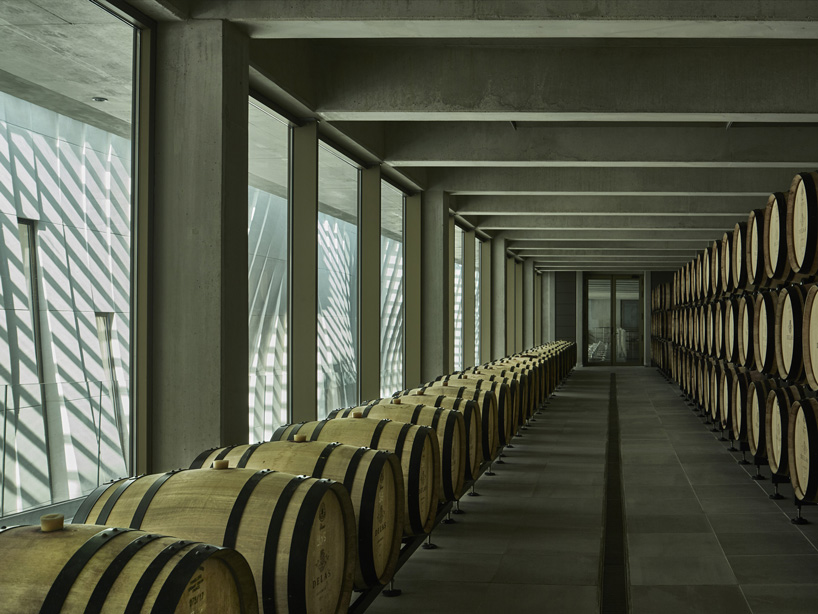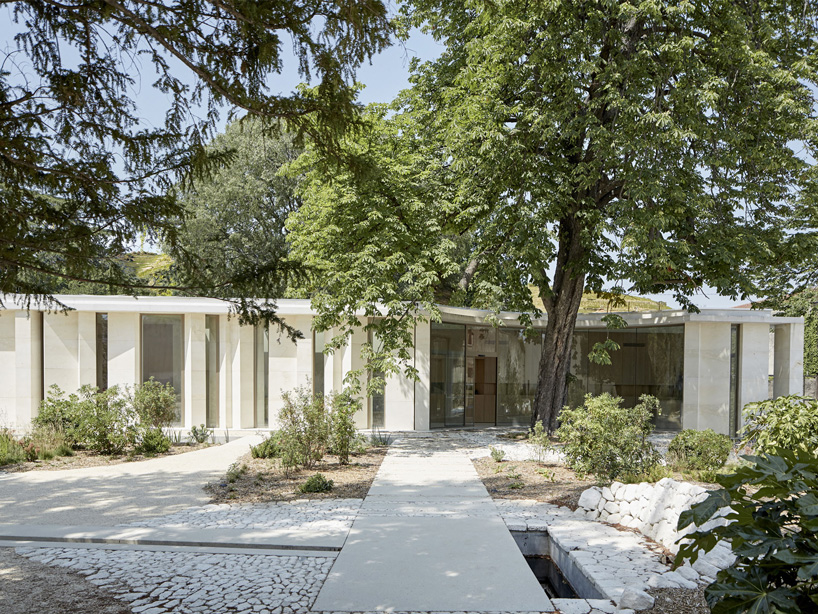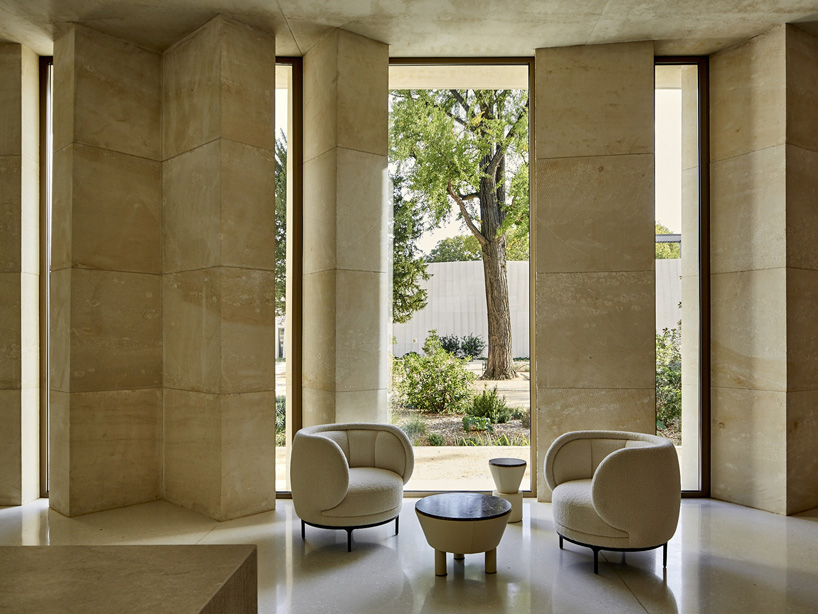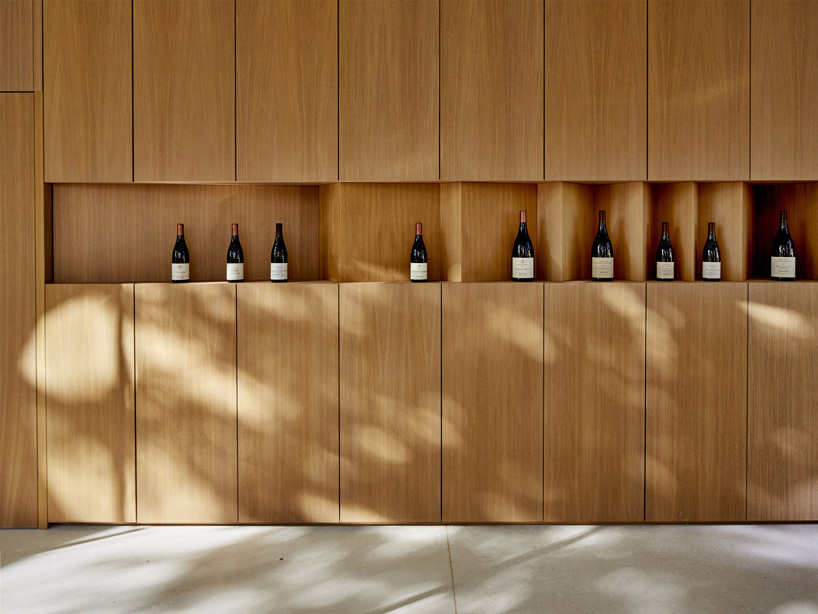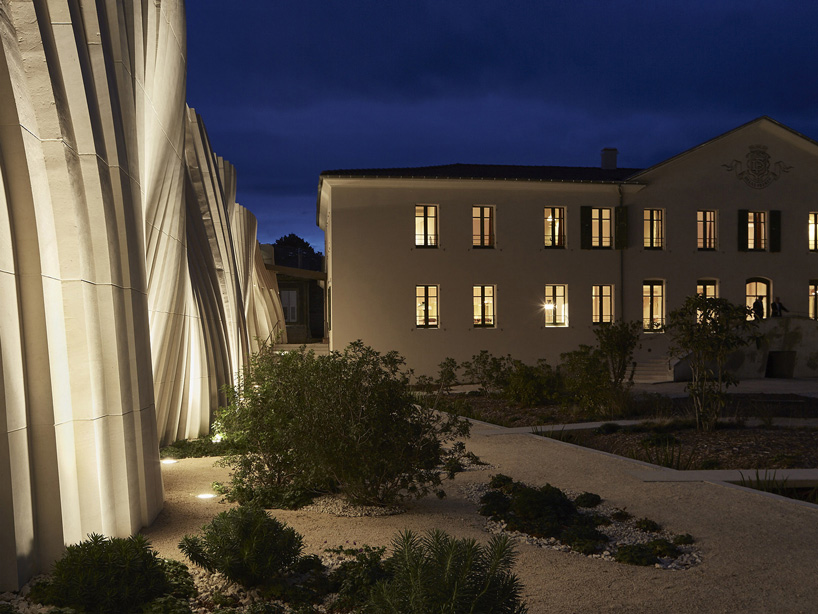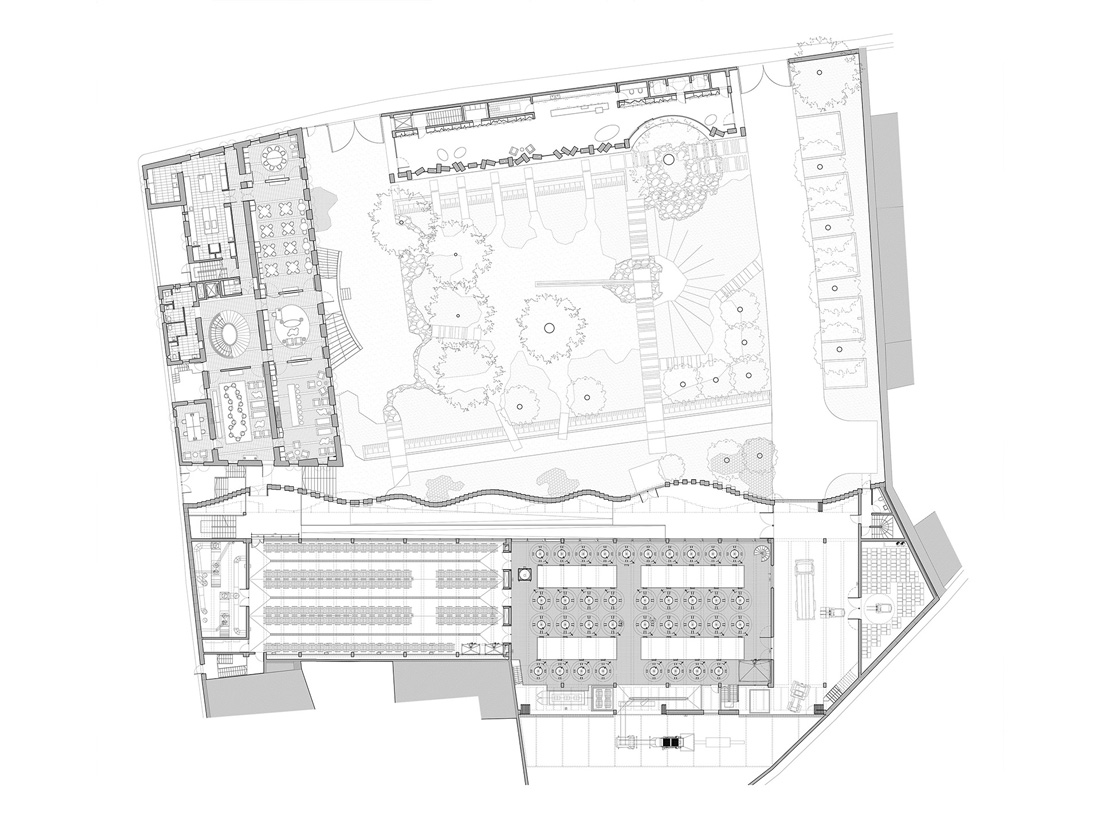 project info:
name: delas frères winery
architect: carl fredrik svenstedt architect
program: winery and reception house
location: tain l'hermitage, france
client: deutz champagne delas frères
team: carl fredrik svenstedt, sébastien tabourin, boris lefevre, monica monosilio, thomas dauphant, caroline leveque, estelle bethon, alice bertin, agathe prouteau
engineer: beccamel mallard
surface: 3880 m²
sofia lekka angelopoulou I designboom
feb 14, 2020