atelier tekuto + amami design firm build beachfront origami-like concrete villas in japan
denpaku the beachfront mijora by atelier tekuto and amami design firm is a complex of thirteen villas in the amami archipelago, japan, located on two separate plots of land. topped with a modern interpretation of amamian traditional wood roof, the origami-like concrete constructions are connected to the natural surroundings through large floor-to-ceiling windows (the largest size possible to ship to amami). the villas have been designed to accommodate the request for more luxury lodging facilities in the island, while future plans include the construction of an intimate outdoor gathering space, mijora plaza, among them to offer a place where guests and locals can come together and interact.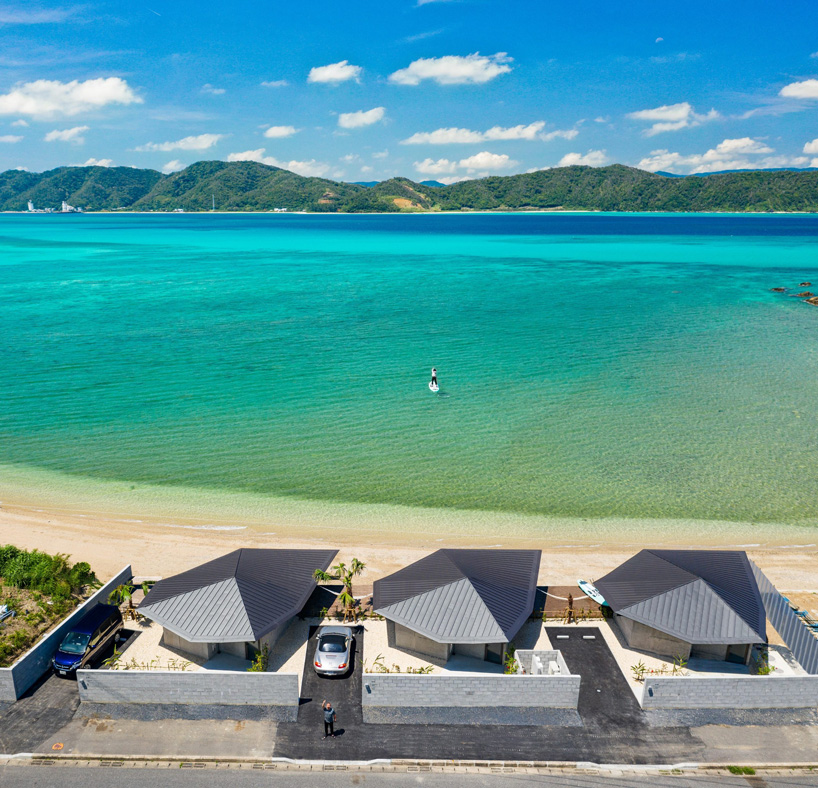 all images courtesy of atelier tekuto
denpaku the beachfront mijora is part of denpaku (伝泊), a brand of tourist accommodations conceived by atelier tekuto 's principal, yasuhiro 'hiro' yamashita, which aims to pass down traditional / legendary architecture, villages and culture to future generations. the initial idea was first conceived when yamashita was hired to design a resort hotel in his home island, amami oshima. as he started to visit the subtropical island more frequently, he noticed that there was an increasing number of abandoned houses, and local government officials and residents came to him for advice. in order to make use of the vacant buildings, he restored and converted them into lodging facilities by stripping down later additions, bringing them back to the original state as much as possible. thus, in 2016, the first two denpaku inns opened in the northern part of amami oshima.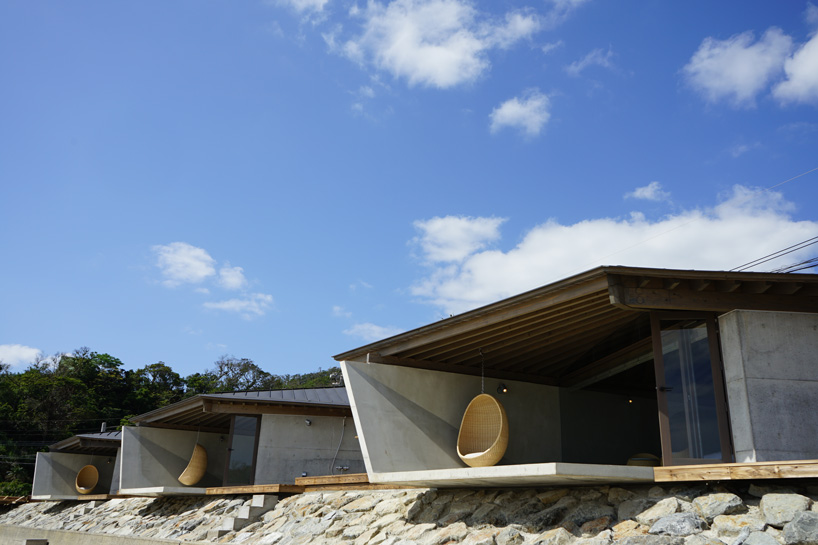 the thirteen villas of denpaku the beachfront mijora ,designed by yamashita, were the last brand to join the group – the only newly built accommodation among the denpaku brands. they were built as solution to the increasing demand for luxury lodging facilities in amami, which are required before it can get officially listed in the UNESCO world natural heritage sites. the villas are located on two separate plots of land on the west coast in north amami: kamesaki, which is located toward the south and has seven villas with a choice of four different floor plans; and midoriya, located about 400 meters north from kamesaki, which has six villas, five with same floor plans and one with a reversed floor plan. yamashita is also planning to add an intimate outdoor gathering space, mijora plaza, among the villas in the near future.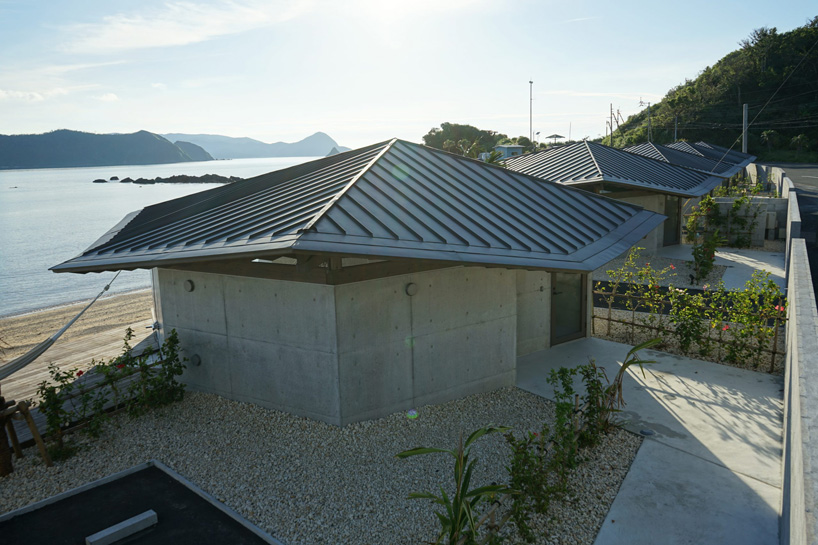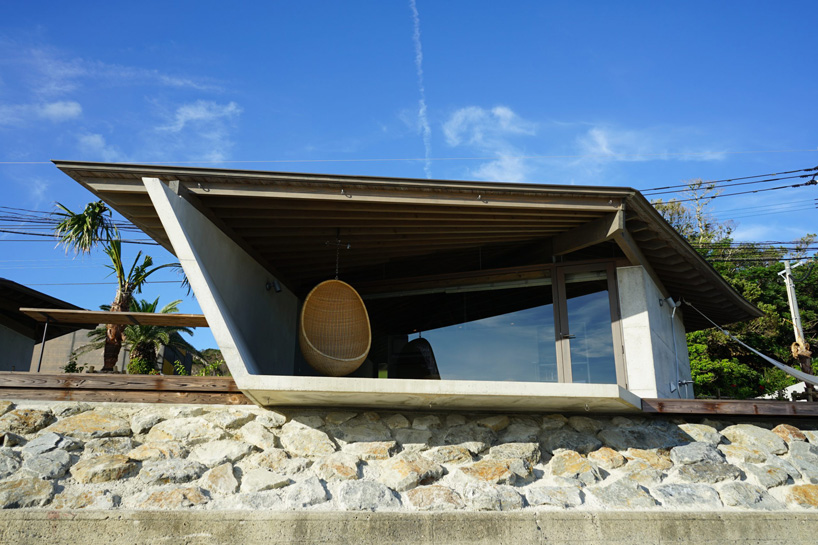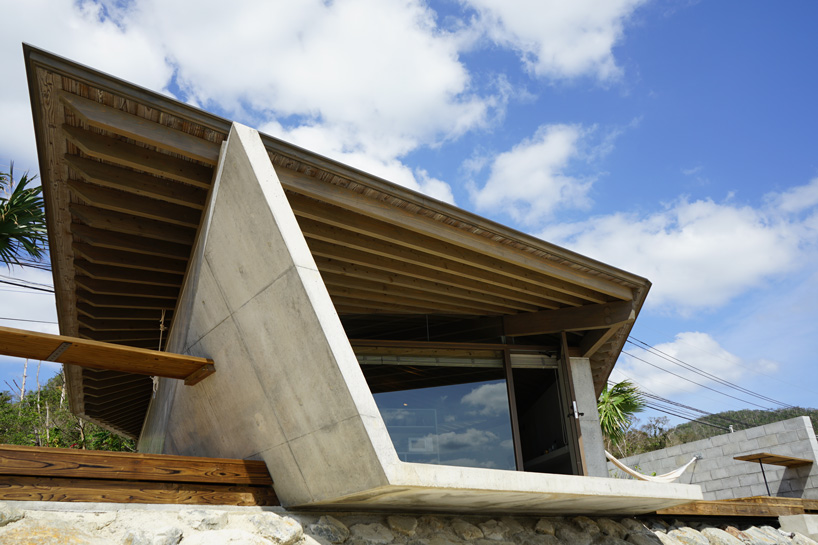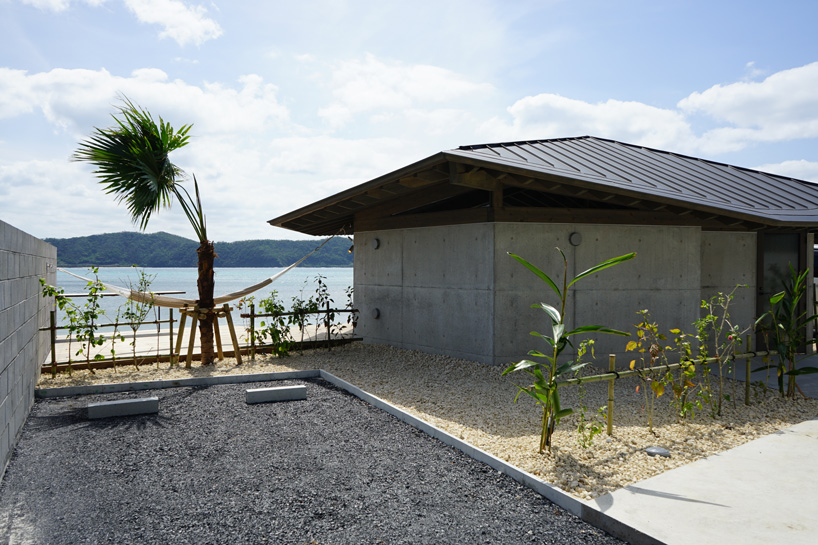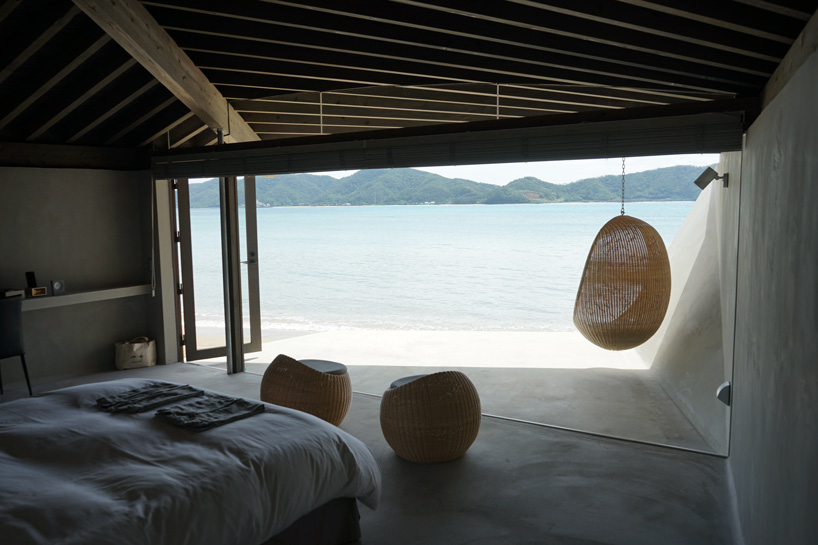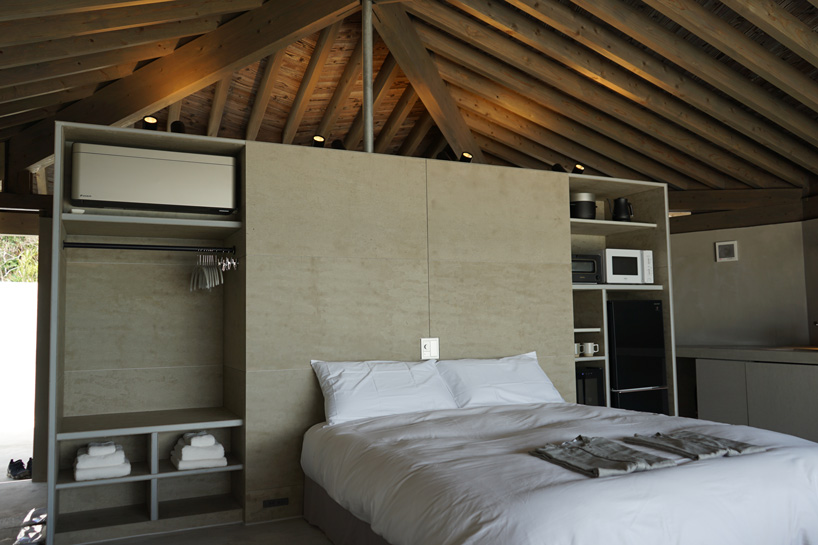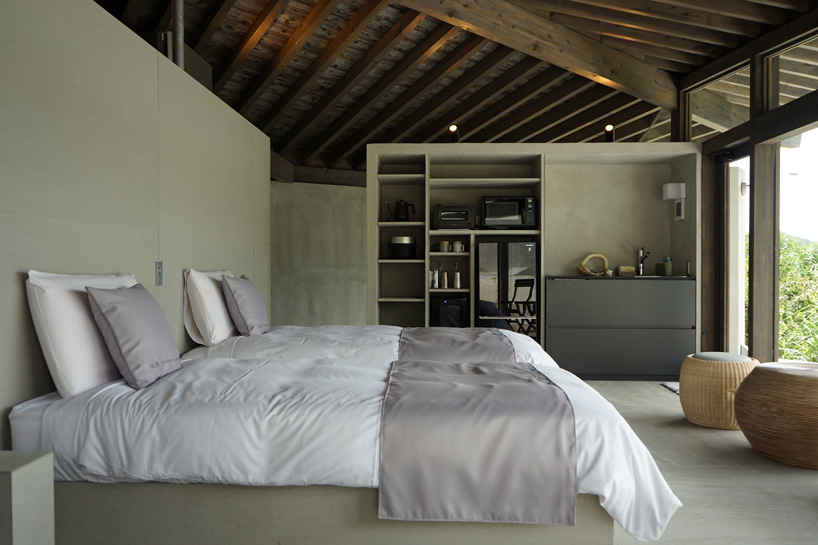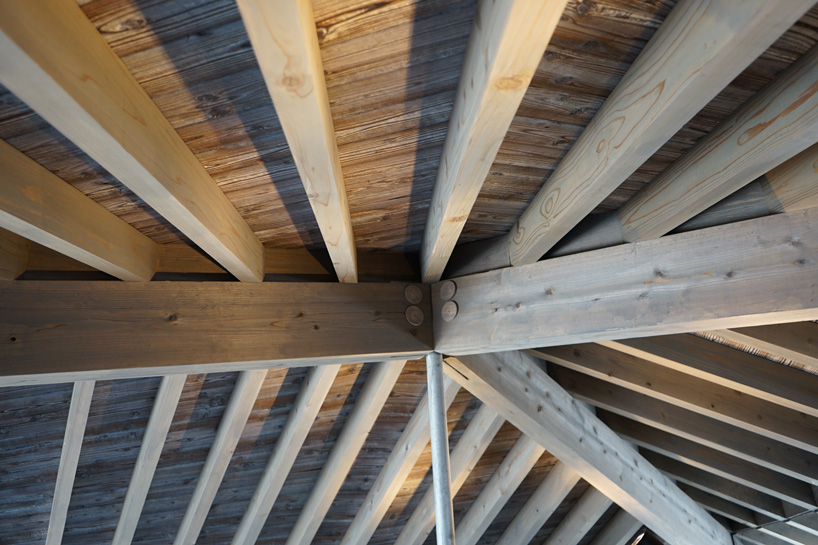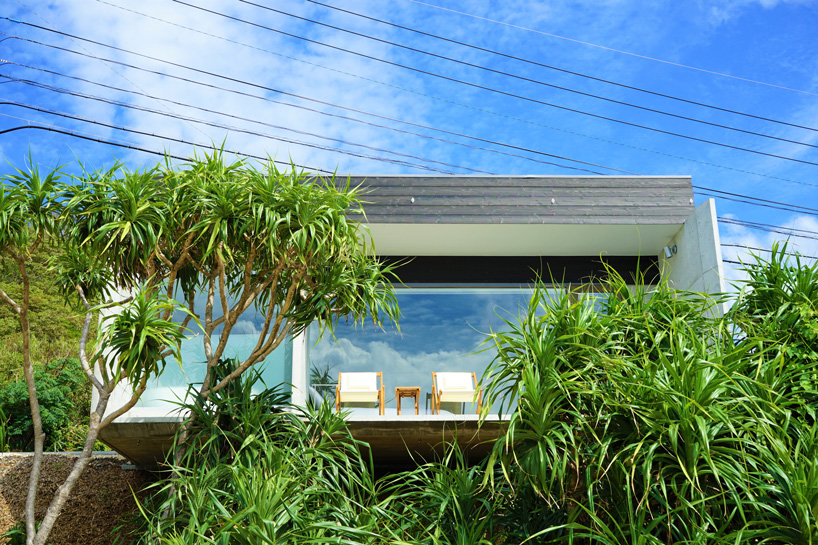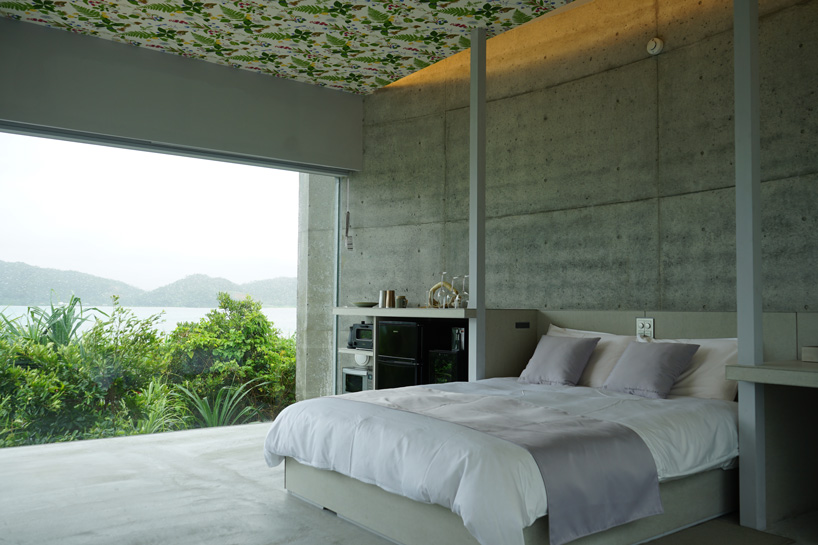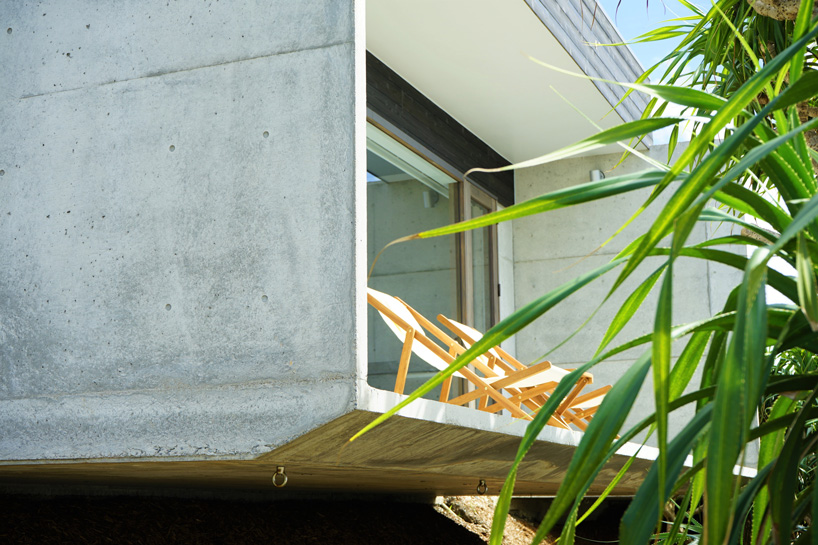 project info:
name: denpaku the beachfront mijora
architect: atelier tekuto / yasuhiro 'hiro' yamashita + amami design firm
location: kamesaki988-1, midoriya 861-4, soto kaneku, kasari-cho, amami city, kagoshima prefecture, japan
main use: tourist accommodation
site area: 894.33 sqm(kamesaki), 1,092.21 sqm(midoriya)
building area: 30.24 sqm ~47.89 sqm(×13 villas)
total floor area: 30.24㎡~37.41㎡(×13 villas)
sofia lekka angelopoulou I designboom
feb 14, 2020