matali crasset turns paris apartment renovation into rainbow-infused space
french designer matali crasset has completed the renovation of an 80-square-meter apartment in paris for a person living between the city and the countryside. the owner — founder of le buisson, a company that produces jewelry made by artists and designers — gave crasset complete liberty to renovate the property located on the ninth floor. throughout its conventional plan composed of an entryway, two bedrooms and a living room with kitchenette, the project proves that clear choices can be made to add new logics to traditional spaces.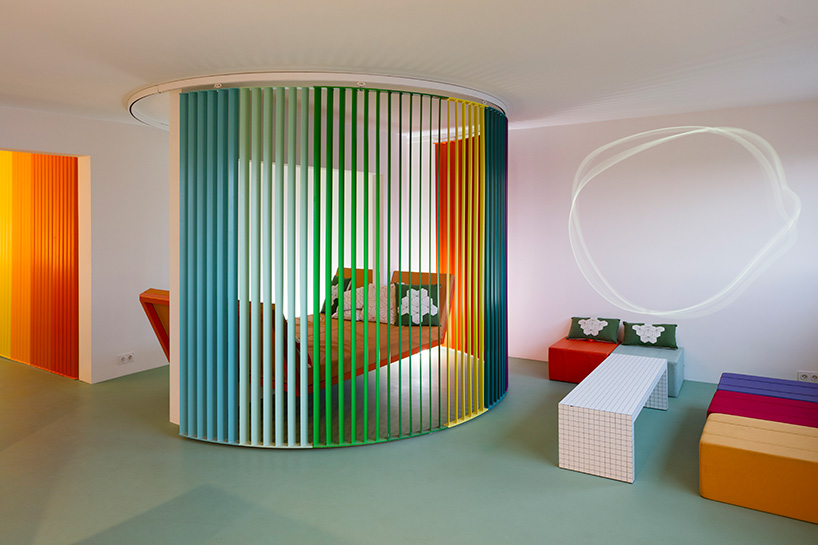 all images by philippe piron
aptly named le rainbow et le bosquet (the rainbow and the woods) this apartment renovation by matali crasset proposes a clear, naturally-lit white space as the main background visually divided by the use of color. on one side, the rainbow area offers a feeling of openness that is amplified through the addition of low-lying furnishings. on the other, the woods weaves the same typology from the kitchen to the terrace but with a green hue that conjures a woodland.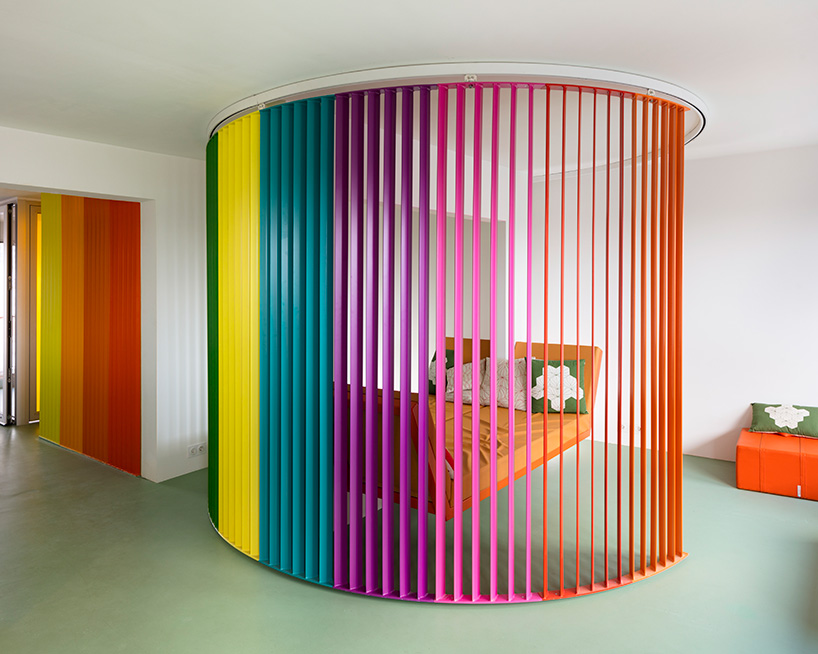 a firm believer of color is life, crasset has used a rainbow-color configuration as the key element of the apartment — a sliding curved blind structure that gives dynamism to the space. by rotating it, the element can generate different apartment layouts: along the wall it offers an open space; when half-closed it creates several zones; and when completely turned it results in a private space where one can sleep surrounded by the color rhythm.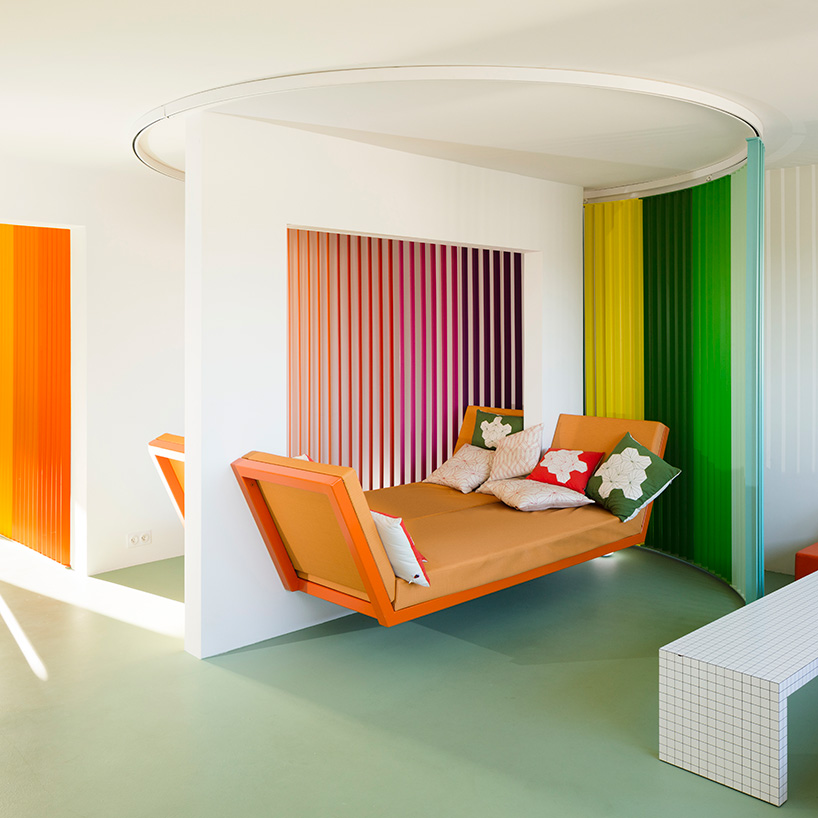 the flat, which is also used as a showroom for the jewelry collections, has the capacity to meet both wishes and needs. through its two movements — the rainbow and the woods — the framework aims for people inhabiting it to remain active with a lively mind and to go beyond the cocoon status that over-protects and renders us insensitive. 'seems like I moved apartments by just changing the interiors,' commented the owner.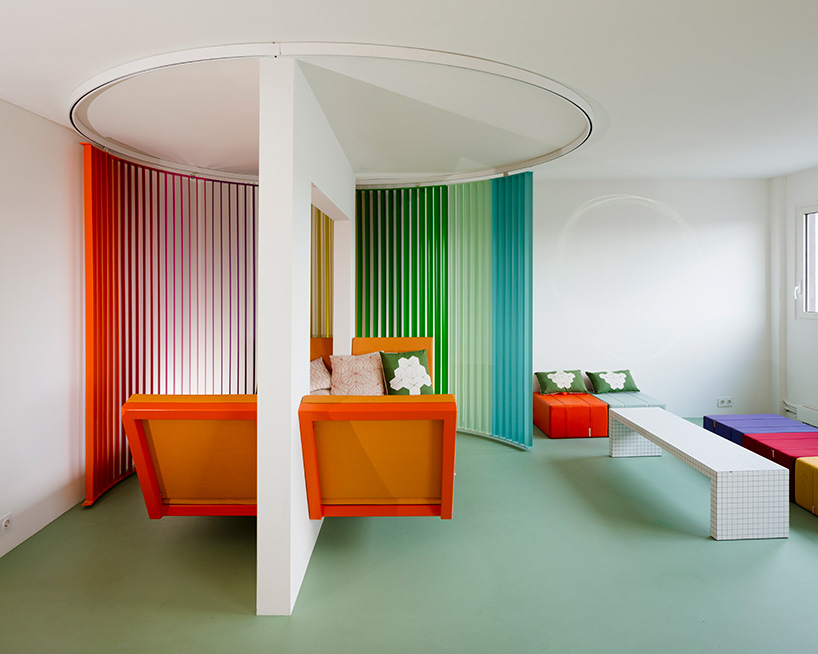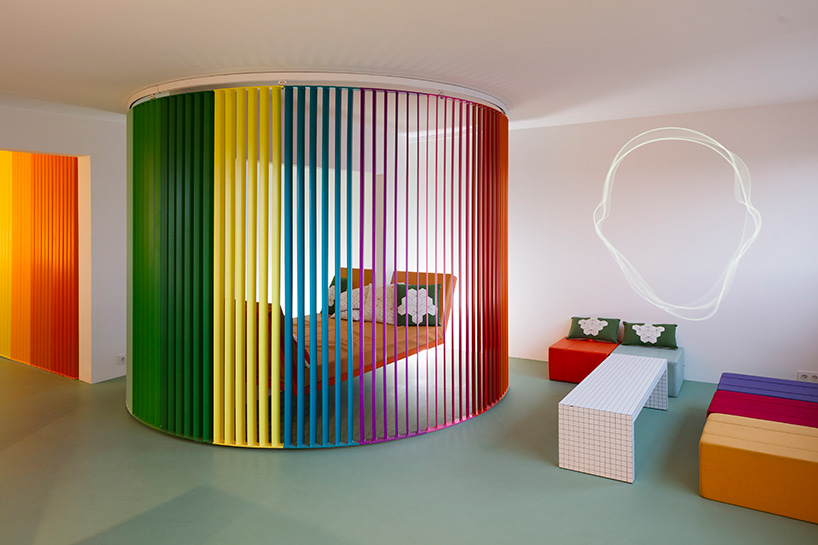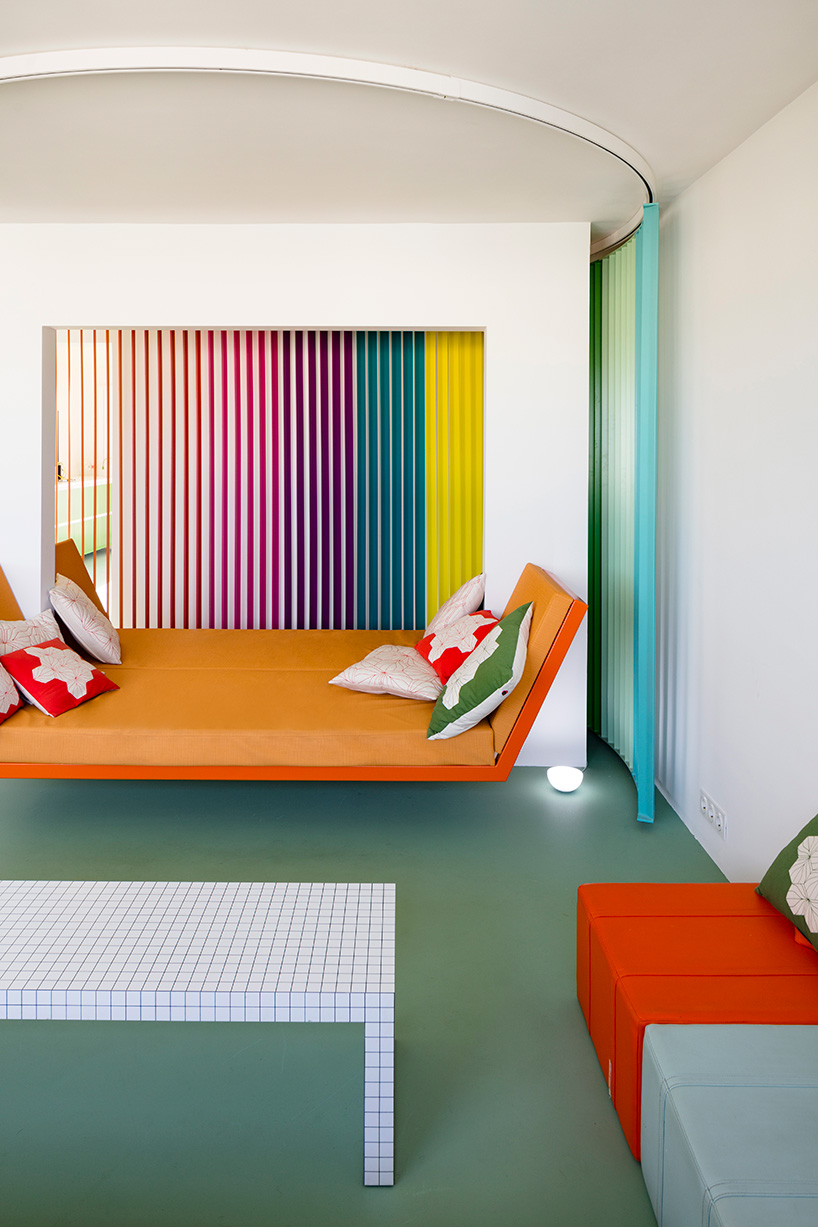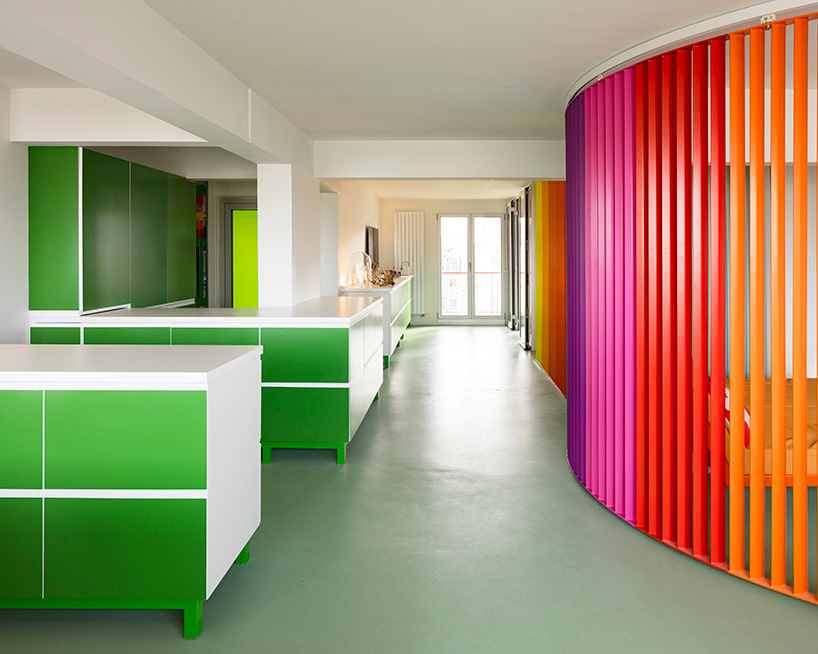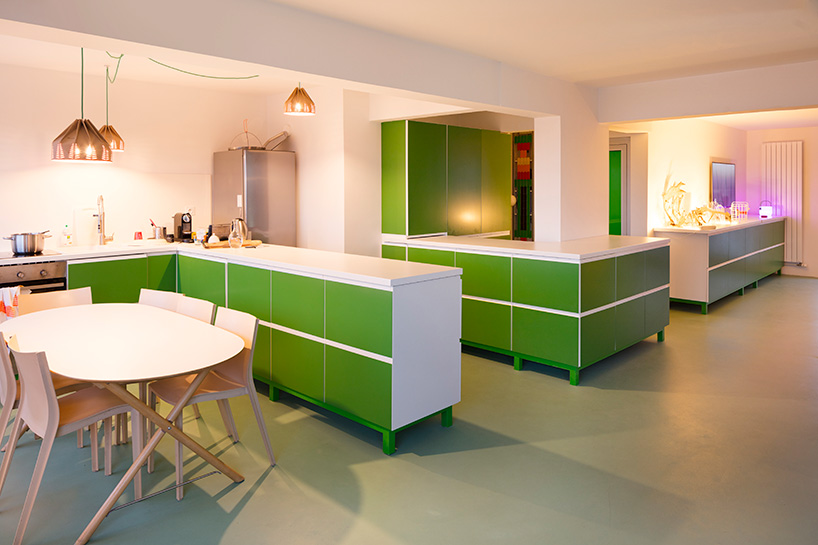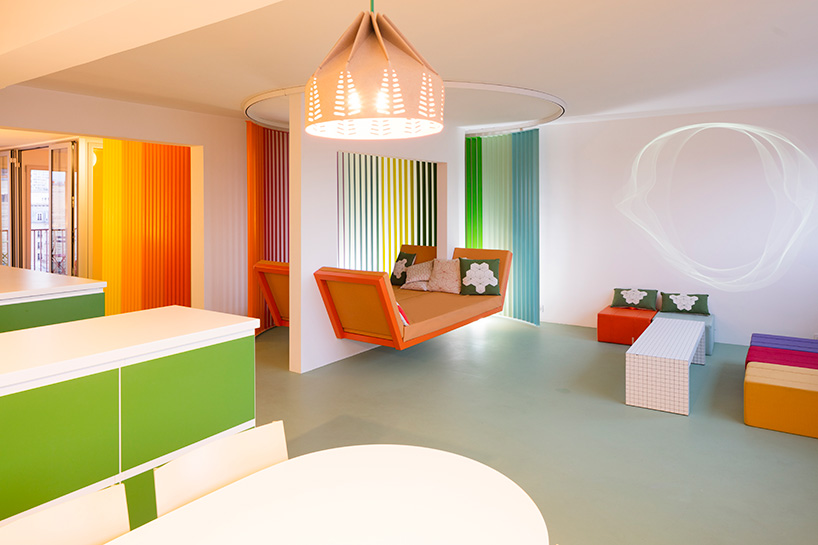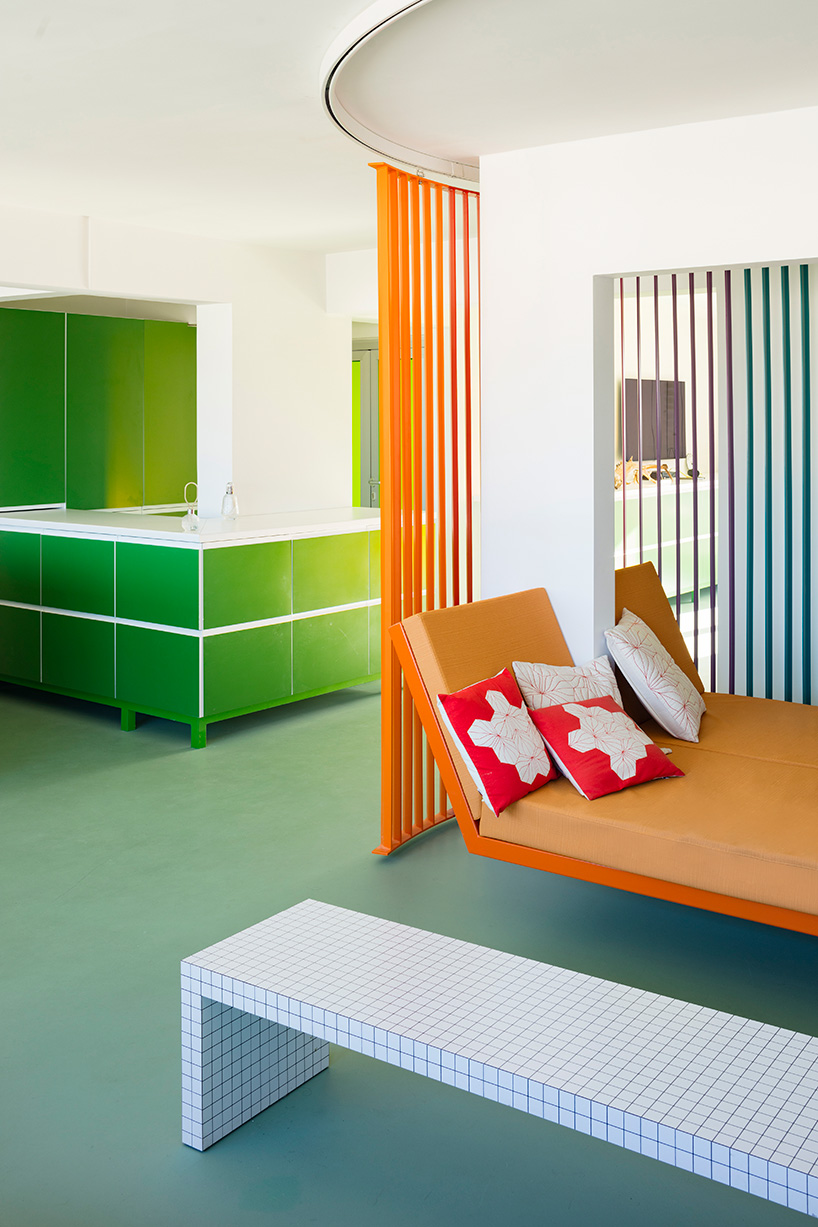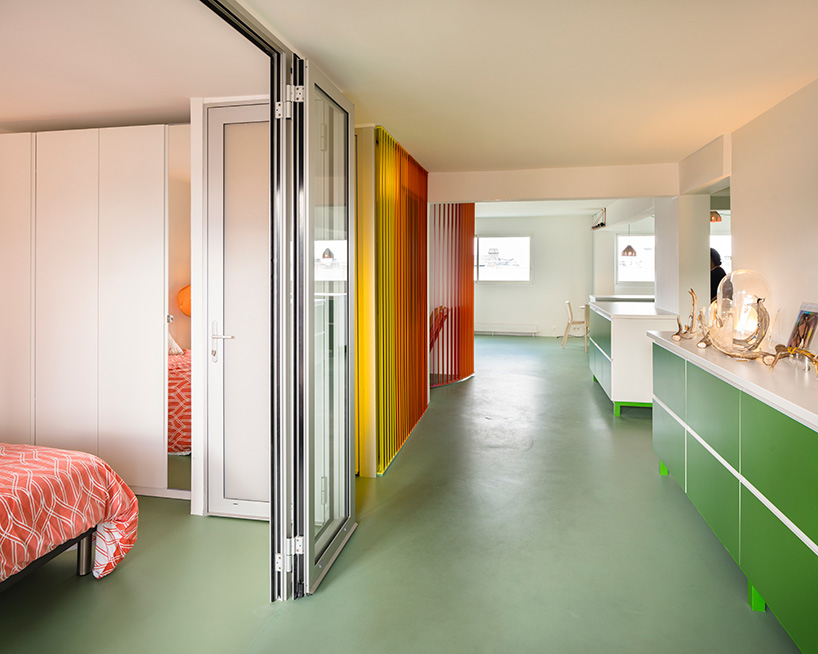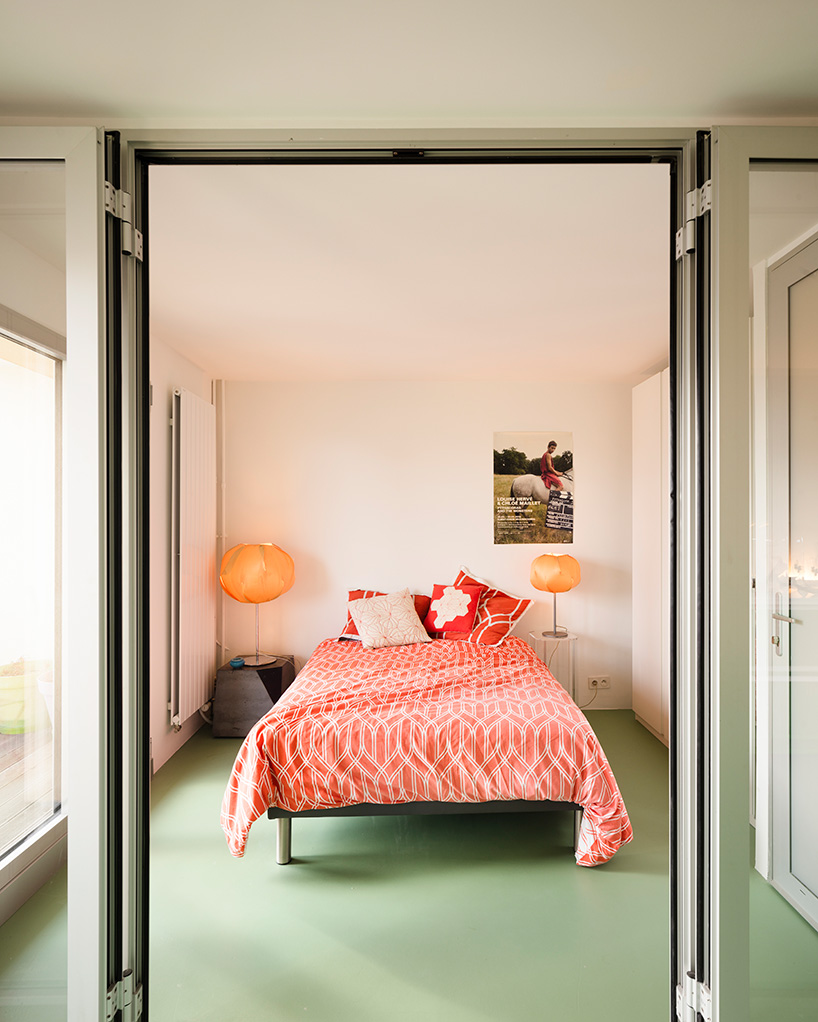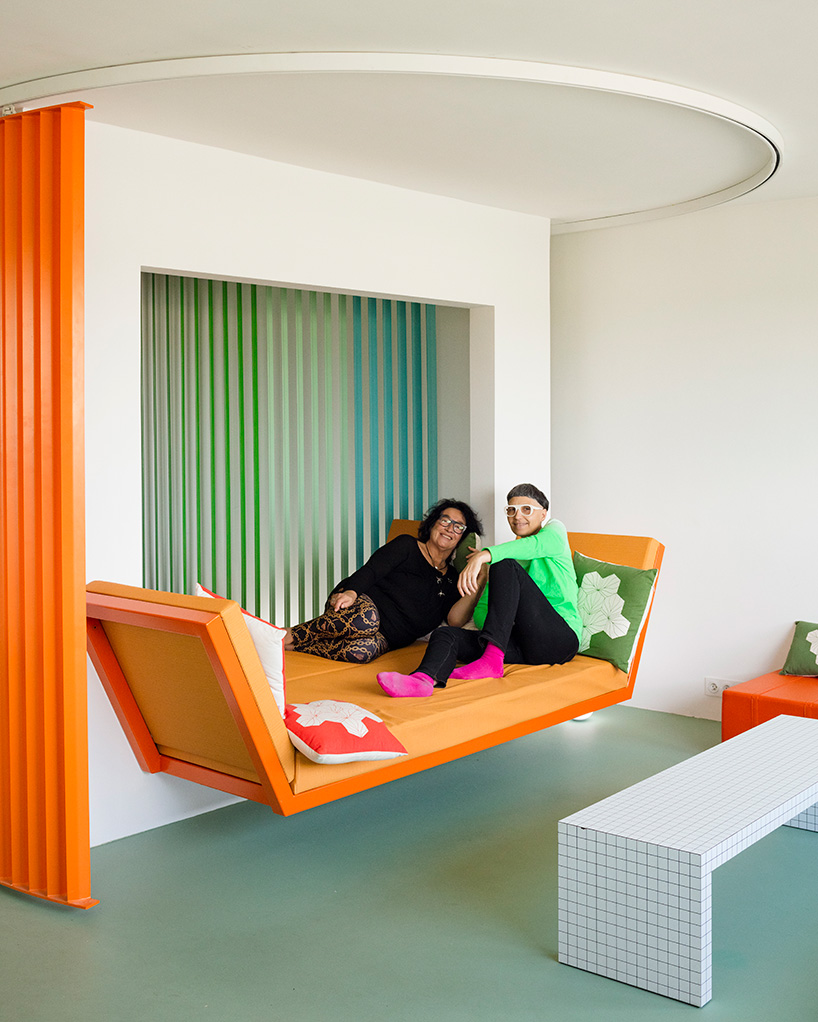 project info:
designer: matali crasset
name: le rainbow et le bosquet (the rainbow and the woods)
type: private flat
location: paris, 15th arrondissement
construction by: claval concept, artproject
floor space: 80 m²
delivery: 2020
juliana neira I designboom
jan 31, 2020