floorboards burst in wooden sculptures by serra victoria bothwell fels
brooklyn-based artist serra victoria bothwell fels twists our perception of space with wooden sculptures that burst through the floorboards. as part of two different projects at catinca tabacaru gallery and the john michael kohler arts center, she creates mountain-like installations that emerge from the ground, challenging our mundane expectations of surrounding environments and transforming them into the out-of-ordinary.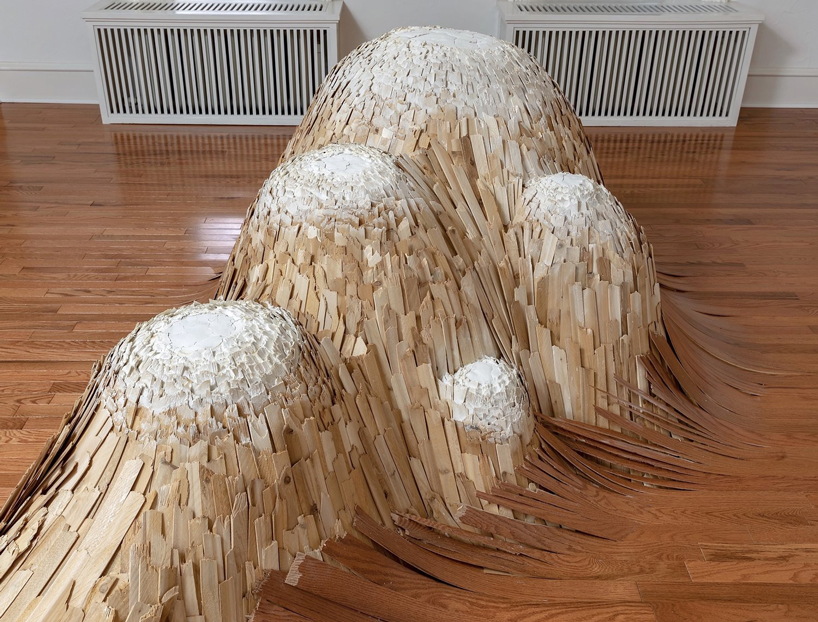 2019, part of beauty surplus at the john michael kohler arts center
originally trained as a social psychologist, serra victoria bothwell fels explores how environments can shift perceptions of being. sculptural ecosystems pierce the architectural facades, inviting a reassessment of the norms that are established and reinforced through the physical materiality of our built environments.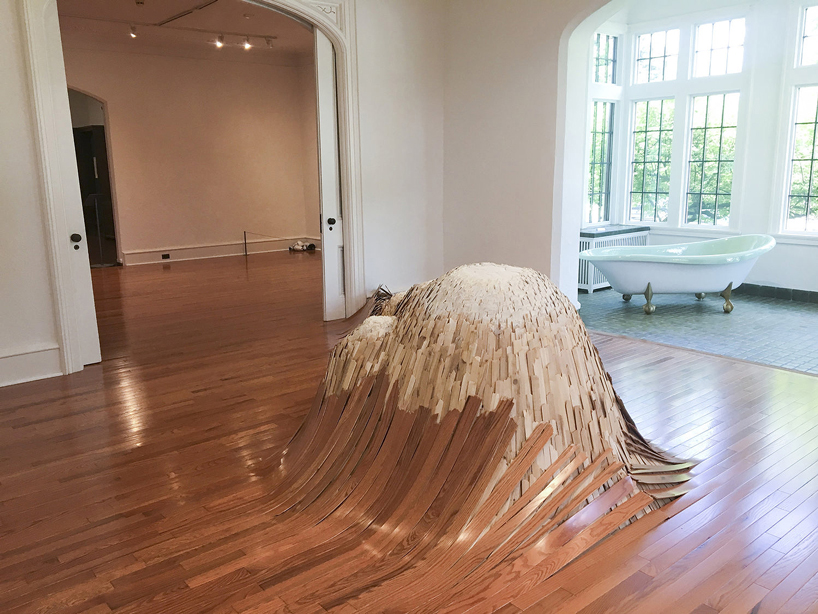 2019, part of beauty surplus at the john michael kohler arts center
fascinated with ruptures and growths, she approaches sites-of-change both in body and land. pulling from source materials like illustrated cross-sections of lactating breasts and erupting volcanoes, she uses a lighter pigmented wood to create swelling volumes that emerge from ground. this language becomes synthesized in work that literally bursts through the floor of the gallery.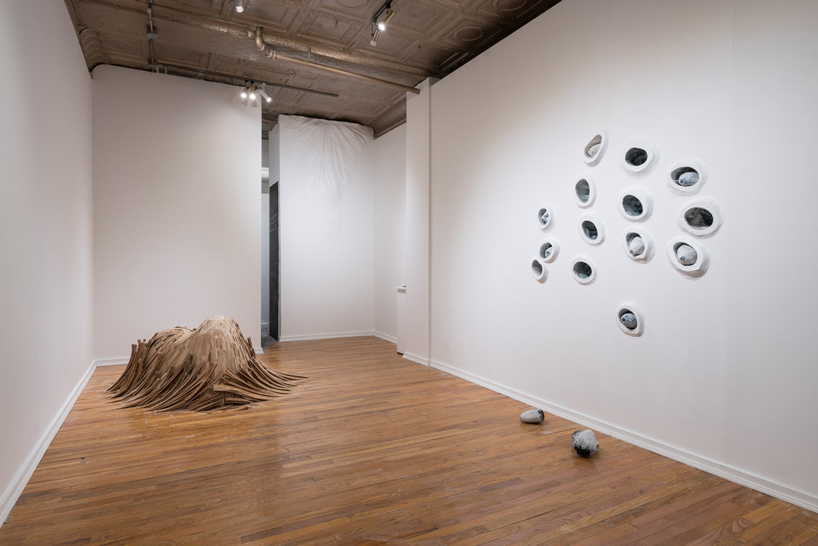 'untitled (flooring)' (2016-2017), flooring, shims, plaster, at catinca tabacaru gallery in new york city
in a statement, bothwell fels describes her practice as an 'architecture-of-becoming', which 'draws from fictional traditions of imagining, ranging from the folkloric to science-fictive.' collating ideas from these various resources, it produces 'hybridized forms that conflate the bodily, the environmental, and the architectural, intentionally defying categorization.'
'beauty surplus' is on view until may 24 at the john michael kohler arts center in sheboygan, wisconsin.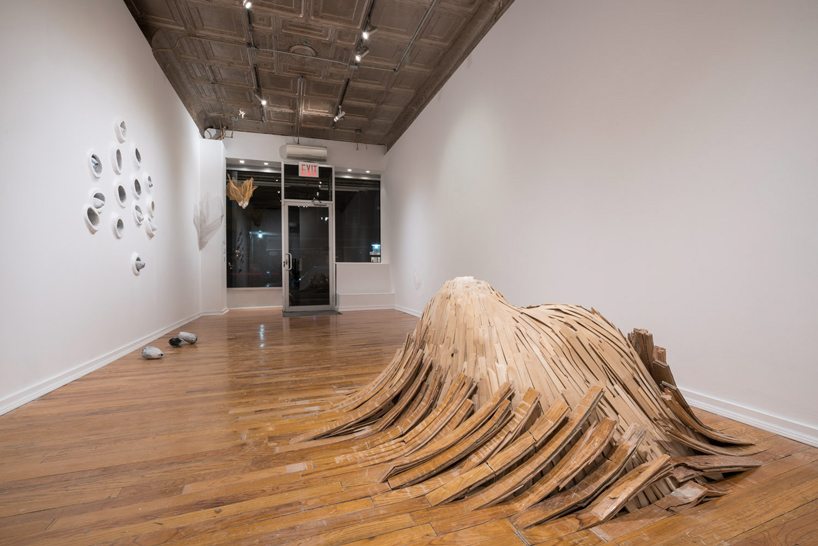 'untitled (flooring)' (2016-2017), flooring, shims, plaster, at catinca tabacaru gallery in new york city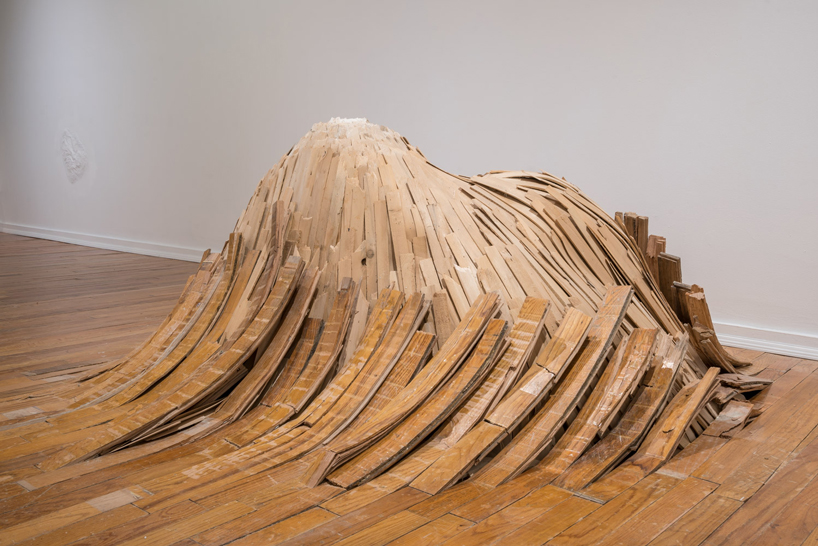 project info
artist: serra victoria bothwell fels
exhibition: beauty surplus
dates: july 14, 2019 — may 24, 2020
gallery: the john michael kohler arts center
other supporter(s): catinca tabacaru gallery
kieron marchese I designboom
jan 31, 2020