ben van berkel on designing healthier cities and architecture's digital revolution
during the world architecture festival at the end of 2019, UNStudio's ben van berkel spoke passionately of the digital revolution and the latest technological innovations within the built environment. at the event, the dutch architect also discussed how to rethink and expand the profession in order to meet the changing demands of contemporary society, and effectively create healthier, happier and more efficient cities. after his insightful talk, designboom sat down with van berkel to talk at length about these issues and the work of UNStudio and UNSense – the 'arch tech' startup founded in 2018 dedicated to researching how to improve physical, mental and social health through architecture.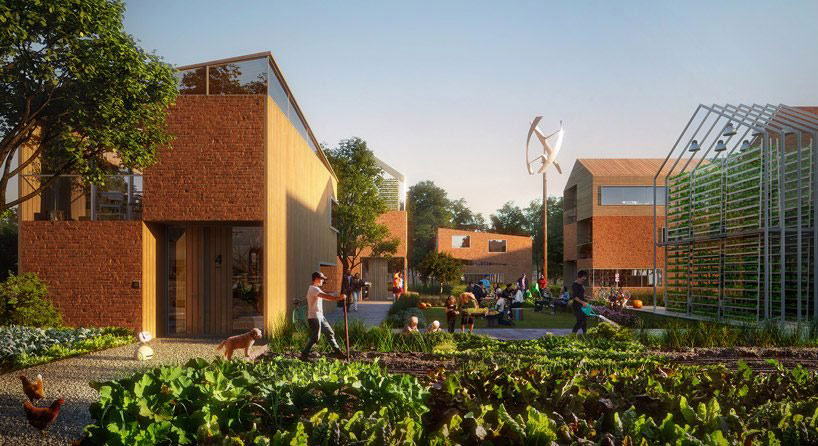 brainport smart district (BSD), helmond, the netherlands
image © plomp (also main image)
designboom (DB): can you tell us about the type of work that is undertaken at UNSense and how it informs UNStudio?
ben van berkel (BVB): I first set up UNSense because I learned it was difficult to start projects in UNStudio that deal with programmers, data analysts and consultants, who know more about technology than any architect we have in the office. what we now see is that after two years, we get a lot of clients from cities, especially cities, who want to work, similarly like what we did with helmond (brainport smart district), on how to improve certain qualities within the city. for example, how to talk to the city, how to improve some of the density questions, where could they have housing. in holland there is a huge question about where and how could we improve, or how can we enrich, the production of housing, especially for rent, and where could that happen?
BVB: maybe it's also because of the financial crisis we had in 2008, as later, many cities reduced their city departments. today they don't have so many urban planners anymore, and all this research, what they used to do themselves, they don't do that anymore. so that's why we suddenly get all these questions for how to deal not only with housing, but also how can we deal with sustainability. so we do a lot of consultancy work first. workshops where we get all the specialists in, the city gets all the people in and we endlessly go through many exercises of understanding the problem and then slowly giving the solutions and ideas, and from there you can start to formulate a brief. it's actually quite interesting, we noticed that many clients today like it when someone else is helping them to formulate the right brief when it comes down to combining technology with the size of the office program. and with that how many amenity spaces need to be connected to that if it is an office.
BVB: or housing. for example you should introduce perhaps a little clubhouse, a gym, or maybe a little cinema, or small potential entrepreneurial spaces for people who want to set up a little company. in my belief, that should all combine with housing in order to bring more action into the social behavior of people. and this aspect, I didn't expect that that would be so important for so many city owners. because of so many other neighborhoods that have been built over the last century, have been so secluded from the city, so isolated, especially if you're at home and you know, you take care of the kids if you're a dad or a mum. people feel really alone. they can't go anywhere to play with the kids. I mean, I didn't know that this would generate so much work for us.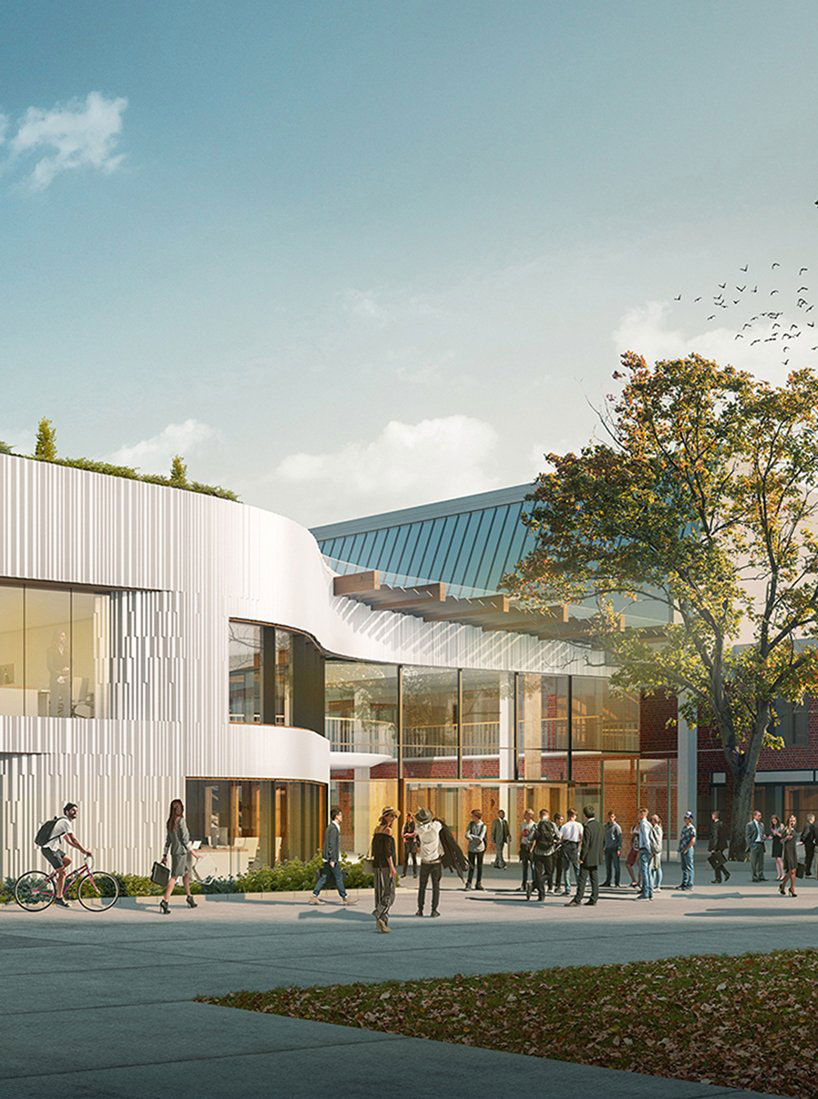 business school for the creative industries, epsom, the UK
image © flyingarchitecture
DB: what different types of professions are involved in the UNSense team?
BVB: I have futurists working in the team, I've data analysts, I have a sort of managing director in there who has set up many start-up companies. it grows. but what is difficult with a company like this, is that it takes a lot of investment in the beginning and normally architectural offices don't have that. so underneath UNSense, we set up smaller companies for certain products we get out of the research. like the data platform idea for helmond, it can only be developed into a separate company with other parties involved to make a product out of it. products should not be seen, in my opinion, anymore as physical objects alone in the future, but they could be data or services. consultancy and services is in a way a kind of product. how weird it might sound because it's fluid, you can't touch it, but it is, people see it now as a product.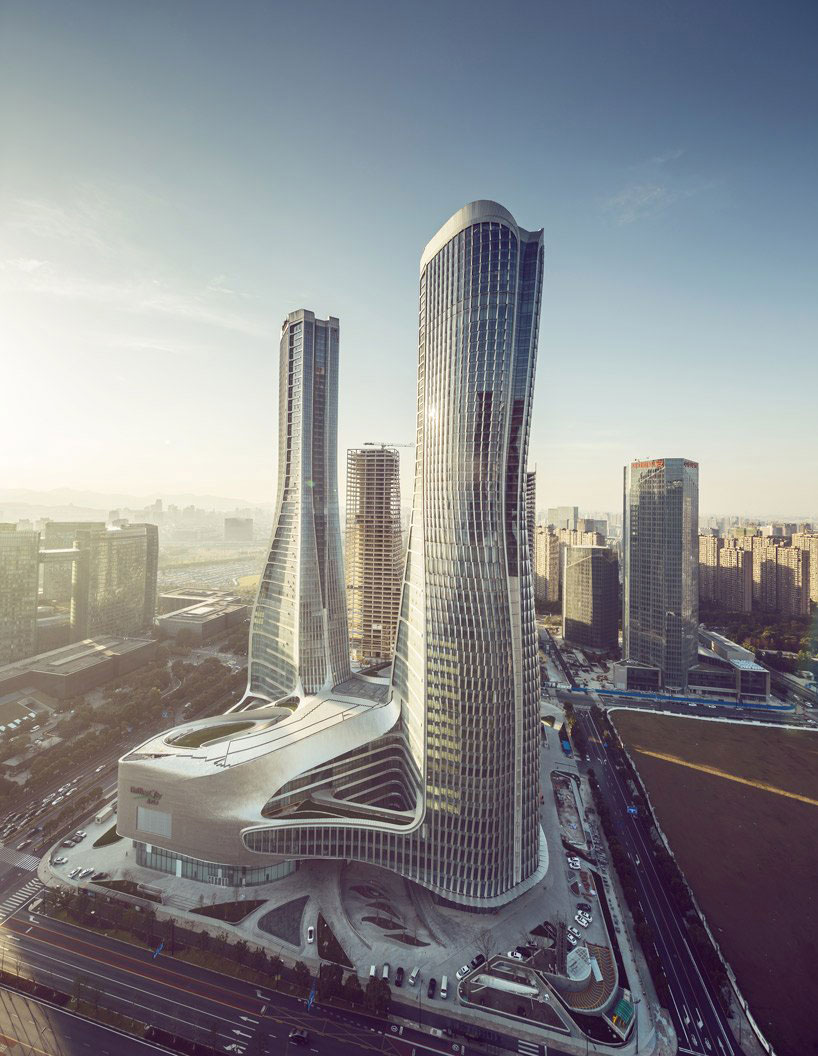 raffles city, hangzhou, china
image © jin xing
DB: do you find that clients are now willing to invest more in this research to build more sustainably?
BVB: slowly. now we have financial models produced where we can prove that if you spend more money on your installations, you can reduce your cost on energy over time. but, we particularly connect it again to health and we can also prove, with one particular building we did in holland, that we can reduce sickleave.
DB: how did you achieve that?
BVB: by introducing better environmental qualities in the office. better air, better working conditions. and with this project, it was an early office building, we used an installation technique whereby fresh air is pumped in from each floor into the building, so not actually from the roof because that often generates a lot of dust and not enough clean fresh air. if you bring the fresh air from each floor into the building, especially in the middle of the building where we introduced a wind turbine system whereby the wind also can produce energy… so many double ideas.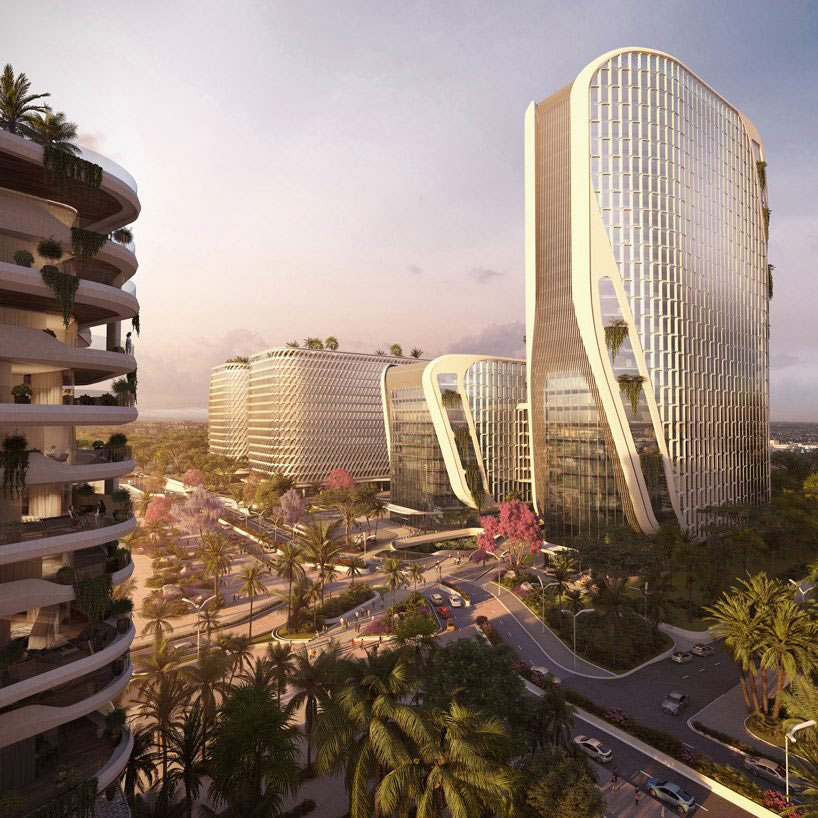 karle town centre, bangalore, india
image courtesy of UNStudio
DB: how do you see the role of the architect changing in the next 10-20 years?
BVB: it's already changing. I mean, if I was to say to a renaissance architect, the world is going to be BIM oriented, he would laugh because he wouldn't understand what I was talking about. I would not have believed if someone said to me 20 or 30 years ago, we're going to live in a self learning environment whereby things are guided by artificial intelligence, AI, I would have laughed. I wouldn't have understood it. that is what is so fascinating about today, that we are working with topics that I never expected would be connected to the profession. but I believe we must learn from the new methods in order to change the analogue world, or rather, to help the analogue world. if people feel they need to be encouraged to do more outside their house because it's healthier that they move a little bit more, then through active design you can make sure that people are taking the stairs more, for instance, without using the elevator too much. you have to also learn to design with that, so then maybe you have to hide an elevator somehow or make it not so visible.
BVB: in a way that change is expanding on the level of new technology, new working methods and new specialists. but the key is that you also keep on working as an architect always did traditionally. working with the right materials, make sure you understand materials, the right construction techniques… I would say in the future, design is more related to a form of trained judgement, you know, that you're well trained and experienced enough with the old school and the new school. you learn to combine them.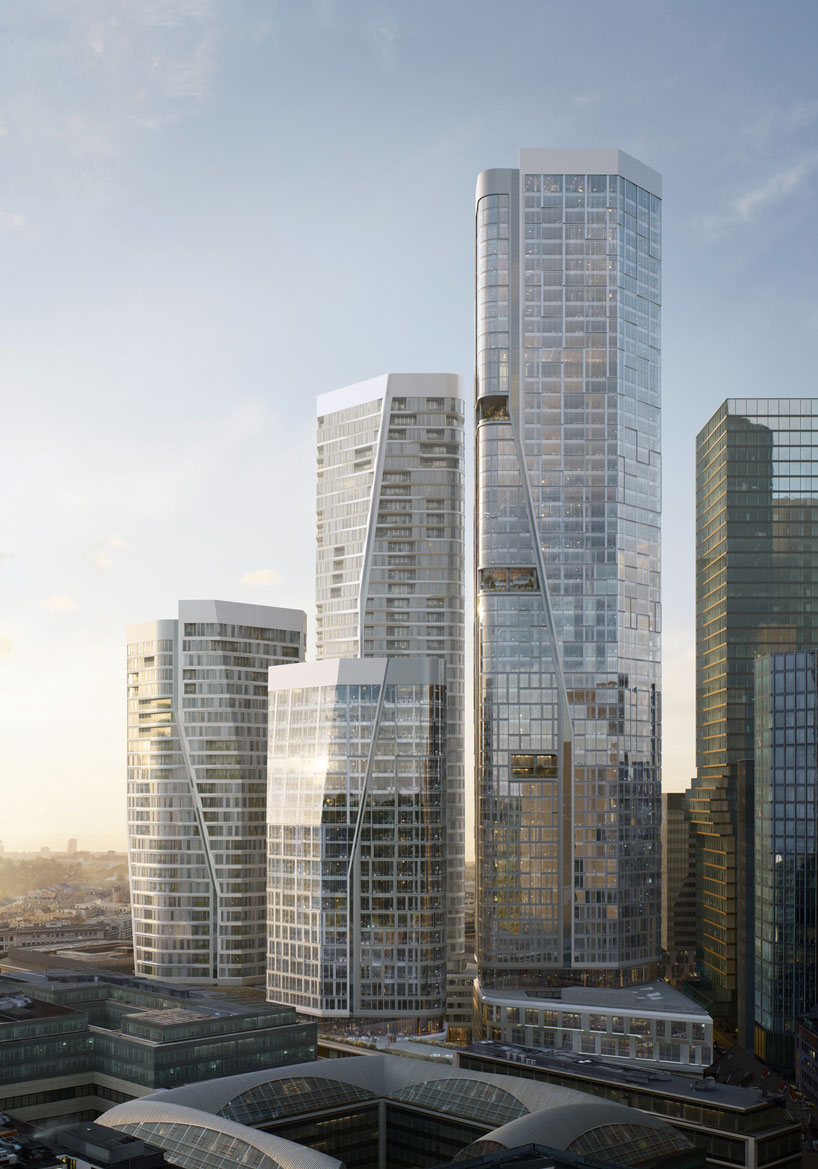 FOUR frankfurt, frankfurt, germany
image courtesy of UNStudio
DB: you spoke a lot about the digital revolution and innovations in technology at WAF 2019. since you started your practice what have been the biggest changes in architecture in your opinion?
BVB: for me the biggest change was from drawing by hand. I don't know if you've ever had that experience but it's very strange when you move towards digital writing and digital drawing. digital drawing, I still find it tough to do, and I know how to do it, but it was really a radical change. and then of course, scripting. we started to script 3D models for ourself that demanded you actually programmed a 3D model. you had all the information in it and by making a little change in the 3D model, you could change the whole thing automatically in five minutes… that was a huge shock because before I used to have to change it on the drawing, and it took weeks! weeks to change a set of drawings. it was painful. I used to work day and night, and still I work hard, but luckily not so hard. so these technologies, and now especially with what we can do with artificial intelligence and VR, I find it quite amazing. I learned lately also how to draw in VR – it's really fantastic.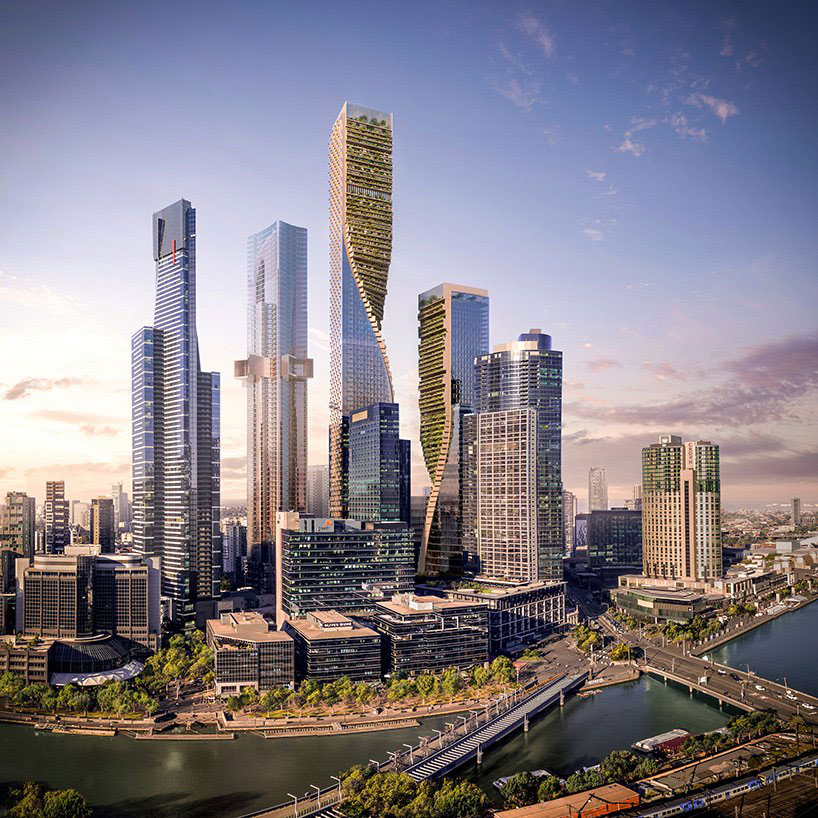 southbank by beulah, designed by UNStudio and COX architecture for melbourne southbank, australia
image courtesy of UNStudio
DB: there's undoubtedly numerous advantages to the digital revolution, but do you think anything has been lost because of it?
BVB: yes, I see it with a lot of architects who, in the digital age, don't test ideas enough, spatially, with hands, with models, model making and being physically active. I think it's very interesting that since I'm dealing more with technology over the last 10 to 15, or 20 years, that I've had much more desire to draw. and painting. I've always painted, but now I'm back to painting again, almost every day a little bit somehow.
BVB: we often have pin-ups in the studio and I like to just show to others, listen, you can just take tracing paper and test it quickly with a sketch if this could work or that could work, or even when it is a conceptual sketch it doesn't matter, but to learn to quickly, to give new insights through sketching is very helpful.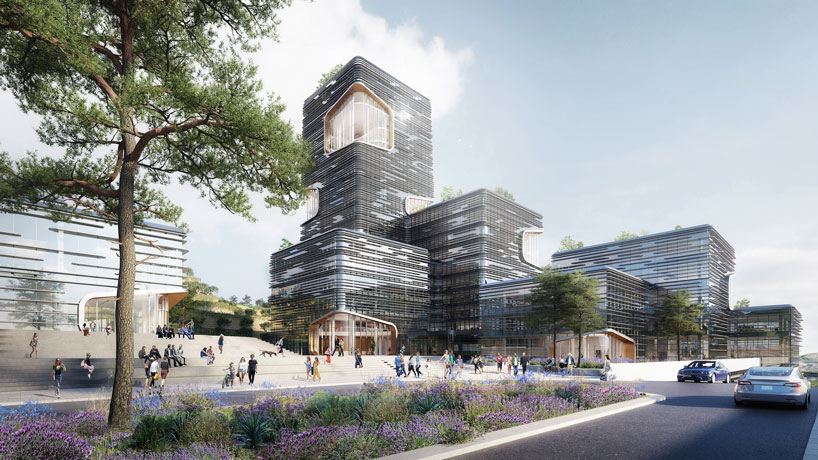 TBC forum, tblisi, georgia
image courtesy of UNStudio
DB: and finally, what projects are you currently working on?
BVB: many interesting things. helmond for me, was very important, and now we're trying to bring these ideas into tower concepts in some of the projects we're doing right now in europe. for example, we are doing a major project in frankfurt with four towers and a plinth (FOUR frankfurt), where we activate as much as possible a neighborhood that was totally secluded from the city. now we're making it a lively, much more active and socially interactive place than ever before. so all these ideas, whereby we integrate program and more activities with different user groups and test that with new technology, is being translated, luckily enough, now into built form. in melbourne we're building one of the highest towers in australia, it's about 350 meters high. we also have work in georgia, the TBC forum in tblisi. in london we are busy in lewisham with a nice project… our work is quite nicely diverse.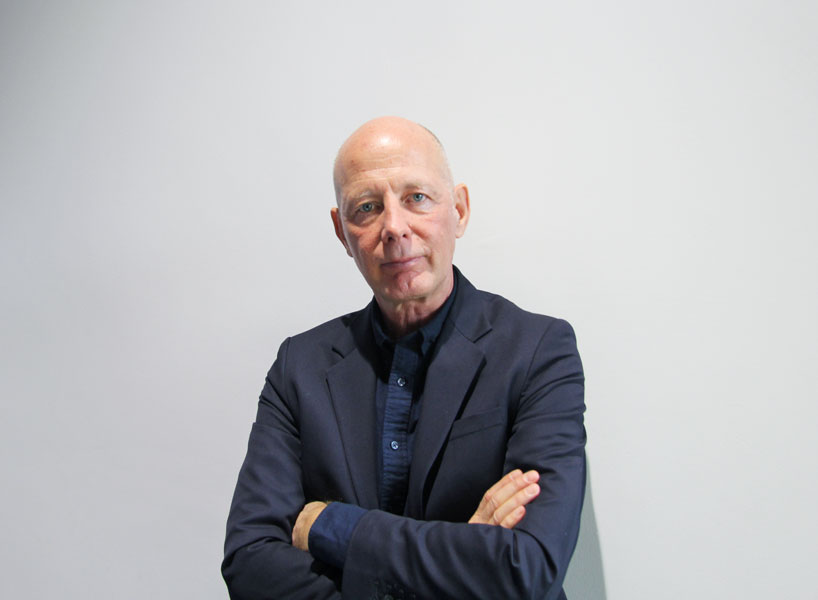 ben van berkel of UNStudio
image © designboom

world architecture festival (WAF) is the world's largest, annual, international, live architectural event. it includes the biggest architectural awards programme in the world, dedicated to celebrating excellence via live presentations to an audience of high-profile delegates and international juries. WAF is a three-day event for architects and interior design professionals to celebrate, learn, exchange, and be inspired. INSIDE world festival of interiors runs alongside WAF, with its own awards and conference programme.