SpaceX postpones launch of Starlink satellite fleet due to bad weather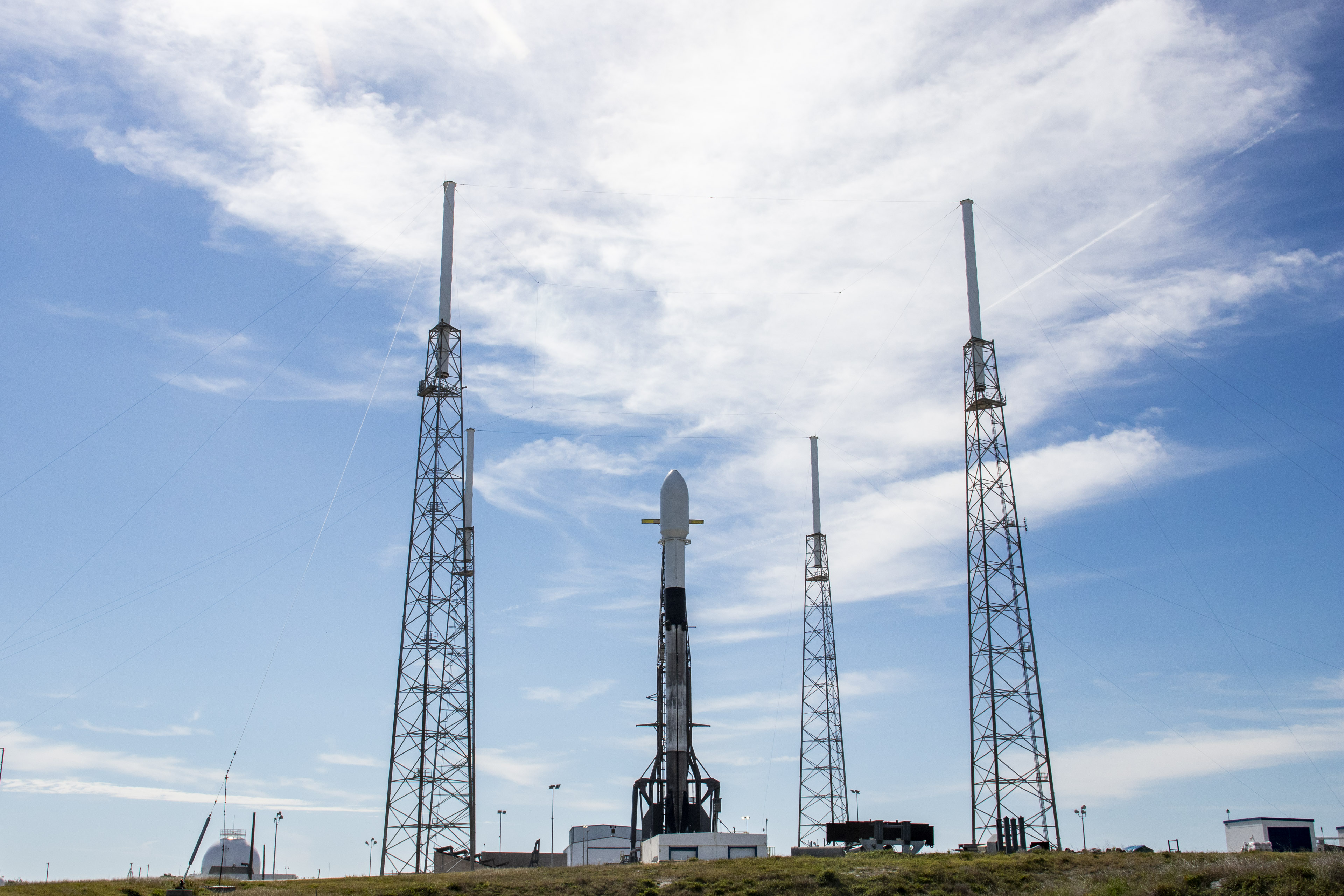 SpaceX called off the launch of its next fleet of Starlink satellites due to bad weather Monday (Jan. 27), postponing the flight for at least 24 hours.
A Falcon 9 rocket topped with 60 of the Starlink internet satellites was scheduled to liftoff today at 9:49 a.m. EST (1449 GMT). But foul weather, which also delayed the mission's launch last week, will keep SpaceX on the ground for at least one more day.
"Standing down today due to strong upper level winds," SpaceX officials said in a Twitter update. "Next launch opportunity is tomorrow at 9:28 a.m. EST, or 14:28 UTC."
You'll be able to watch SpaceX's Starlink launch here on Space.com, courtesy of SpaceX, beginning about 15 minutes before liftoff, courtesy of a SpaceX webcast. You can also watch that webcast directly from SpaceX here.
Video: See SpaceX's 1st Starlink satellites in the night sky
In Photos: SpaceX launches third batch of 60 Starlink satellites to orbit
SpaceX had a 50% chance of good launch weather today. Those odds get better on Tuesday, which has an 80% chance of good weather, according to the 45th Weather Squadron of the U.S. Air Force.
The upcoming Starlink mission, called Starlink-3, will mark the fourth launch of 60 satellites by SpaceX for its growing megaconstellation in orbit. The company aims to launch thousands of satellites to provide high-speed internet access to users around the world.
During the Starlink-3 mission, SpaceX aims to recover the Falcon 9's first-stage booster by landing it on the drone ship Of Course I Still Love You, which is stationed in the Atlantic Ocean.
SpaceX will also try to capture both halves of the rocket's clamshell-like payload fairing using the giant nets on its recovery boats Ms. Tree and Ms. Chief, which will also be stationed offshore.
Visit Space.com Tuesday for complete coverage of SpaceX's Starlink launch.
Follow us on Twitter @Spacedotcom or Facebook.