wiki tribe is a series of timber cabins designed and built by families in china
located in the mogan river valley of huzhou in china, a group of families have got together to design and build 'wiki tribe' – a series of triangular shaped shelters. the initiative was conceived by architecture design company, wiki tech, with the aim of creating a collaborative and international living community, called 'wiki world'. covering an area of 20 acres, the project is designed to be a parenting and holiday park in the context of rural revitalization.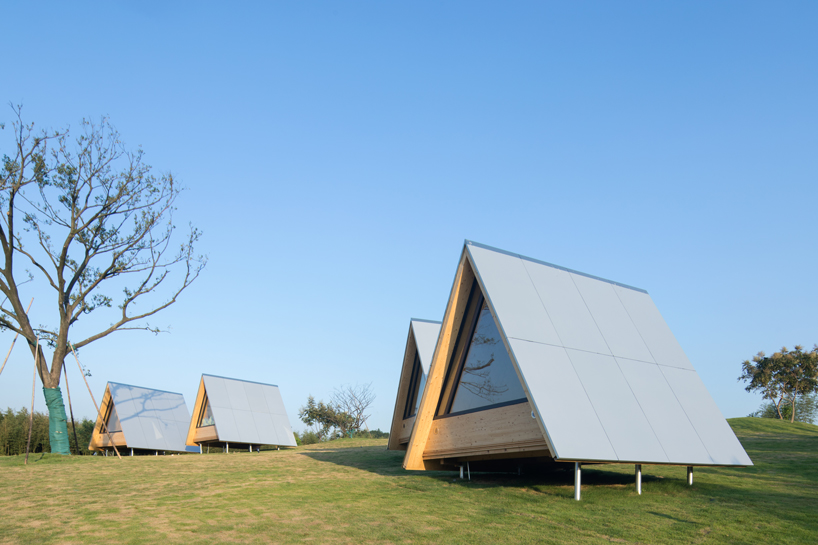 all images © arch-exist
wiki world aims to connect people back to nature through architecture. wiki tribe – the series of triangular shaped cabins – got on-site support from UN-habitat, world children campaign and 7 billion urbanists. the architects invited 12 families to co-build two the shelters through group learning and children-parents cooperation. additionally, the whole process follows the UN's new urban agenda and sustainable development goals from habitat III.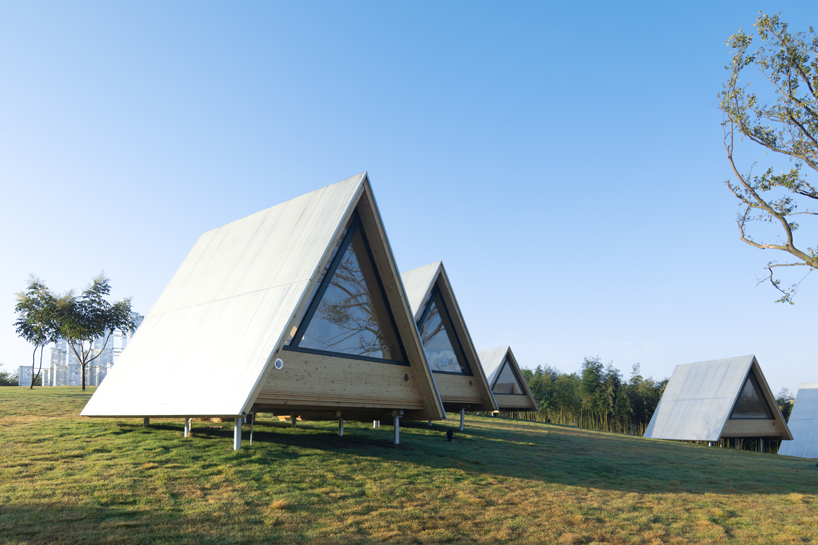 wiki tribe has introduced a modular wooden system researched and developed by the architects. the material was made from imported log and the structures consume zero concrete, blending seamlessly into the surrounding nature. the high precision construction method offers the public an opportunity to build, and also a higher efficiency of project construction as it took just one month to assemble the CLT structures.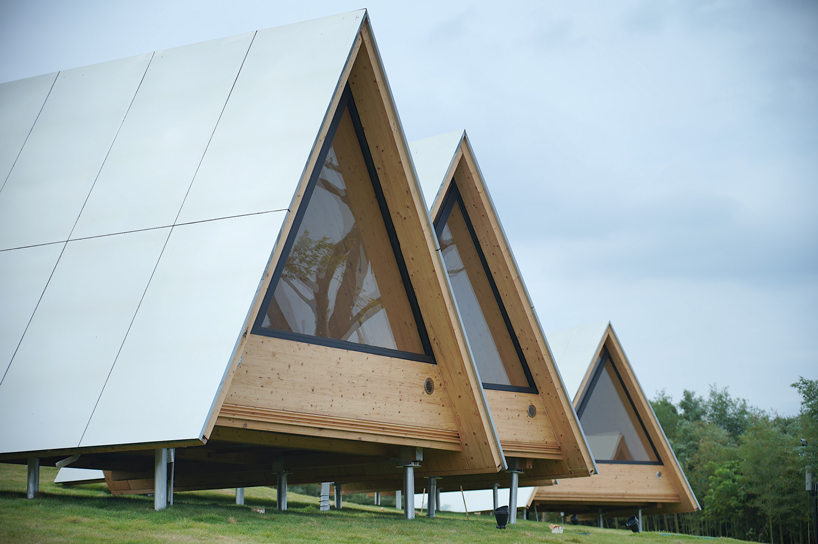 as a result of the collaboration between wiki world, SUNAC and many other international institutions, wiki tribe examines a new relationship between architects and so-called users. the project in essence intends to empower the local community within the context of rural revitalization and cultural tourism development, making architecture an open-source resource and imparting the public with the knowledge and skills to build their own, more sustainable, future.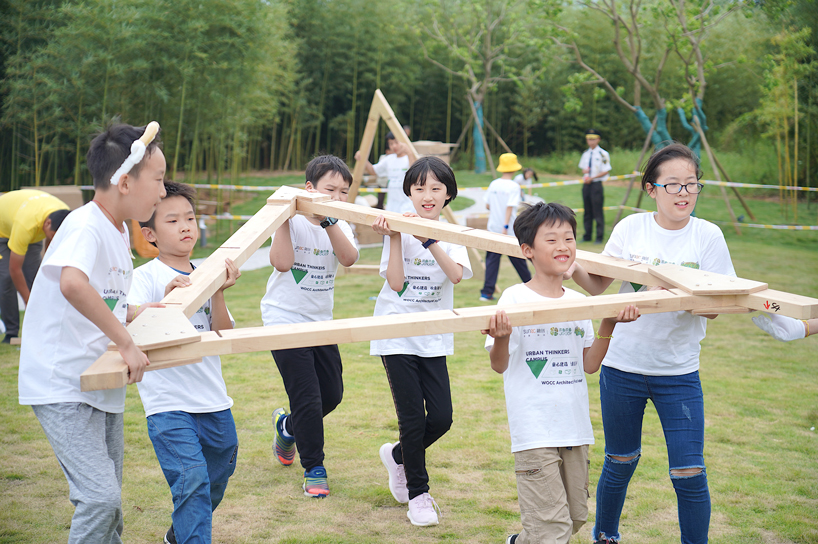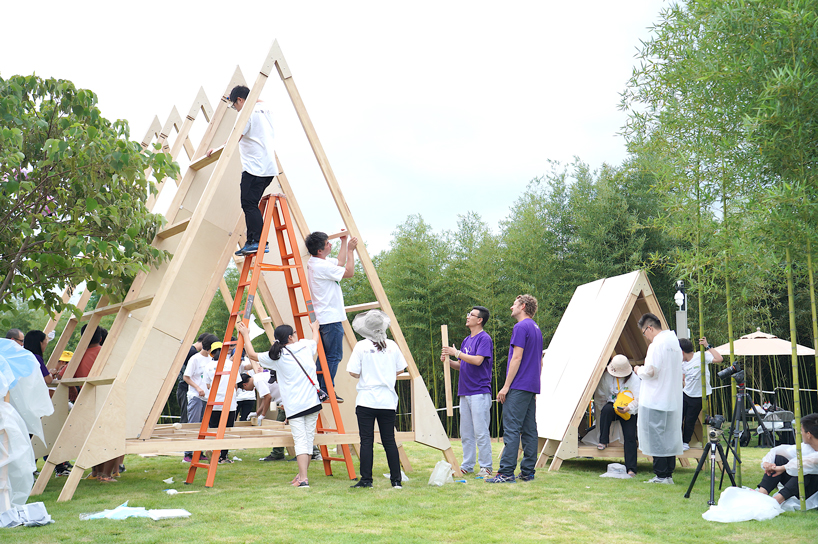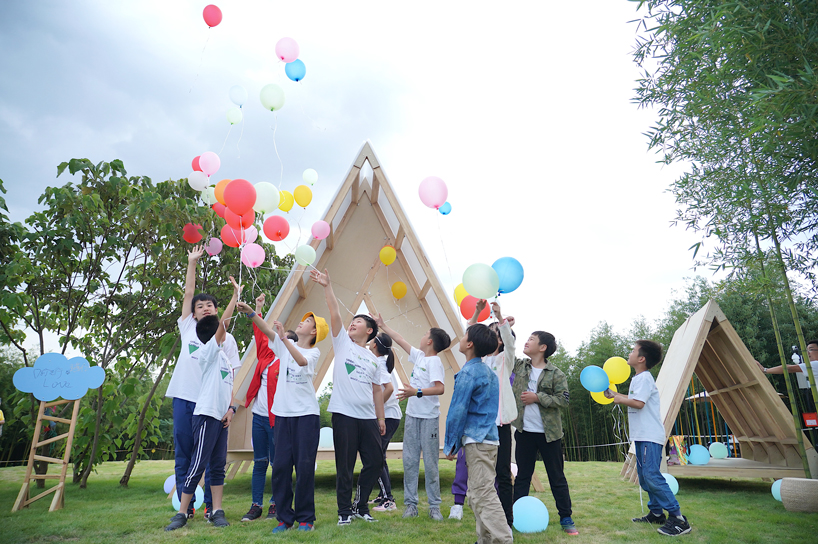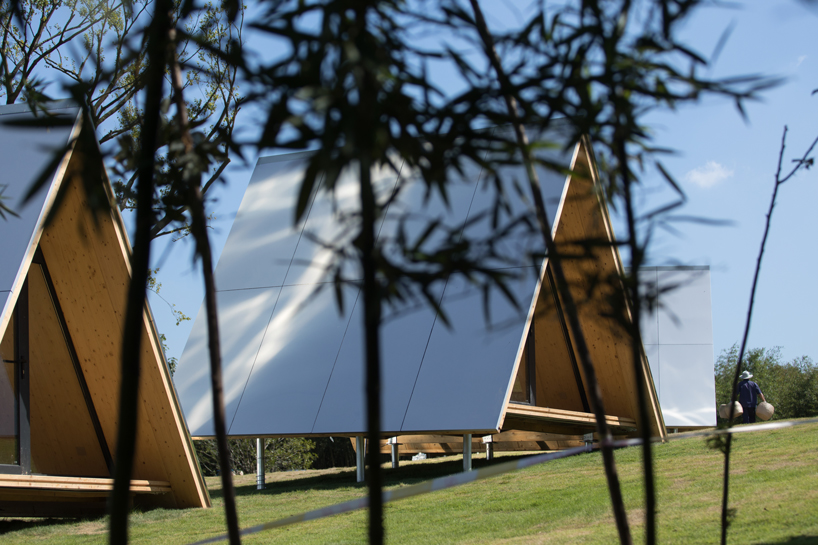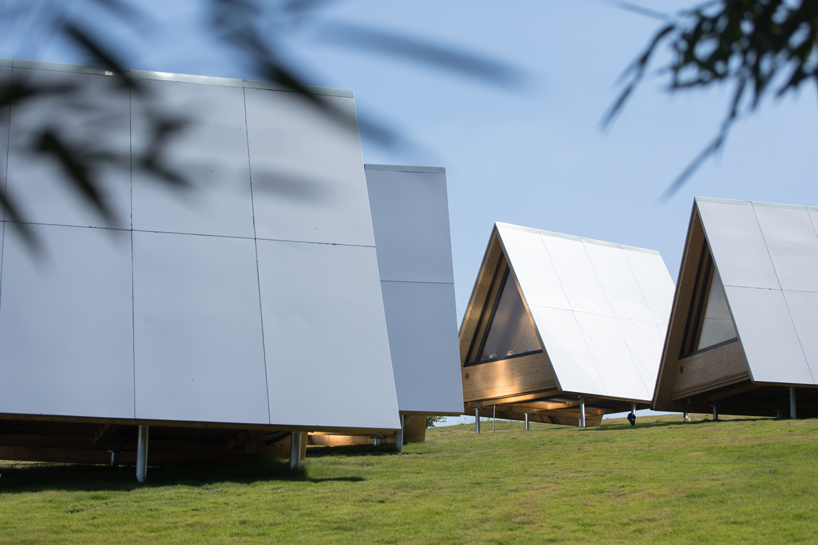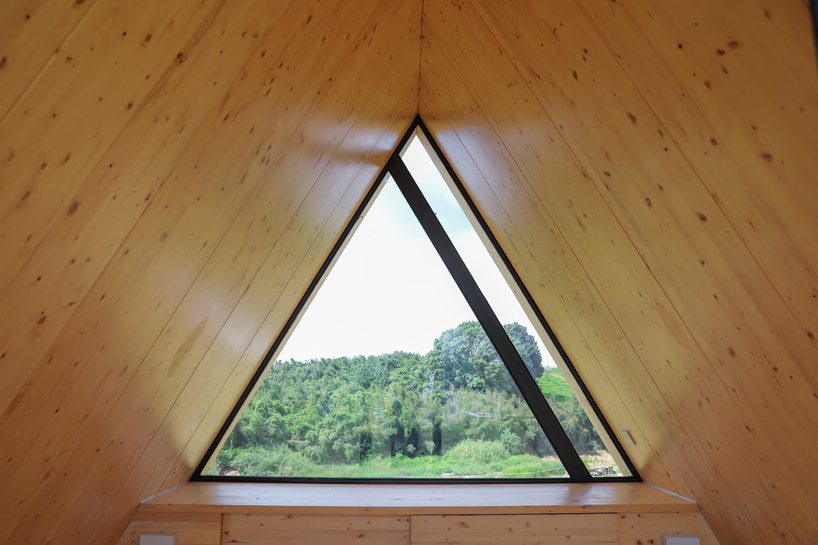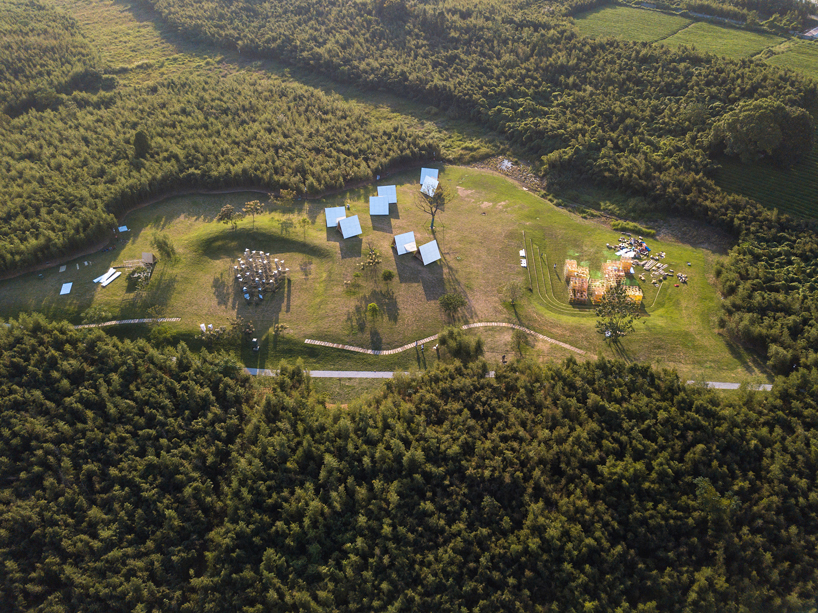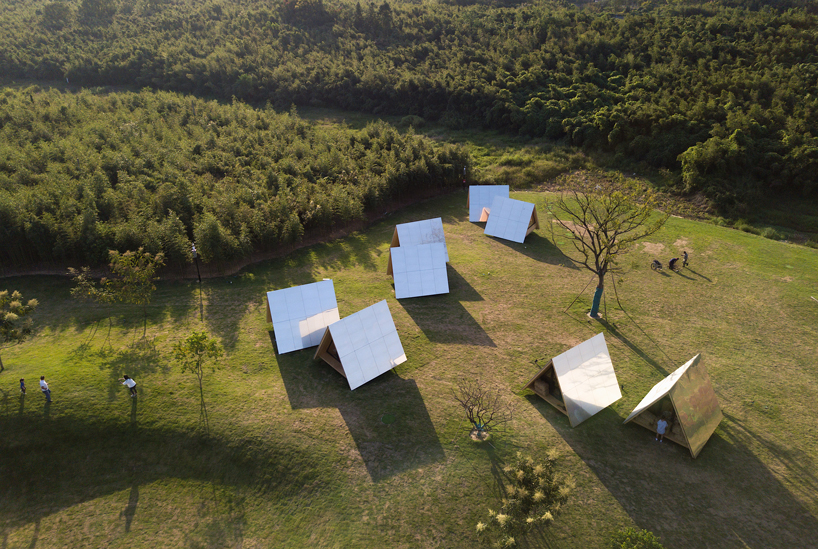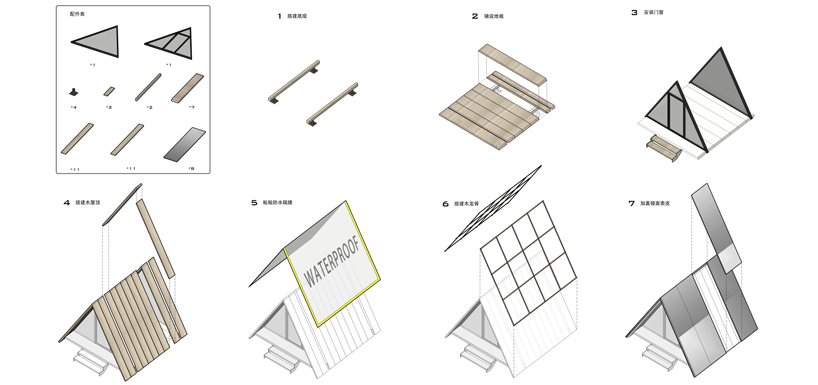 project info:
project name: wiki tribe
location: mogan river valley, deqing huzhou, china
design: wiki world & advanced architecture lab (AAL)
architects: mu wei, zhang yingchun, ye zhicong, wu baorong, feng jingqin, hu yafen, zhou li, chen chen, li kunhua, pan junyan, tan ruotian
materials: glulam, metal, glass
client: SUNAC, joyjoy culture & tourism
partners: world urban campaign of un-habitat, world children campaign (wocc), 7 billion urbanists (7bu)
date: 2019
photography: arch-exist
special thanks: the children and parents who participated in this project from little fish community SUNAC