fernando laposse's naturally-dyed pink beasts hang around the miami design district
for miami art week 2019, mexican product and material designer fernando laposse has transformed the miami design district with a collection of pink hairy sloths that hang from ropes, trees and arches. with the pink beasts installation, laposse — an advocate for sustainable craft traditions — aims to connect a wide public to dying processes rendered on natural materials and to recognize artisan communities who practice this activity.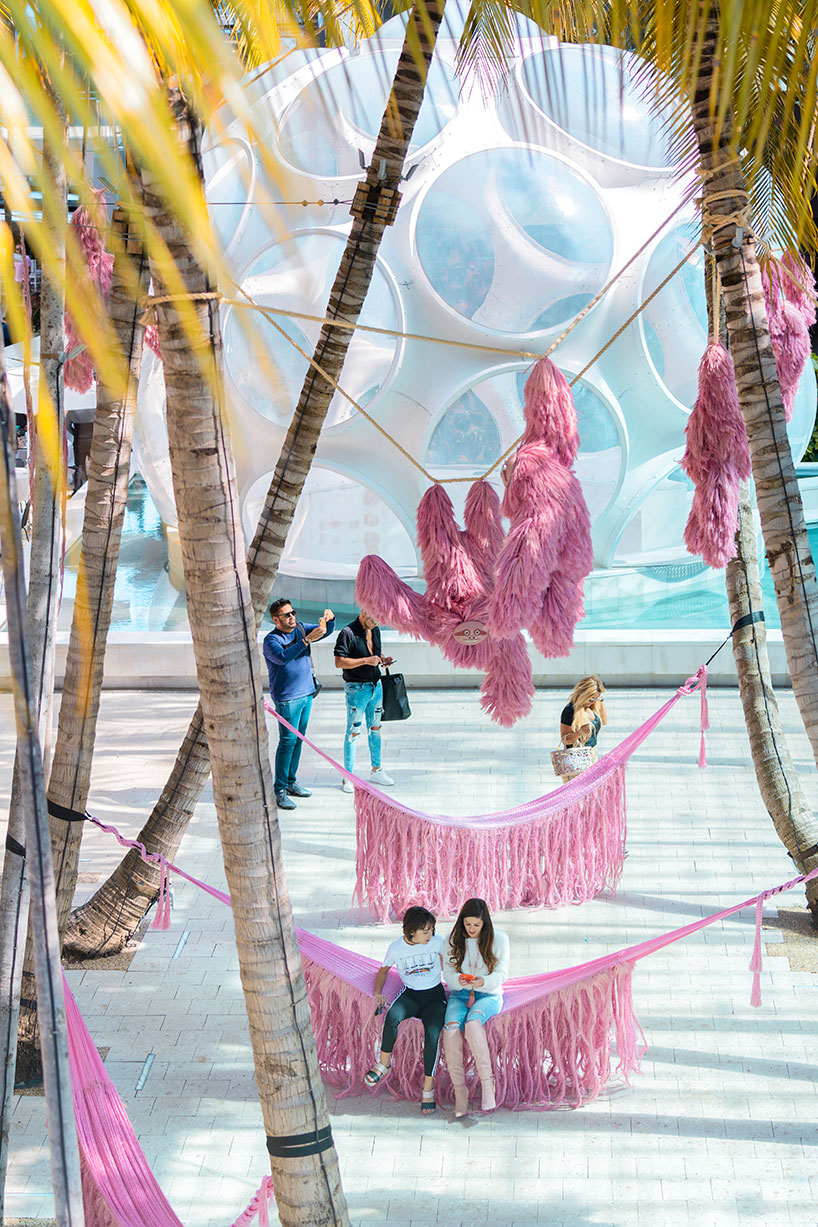 for pink beasts, fernando laposse collaborated with fiber artist, angela damman as well as artisans in sacaban, yucatán. the brightly-colored pink creatures have been dyed using cochineal, a tiny insect that is native to central america that grows on the opuntia cactus. this insect produces the world's brightest natural red dye, originally used by aztecs in order to showcase luxury. for the installation, laposse used agave fiber — a resistant ecological substitute to plastic threads — and dyed it using cochineals from an organic farm in the mountains of oaxaca. to achieve the 1930s-1940-s miami-inspired pink hue, a specific recipe of acidic lemon juice and baking soda was used.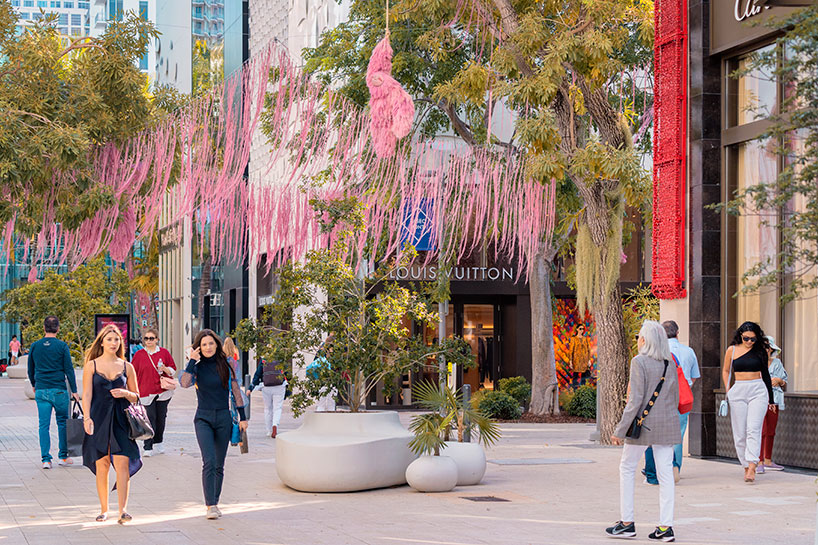 'pink beasts will showcase the versatility of laposse's work,' comments the official release. 'strands of pink sisal tassels suspended through the trees will guide visitors to discover a collection of pink hairy sloths that will hang from ropes, trees and arches. ten sculptural hammocks, created in collaboration with textile designer angela damman, will feature pink sisal locks that will hang down from the with otherwise traditional mayan designs. these will hang on metal structures and directly on palm trees for public use. inspired by age-old techniques of making useful goods from unique plant fibers, angela bringing her specialized knowledge and contemporary design to this installation.'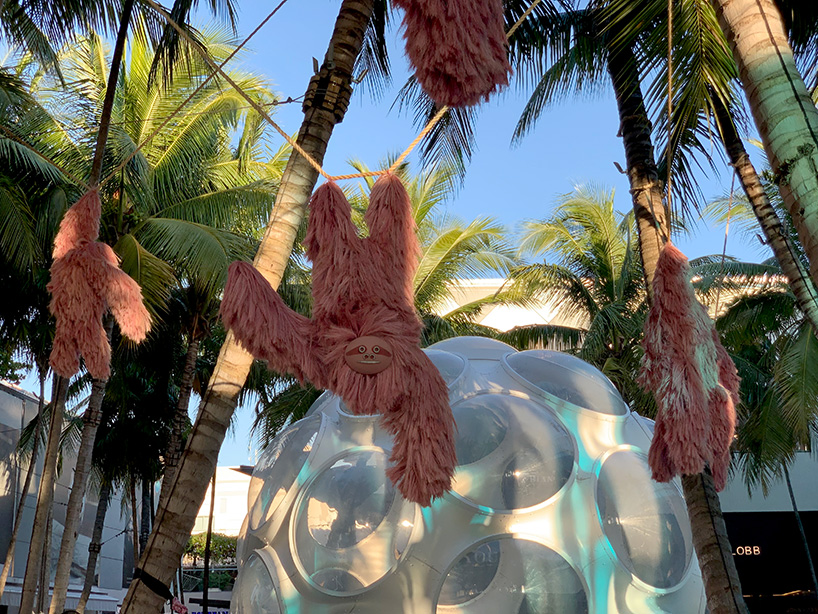 image © designboom
the work has been handmade by a community of mayan weavers in yucatán, including the production, cleaning and dying of the agave fiber. by installing pink beasts, fernando laposse wants to remind interacting visitors that there are still sustainable ways to achieve vibrant colors.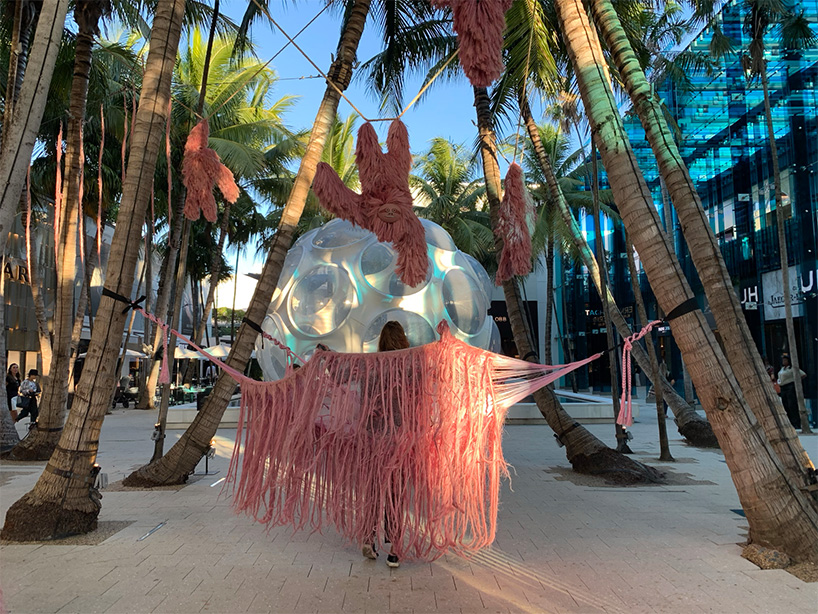 image © designboom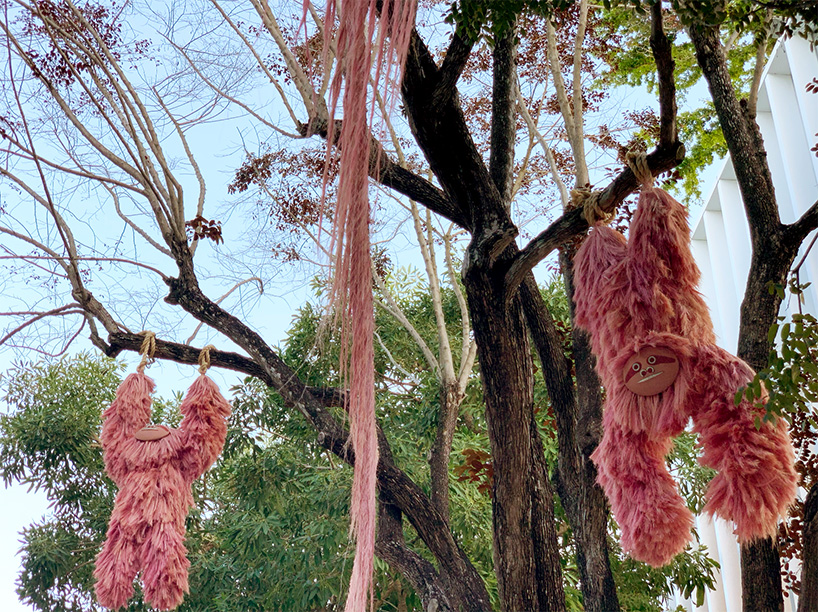 image © designboom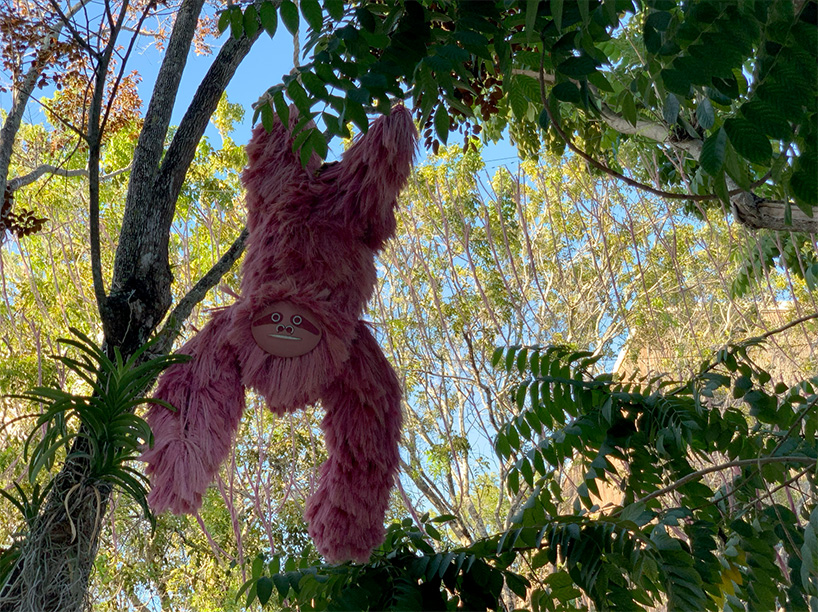 image © designboom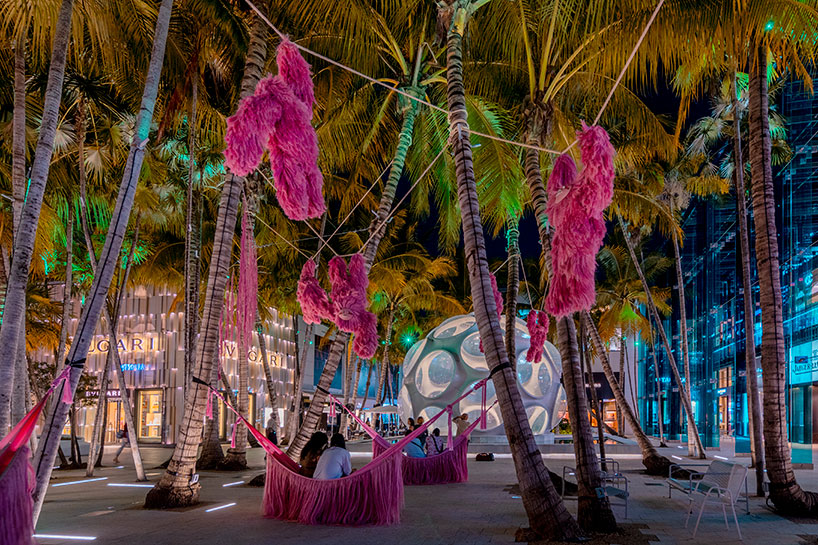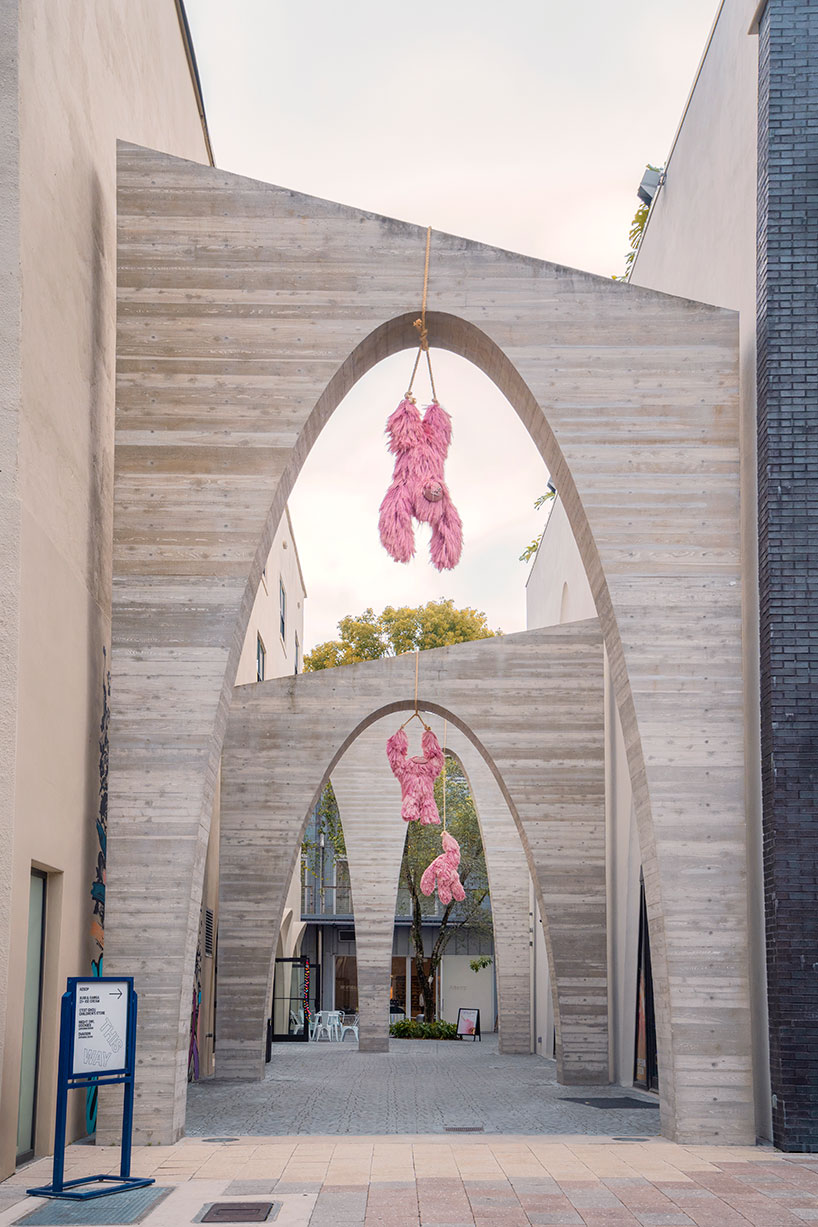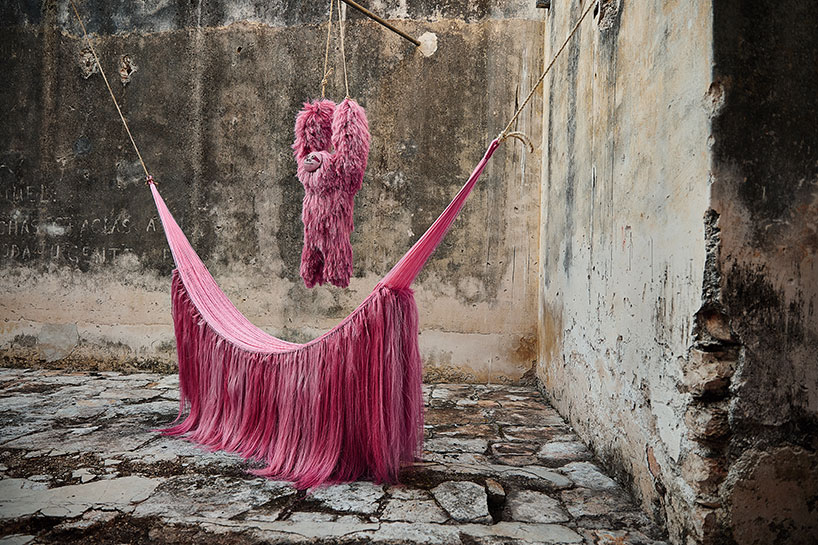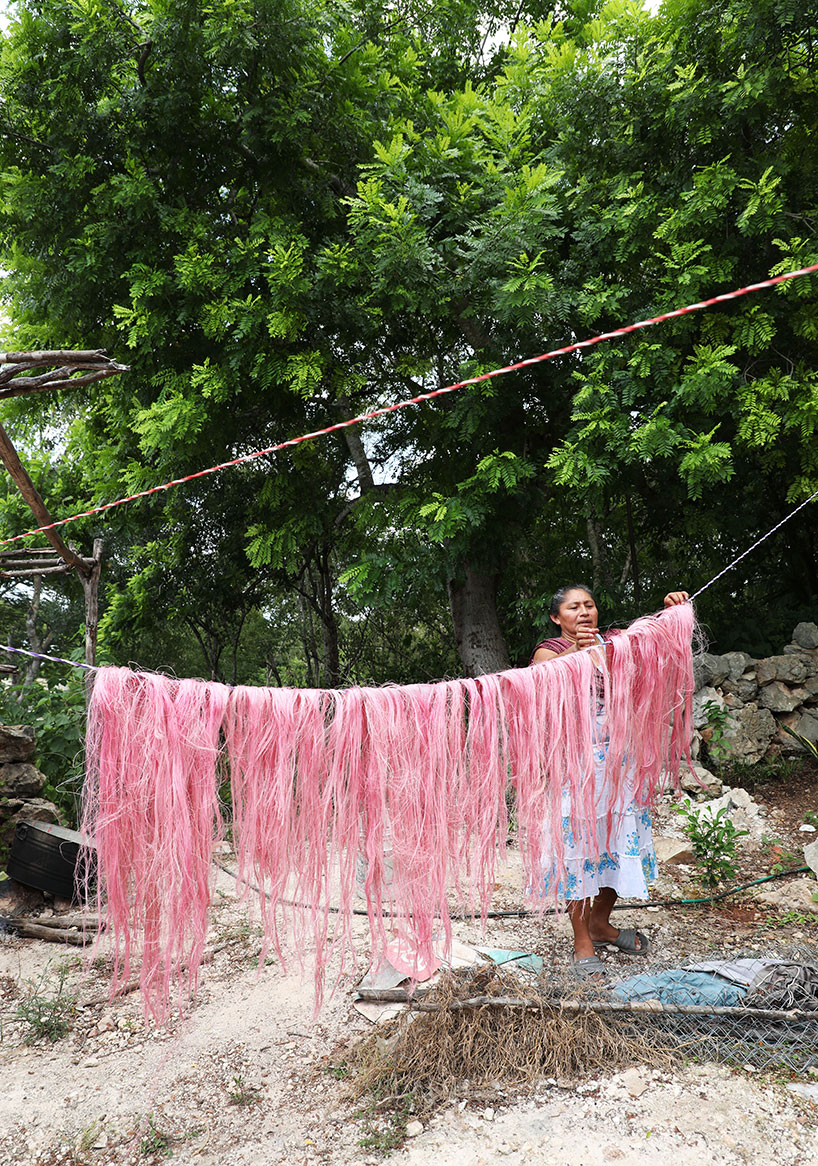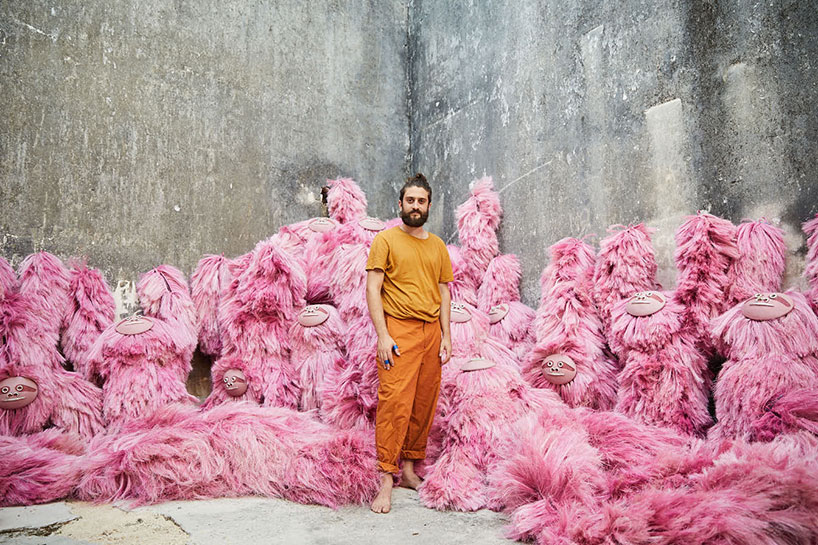 project info:
name: pink beasts
designer: fernando laposse
in collaboration with: angela damman
location: miami design district
juliana neira I designboom
dec 03, 2019