Fad or fixture: are electric cars the future of motoring?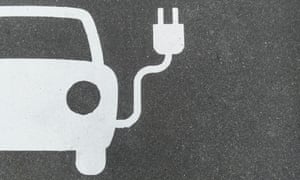 At the back of many motorists' minds, there's a nagging question: should my next car be electric? Increasing numbers of them are deciding – yes, it should. Electric vehicle (EV) sales are accelerating rapidly, with the Society of Motor Manufacturers and Traders (SMMT) figures for September 2019 showing a 236.4% rise year-on-year.
There's no doubt that this acceleration is in part being driven by increased awareness and fears about the climate crisis. But while we know that EVs are greener than traditional internal combustion engine cars, making the transition from the familiarity of fossil fuel to embracing electric can feel daunting, no matter how urgently you feel the climate emergency. Will vast amounts of number-crunching and spreadsheets be required to work out if an electric car will fit your lifestyle? Might you have to draw on vague memories of what Kws are from long-ago physics lessons? Thankfully, that won't be necessary.
"People often worry that deciding to move over to an electric car will be a chore and involve a lot of research," says Emily Rice, product manager at Renault Electric Vehicles. "But once they get started, they discover there's lots of independent, accessible information out there, and the process can be very straightforward."
When electric cars first came on to the market, there was a lot of hand-wringing about "range anxiety" – the fear of the battery running out before you can get to a charging point. But it turns out that unless you embark on epic road trips on a regular basis, range anxiety isn't a cause for concern. "The New Renault ZOE has a range of up to 245 miles according to WLTP testing*," explains Rice. "And that's plenty for most of us."
According to the Department of Transport, the average annual mileage for private cars in 2018 was 7,400 – this works out at just over 20 miles a day, so the New Renault ZOE will easily meet most people's day-to-day needs.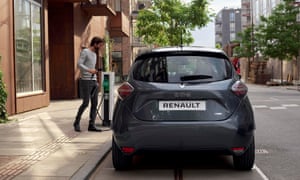 And when you do need to charge your battery, it's as easy as charging your smartphone. Most electric car drivers charge at home – something made even easier by Renault, which provides a free home charge point for new retail customers purchasing a New Renault ZOE**. Once you set off with a full battery, you rarely need to top up on regular journeys. And if you do run out of juice on the go, there's no need to panic – the UK now has more EV charging points than petrol stations (almost 10,000 locations now offer public charging points, according to Zap-Map).
And with cheap running costs, electric cars can be good for your bank balance as well as your conscience. The initial cost of an electric car tends to be higher than that of a petrol or diesel equivalent – though the government currently offers a grant of up to £3,500 towards brand new 100% electric vehicles.
But it's in the daily running costs where electric vehicles really excel. Fully electric vehicles with a list price of under £40,000 are exempt from vehicle excise duty (AKA road tax) as well as London's congestion charge and its ultra low emission zone (ULEZ) charge. EVs don't need oil changes and have fewer moving parts, so you could save 20-30% on servicing and maintenance costs compared with a petrol or diesel car.
And best of all, the mileage costs are significantly cheaper. Costs will vary depending on your electricity tariff but, according to the Energy Saving Trust, charging an electric vehicle at home will cost on average 4-6p per mile, and 8-10p if using a public charging point. This compares with 13-16p for a petrol or diesel car.
But choosing a car isn't just about drawing up budgets – it's about how it feels. And if you've never driven an electric car before then it's time to get behind the wheel. "I find electric cars provide a versatile, relaxing drive," says Thomas Clifton, electrification and new mobility manager at Renault. "As there's no gear changes, they're ideal for navigating city traffic. Then out of town, they handle just as well as a petrol or diesel car on motorways and rural roads. Forget the myth that electric cars are like driving a milk float – they give a smooth, powerful drive with great acceleration."
"If you're curious about electric cars, then do take one for a test drive," suggests Rice. "And don't just try it out in town – take the New Renault ZOE out on a motorway or dual carriageway and let it show you what it can do. I would recommend asking to borrow it over night if you can and see how easily it could fit into your lifestyle."
It's easy to put off making the switch to electric car ownership until some vague, undefined point in the future – but the truth is, there's really no need to. If you have any reservations about the costs, charging options or drive, a little research and a test drive will quickly allay your fears. Once motorists take the plunge, they quickly become "electrical evangelists" with zero interest revisiting the dark days of internal combustion engine ownership. The only question is: when will you join them and start reaping the benefits of greener motoring?
Curious to learn more about EVs? Find out more at renault.co.uk/zoe
* WLTP figures shown are for comparability purposes; only compare figures with vehicles tested to the same technical procedures. The WLTP electric range shown has been achieved using the new (WLTP) test procedure. Figures obtained after the battery was fully charged. Actual real world driving results may vary depending on factors such as the starting charge of the battery, accessories fitted after registration, weather conditions, driving styles and vehicle load.
** Homecharger provided and installed by BP Chargemaster PLC and only available for eligible customers. Visit renault.co.uk for full T&Cs.