'Are electric cars cheaper to maintain?' – and four other common EV questions answered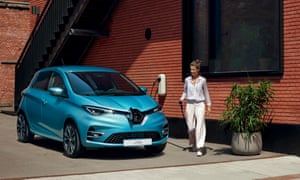 If you're currently in the market for a new car, chances are you'll have considered, at least briefly, the possibility of going electric.
While even five years ago, the thought of owning an electric vehicle (EV) was pretty radical, increased awareness of the climate crisis combined with ever-improving EV technologies – not to mention talk of cost savings – are resulting in more and more people making the switch.
But if you still have some pressing questions and niggling doubts, you're not alone. We've taken five of the most common EV questions to the experts to help you make an informed decision …
Are electric cars cheaper and easier to maintain than internal combustion engine (ICE) cars?
In short, yes. An electric motor is much more simple than an ICE, with fewer moving parts. As a result, the battery pack and motor need less maintenance than the equivalent parts in an ICE vehicle.
"There's no oil or oil filter to change, no engine to maintain and fewer parts to wear out, so an EV will be cheaper to service," explains Emily Rice, product manager at Renault Electric Vehicles. "Some drivers also find they drive more economically as the instrument panel indicates how you are driving and shows you, in real time, the energy being consumed by the battery. This can mean drivers are lighter on the accelerator and brakes, therefore extending the life of brakes and tyres too."
Renault has also adopted an energy recovery braking system: every time the vehicle slows down, part of its kinetic energy is converted into electricity. The battery is recharged when the driver lifts the foot off the accelerator or slightly engages the brake. This helps preserve or even increase your driving range, and of course save you electricity charges.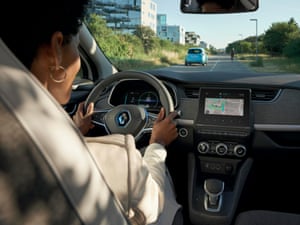 How far can electric cars go?
This varies from electric car to electric car, but almost all will do more than 100 miles on a full charge, with most newer models going past 200 miles.
Battery technology is developing rapidly, so newer EVs will have a greater range than older models. For example, the New Renault ZOE has a 52kWh battery, which is good for up to 245 miles, according to Worldwide Harmonised Light Vehicle Test Procedure (WLTP) testing*. That's a 73% increase in battery capacity compared with the first ZOE, which launched seven years previously.
Even EVs with smaller battery capacities can be charged quickly, though. Using a rapid charger, just 20-30 minutes of charging will give more than enough juice to complete most everyday journeys.
Do electric cars pay road tax?
Yes and no … depending on the age and price.
All EVs registered prior to April 2017 pay zero vehicle excise duty (VED, often called "road tax"), as it's all based on tailpipe emissions – and as EVs generate 0 g/km of CO2, they're exempt.
However, the rules around VED changed in April 2017, and a premium tax was introduced. Now, any car over £40,000 when new has to pay an annual supplement (£310-320 a year depending on the model year of the vehicle) for the first five years, regardless of its emissions.
Fortunately, it's possible to bag a brand new EV for far less than the £40,000 threshold. For instance, New Renault ZOEs start at £25,670 – no VED is just one of the reasons it's the ideal first electric car.
Are electric cars automatic?
Not exactly. Like automatic cars, electric cars don't have a clutch or gear stick, but that's where the comparison stops. Unlike automatic cars, electric cars don't have a gearbox at all, which results in a smoother ride and nippy acceleration.
Confused? Rice explains: "ICE cars need gears as they can only generate power/torque in a narrow band of engine speeds and the gears help keep the engine within those bands. In an electric car, maximum torque is available instantly and at low speeds so there is no need to have multiple gears."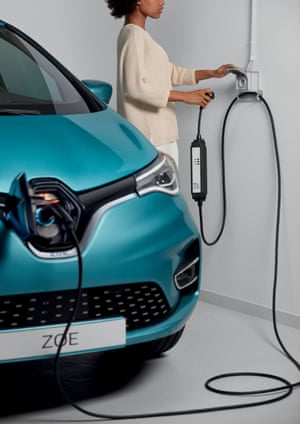 Can I charge my electric car at home?
Not only can you charge your electric car at home, it's the preferred option for most EV owners.
When it comes to charging at home, you have two options. By far the most efficient is using a dedicated home-charging point – something Renault provides for free with every retail purchase** of the New Renault ZOE. These are wall-mounted, weather-proof units that you connect to your car to using a dedicated charging cable. It's best to charge your car at night – when electricity rates are often cheaper – and then top up in smaller bursts throughout the day, if needed.
The second home-charging option is to charge your car using a normal three-pin socket. This is a great solution if you're away from home and need a top-up, but shouldn't be your only, or primary, charging solution. Charging this way is much slower than using a wall-mounted unit, and gives eight miles of range an hour of charging compared with a 7kW home charger that will give around 30 miles of range an hour, according to WLTP testing*. You can also often top up for free on public networks when you are out and about – look for charging points at supermarkets and public car parks. Rapid DC charging at 50kW available on the New Renault ZOE will give an estimated 90 miles driving range in 30 minutes.
Curious to learn more about EVs? Find out more at renault.co.uk/zoe
*The Worldwide Harmonised Light Vehicle Test Procedure (WLTP) figures shown are for comparability purposes; only compare figures with vehicles tested to the same technical procedures. The WLTP electric range shown has been achieved using the new WLTP test procedure. Figures obtained after the battery was fully charged. Actual real world driving results may vary depending on factors such as the starting charge of the battery, accessories fitted after registration, weather conditions, driving styles and vehicle load.
**Homecharger provided and installed by BP Chargemaster PLC and only available for eligible customers. Visit renault.co.uk for full T&Cs.