disney reveals interactive galactic starcruiser hotel at star wars theme park
disney has revealed new details about the hotel, now known as star wars: galactic starcruiser, at D23. concept art shows the plans for the immersive hotel, which is being developed in the disney world resort in florida.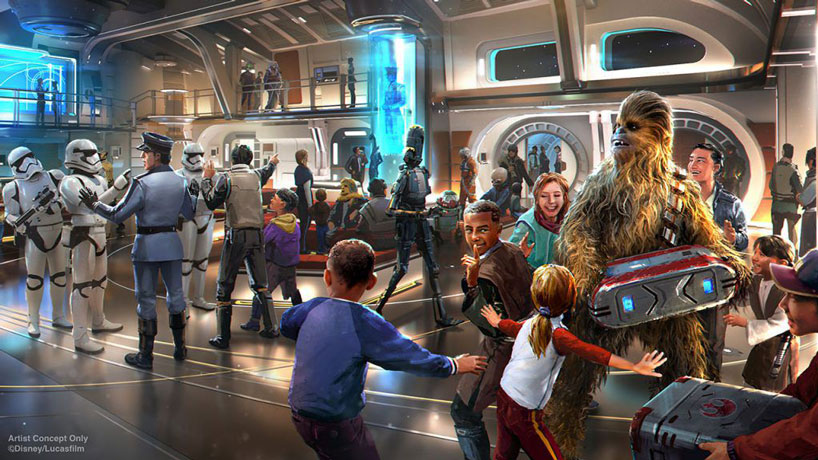 images courtesy of disney
guests will be able to board the halcyon ship and can sleep there for a three-day, two-night star wars experience. there will be no option to stay any longer or less than that as an integral part of the experience is a three-day long interactive story that involves the ship being boarded by kylo ren and the first order. if that's not enough to get you into it, the windowless hotel features screens that give the impression of being in space.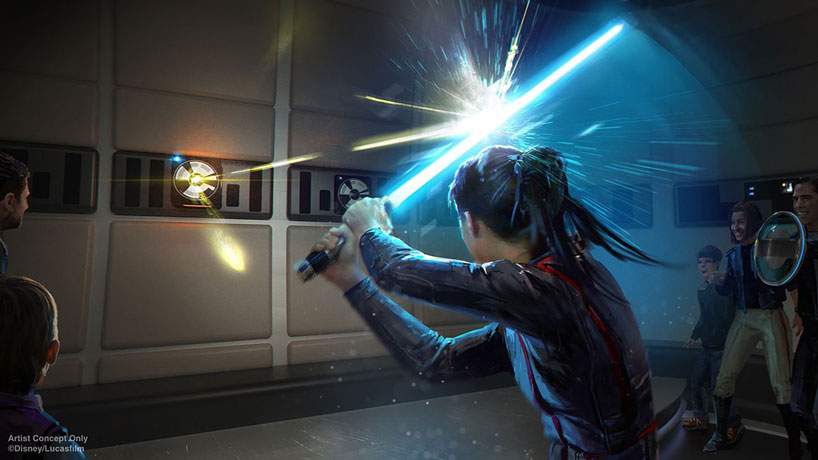 the adventure begins when you arrive at the galactic starcruiser terminal at walt disney world and check in. guest will then be invited to enter a launch pod for transport into space. when the launch pod 'docks' with the halcyon and the airlock opens, guests will step into the ship's main deck atrium to begin their journey. activities offered during the spaceship 'cruise' include training with a lightsaber and visiting the starcruiser's bridge to learn all about the spaceship's systems and how to operate them.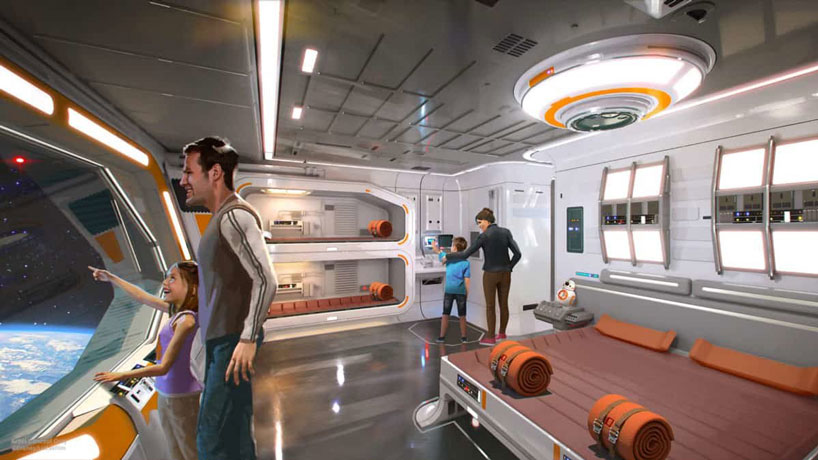 details of the hotel, which is located across from the galaxy's edge park in florida, were unveiled at this week's opening of star wars galaxy's edge in orlando, florida. there isn't an opening date for starcruiser as of yet. widely-rumored estimates suggest $1,400 per person for the three-day, two-night experience although some sites have even mentioned costs upwards of $ 3,300 per person (for 2 nights / 3 days), and a cabin for five passengers would cost about $ 7,200.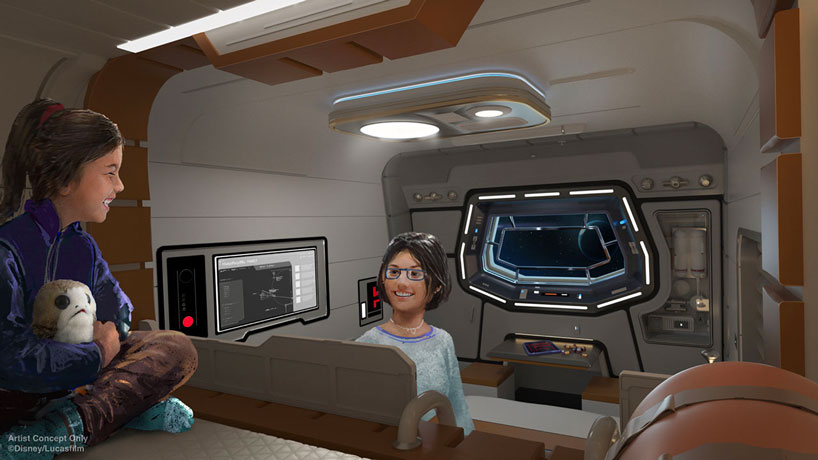 project info
company: disney
project: star wars theme park / star wars hotel
location: disneyland park at the disneyland resort in anaheim, california
kieron marchese I designboom
sep 02, 2019