.moregames-list-body { margin-top: 20px !important; } iframe { border: 0; } #div_blockBottom_1 { margin: 0 !important; } .gcp-right { display: none; } .arena-wrapper ark-bottom-ad { margin-top: 59px; } #div_728x90_1_0 { display: none; } .puzzles__tiles { padding-bottom: 8px; padding-left: 4px; justify-content: start !important; } #ark_display_r3 { display: none; } .arena-wrapper.arena-platform-wide { padding-top: 0; } .arkad300x250_1, .arkad300x250_2, .arkad728x90_2 { display: none; } body, main.arena-wrapper { background: #f6f6f6; } .puzzles { margin-bottom: 22px; } a.popup-contact_us { display: none; } #poweredBy { display: none; } ark-grid[arkmodulekey="SocialButtons"] { height: 73px; display: flex; align-items: center; justify-content: center; } .arena-row.arena-social-bar { display: flex; justify-content: center; } #titleUrl .slabtext { font-size: 53px !important; color: #9600b4; font-weight: 800; font-family: sans-serif; } .arena-wrapper .arena-main-head .arena-navbar .arena-nav-secondvariant { background: #000; } .arena-wrapper .arena-main-head .arena-navbar .arena-nav-secondvariant .arena-nav-secondvariant-list ark-li a { color: #999; font-size: 12px; height: 20px; line-height: 18px; height: 18px; border-left: 1px solid #494848; } .arena-wrapper .arena-main-head .arena-navbar .arena-nav-secondvariant .arena-nav-secondvariant-list ark-li+ark-li { border: 0; } .arena-wrapper .arena-main-head .arena-navbar .arena-nav-secondvariant .arena-nav-secondvariant-list ark-li a:hover { color: #fff; background: none; text-shadow: none; } .arena-wrapper .arena-main-head .arena-navbar .arena-nav-secondvariant .arena-nav-more { border: 0; } .gcp-left { width: 100%; } .arena-wrapper.arena-on-pc .arena-main-head .arena-navbar .arena-nav-secondvariant .arena-nav-dropdown a:hover, .arena-wrapper.arena-on-pc .arena-main-head .arena-navbar .arena-nav-secondvariant .arena-nav-more:hover, .arena-wrapper.arena-on-pc .arena-main-head .arena-navbar .arena-nav-secondvariant a:hover { background: #000; color: #444; text-shadow: none; color: #fff; } .arena-wrapper .arena-main-head .arena-navbar .arena-nav-secondvariant .arena-nav-dropdown a { background: #000; color: #999; font-size: 12px; border-color: #999; } .arena-wrapper .arena-main-head .arena-navbar .arena-nav-secondvariant .arena-nav-more:after { margin-bottom: -2px; } .arena-wrapper.arena-on-pc .arena-main-head .arena-navbar .arena-nav-secondvariant .arena-nav-more:after { background-position: -16px 0; } .arena-wrapper .arena-main-head .arena-navbar .arena-nav-secondvariant .arena-nav-secondvariant-list.arena-nav-long-list .arena-nav-more { background: none; }
.ucklickBlock { position: relative; clear: both; overflow: hidden; border: 1px solid #ccc !important; border-radius: 0; box-shadow: none; margin: 10px 0 !important; padding: 20px 0 20px 19px !important; background: #fff; } .ucklickBlock ark-span { position: absolute; right: 20px; top: 10px; font-weight: bold; color: #d70101; font-size: 16px; cursor: pointer; } .ucklickBlock p { white-space: normal; letter-spacing: normal; font-size: 16px; padding: 0 20px 0 0; line-height: 17px; } .ARK_block.ucklickBlock h2 { padding: 0 0 10px 0; color: #d70101; font-size: 19px; font-weight: 600; text-transform: uppercase; font-family: sans-serif !important; } .ucklickBlock p a { font-weight: bold; text-decoration: underline; } .ARK_playGame_game>div { display: block; } #player_ark_div { margin: 0 auto; } .sh_bottom { display: none; } .ARK_playGame #gameName { padding-left: 20px; } .ARK_mainContainer .ARK_block { padding: 20px 0 0 0; } .ARK_mainContainer .ARK_moreGames { padding-left: 20px; } .gannett-cobrand-games-left { width: 660px; } .cards { overflow: visible; } .cobrand-footer { clear: both; } body { margin: 0; } .third-party .card { width: 990px; } #left { padding-bottom: 45em; } #right { padding: 15px 10px 0 0; } #container { background: #fff; display: inline-block; position: relative; } .gannett-cobrand-games-right { padding-top: 64px; } #contentDiv-loader.loading { margin-left: 0; } .gcp-footer { padding: 0 !important; width: 980px !important; } #ARK_header { margin-top: 40px; } .ic_controls, .ic_left_nav, .ic_right_nav { display: none; } #ratingstars img { display: inline-block; } .logo-top-buttons .social-buttons { white-space: nowrap; } #foo_quizzes { display: none; } * { margin: 0; padding: 0; } .moregames { width: 300px; height: 100%; margin-top: 20px; } .moregames-hide { display: none; } .moregames-list li { list-style: none; margin: 0 0 20px 0; } .moregames-list-link { font: bold 16px, 'Helvetica Regular', Helvetica, Arial, sans-serif; color: #333; text-decoration: none; } .moregames-list-link:hover, .moregames-list-allgames:hover { opacity: 0.8; } .moregames-list-link-img { display: block; max-width: 100% !important; height: auto; border-radius: 5px; margin-top: 5px !important; } .moregames-list-see_all { float: right; font: bold 16px, 'Helvetica Regular', Helvetica, Arial, sans-serif; color: #00A6F9; text-decoration: none; }
.ark-promo-link { display: block; float: right; font-size: 12px; color: #363636; margin: 5px 10px 5px 0 !important; text-decoration: none; } .arena-wrapper .arena-category ark-gcat-list.arena-swap-slider ark-li img { width: 100%; } .arena-wrapper .arena-category .arena-game-name { width: 100%; display: block; font-family: "Helvetica Regular", Helvetica, Arial, sans-serif; font-size: 12px; line-height: 14px; color: #333; padding: 0; font-weight: 600; letter-spacing: 0; white-space: nowrap; } .arena-wrapper h2.puzzles-h2 { display: block; letter-spacing: normal; font-size: 18px; color: #333; text-transform: uppercase; font-weight: 600; font-family: sans-serif !important; padding: 10px 10px 0 10px; } .puzzles__img { width: 620px; height: 135px; } .puzzles__img:nth-child(5n) { width: 620px; height: 135px; } .puzzles__tiles { display: flex !important; flex-wrap: wrap; justify-content: center; } .puzzles__tile { width: 25%; padding: 10px; } .puzzles__tile:first-child { margin-top: 0; } .puzzles__tile .puzzles__tile-img { border-radius: 4px; width: 100%; height: auto; } .puzzles__tile:nth-child(5n + 1), .puzzles__tile:first-child { width: 100%; } .puzzles__tile:nth-child(5n + 1) .puzzles__tile-img, .puzzles__tile:first-child .puzzles__tile-img { width: 100%; height: auto; } .puzzles__tile:nth-child(1n + 21) { width: 25%; padding: 10px; } .puzzles__tile-description { font-size: 14px; color: #555; } .puzzles__tile-name { line-height: 22px !important; display: block; letter-spacing: normal; font-size: 12px; color: #333; padding: 0; font-weight: 600; font-family: sans-serif !important; white-space: nowrap; } .puzzles { border: 1px solid #ccc; background: #fff; } ark-ad-right.arena-ad-col { margin-top: 73px; } ark-bottom-ad { display: flex !important; } ark-ad-right { width: 322px !important; height: 100%; padding: 10px; border: 1px solid #ccc; background: #fff; } .arena-wrapper.arena-platform-wide.arena-on-pc { padding: 35px 0 0; } .arena-wrapper.arena-platform-wide .arena-ad-col+.arena-main-col { margin: 0 330px 0 0 !important; } h2.moregames-title { text-align: center; margin-bottom: 5px !important; color: #9600b4; text-transform: uppercase; font-size: 26px; font-weight: 900; border-bottom: 1px solid #ccc; margin-bottom: 13px !important; font-family: sans-serif !important; padding: 5px 0 6px; } /* help popup styles */ .help-btn { position: absolute; right: 0; top: 17px; font-size: 14px; background: #009bff; border: 1px solid #008fef; -moz-border-radius: 3px; -webkit-border-radius: 3px; -khtml-border-radius: 3px; border-radius: 3px; -moz-box-shadow: 0 2px 0 #e5e5e5; -webkit-box-shadow: 0 2px 0 #e5e5e5; box-shadow: 0 2px #e5e5e5; color: #fff; padding: 2px 39px; line-height: 1.9; text-transform: uppercase; font-family: "Futura Today", sans-serif; cursor: pointer; border: 0; box-shadow: none; background: transparent; color: #141414; font-weight: 600; outline: none; font-family: Arial; letter-spacing: -.5px; padding: 4px 10px; } .help-btn:hover { color: #414141; } .help-popup { display: none; position: fixed; top: 0; left: 0; width: 100%; height: 100%; background: rgba(0, 0, 0, 0.5); z-index: 9999; } .help-popup__content { position: absolute; top: 50%; left: 50%; transform: translate(-50%, -50%); background: #fff; width: 460px; padding: 25px 15px 10px !important; font-family: "Futura Today", sans-serif; border-radius: 5px; } .help-popup__close-btn { position: absolute; right: 7px; top: 2px; font-size: 24px; transform: rotate(45deg); background: #fff; border: 1px solid #ccc; border: none; cursor: pointer; outline: none; } .help-popup__text { font-size: 16px; margin: 0 0 10px !important; ; line-height: 1.4; } [arkmodulekey="Title"] { position: relative; } div#div_blockRight_1 { height: auto !important; } .arena-wrapper iframe#div_blockRight_1 { height: 250px !important; margin: 0 0 20px 0 !important; } .arena-wrapper iframe#div_blockRight_2 { margin: 0 0 20px 0 !important; } div#div_blockRight_1 a { margin-top: 0; margin-bottom: 20px; display: inline-block; } div#div_blockRight_1 a:last-child { margin-bottom: 10px; } iframe#div_blockRight_2 { height: 600px; } .arena-wrapper iframe#div_blockRight_1 { margin: 0 0 20px 0 !important; } .arena-wrapper.arena-platform-wide.arena-on-pc { padding: 16px 0 0 !important; } .arena-wrapper .arena-main-head .arena-navbar .arena-nav-secondvariant { background: #141414 !important; } .ark-grid-12-of-12[arkmodulekey="GameDetails"] { background: #fff; border: 1px solid #ccc; margin-bottom: 10px; } .arena-wrapper .ark-game-name-head { border-bottom: 0; padding: 14px 0 8px 17px; } ark-ad-right { height: auto; }
.arena-wrapper .ark-game-name-head { border-bottom: 0; padding: 14px 0 8px 17px; text-transform: uppercase; font-weight: 800; font-family: Arial, sans-serif !important; font-size: 17px; }

Popular games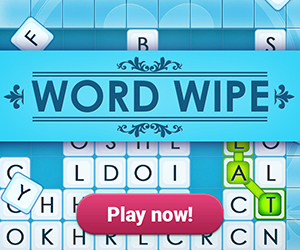 div#div_blockRight_0 { height: 316px !important; } iframe#div_blockRight_2{ height: 600px !important; }
powered by Arkadium logout x
These free games are powered by Arkadium, the leading provider of interactive content that delights, excites and drives our partners toward their goals. Are you a Publisher? If you're looking to drive new revenue by keeping your users engaged and on your site, our Arena gaming portal is for you. Getting started is easy: find out how. About Arkadium Our Privacy Policy Tweet Puzzles Word Card Arcade Strategy Quizzes All Games More x You have logged out Login again .ark-play-widget-container { display: table !important; width: 100%; } .ark-play-widget-container > ark-div { margin: auto; }
x
Your game was paused due to inactivity
x We noticed that you are using an ad blocker. We believe that games should be free for everyone to enjoy, and ads help us achieve this goal. We take all measures to ensure that the ads shown on this site are secure. In order to continue playing, please enable ads to appear on this site. For ad blocker disabling instructions, click here.
MORE GAMES


Crossword The ultimate word and knowledge challenge.

Sudoku Classic game of math and logic.
Lexigo A new and highly addictive blend of dominoes and scrabble.

Tri-Peaks Solitaire Reveal cards as you clear your way to the top!


Outspell SCRABBLE players love this free online word game, with fun twists on the classic!

Backgammon Multiplayer Play Backgammon Multiplayer against a computer opponent or play with a friend!

Spider Solitaire Spider Solitaire is known as the king of all solitaire games!

Jigsaw Play this classic table game online!

Unolingo A challenging blend of crossword and sudoku that tests logic and deductive reasoning.

Up & Down Words Use crossword-style clues to fill in two-word phrases.

KenKen Similar to sudoku, but with the added challenge of boxed equations.

Word Round Up A challenging blend of crossword and word find.


Quick Cross A speedy crossword challenge.

Jumble America's No. 1 puzzle game, a delight for word-puzzle enthusiasts.

Mahjongg Candy A matching game with a sweet twist!

Klondike Solitaire Play free online Klondike Solitaire, the ultimate game for solitaire lovers!

Rootonym An addictive root word association game.

Sudoku 2 A quick and compact logic challenge.  .navigation-footer { display: flex !important; justify-content: space-around; } .navigation-footer__list-title { text-decoration: none; font-family: "Futura Today",sans-serif; text-transform: uppercase; font-size: 13px; letter-spacing: 1px; color: #333; line-height: 21px; } .navigation-footer__list-items { flex: 1; max-width: 99px; } .navigation-footer__list-item { overflow: hidden; text-overflow: ellipsis; white-space: nowrap; display: inline-block; width: 100%; font-family: "Helvetica Regular", Helvetica, Arial,sans-serif; font-size: 11px !important; color: #888; line-height: 21px; } .navigation-footer__more-game { text-decoration: none; font-weight: bold; font-family: "Helvetica Regular", Helvetica, Arial,sans-serif; font-size: 12px; color: #009bff; line-height: 21px; }
Privacy and Cookie Policy. x Ok x General Data Protection Regulation In order to comply with Europe's new General Data Protection Regulation (GDPR), we are updating our privacy policy to give you even more transparency into the data that we collect. Please review the items below to continue to enjoy the Games Arena: If at any time, you would like to access or erase your data from our records, please contact us via email at DPO@arkadium.com or via the Contact Us form on our website. By using this site, you agree to Arkadium's Privacy and Cookie Policy.