IKEA creates typeface out of brilliant twitter responses to its couch-creator tool
IKEA has launched a new font, with each letter formed of pieces of sofa, and created using the home furnishing innovator's 'vallentuna' sofa planning tool. called SOFFA SANS, the font is inspired by hundreds of twitter users who pushed the tool to its limits, creating extreme examples including $15,000 designs and replicas of iconic game scenes.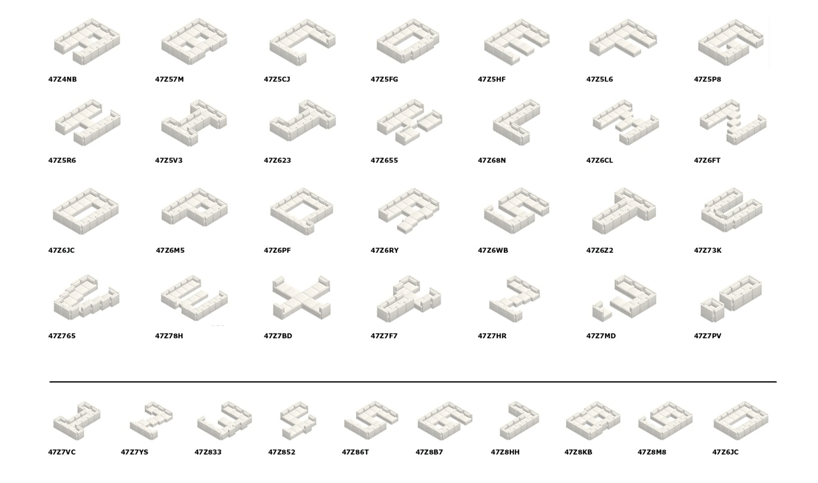 'we've been really enjoying seeing the fun that people are having with our sofas, and the innovative solutions they are creating,' marcos tejedor, living rooms sales leader for IKEA uk and ireland said. 'inspired by their creativity, we've launched SOFFA SANS: the world's comfiest font. its modular form and relaxed letter-spacing makes it one of the most versatile fonts out there and we're looking forward to seeing where it's used.'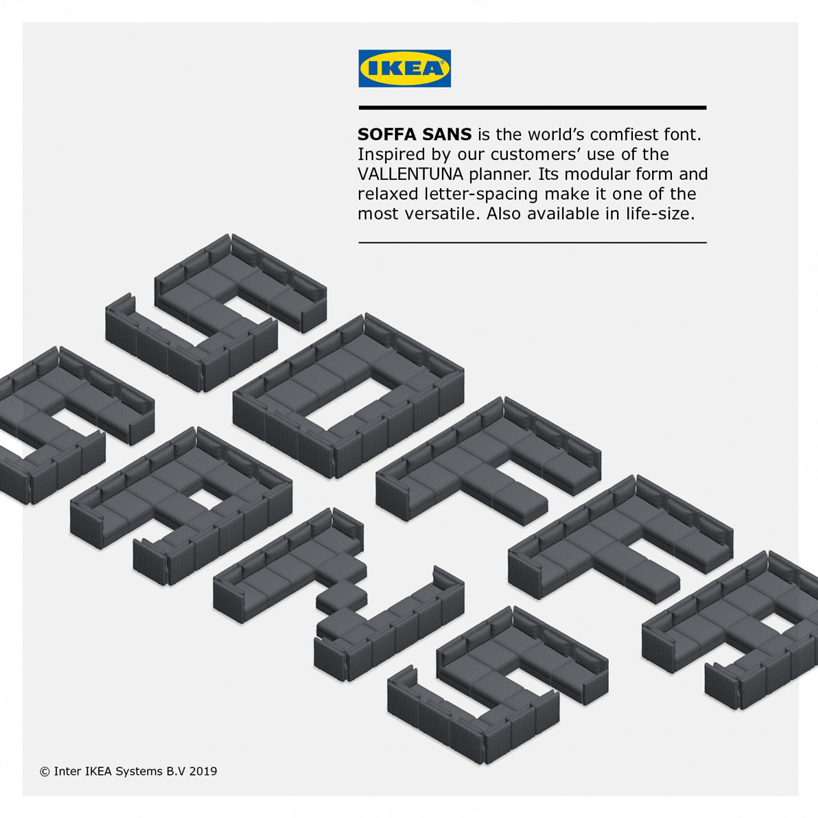 IKEA teamed up with customer experience agency proximity london to create the font, which is called SOFFA SANS and features 1434 products. the type face has been dubbed 'the world's comfiest font' and includes the vallentuna hillared dark grey cushion as the most frequently used product. it would cost us $135,000 (£106,320) if made in real-life but can be downloaded for free here.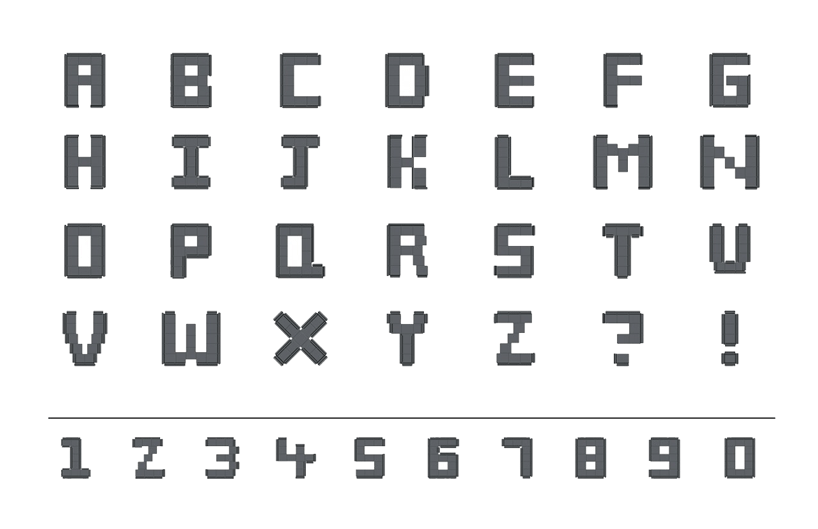 project info
agency: proximity london
client: IKEA
kieron marchese I designboom
jul 01, 2019