visual display carefully restores the 150 year old 'vitello d'oro' restaurant in udine, italy
situated in the historic center of udine, italy, visual display has completed the careful restoration and interior design of 'vitello d'oro' restaurant. originally opened back in 1849 and positioned adjacent to the old fish market, the establishment has become somewhat of a reference point within the italian city. the design brief from the owners, brothers massimiliano and gianluca sabinot, sought to create a new interior to best represents the quality of their service and the cuisine, made of tradition but increasingly oriented towards innovation.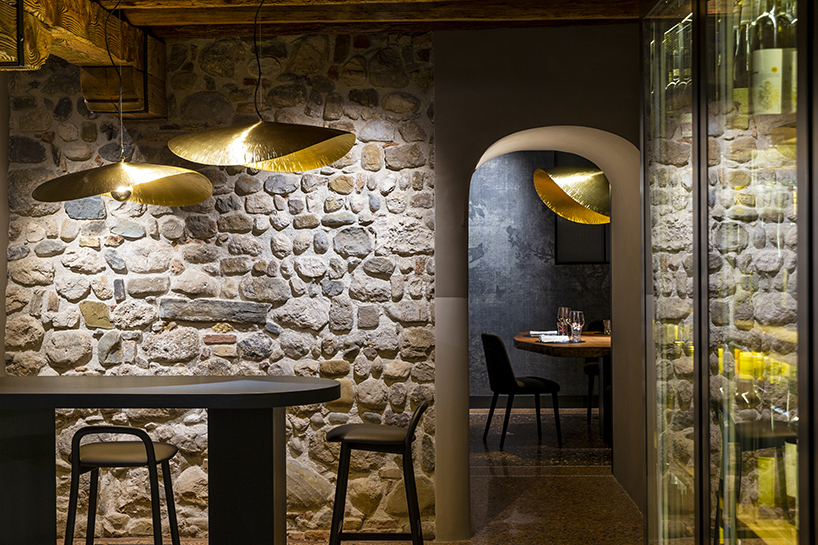 all images © alessandro paderni / eye studio
the renovation and restoration by visual display began with a very precise concept: the challenge of creating an atmosphere which is welcoming and charming at the same time, contemporary but respecting history and characteristic features of the place. a space that could also connect with a new clientele, more dynamic and international, and with new generations; but without disappointing the expectations and affection of the 'historic' clients who have always frequented it.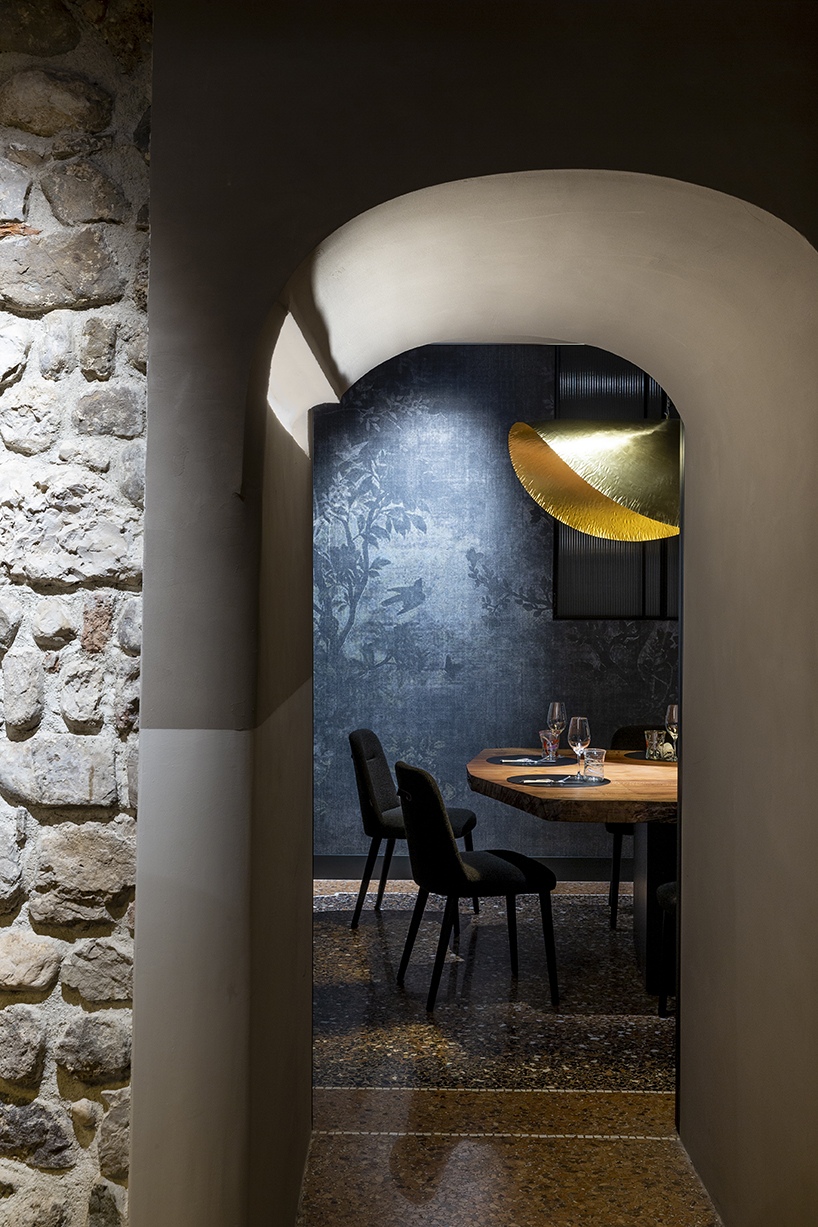 before considering the stylistic and technical aspects' – says giorgio di bernardo, visual display CEO – 'the project started by analyzing with the customer the dynamics, flows, and needs of the restaurant. we individuated and preserved those gestures that over the years have become rituals and safety both for those who work there and for guests. investigating and creating new opportunities, evolving and improving existing ones.
so the design work has begun with designing the experience, working carefully on flows and functions to guarantee the quality of work, service and stay. imagining restaurant life, setting it as a project element, before starting to design the style, then shake altogether. this means designing the experience. and looking for a resonant result.'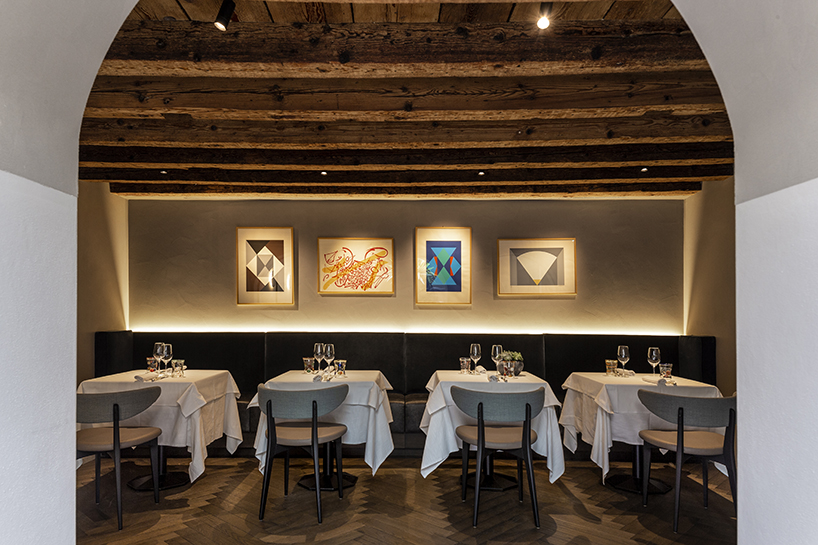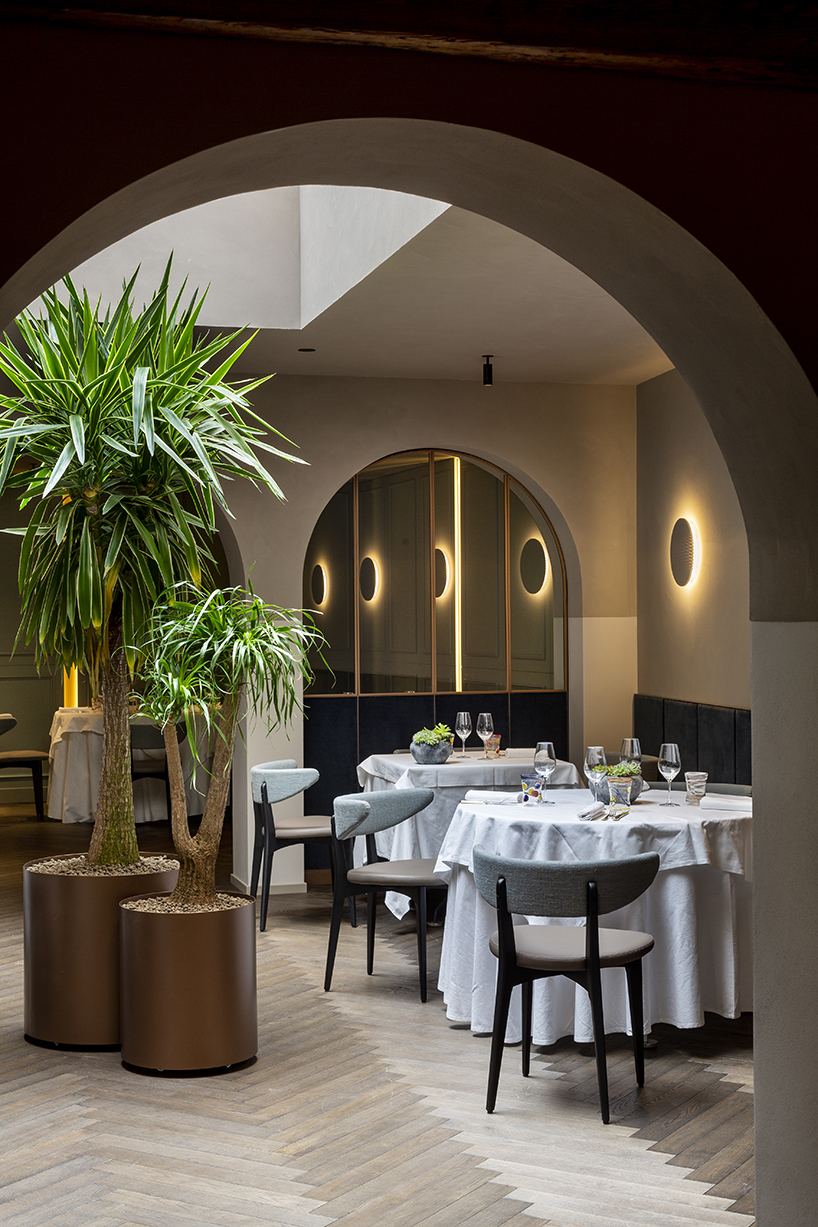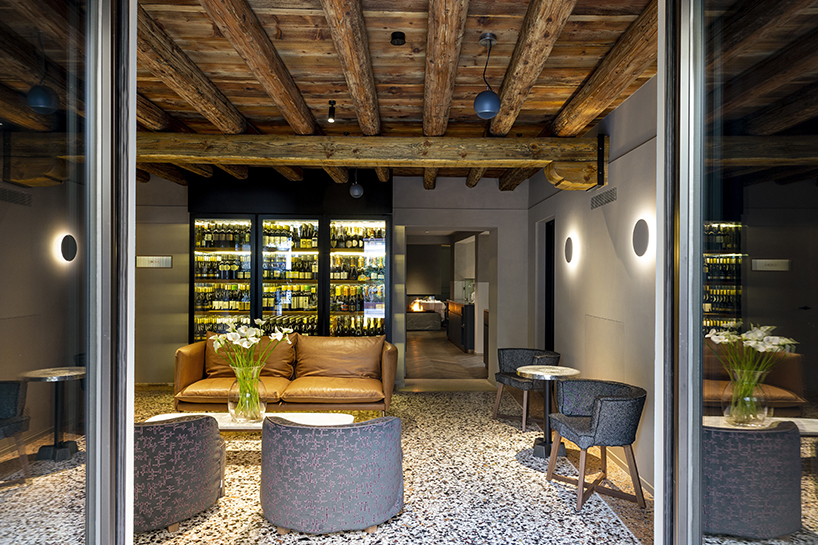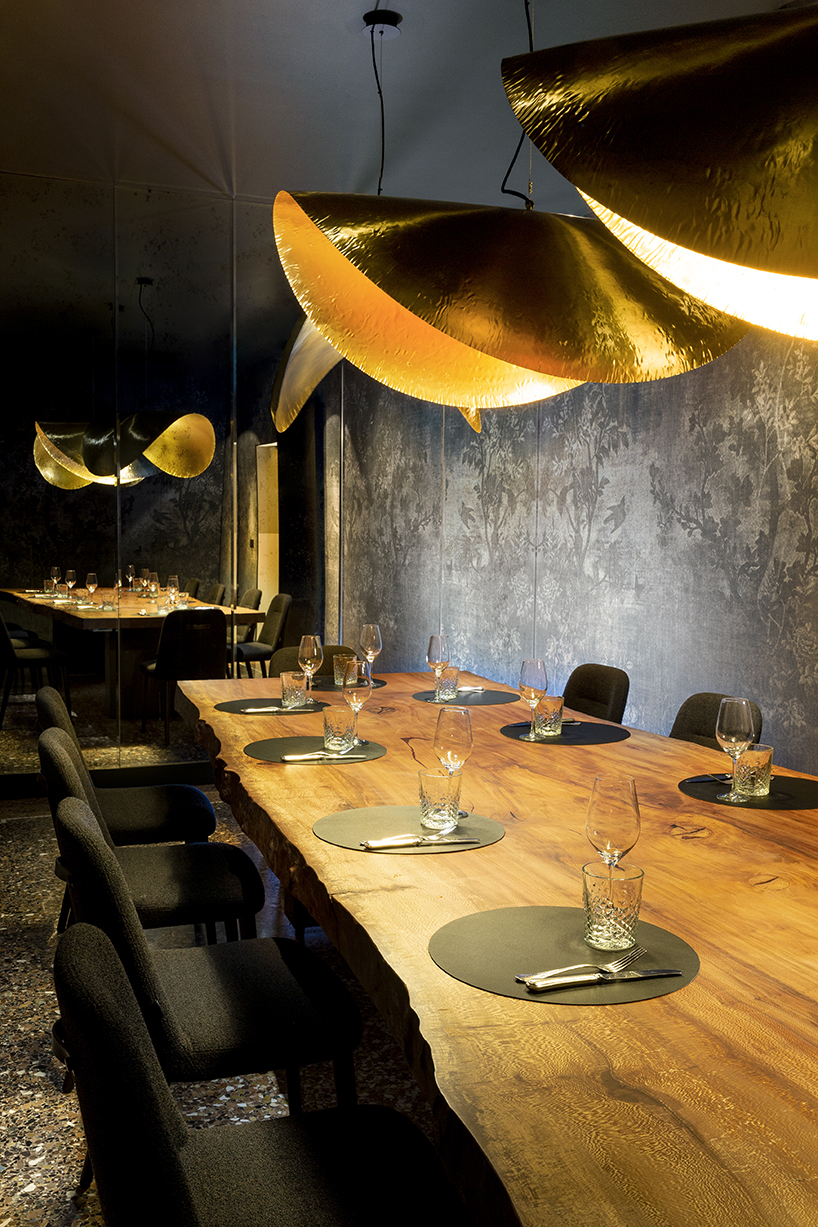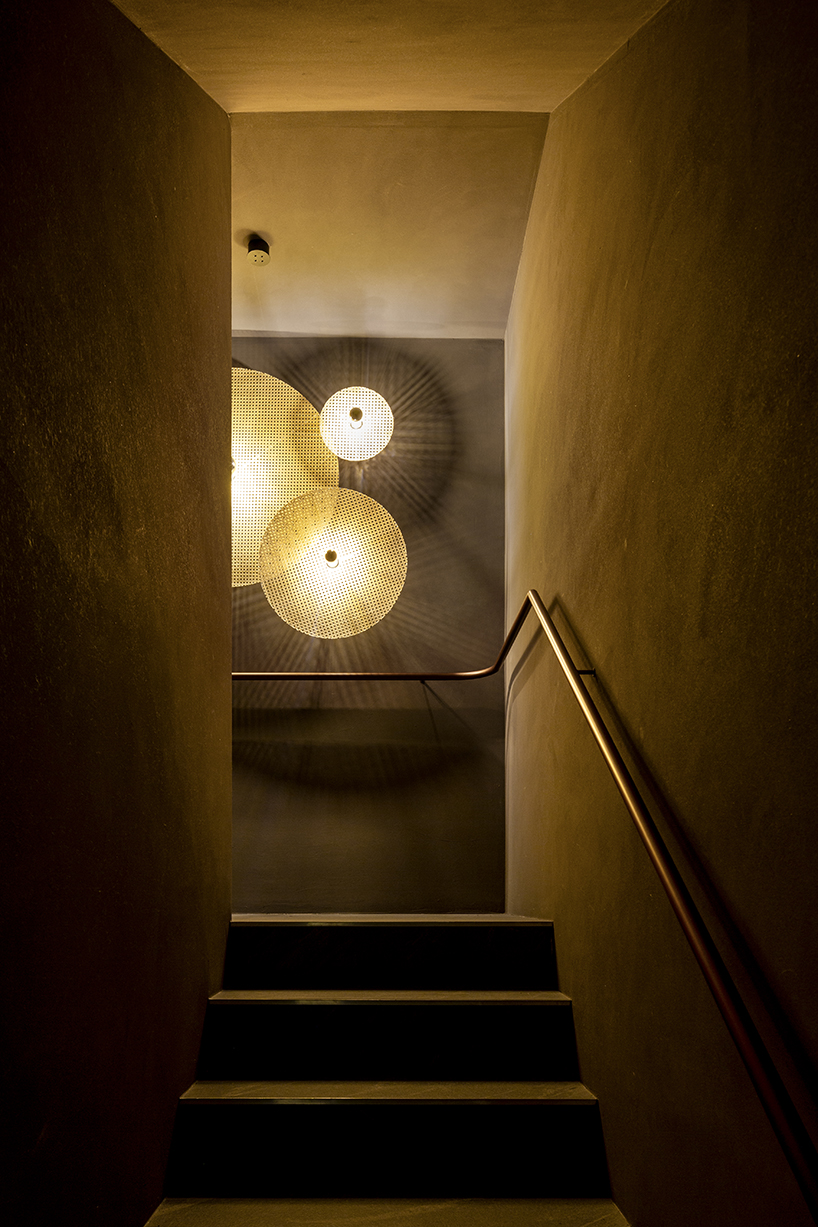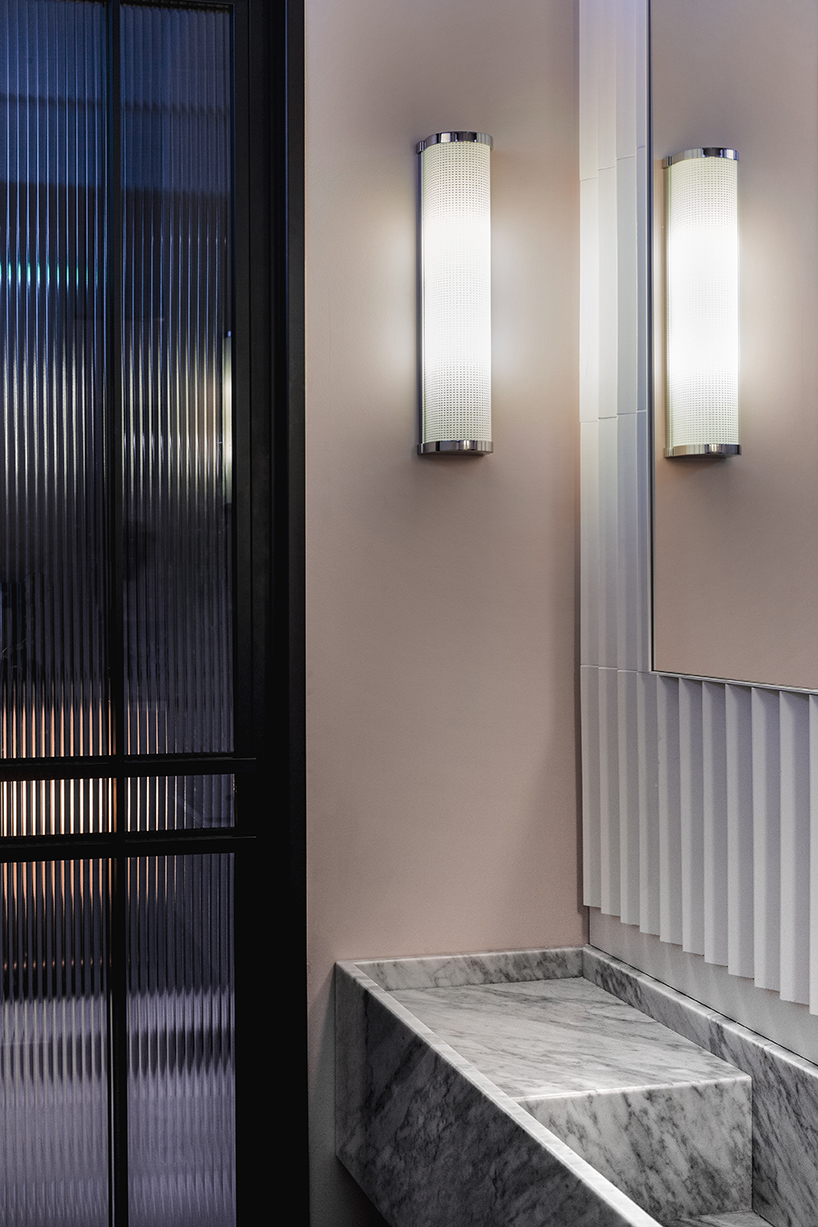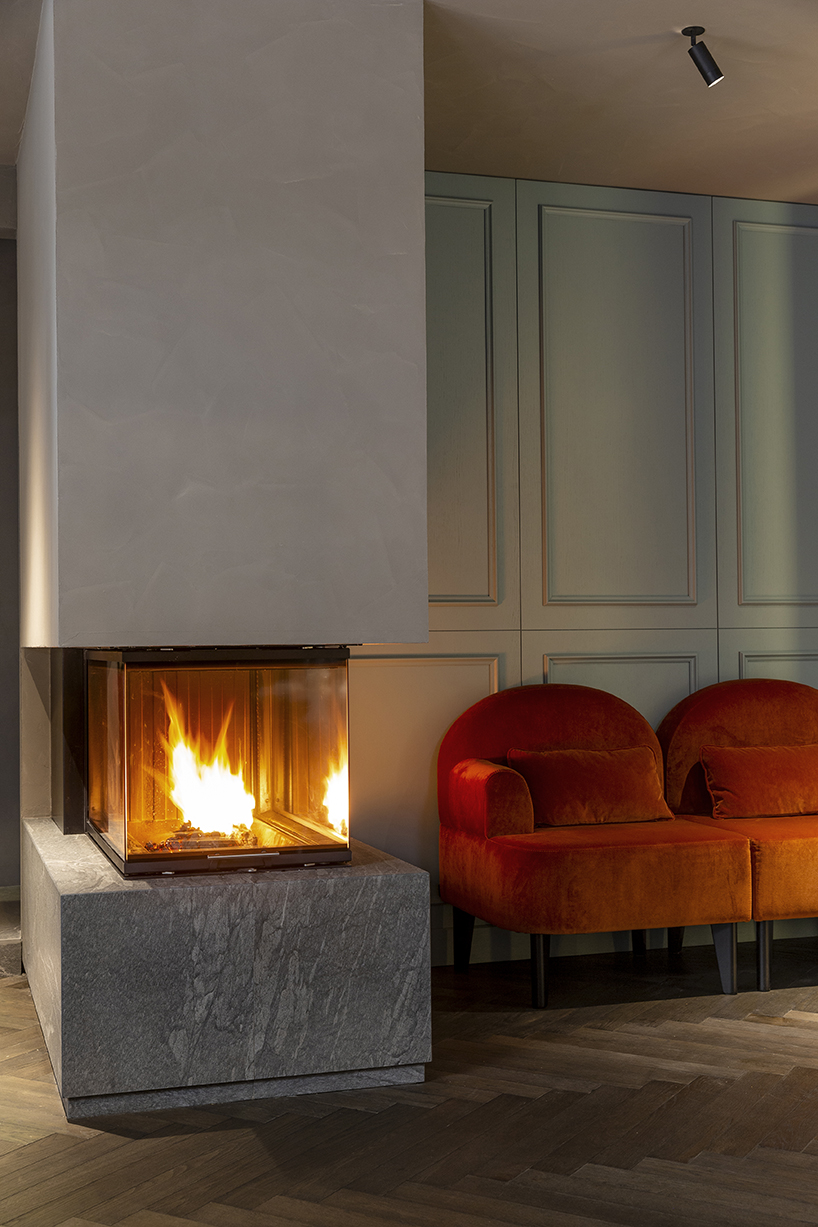 project info:
project name: 'vitello d'oro'
type: restaurant
location: via erasmo valvason, 4, udine, italy
design: visual display
photography: alessandro paderni / eye studio