aston martin unveils renderings of the DBZ GT zagato hypercar
aston martin has just revealed prototype images for its DBZ centenary collection – a celebration of nearly six decades of the intimate partnership between the british car manufacturer and italian design house, zagato. priced at $11 million, the 2-for-1 deal includes a restyled DBS superleggera designed by zagato and a new, track-only DB4 GT zagato continuation.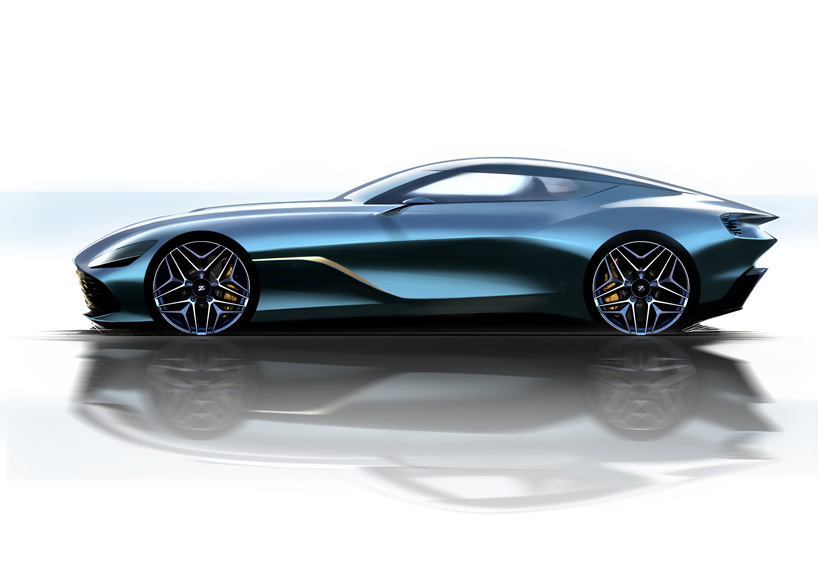 the DBS GT zagato,
images courtesy of aston martin
taking aston martin's acclaimed DBS superleggera as its starting point, the DBS GT zagato echoes the voluptuous shapes that previously dressed the original DB4 GT zagato. the iconic double-bubble roof remains, stretching the full length of the canopy, creating a clean and sculptural form that flows from the top of the front windscreen to the car's rearmost tip. this visual language continues in the car's bonnet, reminiscent of the shape and form seen on original aston martin zagato designs.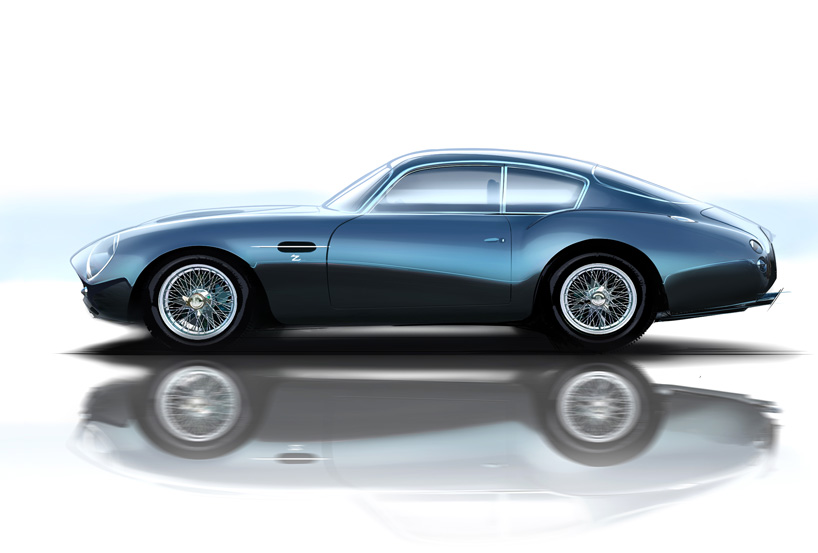 DB4 GT zagato
the aston martin DB4 GT zagato continuation will be limited to nineteen modern replicas of the original. hand-finished aluminum bodies will be created from 3D digital scans of the original car, while a 3.8-liter straight-six engine will be hooked up to a four-speed manual transmission. it wont be road-legal but the DBS superleggera will make up for that. the fully road legal model has a 5.2 litre, twin-turbo V12 engine capable of 533kW of power and 900Nm of torque and along with its contemporary design.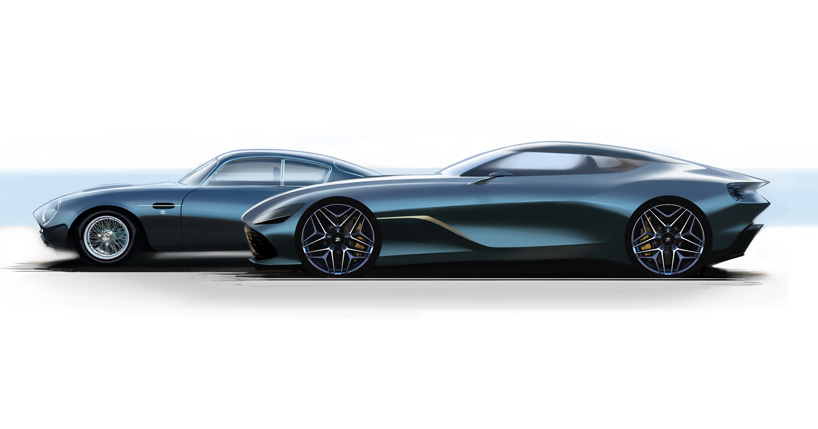 both cars will be offered as part of the DBZ centenary collection and sold only as a pair for £6m ($7.92m) before taxes. aston martin says the first DB4 GT zagato continuation cars will begin deliveries in the fourth quarter of this year, while the DBS GT zagato will be delivered from Q4 2020.
project info
manufacturer: aston marton / zegato
model: DBZ centenary collection (incl. DBS GT zagato continuation and the DB4 GT zagato continuation)
price: £6m ($7.92m) before taxes
production: 2019
delivery: Q4 2020
kieron marchese I designboom
mar 27, 2019