harsh conditions determine the striking shape of this mountaintop cabin
situated at an altitude of 1125m, upon a challenging mountain top with magnificent views of the surrounding landscape, oslo-based architecture firm arkitektvaerelset has built a striking wooden cabin. harsh weather conditions are a consequence of the high altitude of imingfjell, norway, which as a result means structures built in this area face strict building regulations. cabins are to have sectioned windows, standing wood paneling, 22-27 degrees gabled roofs, and triple bargeboards.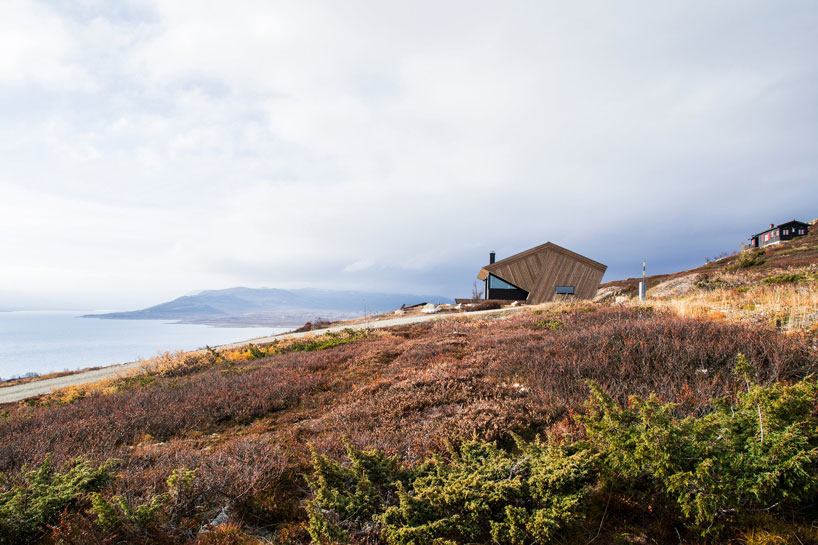 images courtesy of the architects
the secluded cabin is defined in part by the ore pine roof, which protects the eyes of the cabin in the front, and prevents rain dribbling down the main entrance into the cabin's neck. the hood thus has obvious practical functions, but at the same time, the contrast between the angled pine paneling and the black painted cabin body creates a strong geometric form.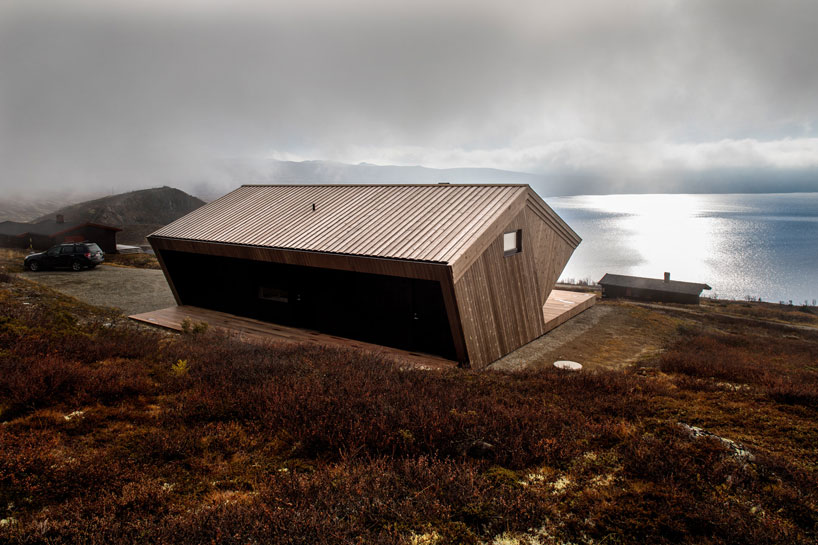 the panoramic, divided corner windows and large sliding doors in the front, let the light in, with interiors finished almost entirely in oak, another nod to the natural world just outside. the cabin sleeps up to 12 people with a master bedroom, bathroom and a sauna that ingeniously doubles as a guest room. there is also an open attic that offers sleeping space for 8 people.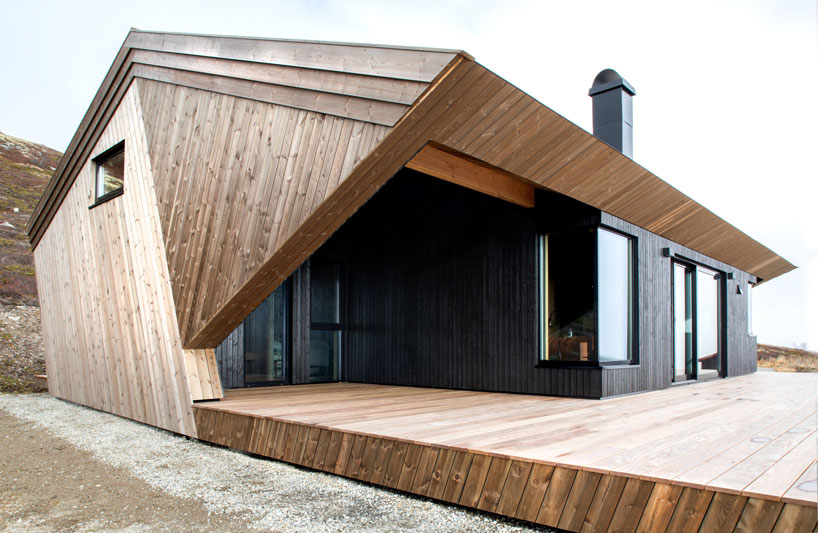 'the building becomes an understated iconic sculpture in an area that most cabins look alike, and our clients really liked its form,' says head architect of arkitektvaerelset, grethe løland. 'limitations are the mother of all playful creativity, and in this case, it really became a goal to try to create within the boundaries'.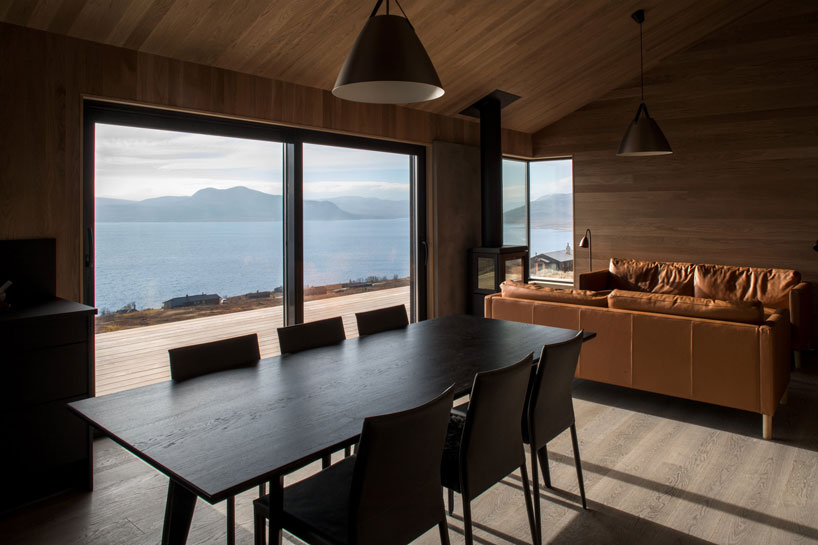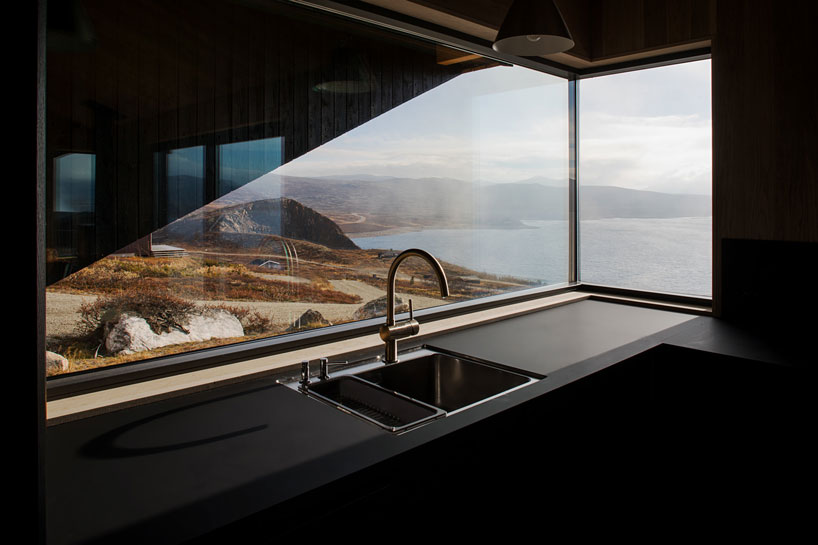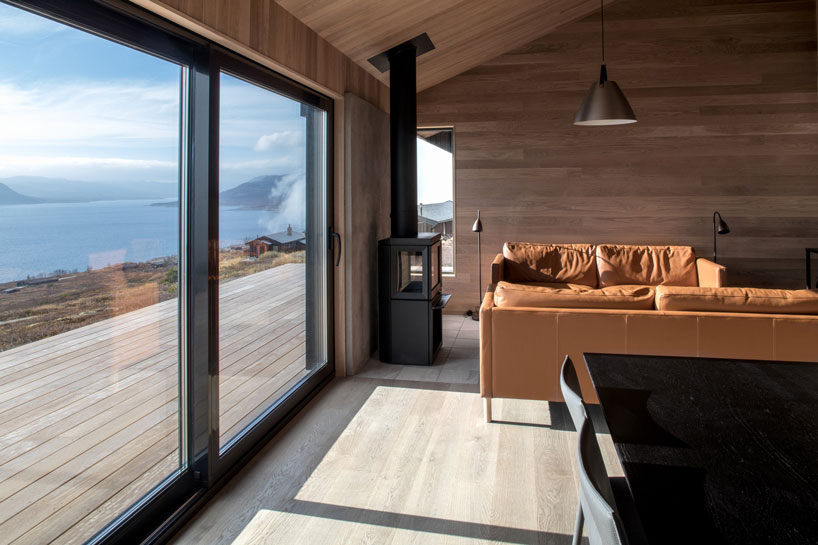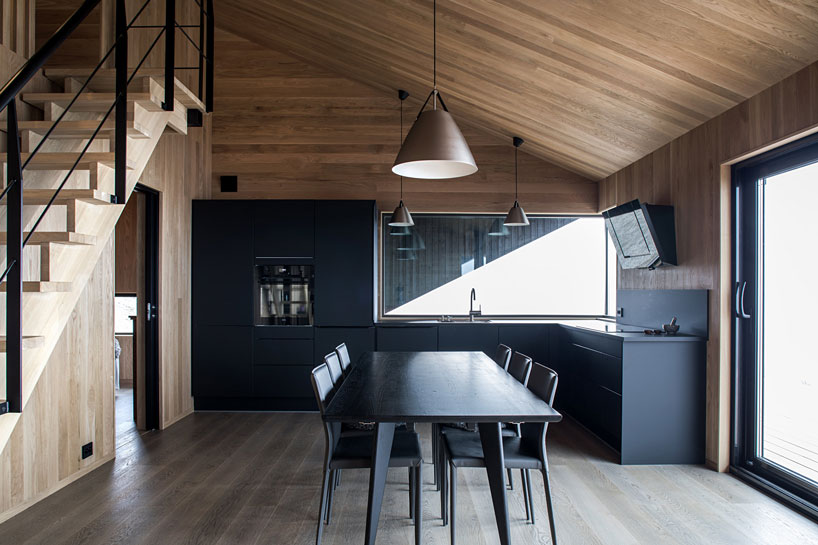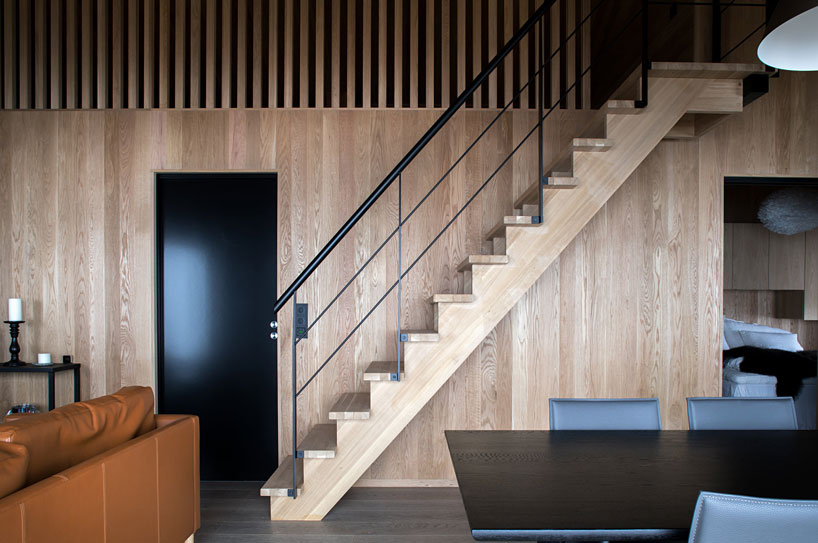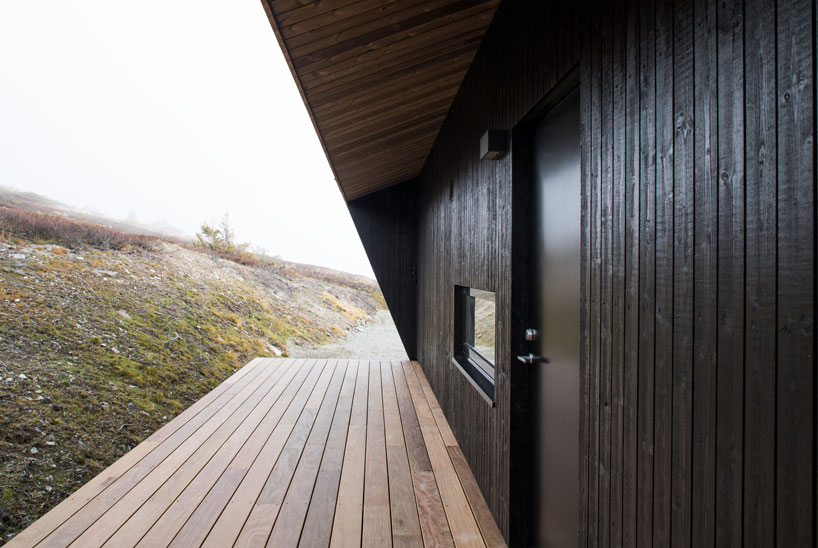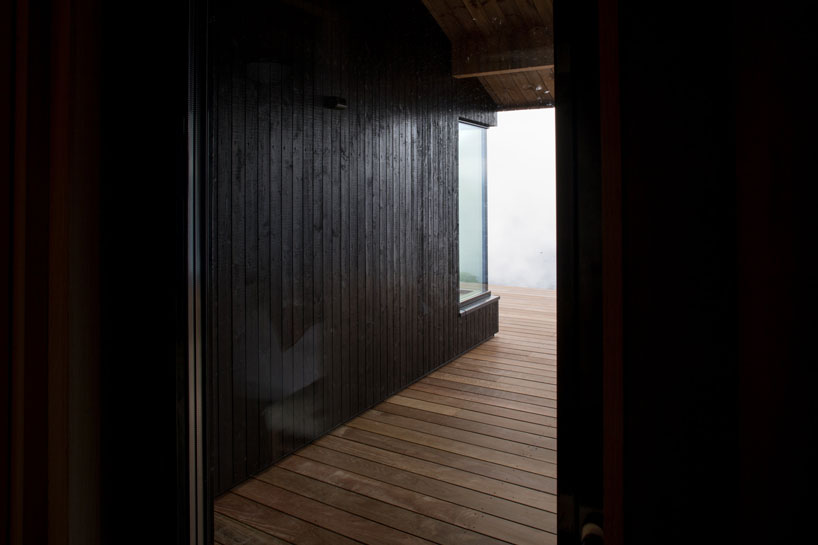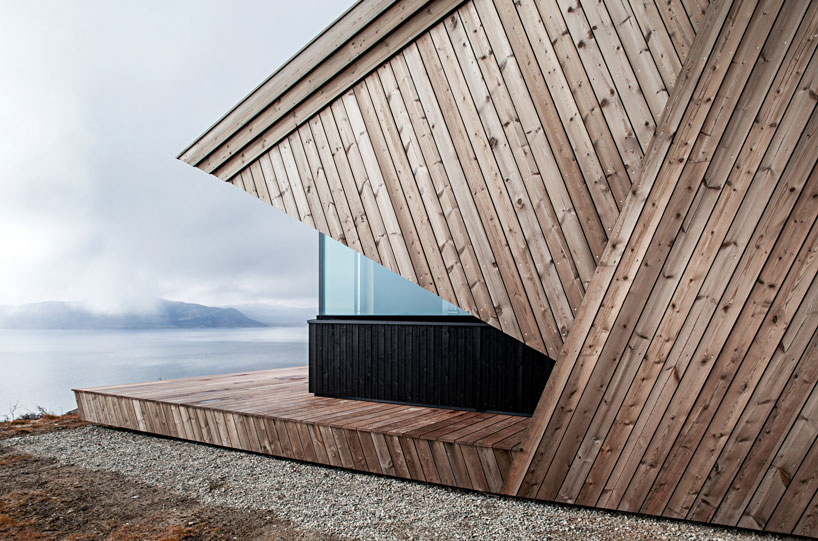 kieron marchese I designboom
feb 11, 2019