'stone garden' tower expresses the archaeological language of beirut
paris based firm lina ghotmeh — architecture situates 'stone garden' tower in the port of beirut as an expression of the current situation of the context. buried 7 times through the ages, beirut is a permanent archeological site which tells the story of its many layers of history. the fabric of the city currently reflects its recent history, while derelict buildings overgrown with wilderness juxtapose the red tiled roofs of traditional mediterranean houses. the residential tower emerges above its surroundings as a sculpture at an urban scale. the organic, textural earthen quality of the exterior finish together with the irregular organization of its apertures introduce a marriage of the 'tower' typology and the vernacular housing of the region.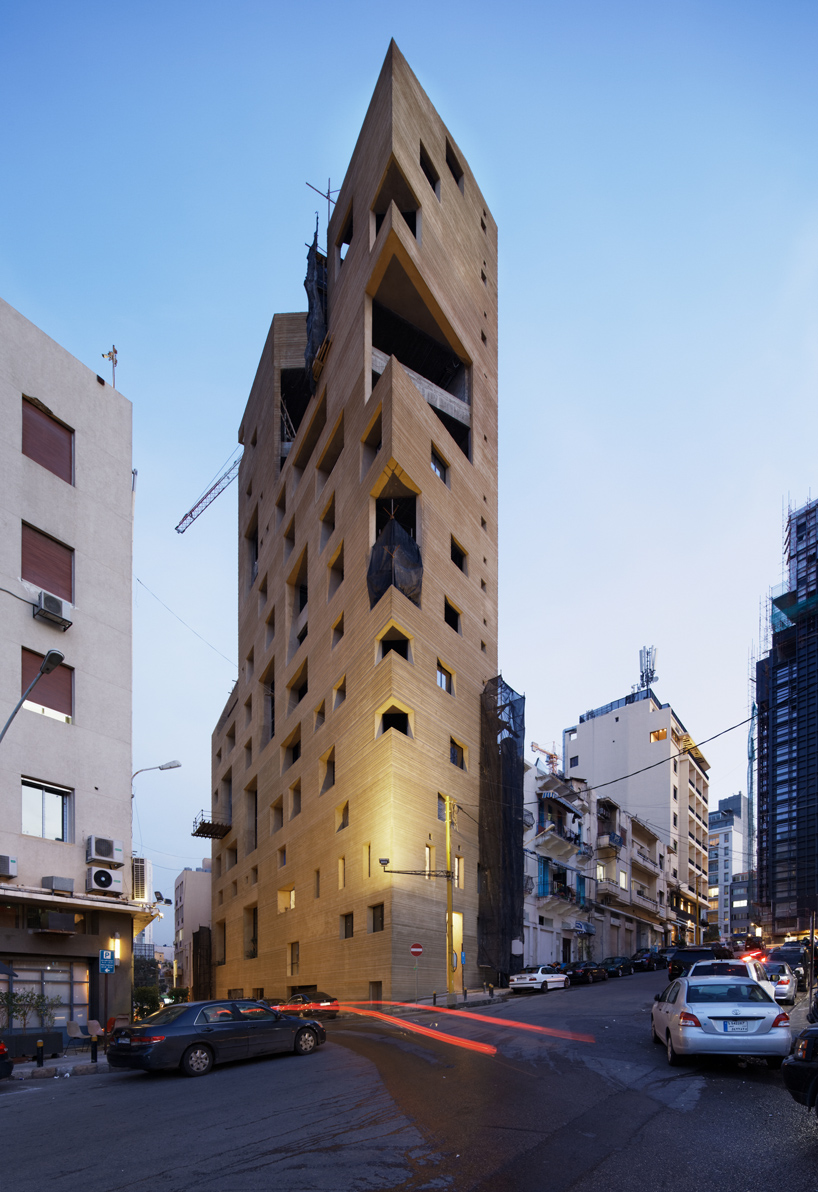 all images by takuji shimmura
lina ghotmeh — architecture designed the tower as a memory of the city. its openings of various sizes offer multiple framings of the sea from the inside. inhabited by trees and gardens, windows invite nature to climb up to the sky over beirut. their variety introduce unique qualities to each housing floor. the project appears in the city as an earthly emergence, its skin fabricated by hand with a entirely custom materiality projected onto the body of the tower. the completion of the residential tower and art gallery is anticipated for 2019.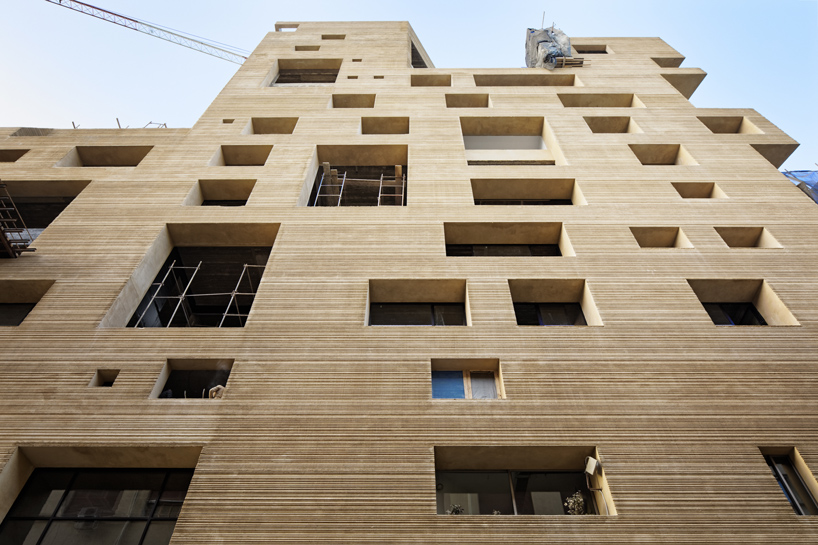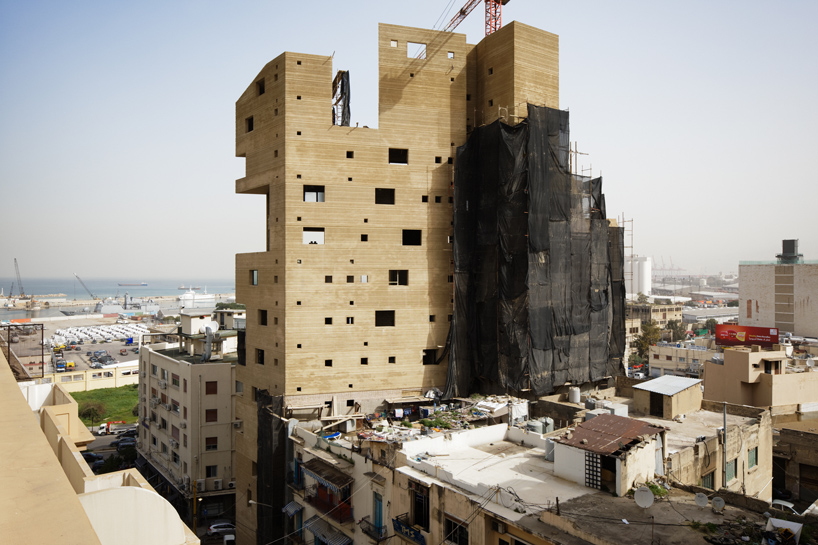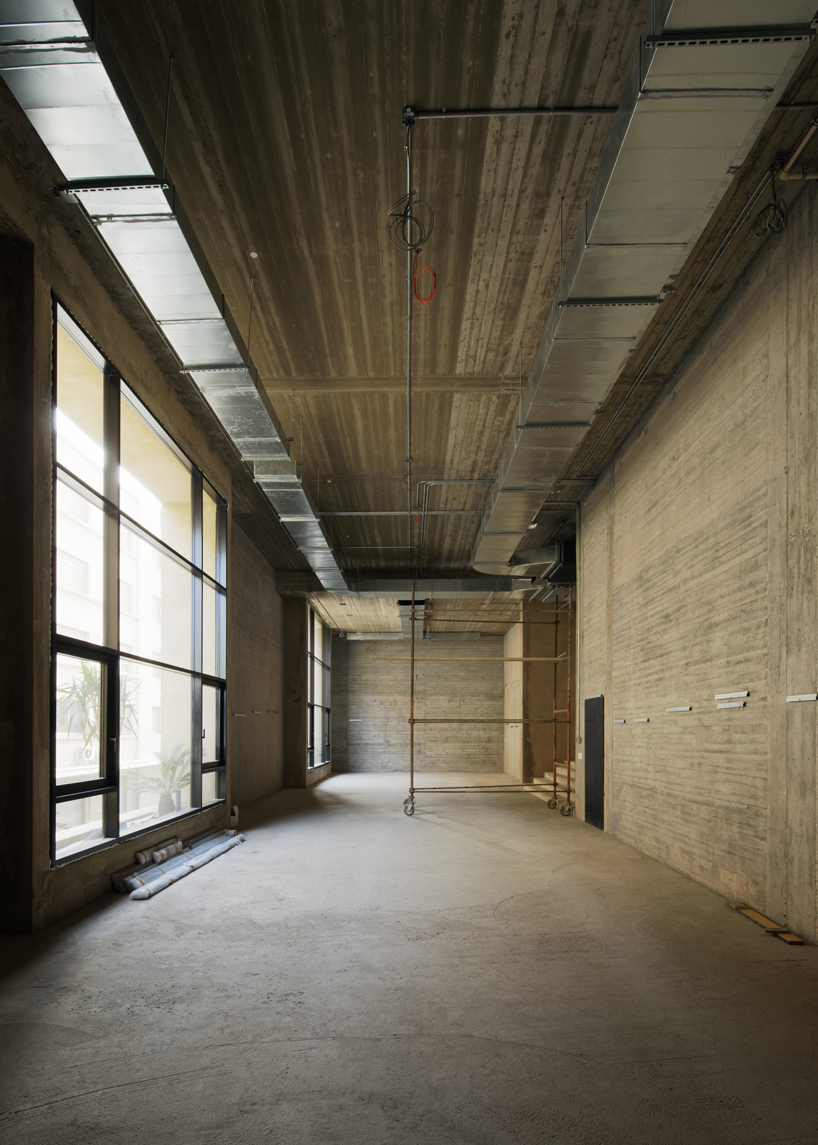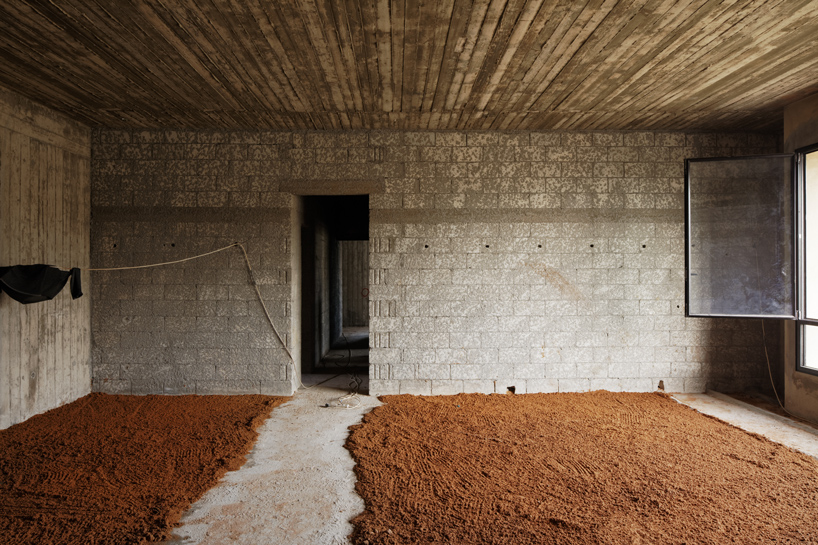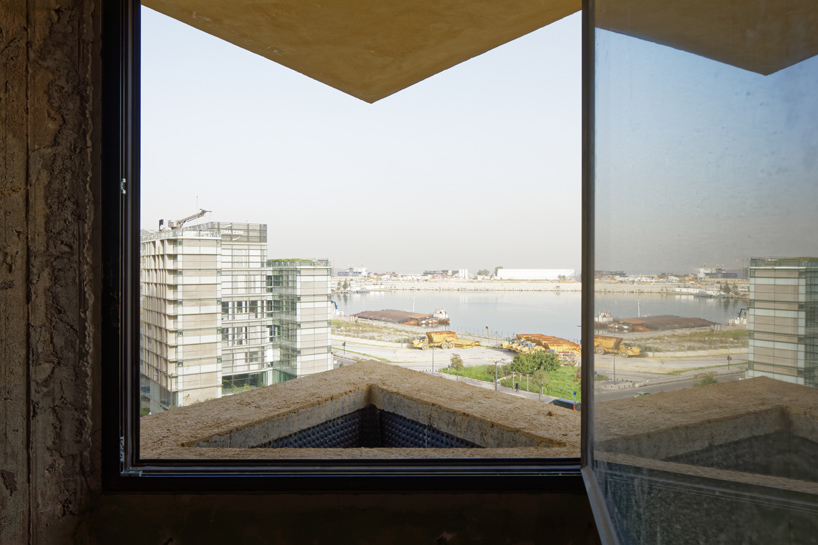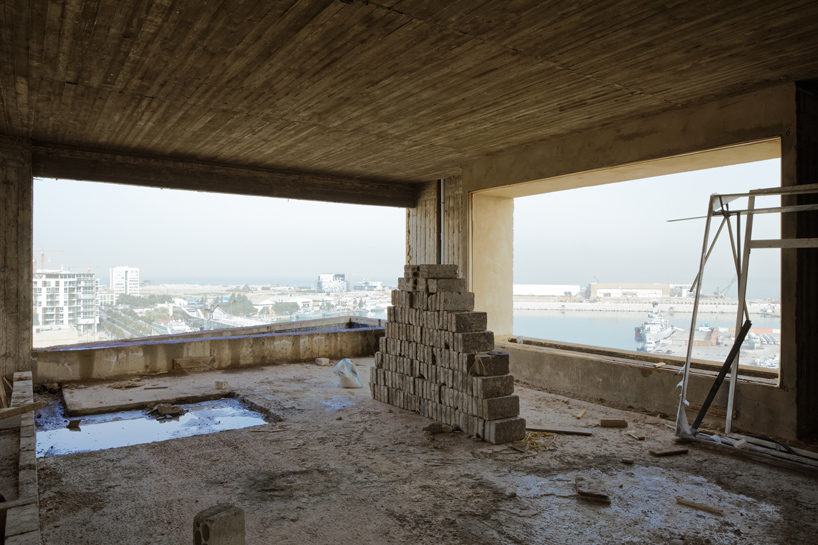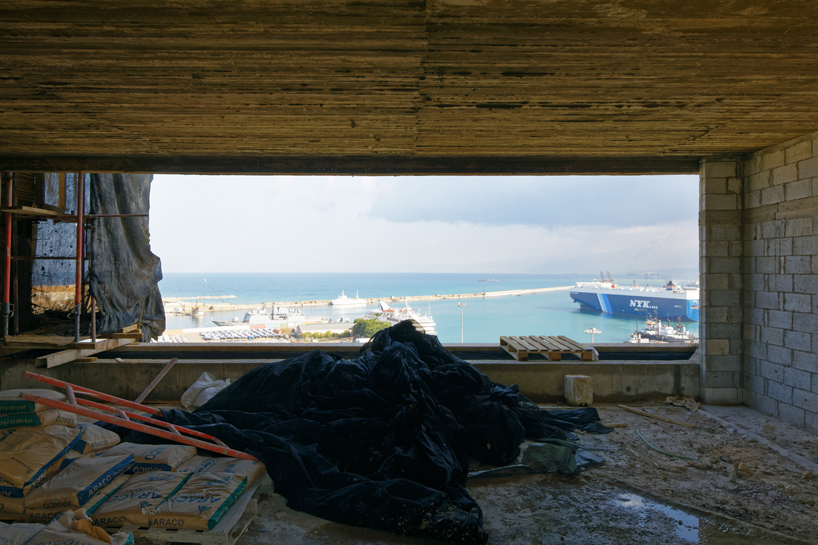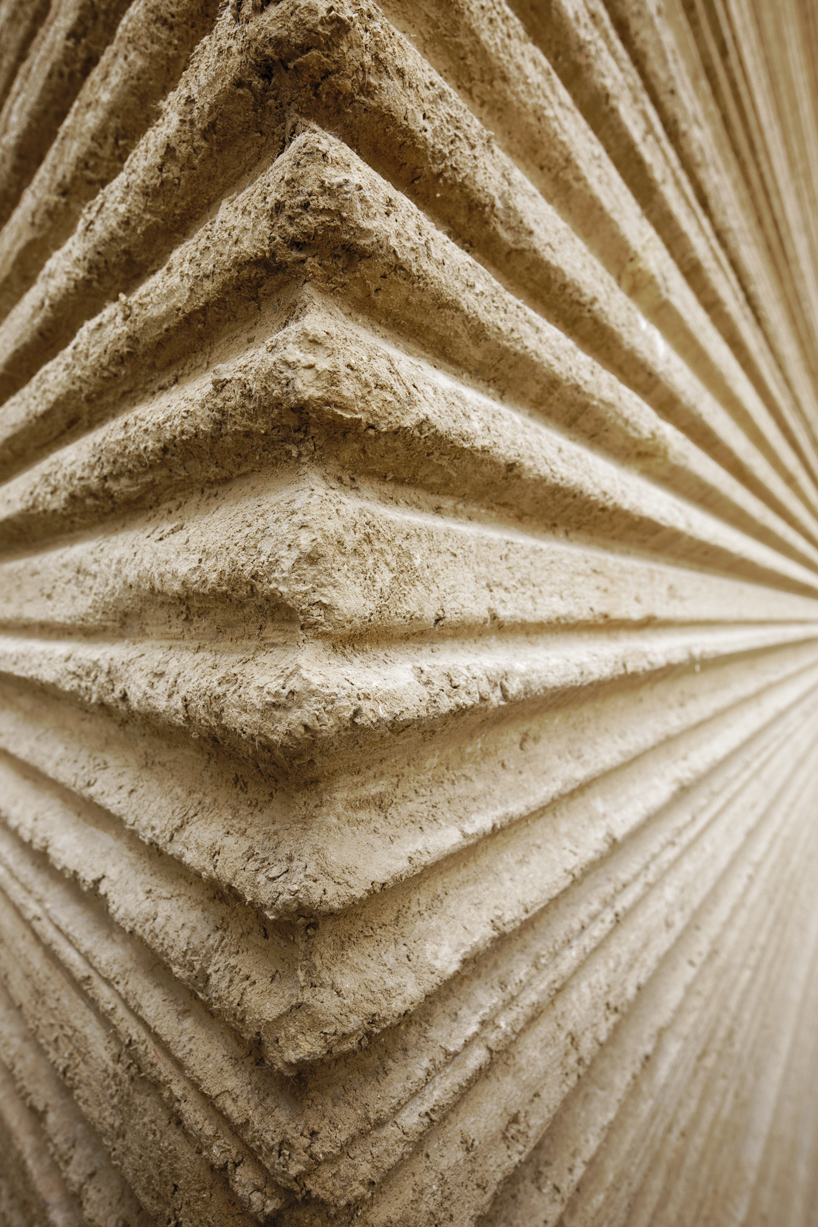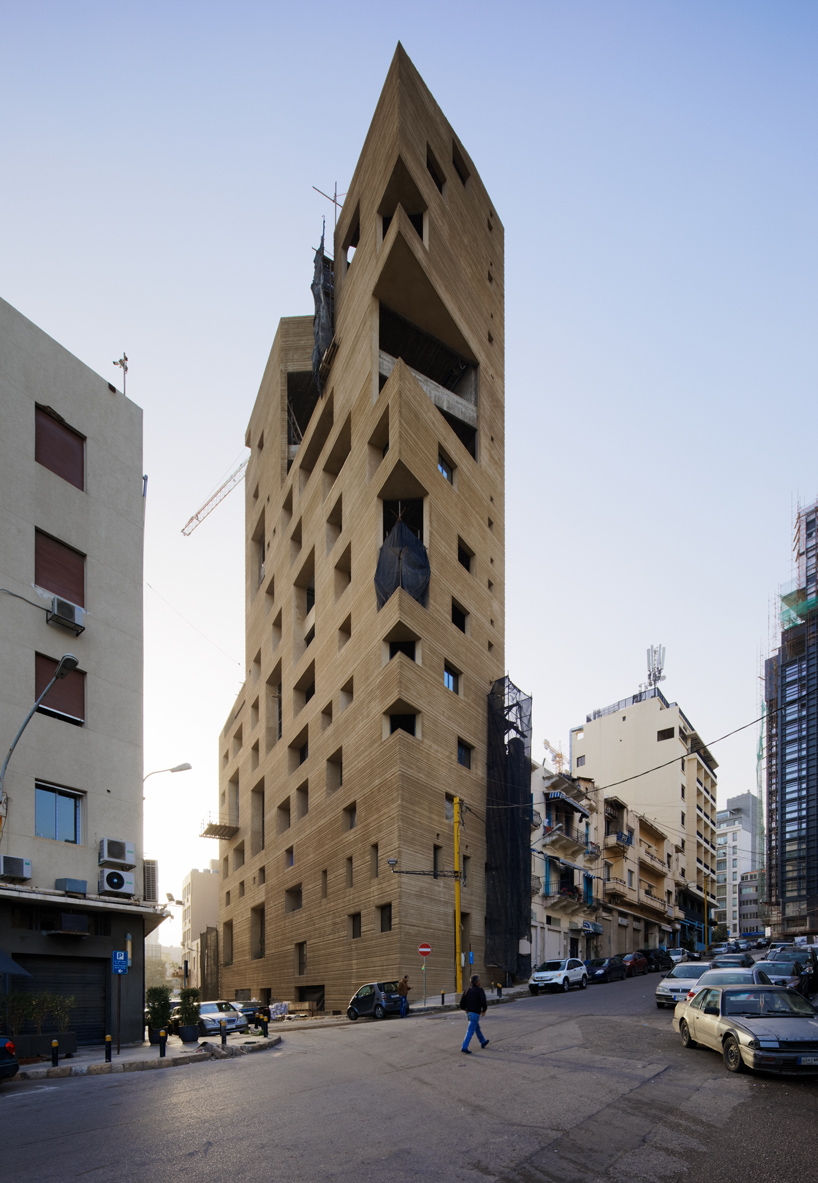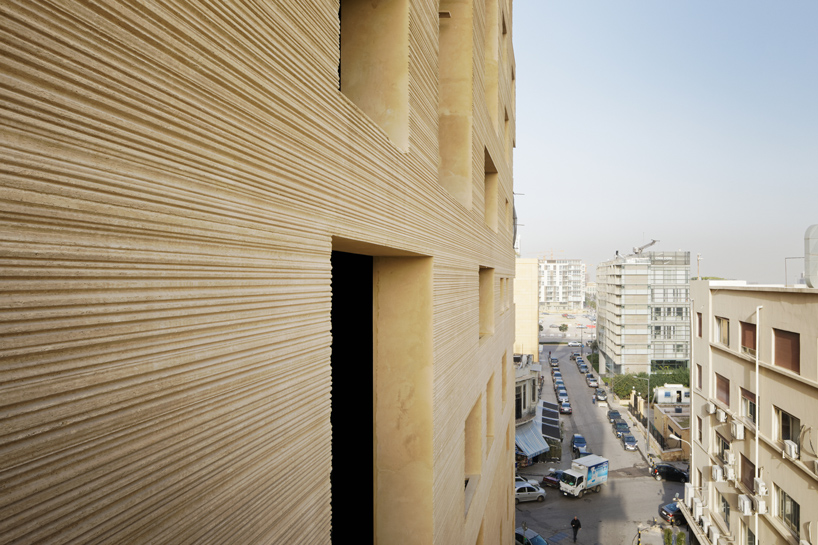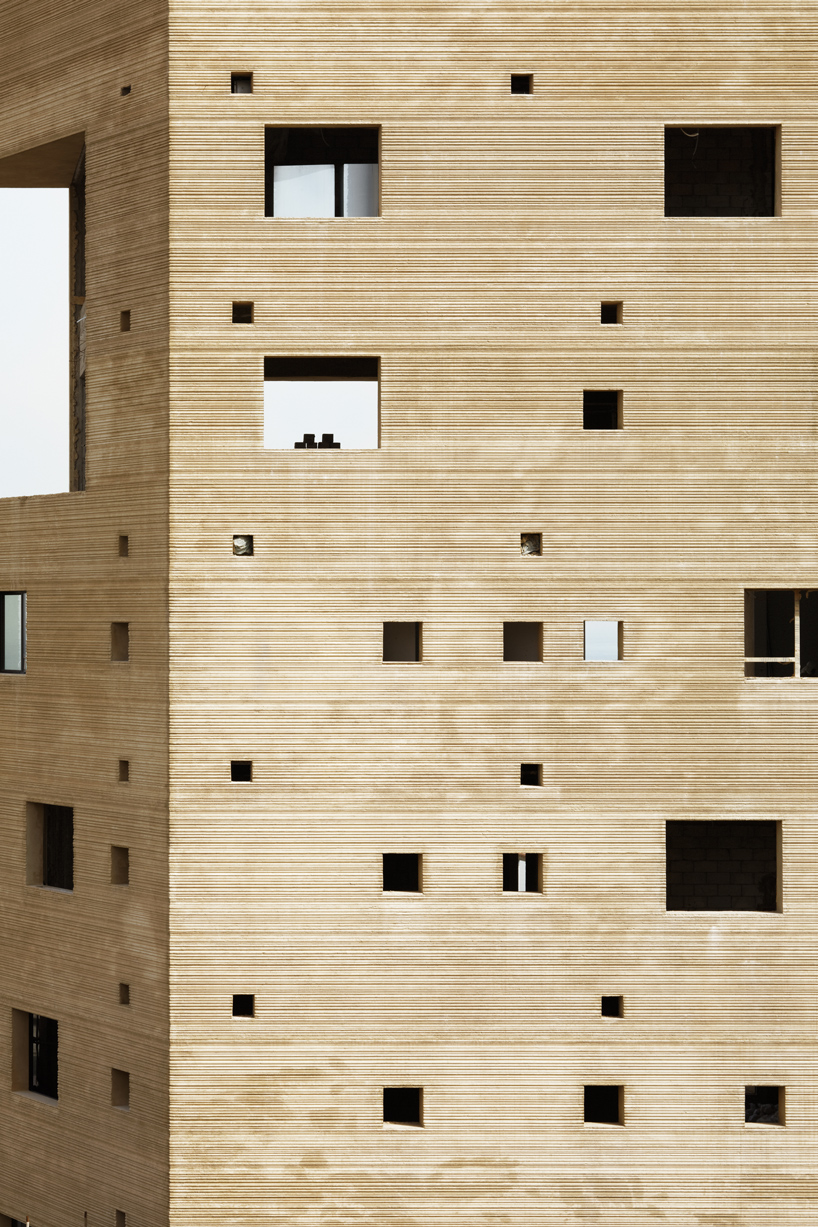 project info:
architect: lina ghotmeh — architecture
project name: 'stone garden' Logements et Galerie
location: beirut, lebanon
client: fouad el-khoury + RED development
program: art gallery and housing
photography: takuji shimmura